To forward the goals of the region's long-range plan, DVRPC staff work with municipalities to protect their natural resources, wildlife habitat, open space, farmland, and quality of life through technical assistance and planning projects. 
While DVPRC no longer offers fee-based planning services, staff can help communities identify the current state of their resources, articulate what the future should be, involve the public in dialogue, and provide planning assistance, tools, and data that a municipality can use to achieve its goals for resource protection and use.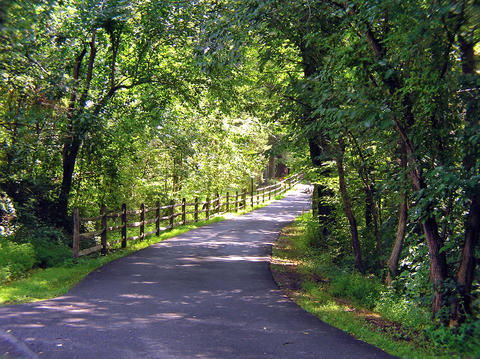 Protecting Natural Resources Are Important To:
Enhance the quality of life
Manage growth
Save money
Increase property values
Meet active & passive recreation needs
Provide a basis for creative economic development
Strengthen community identity
Provide access to public funding programs
Important Resource Protection Studies and Plans
Environmental Resource Inventory (ERI): An ERI is a comprehensive inventory of the natural, biological, historic and other natural resources of your municipality. It serves as a basis for the development of resource protection planning and ordinances.
Farmland Preservation Plan (FPP): In order to be eligible for direct state funding to preserve farmland in New Jersey, the State Agricultural Development Committee (SADC) requires municipalities to adopt a Farmland Preservation Plan. This document will help your town define Project Areas, where you will prioritize future farmland acquisitions.
Open Space & Recreation Plan (OSRP): An Open Space Plan is a comprehensive document that guides your municipality's future open space protection strategy. It serves as a basis for master planning.
Click here to view and learn more about DVRPC's recently completed protection tools and plans .