DVRPC News: July 2018
Volume 40, Issue 1 | July 2018
DVRPC Board Elects New Officers for Fiscal Year 2019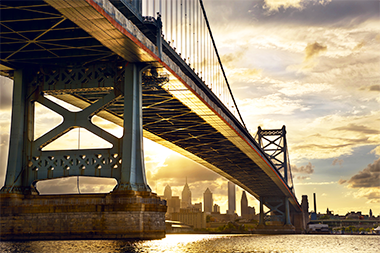 During the June 28 Board Meeting, the new Fiscal Year 2019 DVRPC Board Officers were elected.
DVRPC is pleased to announce the Board Officers for FY 2019:
Chair - Nedia Ralston, Director of Pennsylvania Governor Tom Wolf's Southeast Regional Office. Ralston was sworn in as the Southeast Regional Director for Governor Wolf in 2015 after serving as the Deputy Finance Director of Wolf for Governor. She has a Bachelor of Arts in Political Science from Hampton University.
Vice Chair - Mayor of the City of Camden Francisco Moran was sworn into office earlier this year. Before becoming mayor, Mayor Moran served on the City of Camden's Council for 20 years, the Director of the Camden County Public Works, and the Director of Camden County Parks Department.
Treasurer - Sean Thompson is the Director of the Office of Local Planning Services of the State of New Jersey Department of Community Affairs. He holds a Master's of City and Regional Planning from Rutgers University and a bachelor's degree from The College of New Jersey.
Secretary - Councilman Mark Squilla has served as Philadelphia City Council's First District since 2011. Before being sworn into City Council, Councilman Squilla worked in the Pennsylvania Department of the Auditor General for 25 years. He has worked on a range of planning efforts, including transforming the Reading Viaduct into the Rail Park and serving as the Vice Chair of DVRPC's Board in FY 2018.
DVRPC Awards $1.8 million for 23 Revitalization Projects in PA and NJ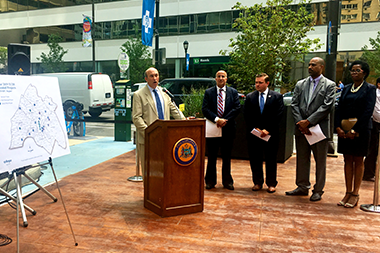 DVRPC's Transportation and Community Development Initiative (TCDI) grant program, recently awarded $1.8 million to 23 projects within Greater Philadelphia.The grants are funded through federal transportation funds. They support planning efforts for the development and redevelopment of local communities and the regional transportation system.
"TCDI provides a mechanism for municipalities to take local actions to improve their communities, which in turn helps build our vision for an economically strong and sustainable Greater Philadelphia," said DVRPC Executive Director, Barry Seymour.
This round, New Jersey projects received $600,000 in TCDI grants for 8 projects in DVRPC's region. Pennsylvania received $1,200,000 for 15 projects. Since 2002, the TCDI program has awarded $18 million in planning funds to over 175 communities in Greater Philadelphia and has leveraged over $220 million in additional federal, state, local, and private funds.
Officials from DVRPC, the City of Philadelphia, and Camden County announced the TCDI projects at a press conference in Philadelphia on July 12. For more information, please visit www.dvrpc.org/TCDI.
100+ DVRPC Stakeholders Attend the Futures Group Dialogue on Smart Cities and Regions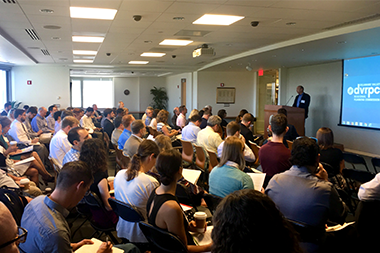 On July 19th, DVRPC's Futures Group and the Urban Land Institute hosted more than 100 interested stakeholders for a Dialogue on Smart Cities and Regions. The meeting highlighted different smart city perspectives, the types of tools that are already available, implementation challenges, and how smart technologies are already shaping Greater Philadelphia. Two panels brought together diverse professionals within tech, government, and academics.
One panel included David Zipper, Resident Fellow at the German Marshall Fund's Urban and Regional Program, and Anthony Townsend, PhD, Principal at Bits and Atoms LLC. The two shared their findings and experiences in understanding the opportunities and challenges of implementing smart cities from around the world. The other panel focused on the smart city developments that are happening in and around Greater Philadelphia. Regional partners on the panel included Ellen Hwang from Philadelphia's Office of Innovation Management, Amy McIlvaine of AT&T Smart Cities, and Lenny Kravets of Interdigital and Philadelphia IoT (Internet of Things) Meetup.
The Futures Group is a collaborative, multidisciplinary group of subject matter experts from the region. They work together to understand how various forces are shaping the region and identify ways to better respond to or benefit from those forces. Learn more about the Futures Group.
Goods Movement Task Force's Downtown Delivery Symposium IV Convenes Freight and Planning Professionals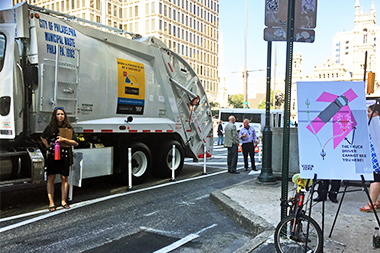 Earlier this month, the Delaware Valley Goods Movement Task Force partnered with the City of Philadelphia and the Pennsylvania Motor Truck Association to host the fourth Downtown Delivery Symposium. This series explores how the cities and towns can balance the need to accommodate the delivery of goods to the point of sale and the need to offer a high quality of life to the residents of Greater Philadelphia.
The symposium in support of the City's Vision Zero Initiative included presentations from representatives from the City of Philadelphia, the Pennsylvania Motor Truck Association, Marano Truck Lines and Warehouse, and SEPTA. The day also included a truck safety demo of new sideguards and supplemental safety technology on Philadelphia's trash trucks. Some issues that emerged throughout the presentations included increasing awareness about best practices for safety and keeping up with changes in the industry.
Join the next Goods Movement Task Force meeting or learn more about freight planning.
Staff Profile: Mari Gonzalez, Office Services Coordinator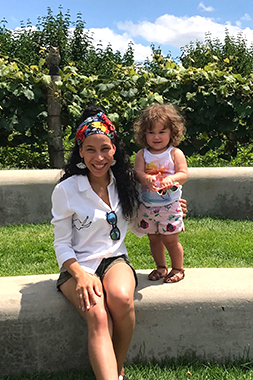 What did you want to be when growing up?
An architect, because I'm interested in the way we create spaces and how different buildings give us a peek into the mindset of a certain time. My favorite building is the glamorous Divine Lorraine.
What was your first job?
I worked as a waitress in my dad's restaurant. After graduating I worked at Women Against Abuse Emergency Center. What was that like? It made me think a lot about how interactions with others shape us, that we are all a product of our experience, and that people's actions are often more emotional than logical.
What did you study in college?
I started out as an architecture student at Penn State, added in engineering, which then led me to environmental studies and issues of sustainability. My family is from the Dominican Republic, and I was very interested in how development occurs. I studied abroad in Costa Rica doing sustainability work in the rainforest. Ultimately, I majored in Geoscience with a focus in energy.
How did you end up at DVRPC?
My interest in sustainability issues, the built environment and how people move around drew me to DVRPC and its planning work, in particular the Connections 2045 Plan.
What's your work philosophy?
We are never alone, everyone is connected in some way, so it's best to be a team player and always check in on how others are doing.
Best career advice ever given?
Explore, decide what you like, and follow your passion. Worry about the money later.
What words best describe you?
High-energy, resilient and curious.
If you could be Queen of the Region for a day, what would you declare?
That Philadelphia hold Free Streets events once a month.
What is something people don't expect about you?
I was the only person from my HS graduating class to attend a four year college.
What's your favorite place in the region?
Spruce Street Harbor Park – I love being by the water and hanging out on the hammocks.
What's the last movie you saw?
Incredibles 2. I have a two-year old who is into Superheroes!
Where would we find you after hours?
Promoting "PorchFest" in my neighborhood. I recently moved to Brewerytown and sensed some tension between existing and newer residents that I thought could be helped if we all got to know one another. So I started a block party where everybody decorated their porch to express who they are, and then everyone would go porch to porch to say "Hi" and see the different porch decorations. It started out as something I planned alone, then neighbors joined, and nowadays they want to meet monthly! It's great to see residents new and old getting to know each other better and learning to look after one another.
Upcoming LTAP Classes in PA and NJ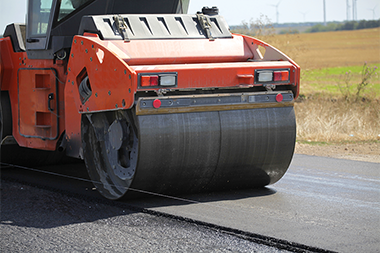 The Local Technical Assistance Program (LTAP) provides technical information and expertise to help municipal governments use transportation funds more effectively, improve road maintenance, and increase roadway safety.
Upcoming PennDOT classes in Pennsylvania include:
Stop Signs and Intersection Traffic Control
Montgomery County
August 30, 2018 (8:00 AM – 12:00 PM)
Warm Mix Asphalt
Berks County
August 16, 2018 (8:00 AM – 12:00 PM)
Visit PennDOT's LTAP website to view the course descriptions and register.
There are two upcoming New Jersey LTAP courses:
Roadside Vegetation Control
Piscataway, NJ
August 10, 2018 (8:30 AM – 3:30 PM)
NJDHTS Crash Analysis Tool Demonstration
Piscataway, NJ
August 22, 2018 (8:00 AM – 11:00 AM)
Visit cait.rutgers.edu/cait/training for a list of all New Jersey workshops and to register.