DVRPC News: June 2020
Volume 41, Issue 12 | June 2020
Connections 2050 Visioning: Share What Matters to You!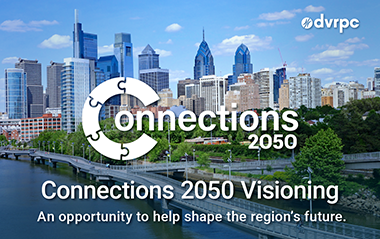 We are all thinking about what matters these days. We want to know what you value and what your concerns are for the future. Help shape Greater Philadelphia's future as we develop the region's next Long-Range Plan, Connections 2050. Your input will help identify key areas we should consider as we plan for 2050.
Share your ideas and you could win a $50 gift card to a local restaurant of your choice! We're giving out 20 gift cards throughout the month of June. See details here [0.1 MB pdf].
There are two ways to participate:
Attend one of five online workshops hosted by several of the region's local leaders. These 60-minute workshops provide an in-depth explanation of the Long-Range Plan and offer thought-provoking exercises. Share your thoughts and find out what others think. Learn more and register here.
Only have 5 minutes? Take this short survey to share your values and concerns!
Want to know more about the Long-Range Plan? Learn more.
Three DVRPC Documents Out for Public Comment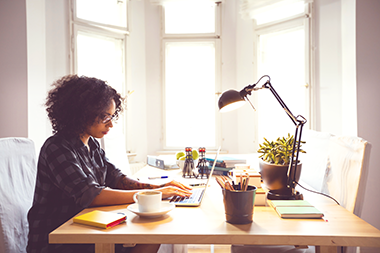 DVRPC is currently seeking public input on three draft documents: The Draft Federal Fiscal Year (FY) 2021 Transportation Improvement Program (TIP) for Pennsylvania, Draft Connections 2045 Long-Range Plan (LRP) Amendment, and Draft Conformity Determination. The Draft PA FY2021 TIP for PA and Draft LRP Amendment are both available for comment until June 29, 2020. The Draft Conformity Determination public comment period ends July 6, 2020.
Due to the stay-at-home orders, the public meetings for all three draft documents will be held virtually on June 17th at 2:00 pm and 7:00 pm. Attendees can register in advance and join via webinar or by phone.
The Draft FY2021 TIP for PA represents the region's federally funded transportation improvement priorities. It includes more than 380 highway and transit projects and represents over $5.4 billion of transportation infrastructure investment in the counties of Bucks, Chester, Delaware, Montgomery, and Philadelphia. The draft document, public comment online tool, and more information are available at: www.dvrpc.org/TIP/Draft.
The proposed amendment to the Connections 2045 LRP accounts for shifts of regional formula funds into the statewide Pennsylvania Interstate Management Program. The amendment also reports on new Transportation Performance Management (TPM) requirements set forth in federal transportation legislation. The LRP Amendment and comment form are available at: www.dvrpc.org/LongRangePlan.
The Draft Conformity Determination document is required due to amendments of regionally significant projects to the FY2020 TIP for New Jersey, as well as the anticipated adoptions of the Draft FY2021 TIP for Pennsylvania and Draft LRP Amendment, that are also open for comment. More information about the document and a comment form are available here: www.dvrpc.org/AirQuality/Conformity.
TCDI Program Awards $1.8 Million for 23 Planning Projects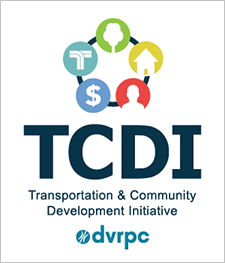 At its May 28 meeting, the DVRPC Board approved $1.8 million to fund 23 projects across Greater Philadelphia through the Transportation and Community Development Initiative (TCDI) program. The TCDI grants, financed by federal transportation funds, support planning efforts for the development and redevelopment of local communities and the regional transportation system. A total of $1.2 million was awarded to 16 Pennsylvania projects, and a total of $600,000 was awarded to seven New Jersey projects.
The results of the 23 projects will help local decision-makers better coordinate transportation with land use, economic development, and environmental considerations. To view the list of projects, visit www.dvrpc.org/TCDI.
Introducing #GreaterPHLBikeMatch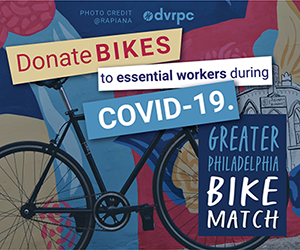 DVRPC launched a new program to get bikes to essential workers and caregivers who need them during the COVID-19 public health crisis as a critical means of transportation. #GreaterPHLbikematch is modeled after a program first developed by Transportation Alternatives in New York City to help essential workers travel by bicycle. The program matches those in need of a bike with those who have an unused bike in ready-to-ride condition to donate, in a contactless exchange. #GreaterPHLbikematch is open to any individual needing a bike in the nine counties in the DVRPC region.
After visiting the website and completing the short "need a bike" and "request a bike" forms, DVRPC reviews participants to find the right geographic and bicycle match. Once a match is made, the matched recipient and bike donor receive an email from DVRPC. They agree to a set of safety guidelines, submit a liability waiver, and arrange to meet up at an agreed upon public location and time to exchange the bike. So far, DVRPC has received a number of requests for bicycles, but far fewer donations. Learn more and consider donating an unused bike!
New DVRPC Travel Data and Technical Assistance Webinars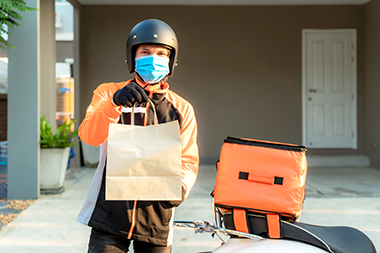 During the COVID-19 pandemic, DVRPC is offering webinars, resources, and travel data to support local governments and partner agencies.
Travel in the DVRPC region has been dramatically impacted by the COVID-19 virus. Updated data shows the steep decline in March and a slow increase in April as social distancing slightly declined. Additional details will be updated frequently on COVID-19's travel impact on traffic, transit ridership, trail usage, and social distancing.
The next scheduled webinar is The 5P's that Aren't Pandemic - Retail Strategies, on Tuesday, June 23, 2020. It will include a panel of retail experts discussing the state of the retail industry and the recovery process. Previous webinars included, Adapting Streets for Safe Outdoor Social Distancing, Best Practices for Facilitating Remote Meetings, and Tips for Successful Telework.
You can find more webinars, technical assistance resources, and recordings of previous webinars on the COVID-19 Resources for Local Governments webpage.
New Online Tool Helps the Region Plan for Electric Vehicles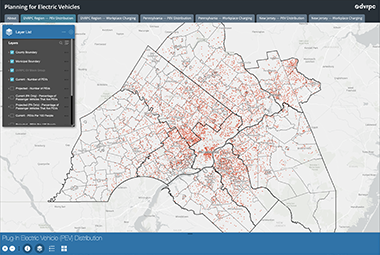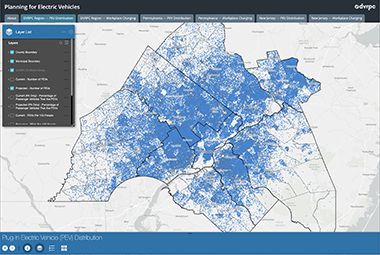 Current number (top) and projected number (bottom) of PEVs in the DVRPC region
The new
Planning for Electric Vehicles: Mapping Vehicle Distribution and Workplace Charging Demand
is an interactive, map-based tool that presents results from the DVRPC/UC Davis Electric Vehicle Planning Toolkit.
Results include current (2017, the most current available data) and projected numbers of Plug-in Electric Vehicles (PEVs) in the region. The maps also display anticipated geographic distribution of PEVs and where there would be workplace charging demand. The map series shows these data and projections for three different geographies: the nine-county DVRPC region, the Commonwealth of Pennsylvania, and the State of New Jersey. Users are able to explore the data using a set of on-screen tools.
New White Paper: Planning Tools for Climate Change Resiliency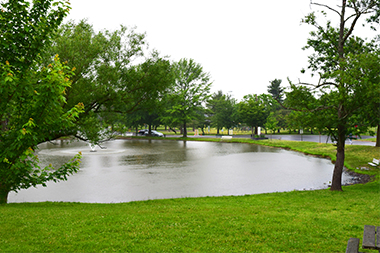 Photo by Miles Owen, DVRPC
Planning and preparing for the impacts of climate change can be complicated, confusing, and time consuming. DVRPC's Office of Environmental Planning recently completed an assessment of planning tools for climate change resiliency. This white paper reviews, organizes, and prioritizes over 60 tools for the Greater Philadelphia region and describes fundamental concepts related to climate resiliency planning. The result is a toolkit of 18 tools that are useful at any stage in the resiliency planning process, and can be used for communities throughout the DVRPC region to develop their own climate resiliency planning pathway.
Although this paper was written through the perspective of climate change, the impacts of COVID-19 highlight that using planning tools to build up community resiliency is more important than ever. Explore the white paper here.