DVRPC News: January 2019
Volume 40, Issue 6 | January 2019
Planning Together for a Diverse Region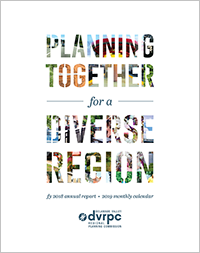 DVRPC's Fiscal Year 2018 Annual Report is now available as an interactive story and 2019 Wall Calendar. Featuring photographs taken by staff, it highlights the diverse range of projects from the past fiscal year. "This Annual Report is an opportunity to reflect on how the Commission recognizes the region's diverse needs, as well as common goals," says Executive Director Barry Seymour. "At DVRPC, local decision makers are collaborating to make the region better."
The Annual Report illustrates how DVRPC programs strengthen the region's economy, improve travel along Greater Philadelphia's multimodal transportation network, protect the region's landscapes, and identify the diverse needs of Greater Philadelphia's growing population. The Wall Calendar PDF also includes a list of products published in FY18.
Safe Routes to Transit Technical Assistance Awarded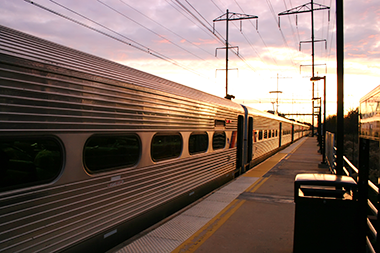 Safe Routes to Transit (SRTT) is a competitive program for technical assistance to navigate the often-complex process of designing and funding pedestrian and bicycle improvements around rail stations.
This year three stations were selected: Hatboro Station along SEPTA's Warminster Line in Montgomery County, PA; Woodbourne Station along SEPTA's West Trenton Line in Bucks County, PA; and West Trenton along SEPTA's West Trenton Line in Mercer County, NJ. The municipalities will work with subject matter experts on conceptual designs that improve a transit station's bicycle and pedestrian connections within the surrounding area.
Additionally this year, DVRPC will expand assistance to more municipalities. Selected applicants that did not receive a full SRTT project are invited to join DVRPC subject matter experts, as well as other appropriate agency staff, for a strategic planning session to discuss possible next steps for their stations.
Learn more about Safe Routes to Transit and the selected projects.
Over $3 Million Awarded for Congestion Mitigation and Air Quality Improvement Program Projects in NJ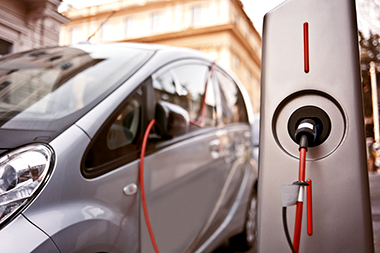 At the December DVRPC Board Meeting, over $3 million in Congestion Mitigation and Air Quality Improvement Program (CMAQ) funds were awarded for six projects in New Jersey. Awarded projects include: Circuit trail construction in Mercer and Camden counties; intersection improvements in Hamilton Township, Mercer County; programs to encourage the use of electric vehicles; and a new program for the State of New Jersey to reduce idling emissions from ambulance vehicles.
CMAQ is a source of federal funds available for transportation projects that will improve air quality and reduce congestion in areas that do not currently meet federal air quality standards. The Pennsylvania CMAQ Program application round will open later this year.
Learn more about projects that will improve air quality and reduce traffic congestion in the DVRPC region.
PennDOT Connects Helps Build Better Relationships and Projects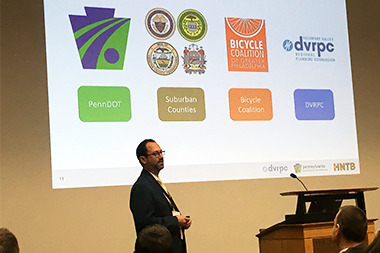 DVRPC staff are building better relationships with local partners and helping to improve road projects, thanks to the PennDOT Connects program. Through this program, the needs of local municipalities are better understood by key stakeholders in the project development process. PennDOT project managers have a better understanding of the data and analyses that DVRPC can provide them, and DVRPC staff understand the project managers' processes and constraints.
A recent example is how DVRPC staff are using relationships, data, and mapping tools to help municipalities improve bicycle facilities. During a recent resurfacing treatment project, DVRPC staff identified an opportunity to provide a safer connection to a nearby trail. Planners used DVRPC's Level of Stress and Connectivity Analysis mapping tool, as well as conversations with county and municipal staff, to determine that this particular road was a bicycling priority for the county and municipality. Bicycle lanes were successfully added on either side of the road during the restriping project, making it a "win" for the community, county, and region.
Learn more about this project and PennDOT Connects through a testimonial video by DVRPC Manager of Capital Project Development, Jesse Buerk, or by visiting the PennDOT Connects webpage.
Ted Dahlburg Honored with Pennsylvania State Citation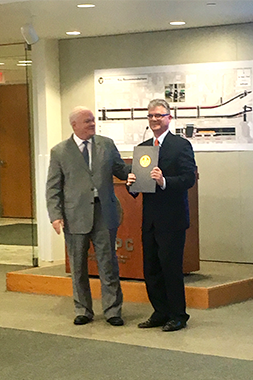 At the December Board Meeting, retiring Freight and Aviation Manager, Ted Dahlburg, received a citation from the Pennsylvania House of Representatives to honor his 30 years of freight and aviation planning work at DVRPC. The citation was presented by State Representative Bill Keller during the meeting.
The citation expresses his many years of work and dedication to the region's freight industry, recognizes his contributions to the Commission's long-range plan and capital programs, and acknowledges his national leadership in the professional field of freight planning. Ted retired from his role at DVRPC at the end of December where he oversaw the freight planning program and its advisory committees.
New Products and Publications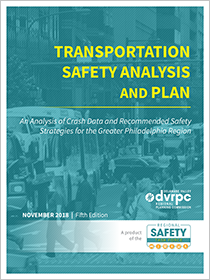 Several new products have been released in the past month. They include:
Transportation Safety Analysis and Plan
This is the fifth edition of a plan that analyzes crash data for the nine-county Greater Philadelphia region. It includes geographic hot spots and trends that have recurred over several years, as well as recommendations.
Concept Development for Transit on Delaware Avenue
This study explores the possibility of expanding trolley service along Philadelphia's Delaware Avenue as part of the 8-10 year trolley modernization timeline. It finds that while adding rail transit along the waterfront poses a number of issues, there are a number of short-term improvements to existing transit that can be made before a potential long-term shift to include a dedicated transit right-of-way along a reimagined avenue.
Upcoming LTAP Classes in PA and NJ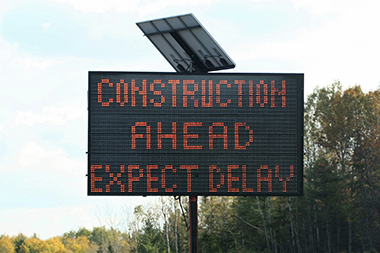 The Local Technical Assistance Program (LTAP) provides technical information and expertise to help municipal governments use transportation funds more effectively, improve road maintenance, and increase roadway safety.
Upcoming PennDOT classes in Pennsylvania include:
Speed Limits and Speed Management
Gilbertsville, PA
February 6, 2019 (8:00 AM – 12:00 PM)
Road Surface Management
Thorndale, PA
February 6, 2019 (8:00 AM – 3:00 PM)
Visit PennDOT's LTAP website to view the course descriptions and register. For any questions, contact Linda McNeffer at lmcneffer@dvrpc.org or 215-238-2872.
There are two upcoming New Jersey LTAP courses:
Work Zone Safety Awareness Workshop
Piscataway, NJ
January 15, 2019 (8:00 AM – 1:00 PM)
Traffic Control Coordinator Refresher
Piscataway, NJ
January 29, 2019 (8:00 AM – 1:00 PM)
Visit cait.rutgers.edu/cait/training for a list of all New Jersey workshops and to register.