DVRPC News: November 2017
Volume 39, Issue 5 | November 2017
Join the Public Participation Task Force!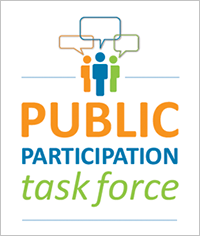 Want to represent your community and engage in the regional planning and decision-making process? Apply to be a member of DVRPC's Public Participation Task Force (PPTF) today!
The mission of DVRPC's PPTF is to provide access to the regional planning process, provide a platform to discuss timely issues, assist the Commission in implementing public outreach strategies, and empower citizens to be a part of the planning process at various levels of government. For more details about the PPTF, visit www.dvrpc.org/Committees/PPTF.
To be considered for the 2018-19 term, please submit an application by January 8th, 2018. The application is online. If you have any questions, please contact Shoshana Akins, Public Participation Planner, at 215-238-2817 or sakins@dvrpc.org.
Curious but want to know more? Interested citizens are invited to attend the next PPTF meeting on the evening of December 14st starting with dinner at 5:30 PM. Network with current members and learn more about how the PPTF works. To RSVP, please email public_affairs@dvrpc.org by December 11th.
Register now for Breaking Ground on March 22, 2018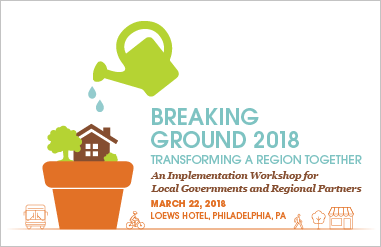 Registration is now open for Breaking Ground 2018: Transforming a Region Together. The conference is on March 22, 2018 at the Loews Philadelphia Hotel. It will highlight the principles of livability and municipal governments that are successfully implementing plans.
This conference has been designed for local government staff and officials, planning practitioners, community and economic development professionals, architects, and other professionals who work in or with different levels of government.
Take advantage of early bird rates through February 22! Purchase your ticket on DVRPC's Ticketleap page or for more information visit the Breaking Ground webpage.
Certified planners may be able to receive up to 4.75 CM credits. Questions? Karen P. Cilurso at kpcilurso@dvrpc.org or 215-238-2876.
Boulevard Direct Begins Service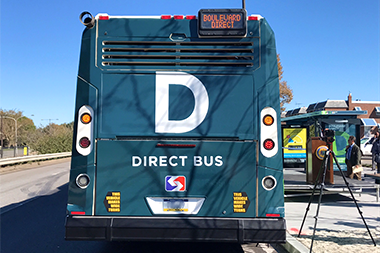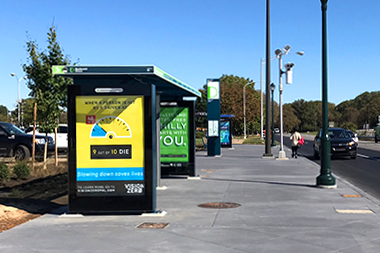 Last month, the Boulevard Direct Bus—a new bus service on Roosevelt Boulevard in Philadelphia—launched. DVRPC helped lay the groundwork through its study, Alternatives Development for Roosevelt Boulevard Transit Enhancements. The study proposed a lower-cost transit solution for Northeast Philadelphia residents that rely on local bus service. The collaboration on the study and implementation of the bus line is what makes it unique. Stakeholders include the Philadelphia City Streets Department, PCPC, oTis, PennDOT, SEPTA, Bucks County Planning Commission, Bucks County TMA, and Bensalem Township. This working group launched a varied version of the Route A service proposed in the DVRPC report, and built stations through a Congestion Management and Air Quality (CMAQ) grant, within just years of the study being published.
Recent Publication: Bridge to River Conceptual Bicycle Network Analysis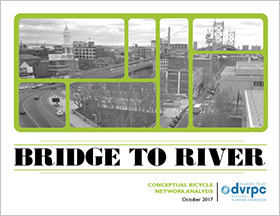 Last month, DVRPC staff published the Bridge to River Conceptual Bicycle Network Analysis in collaboration with the City of Philadelphia. This project was done as part of DVRPC's Bicycle and Pedestrian Planning Program and conceptual design work for Philadelphia bicycle and pedestrian facilities. The plan includes a comprehensive analysis of existing conditions between the Benjamin Franklin Bridge and the Delaware River in Philadelphia, and offers designs that identify opportunities to improve bicycle connections and safety in the area. Such opportunities include a two-way bicycle connection.
The City of Philadelphia and DVRPC selected this project area, because of the important link it could provide between Camden, Center City, and attractions along the waterfront.
Upcoming LTAP Classes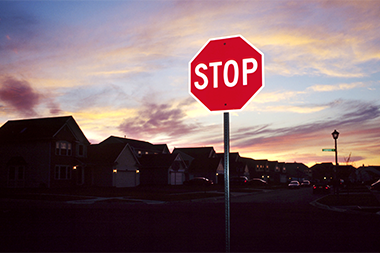 The PennDOT Local Technical Assistance Program (LTAP) provides technical information and expertise to help municipal governments use transportation funds more effectively, improve road maintenance, and increase roadway safety.
Upcoming classes in Chester County include:
Engineering & Traffic Studies/C2
West Goshen Township Administration Building
1025 Paoli Pike
West Goshen, PA 19380
January 17, 2018 (8:00 AM – 3:00 PM)
Stop Signs and Intersection Traffic Control
West Goshen Township Administration Building
1025 Paoli Pike
West Chester, PA 19380
February 1, 2018 (8:00 AM – 12:00 PM)
Sign up online: www.ltap.state.pa.us. Space is limited to 30 students – sign up now! Questions? Call 1-800-FOR LTAP (367-5827).