DVRPC News: June 2017
Volume 38, Issue 10 | June 2017
Downtown Delivery Symposium is July 12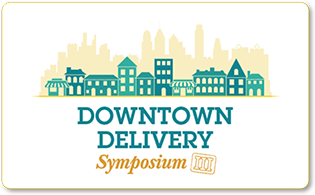 Globalization is placing heightened and complex demands on the streets of cities and towns. Convenience and the availability of goods and services are critical for the high quality-of-life that makes these mixed-use communities desirable residential locations.
Small, medium, and large towns recognize the importance of balancing commercial needs for deliveries, and residents and visitors' needs. Some forward-thinking cities have taken a proactive approach to fully incorporating freight delivery considerations into major planning initiatives such as complete streets efforts and new requirements for developments located in vibrant downtowns.
DVRPC is hosting a Downtown Delivery Symposium on Wednesday, July 12, 2017. This free event will explore existing strategies to accommodate deliveries in traditional downtowns. To register, please visit DVRPC's Ticketleap page.
Save the Date! Changing Lanes Transportation Conference is October 18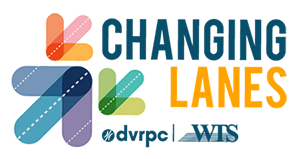 Please save the date of Wednesday, October 18, 2017 for Changing Lanes: A Transportation Conference on Technology, Trends, and Change at the Union League of Philadelphia. This full-day conference is designed for transportation and planning professionals, and co-hosted by DVRPC and WTS Philadelphia. Agenda and registration will be available later this summer. Sponsorship opportunities are also available. Visit www.dvrpc.org/ChangingLanes for details.
12 Circuit Trail Projects Receive Grants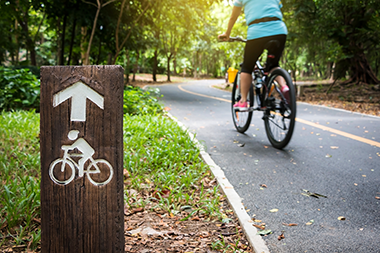 On June 22, the DVRPC Board approved $1.8 million in grants for 12 Circuit trail projects in southeastern Pennsylvania through Phase V of the Regional Trails Program. Projects include design and construction, as well as feasibility studies, to complete gaps and extend Circuit trails. The projects will continue to connect more people to jobs, shopping destinations, outdoor recreation, public transportation, and other neighborhoods. Funding for this program was provided by the William Penn Foundation.
To view the list of projects and learn more about the Regional Trails Program, please visit www.dvrpc.org/Trails/RegionalTrailsProgram.
NJ TAP Funds $5M in Trail and Streetscape Improvements
On June 22, the DVRPC Board approved $4.975 million for competitively selected local projects through the New Jersey Transportation Alternatives Program (NJTAP). NJTAP provides federal funds for community based "non-traditional" surface transportation projects designed to strengthen the cultural, aesthetic, and environmental aspects of the nation's intermodal system.
Eligible projects include bicycle and pedestrian facilities, the conversion of abandoned railroad corridors for trails, the construction of scenic turnouts, overlooks, and viewing areas, the preservation and rehabilitation of historic transportation facilities, community improvement activities, environmental mitigation to address stormwater, and wildlife mortality mitigation.
Awarded projects include:
North Camden Waterfront Park Development Project
Mount Holly Streetscape Project: High Street Phase II
Merchantville Pedestrian Street
Proposed Mt. Rose Segment of Lawrence Hopewell Trail
Lenola Town Center Improvements Plan
Camden County Grove Street Trail Connector
Downtown Streetscape Improvements Phase II
For more information, contact Katrina Lawrence or visit the program website.
Transportation Alternatives (TA) Set-Aside Funding Round Opens July 10 for Pennsylvania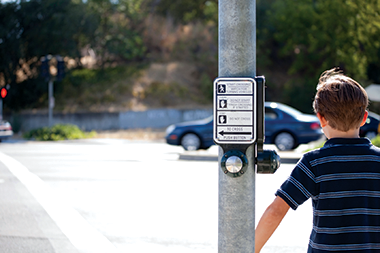 The Pennsylvania Transportation Alternatives Set-Aside Program, previously known as the Transportation Alternatives Program (PA TAP), funding cycle will open July 10th.
Examples of regional and statewide eligible TA Set-Aside projects include building pedestrian and bicycle facilities, improving access to public transportation, creating safe routes to school, preserving historic transportation structures, providing environmental mitigation, and creating trail projects that serve a transportation purpose while promoting safety and mobility.
The application round runs from July 10 to September 22, 2017. There is more than $11 million available regionally, and $55 million available throughout Pennsylvania. Learn more about this TA Set-Aside Funding Round and how to apply for funding on the DVRPC website.
New PennDOT Bike Lane Policy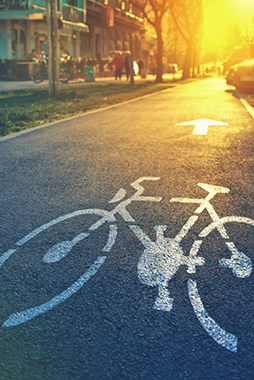 Building bike lanes in PA municipalities just got easier! PennDOT released a Strike-Off Letter on May 22 detailing the elimination of the Bikeway Occupancy Permit (BOP) in favor of a simpler Bike Lane Request/Approval Letter. While not a requirement in Philadelphia and Pittsburgh, the BOP forced municipalities to maintain and assume liability of bike lanes on state roads even if PennDOT maintained the rest of the road. This policy resulted in fewer municipalities willing to build bike lanes.
The new Bike Lane/Request/Approval Letters process limits municipal responsibility to signage and pavement markings, with PennDOT being responsible for snow removal and routine roadway maintenance. Furthermore, the new policy is designed to fast track the review and approval processes.
PennDOT encourages municipalities to take advantage of this policy change by partnering with the agency to identify potential bicycle lane needs. It also announced it would make several pilot investments to advance bicycle capabilities on state roads in the DVRPC region, including installations of bicycle facilities on PA320 in Springfield Township and Swarthmore Borough (Delaware County), and Business 30 in Caln Township (Chester County). These pilot locations were developed through the Southeastern PA Suburban Bike Lanes Working Group that DVRPC helps facilitate. DVRPC is also undertaking a low-stress bike connectivity analysis for Southeastern Pennsylvania, which will help planners identify future candidate road segments for bike facilities.
Learn more about the BOP policy change and the future of bicycling here or on PennDOT's website.
New Reports and Products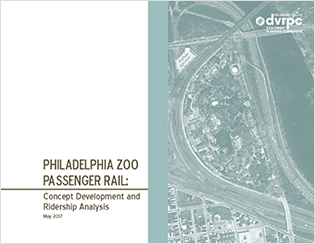 Several new products have been released in the past month. They include:
PECO Smart Ideas Offers Energy Efficiency Incentives for Municipalities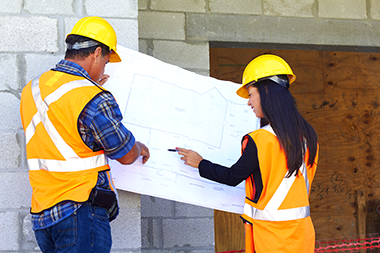 For local leaders across Pennsylvania, energy efficiency improvements are becoming increasingly more manageable and affordable. With the assistance of new utility incentive programs, free benchmarking tools and low-cost public financing, energy management programs are able to significantly reduce municipality operating costs. Addressing inefficient or unnecessary energy consumption can limit wasteful spending by nearly 30%.
Beyond saving money, municipalities that upgrade to energy-saving equipment can make valuable investments in their communities, improving the economic strength, resilience, competitiveness and wealth of a community, as more resources become available for local economic development.
Energy efficiency improvements lower equipment maintenance costs, enhance building occupant comfort and — for many lighting upgrades — improve building and neighborhood safety. To learn more, visit www.peco.com/biz.
Upcoming LTAP Courses in PA and NJ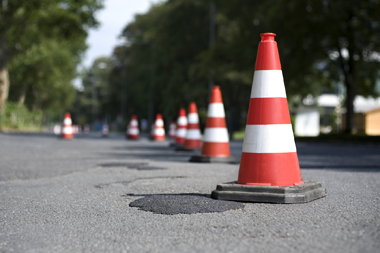 The Local Technical Assistance Program (LTAP) provides technical information and expertise to help municipal governments use transportation funds more effectively, improve road maintenance, and increase roadway safety. An upcoming class on July 13 in Montgomery County will focus on stormwater facility operations. Visit PennDOT's LTAP website to view course descriptions and to register.
There are several New Jersey LTAP courses at Camden County Public Works in Lindenwold, New Jersey in summer 2017. Topics include ADA curb ramps, police work zone safety, and more. Visit cait.rutgers.edu/cait/training for a list of all New Jersey workshops.