DVRPC News: April 2016
Volume 37, Issue 9
Help Shape Our Region's Future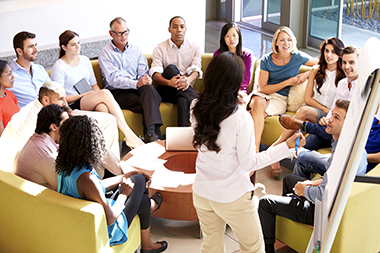 We want to know… What do you think the future will look like?
A number of forces will affect how people and places connect in the future. These Future Forces are broader social, technological, economic, environmental, and political trends that can create sudden and rapid change. We will need to contend with Future Forces and the changes they cause as we make critical planning and transportation decisions for our new long-range plan, Connections2045.
We'd love to hear your thoughts about the Future Forces affecting Greater Philadelphia. Please join us at one of the three interactive workshops:
Southern New Jersey
Camden County Boathouse
7050 N. Park Drive, Pennsauken, NJ 08109
April 26, 2016 (6:00 PM – 8:00 PM)
Southeastern Pennsylvania
Chester County Historical Society
225 N. High Street, West Chester, PA 19380
May 2, 2016 (6:00 PM – 8:00 PM)
Philadelphia
WHYY Public Media Commons
150 N. 6th Street, Philadelphia, PA
May 24, 2016 (5:30 PM – 7:30 PM)
These workshops are free and open to the public. A light dinner will be served at each. For more details on the Connections2045 plan, click here and connect with us on social media @DVRPC / #MakingConnections.
Join DVRPC at Philly Tech Week 2016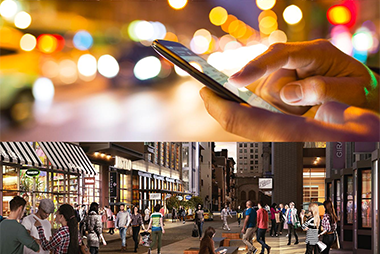 Bottom Photo by BLT ARCHITECTS
DVRPC's Futures Group is hosting a Philly Tech Week event on Tuesday, May 3, 2016 from 2:00 to 5:00 PM,
Transforming Tomorrow Today: How Emerging Technologies and Trends are Reshaping Greater Philadelphia
. Participants will dive deeper into the Future Forces, discuss what they mean for our region, and how they impact the tech community. The event will be held at DVRPC's offices in Philadelphia. For more information and to register,
click here
.
On Wednesday, May 4, Christopher Pollard, Manager of Geospatial Application Development at DVRPC, will lead a hands-on demonstration of CartoDB in Map It Out: An Introductory Guide to Open Source Mapping. This event is hosted by the American Planning Association Pennsylvania Chapter Southeast Section (APAPASE), and will offer an introduction to CartoDB, Quantum GIS, and Geoda, three open source mapping platforms. The event will be held at VenturefOrth in Philadelphia, and run from 1:30 to 5:00 PM. To register, click here.
DVRPC's Website Has a New Look!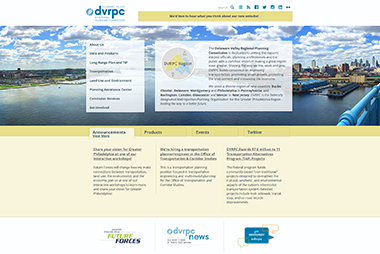 DVRPC invites you to visit our new and improved website! The intuitive design allows users to locate and access the resources they need quickly and easily.
We also launched two new sections: The Planning Assistance Center is organized for local governments and planners featuring information on funding sources, consulting opportunities, and educational programs, among other useful tools. Commuter Services is a one-stop-shop for area employers and commuters alike to find a commute that works better for their needs, and for the region.
To check out the website, go to www.dvrpc.org. We welcome your feedback on the design, and encourage you to submit these comments to public_affairs@dvrpc.org.
DVRPC Awards $7.6 Million to 11 TAP Projects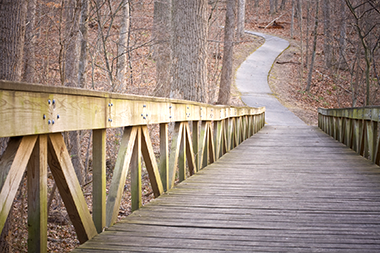 DVRPC has awarded $7.6 million to 11 local projects in Southeastern Pennsylvania through the Transportation Alternatives Program (TAP). The federal program funds community-based "non-traditional" projects designed to strengthen the cultural, aesthetic, and environmental aspects of the region's intermodal transportation system. Selected projects include trail, sidewalk, transit stop, and on-road bicycle improvements.
For a full list of award recipients and more information, visit the TAP webpage.
Join Us for a Classic Towns Trolley Tour of Delaware County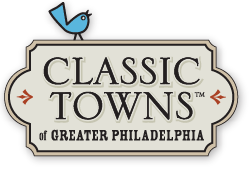 You're invited to a trolley tour of Delaware County's Classic Towns, Media and Lansdowne, on Friday, May 20, 2016. The tour will feature the towns' architectural gems, highlight their historic homes and neighborhoods, and explore their vibrant business districts.
The event will run from 8:30 AM to 4:00 PM and includes both breakfast and lunch. Casual walking attire is recommended. Free all-day parking is available at the Municipal Lot, 28 Lansdowne Avenue. Tickets cost $25 per attendee and, pending approval from APA, the event may be worth three CM credits for APA members.
For more information or to purchase tickets, please click here. Space is limited, so register early! Any questions about the tour can be directed to Karen Cilurso, Manager, Community Revitalization at kpcilurso@dvrpc.org. We hope you join us!
Application Period Open for TCDI Grants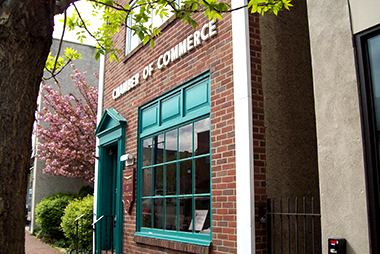 Photo by Linda Bender
Local and county governments in Greater Philadelphia have an opportunity to improve their communities through the Transportation and Community Development Initiative (TCDI). The program supports planning for local development and redevelopment efforts and targets transportation investments in a sustainable way. Federal transportation funds are used to provide grants to local governments to create plans that link transportation improvements with land use strategies; enhance or improve the efficiency of the regional transportation system; and implement the goals of the region's long-range plan,
Connections 2040
.
Please visit www.dvrpc.org/TCDI for more information about the program, eligibility rules, and the online application portal. All applications are due by 5:00 PM on Friday, April 22, 2016. All questions about the program must be addressed via email to Karen Cilurso, Manager, Community Revitalization at kpcilurso@dvrpc.org.
FHWA Offering Workshops on Innovative Intersections and Road Diets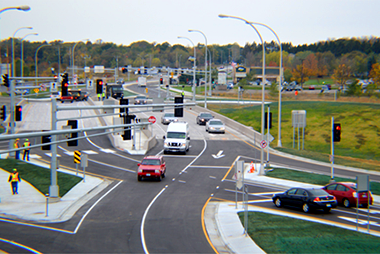 Photo by Blake Redfield, city of St. Cloud from
www.dot.state.mn.us/d3/hwy15ddi
Improving safety and reducing congestion at intersections is often challenging. Several innovative intersection and interchange designs have been successfully implemented and proven to reduce or mitigate conflict points, allowing for safer travel for motorists, pedestrians, and bicyclists. FHWA is offering one‐day workshops on April 12 and April 13 to assist transportation planners in understanding the applicability criteria, safety performance, basic design considerations, access management, pedestrian, and other key considerations for several innovative designs. The workshops will be held in the Multipurpose Room at NJDOT Headquarters, 1035 Parkway Avenue, Trenton, NJ 08625. For more information and to register, please contact Lisa Auletta of NJDOT at
Lisa.Auletta@dot.nj.gov
.
Road Diets are an increasingly popular low-cost technique for improving operational and safety outcomes on appropriate corridors. FHWA has embraced Road Diets as a Proven Safety Countermeasure. NJDOT will be hosting one-day, FHWA-sponsored Road Diet training programs on April 26, 27, and 28. The training will be held at NJDOT's Training Room "A," E&O Building, NJDOT. The workshop will address such questions as: what is a road diet, and what are the benefits and potential tradeoffs of a road diet? Representatives from member counties are invited to send up to seven representatives per day, and member municipalities can send up to ten attendees per day. Registration is first-come, first-served. Please contact Andrew Clark of NJDOT at 609-530-5960 or Andrew.Clark@dot.nj.gov to make your reservation.
Upcoming LTAP Classes in April and May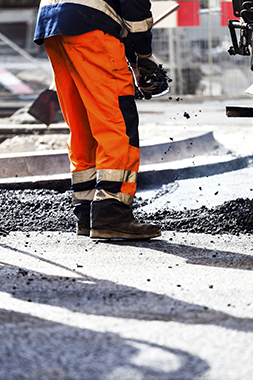 DVRPC administers PennDOT's Local Technical Assistance Program (LTAP) in the Southeastern Pennsylvania region. LTAP provides technical information and technological expertise to help municipal governments use transportation funds more effectively, improve road maintenance, and increase roadway safety. Three LTAP classes will be held in the Delaware Valley Region in April and May.
Equipment and Worker Safety (Montgomery County)
Delaware Valley Insurance Trust
719 Dresher Road, Horsham, PA 19044
April 15, 2016 (8:00 AM – 12:00 PM)
This course examines common safety factors and practices associated with public works road maintenance operations. It provides an overview of why accidents happen in these operations and gives advice on how to protect personnel through the use of personal protective equipment.
Principles of Paving (Chester County)
East Marlborough Township Building
721 Unionville Road, Kennett Square, PA 19348
April 29, 2016 (8:00 AM – 3:00 PM)
Designed for municipal employees involved in the planning, inspection, and placement of asphalt paving operations, this course will provide information necessary to properly plan and monitor a hot mix asphalt paving project.
Road Surface Management (Montgomery County)
Hatfield Township Administration Building
1950 School Road, Hatfield, PA 19440
May 17, 2016 (8:00 AM – 3:00 PM)
In order to help local governments develop an effective road surface management program, this course explores the concept and importance of road surface inventories and road condition surveys. The course will review the components of flexible and rigid pavements, present ways to recognize common pavement distress, and discuss repair strategies at both the system and project level.
To sign up and to learn more about each course, please visit www.dot7.state.pa.us/LTAP.