DVRPC News: October 2015

Volume 37, Issue 3
October 2015
DVRPC Board Approves $1.9 Billion in Transportation Projects for NJ, Amendments to the Long-Range Plan, and Conformity Finding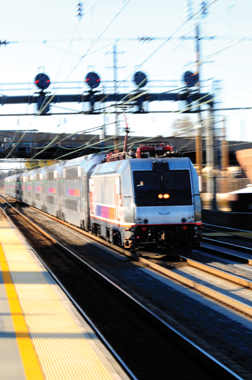 At its September 30 meeting, the DVRPC Board adopted several important planning documents:
FY 2016-2019 Transportation Improvement Program for New Jersey (NJ TIP) – The TIP contains over 125 projects worth almost $1.9 billion (an average of $473 million per year), including $1.041 billion for projects primarily addressing the highway system and $850 million for transit projects for DRPA/PATCO and NJ TRANSIT. To view project by county or type, visit www.dvrpc.org/TIP.
Amendments to the Connections2040 Long-Range Plan – In order to receive federal transportation funding, transportation projects must be included in the region's Long-Range Plan. Two projects were added to Connections2040, the PATCO Franklin Square Station and 9th Street Station in Lansdale on SEPTA's Doylestown Regional Rail Line. To learn more, see www.dvrpc.org/Connections2040.
Transportation Conformity Finding – Transportation conformity is a process established by the Clean Air Act to ensure that federal transportation projects and investments are consistent with state commitments for meeting air quality goals. DVRPC has performed an emissions analysis to determine conformity of the Connections2040 Long-Range Plan, FY2015 PA TIP and FY2016 NJ TIP. For more information, visit www.dvrpc.org/Environment/AirQuality/Conformity.htm.
Public meetings were held on July 23 at DVRPC in Philadelphia and on July 30 in Cherry Hill Township, and the documents were available online, at the DVRPC Resource Center, and in public libraries throughout the region.
You're Invited: Celebrate 50 years of Planning on December 9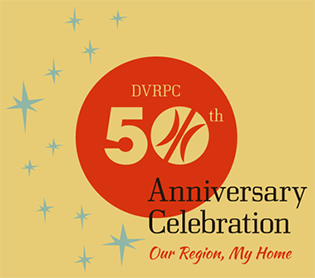 In honor of its 50th Anniversary, DVRPC will hold a celebratory dinner on Wednesday, December 9, 2015. Please join us as we celebrate five decades of planning, recognize the people, projects and programs that have shaped our region, meet new friends and partners, and be inspired for the next 50 years! Learn more at www.dvrpc.org/50/dinner. Interested companies and organizations are encouraged to show their support of DVRPC and 50 years of regional cooperation by sponsoring this event. For more information, visit www.dvrpc.org/sponsorship or contact Alison Hastings, Manager, Office of Communications and Engagement, at 215-238-2929 or ahastings@dvrpc.org.
Thanks to our current sponsors:
Gold-level: Urban Engineers
Silver-level: AECOM, Dewberry, Exude, Inc., Gannett Fleming, Lansdale Warehouse Co. Inc., McCormick Taylor, Pennoni Associates, RBA Group, Temple University – Department of Geography and Urban Studies, and Traffic Planning and Design, Inc.
Bronze-level: GVF
GlobalPhilly Events on Immigration and the Local Economy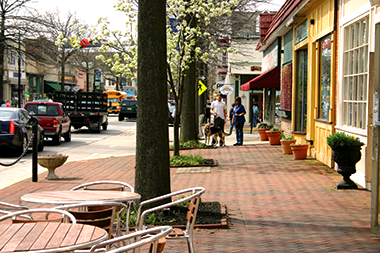 Global Philadelphia 2015 is here, and to celebrate our region's international connections, DVRPC is hosting two events this month:
The EB-5 Immigrant Investor Program
October 9, 2015 (8:00 to 11:00 AM)
DVRPC Main Conference Room (click here for directions)
Learn how the EB-5 Immigrant Investor Program is being used to help finance infrastructure, support real estate development, and create jobs in Greater Philadelphia. The EB-5 program helps stimulate the economy through job creation and capital investment by foreign investors. It establishes a path to permanent residency for up to 10,000 immigrants (plus their immediate family members) annually who invest a minimum of $500,000 in an existing or new business in the United States and create or preserve at least ten jobs. This event serves as the quarterly meeting of DVRPC's Regional Community and Economic Development Forum. There is no cost to attend, but RSVPs are required (RCEDF_RSVP@dvrpc.org).
Bringing Vitality to Main Street: How Immigrant Small Businesses Help Local Economies Grow
October 16, 2015 (9:00 to 11:30 AM)
DVRPC Main Conference Room (click here for directions)
As a strategy to boost local economic development, some municipalities are actively working to attract immigrants or newcomers. Immigrants represent 28 percent of main street business owners in a variety of businesses, including neighborhood goods and services, restaurants, and accommodations. Local officials understand these businesses contribute to the local economy. Learn how this important population segment can help the vitality of your downtown communities and what efforts are currently underway in Greater Philadelphia. There is no cost to attend, but please RSVP here.
Upcoming Events for Municipalities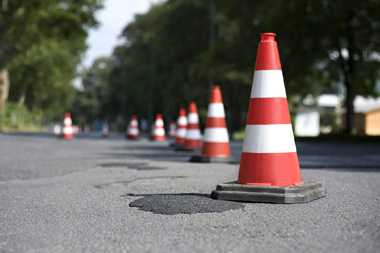 DVRPC is hosting a Natural Gas Refuse Vehicle Workshop and Tour from 10-12:00 PM on October 21, 2015 in Bristol, PA. This event is for independent waste haulers and municipal refuse fleet managers and mechanics to present unbiased expert opinion on natural gas refuse vehicles and their associated maintenance and fueling systems. Following presentations on compressed natural gas (CNG) vehicles, there will be a hands-on tour of Waste Management's vehicles, fueling systems, and maintenance facilities. Representatives from PECO, PGW, Clean Cities, and the Commonwealth of Pennsylvania will be on hand to discuss gas supply issues and funding opportunities. This free event is sponsored by the U.S. Department of Energy. For more details and to register, click here [0.1 MB pdf].
The PennDOT Local Technical Assistance Program (LTAP) provides workshops on technical information and proven technologies dealing with roadway maintenance and safety methods to meet the growing demands on municipal governments. The upcoming October LTAP workshops are below.
Work Zone (Temporary) Traffic Control (Chester County)
West Whiteland Township
101 Commerce Drive, Exton, PA 19341
October 6, 2015 (8:00 AM – 12:00 PM)
Road Surface Management (Chester County)
East Brandywine Township, Chester County
1214 Horseshoe Pike, Downingtown, PA 19335
October 7, 2015 (8:00 AM – 3:00 PM)
For more information and to register for an LTAP course, visit www.dot7.state.pa.us/LTAP.
Pennsylvania Transportation Alternatives Program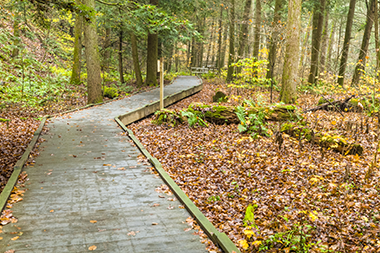 The Pennsylvania Department of Transportation (PennDOT) will begin accepting applications for Transportation Alternatives Program (TAP) funds on November 2, 2015. TAP supports projects that design, plan, build, or improve transportation alternatives. Approximately $7.5 million will be awarded in Southeastern Pennsylvania and another $26 million will be available statewide. Eligible projects include the construction of bicycle or pedestrian facilities, conversion of abandoned railways to trails, mitigation of the environmental impacts of motorized vehicles, rehabilitation of historic transit facilities, and more. Local governments, regional transportation authorities, transit agencies, natural resource or public land agencies, schools, school districts, local education agencies, and tribal governments may compete for TAP funds.
PennDOT and DVRPC will hold several information sessions throughout October to help project sponsors develop strong applications. Please note that bonus points will be awarded to applicants that attend an information session. For more details and information session registration, please visit www.dvrpc.org/TAP/PA.htm.
New DVRPC Publications on Life Science Industry and Crude Oil in the Delaware Valley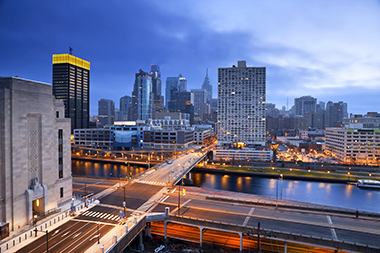 DVRPC has released two new publications. Data Snapshot 2.3: Life Science and Health Care assesses the state of the region's health care, life science, and biotechnology industrial cluster and examines its prospects. The report finds that although Greater Philadelphia's workforce has the skills to meet the demands of this crucial sector, our region has neither maintained its share of science-related venture capital nor kept pace with other areas' growth in life science industries or health care and medical science occupations. The full text, including recommendations for policy makers and economic development professionals, may be downloaded at www.dvrpc.org/asp/pubs/publicationabstract.asp?pub_id=DS15040.
Commodity Profile 1: Crude Oil in the Delaware Valley explains the rapidly changing supply chain of crude oil, a commodity identified as critical to planning by private sector partners on DVRPC's freight advisory committee. The brochure helps municipalities and the public understand the history, impact, evolution, and future of this important commodity. To order or download this publication, please visit www.dvrpc.org/asp/pubs/publicationabstract.asp?pub_id=14026.
Regional Safety Task Force Celebrates 10 Years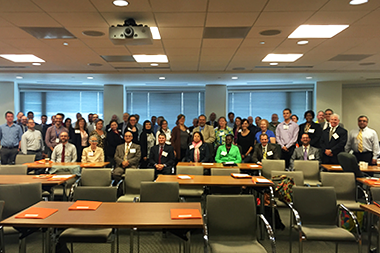 The Regional Safety Task Force celebrated its 10 year anniversary at its September 29 meeting. At this special meeting, over 60 federal, state, and local partners gathered to share their programs and projects related to Vision Zero and safety culture. Featured speakers included Andy Kaplan from the Rutgers University Transportation Safety Resource Center (TSRC) who introduced us to traffic safety culture—the social and cultural environment influencing crashes. Rob Viola from NYCDOT discussed the success of New York City's Vision Zero Action Plan, and reminded the audience that "crashes are inevitable, but serious injuries and fatalities are not." This Vision Zero Action Plan combines street design improvements, improved pedestrian lights, public education campaigns, red light cameras, stronger laws, and more, to work toward Vision Zero. Task Force Co-Chair Bill Beans of MBO Engineering wrapped up the meeting with a presentation of an achievement award to FHWA's Rosemarie Anderson. Ms. Anderson played a large role in developing DVRPC's safety program ten years ago, and helped establish the Regional Safety Task Force.
To view a compelling Toward Zero Deaths video that was shown at the meeting, visit www.towardzerodeaths.org/marketing/marketing-collateral.
To learn more about DVRPC's safety program, see www.dvrpc.org/Transportation/Safety.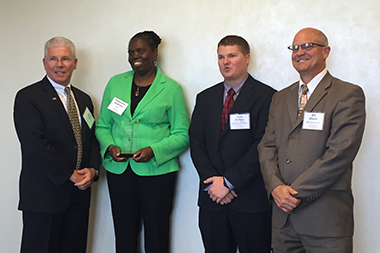 DVRPC Receives GVF Platinum Sustainable Award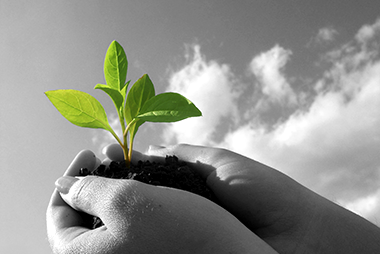 DVRPC accepted the Platinum Sustainable Award from the Greater Valley Forge Transportation Management Association (GVF) at the 6th Annual Sustainability Breakfast on September 14. The award recognizes DVRPC's commitment to fostering commuting strategies that improve air quality and reduce traffic congestion for its employees and for the community at large. DVRPC's employee transit benefit, organization-wide sustainability plan, and trip reduction initiative are among the internal practices that earned this recognition.
The award also honors DVRPC's programs that support other companies in their efforts to achieve sustainability goals. Examples of such programs include RideECO, which provides tax breaks to businesses for transit ridership, and the Mobility Alternatives Program, which offers services like Emergency Ride Home to help organizations empower employees to make "greener" commuting choices. To learn more about GVF and the Sustainable Awards, please visit www.gvftma.com/sustainability/awards.php.
Staff Profile – David Anderson, Manager of Office of Transportation and Corridor Studies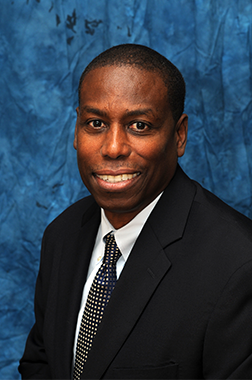 What drove you to the field of planning, and corridor planning in particular?
It's a long story. I grew up in Kingston, Jamaica, and on Career Day in high school, we had a planner from the UK come talk about towne and country planning. He showed a lot of maps and talked about how to make cities better. Geography became my favorite subject and I majored in it at the University of West Indies. Then I pursued my Master's Degree in Urban Planning at Hunter College. My first job was with Monmouth County, New Jersey where I worked with a lot of consultants on corridor studies and enjoyed it. I went on to MTA NY working on transit, before coming to DVRPC in 1999 to do corridor planning.
So you have been conducting Corridor Plans for 16 years. What has changed in Corridor Planning over the years?
It's become more quantitative and technical in nature, because computer models are more accessible and more planners know how to use them. We are able to simulate current traffic conditions and then run the model to gage the impacts from different What If Scenarios. For example, we can model what happens if we add a lane, change the signal timing, or widen an intersection. We use that info to do a cost/benefits analysis, to help figure out the benefits before we expend the costs.
What's your biggest challenge? Biggest success?
The implementation/funding issue. Transportation improvements are really expensive, there are so many fiscal constraints, and there is a long process to get projects funded. We have seen our safety recommendations implemented on Roosevelt Boulevard, one of the most dangerous roads out there. The new signalized crosswalks, new striping, and speed display signs came right from our study.
What do people not know about you?
Some people know I'm vegetarian, but they may not know that I practice yoga daily and used to write poetry. And I love the United Kingdom, which is a good thing because I'm really lousy at learning new languages!