DVRPC News: July 2012

Volume 34, Issue 1
July 2012
Is Your Municipality Interested in Saving Energy? Apply Now for New Direct Technical Assistance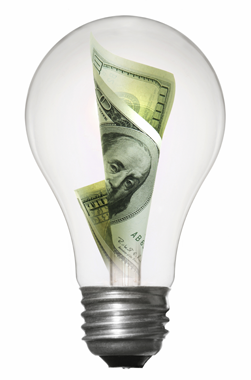 DVRPC's Circuit Rider for Energy Efficiency in Local Government Operations ("Circuit Rider") is now accepting applications from municipalities in the southeastern Pennsylvania counties of Bucks, Chester, Delaware, and Montgomery for direct technical assistance in reducing energy use and costs. DVRPC will work with up to a dozen municipalities to identify and implement cost-effective measures to reduce energy costs. This assistance will be provided at no cost to the municipalities.
Selected municipalities will receive customized, one-on-one assistance from DVRPC staff, including a certified energy manager experienced in municipal operations. DVRPC will work directly with the municipalities to identify measures to reduce energy use and costs, train staff on energy management best practices, track energy savings over time to gauge success, and help make cost-effective energy management part of your day-to-day operations. Applications will be accepted through August 31. For more information and to apply, click here.
DVRPC's Circuit Rider works with municipalities in Bucks, Chester, Delaware, and Montgomery counties to help them identify and implement cost-effective measures for reducing their energy costs. The Circuit Rider has several components, including providing analytical tools, training seminars, and bulk purchase opportunities for all municipalities in the region. More information can be found at www.dvrpc.org/EnergyClimate/CircuitRider.
DVRPC Deputy Executive Director Don Shanis Retires After 39 Years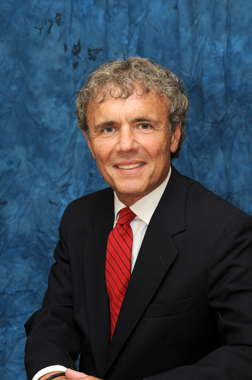 Dr. Donald S. Shanis has helped to shape the transportation and regional planning process for the Greater Philadelphia region for over three decades. The hallmarks of his distinguished career are vision, consensus building, and innovation.
As Deputy Executive Director of DVRPC since 2006, Dr. Shanis' broad professional responsibilities entailed policy development, strategic planning, and management functions. Dr. Shanis was integrally involved with DVRPC's core requirements of establishing a long-range plan for a diverse and complex region of over 5 million residents, adopting a fiscally constrained Transportation Improvement Program of over $1 billion per year, and defining and successfully executing an annual work program of $25 million involving more than 120 staff members.
Dr. Shanis has served on numerous committees such as the Route 202 Executive Task Force, the Southern New Jersey Development Council, the PENJERDEL Transportation Committee, and the I-95 Corridor Coalition Steering Committee. In 2006, Governor Rendell appointed Don to the Commonwealth of Pennsylvania's Rail Freight Advisory Committee. Dr. Shanis also has a special interest in the nation's park system and has served three years as Board Chairman for Independence National Historical Park.
Report Examines Immigration Trends in the Region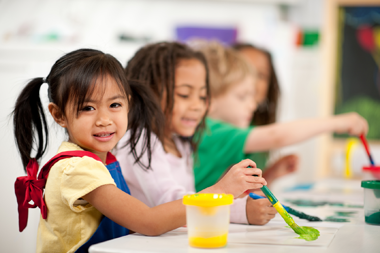 Greater Philadelphia's population is becoming more diverse, according to a new DVRPC Data Snapshot, Immigration in Greater Philadelphia. Greater Philadelphia's foreign-born population has grown and changed rapidly since the 1990s, and immigration has helped many communities in the region replenish population losses.
Approximately ten percent of the Greater Philadelphia region's population is foreign-born. In 2010, the immigrant population reached 563,603 in Greater Philadelphia – an increase of 159,143 (39 percent) since 2000. Philadelphia County has the greatest number of foreign-born residents (172,415), while Mercer County has the highest percentage of foreign-born residents at 19.7 percent. Gloucester County has the fewest foreign-born residents, as well as the lowest percentage of foreign-born residents (4.9 percent).
While Europeans overwhelmingly migrated to the Greater Philadelphia area prior to the 1980s, most foreign-born arriving since 2000 are from Asia and Latin America. The top three countries of origin for Greater Philadelphia's foreign-born are India, Mexico, and China.
The report also found that foreign-born residents have a higher percentage of graduate or professional degrees than the native population, but are also more likely to have less than a high school diploma. Naturalized citizens have higher household incomes than native households and are more likely to own their own homes.
To view the full Data Snapshot, click here.
New Brochure Assists Municipalities with Public/Private Partnerships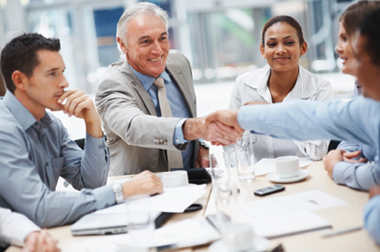 Public/private partnerships (PPPs) are arrangements between government and private-sector entities that provide public infrastructure, community facilities, and other related services. PPPs share the investment, risk, responsibility, and reward between all partners, often making the endeavor a bit more complicated. To help guide municipalities through the process of considering a PPP, DVRPC has published a new Municipal Implementation Tool on the topic.
The brochure covers such topics as when to consider a PPP, the ten types of PPPs, benefits and risks, and examples of projects that benefited from PPPs. To view the brochure, click here.
Safety Task Force Focuses on Impaired and Distracted Driving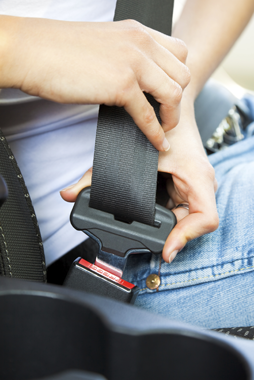 People who drive while distracted or who drink and drive put everyone on the road in danger. Anything that takes your eyes off the road, or distracts your focus, increases your risk of being involved in a collision with potentially deadly consequences. On June 19, the Regional Safety Task Force (RSTF) held a meeting on reducing impaired and distracted driving.
In 2010, there were 4,476 crashes in the region, which led to the deaths of 99 people as well as another 3,092 people who were injured in crashes where someone was driving impaired by alcohol consumption. Impaired driving, walking, or bicycling due to alcohol was a contributing factor in 28 percent of the annual traffic fatalities in the region, on average, for years 2008 to 2010.
Task Force members are working to reduce these statistics by collaborating on their safety and messaging efforts. For more statistics and strategies to reduce impaired and distracted driving, click here.
Delaware River Waterfront Access Highlighted in New DVRPC Study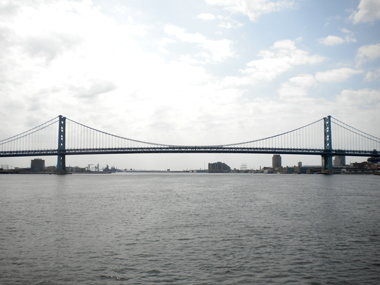 DVRPC has released Accessing the Tidal Delaware: Pennsylvania, a new study which seeks to further the revitalization of Pennsylvania's tidal Delaware River waterfront communities by identifying multimodal transportation improvements necessary to improve access to the waterfront. The study raises awareness about existing high quality waterfront plans in the Pennsylvania counties of Bucks, Delaware, and Philadelphia, and builds upon those plans by identifying gaps along the Delaware River waterfront where accessibility has not been properly addressed, highlighting locations of recent transportation investment and grant program funding, and examining the specific multimodal transportation improvements still needed to realize the waterfront plans.
The study stresses the importance of regional coordination in improving and promoting waterfront access, noting that a series of competing, isolated access points will do little to further the goal of quality access to the waterfront. In this era of limited funding and understaffing, partnerships between organizations with a stake in waterfront access will be crucial in ensuring that our region's residents have access to the Delaware River and the diverse opportunities it provides for recreation, tourism, industry, and ecology.
An executive summary and full version [13.5 MB .pdf] of the report are available on DVRPC's website.
Join Us for Park(ing) Day on Friday, September 21

On September 21, a number of businesses, nonprofits, designers, and citizens will transform parking spaces around Philadelphia into temporary public parks. To celebrate five years of Park(ing) Day in Philadelphia, we have set a goal of seeing 50 parks throughout the city. We hope you'll help us reach this goal.
Park(ing) Day re-imagines the possibilities of 170 square feet of public space. The event celebrates parks and other public spaces in cities across the country, and raises awareness of the need for more pedestrian-friendly spaces in our urban areas.
We hope that you'll join us by hosting a park this year. To view a google map of all participants and their locations, click here.
To learn more and sign up for a spot, visit www.parkingdayphila.org.