DVRPC News: November 2011

Volume 33, Issue 5
November 2011
DVRPC Approves $5 Million for Trail Projects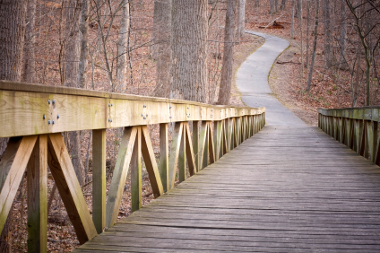 Last month, the DVRPC Board approved over $5 million for 14 trail projects in Greater Philadelphia. Funded by the William Penn Foundation, the DVRPC Regional Trails Program funds planning, design, and construction projects to complete gaps in the region's multi-use trail network.
Phase II of the Regional Trails Program is now underway. It will provide grants for multi-use trail planning and feasibility studies. Proposals are due on Friday, December 16.
For a list of funded projects, and for more information on Phase II, visit www.dvrpc.org/RegionalTrailsProgram.
TCDI Grants Still Available for NJ Communities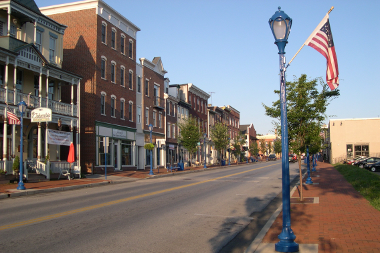 Eligible municipalities in Burlington, Camden, Gloucester, and Mercer counties in New Jersey will have another opportunity to apply for planning dollars to improve their communities through the Transportation and Community Development Initiative (TCDI) grant program. TCDI grants assist in reversing the trends of disinvestment and decline in many of the region's core cities and first generation suburbs, and since 2002, over $10 million has been distributed to 100 communities throughout the region.
To be considered for a TCDI grant, all application requirements must be completed in their entirety and returned to DVRPC by 5:00 p.m. on December 28, 2011. Prior to submitting a completed TCDI application, applicants must attend the informational pre-application meeting on November 30 at 4:00 p.m. at the Camden County Complex, 2311 Egg Harbor Road, Lindenwold, New Jersey. DVRPC staff will provide instructions on the application process, project evaluation, project selection, and contracting process.
Complete application and supplemental information is available at www.dvrpc.org/TCDI.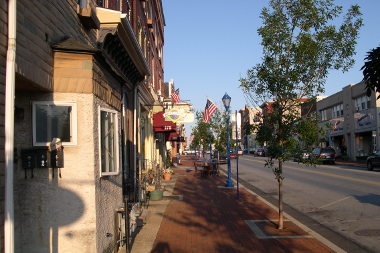 TransitChek Cap Set to Expire in 2012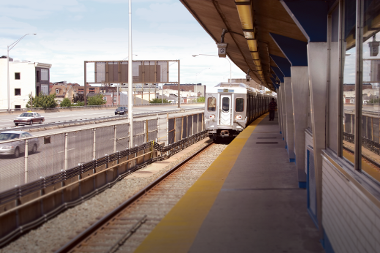 The monthly transit benefit, currently set at $230/month, is set to expire at the end of 2011. This means commuters participating in the program through their employer would pay more for their transit fares, and employers would save less in taxes as well.
DVRPC administers the TransitChek program in the greater Delaware Valley region, and in south central Pennsylvania. In 2009, the transit benefit was increased from $120/month to $230/month, to the same level as the commuter parking benefit; this cap was extended in 2010. It is now in danger of reducing to $125/month.
The $230 cap allowed hundreds of thousands of workers to use a greater share of their pretax income to pay for commuting, saving them up to $1,000 on taxes each year. Employers also realized FICA savings-more than $200 per employee, per year-by offering TransitChek. The $230 cap established equity for those who choose to take public transportation rather than drive to work, encouraging more employees to switch to transit, thus resulting in less congestion, lower energy use, and improved air quality.
For more information about TransitChek, visit www.gettransitchek.org.
Breaking Ground Conference Explores Creative Partnerships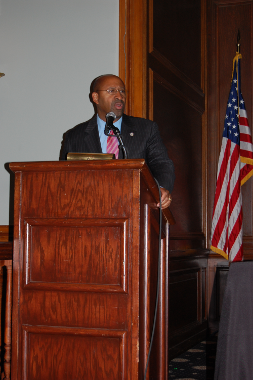 On November 1, over 200 public and private professionals examined some of the creative partnerships in and around Philadelphia that are making a difference in today's tough economic climate. Held at the Union League in Philadelphia, the event attracted municipal officials, community activists, developers, urban designers, and numerous others that are working to enhance the livability of our communities.
Highlights of the day included a panel of federal officials who discussed the Sustainable Communities Partnership; a lunchtime welcome by Philadelphia Mayor Michael Nutter; and an engaging keynote address by William Penn Foundation President, Dr. Jeremy Nowak. Concurrent sessions allowed attendees to learn more about creative partnerships in energy efficiency, transit-oriented development, municipal shared services, historic preservation, and more.
All digital materials presented at the event and conference proceedings will soon be posted on the website, www.dvrpc.org/BreakingGround.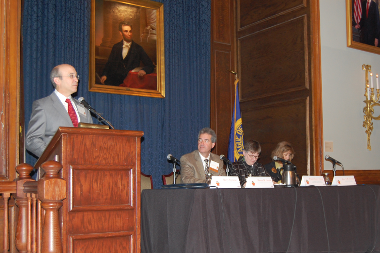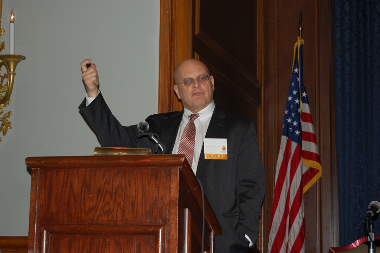 DVRPC Holds Public Events for Citizens, Students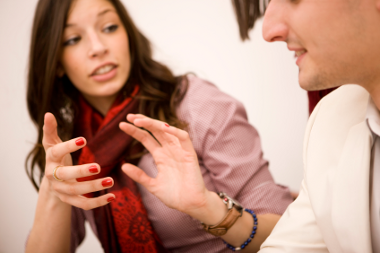 On November 15, DVRPC hosted a listening session at Rowan University to discuss regional transportation safety initiatives. This meeting was part of a series of listening sessions held around the region to inform citizens about DVRPC plans, programs, and public participation activities. To receive future event announcements, please contact Jane Meconi, DVRPC Public Involvement Manager, at 215-592-1800 or public_affairs@dvrpc.org; or visit www.dvrpc.org/GetInvolved.
On November 18, a Regional Student Forum event featured a panel of human resource professionals. They discussed the current job market, interview and resume tips, and answered questions from students. The Forum, which welcomes students from universities and colleges in the region, is the first to bring students from Pennsylvania and New Jersey together to discuss planning issues and innovations on a regional scale. To sign up for the Regional Student Forum mailing list, please contact Jane Meconi at the number above. For continuously updated news of interest to student planners in the region, visit www.regionalstudentforum.blogspot.com.