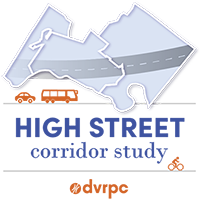 The High Street corridor is the Pottstown Area's primary small business commercial corridor and main street. Multimodal access, efficient traffic circulation, and beautification along this corridor are important to the livability and economic vitality of the Pottstown region.
The High Street Corridor Study will identify multimodal design improvements for High Street between the western boundary of West Pottsgrove Township (Quarry Road) and the eastern boundary of Lower Pottsgrove Township (Rupert Road).
Public Meetings
Please attend one of our two public meetings to learn about the project team's recommendations to improve the High Street Corridor!
Due to current restrictions on public gatherings and indoor meetings, DVRPC is conducting two virtual meetings on Thursday, May 27th. Register here: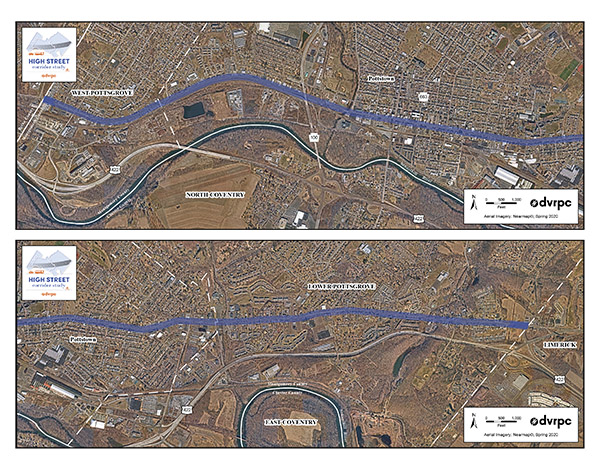 High Street Subcorridors
The High Street Corridor was broken down into five Subcorridors based on elements such as land use and roadway characteristics in order to prioritize issues and develop objectives for context-sensitive design recommendations. These subcorridors are shown below.