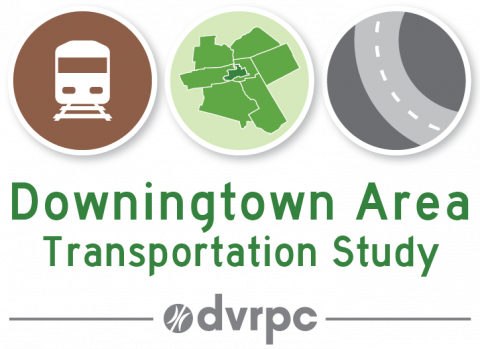 The Borough of Downingtown and its surrounding municipalities have experienced significant growth in recent years along with an increase in traffic congestion. The coming few years promise more change to this area as developments are built. A number of transportation capital projects, including several bridge replacements, are programmed for the coming years, and the Downingtown Train Station will be relocated to improve rail service.
DVRPC is undertaking a two-year study (in fiscal years 2020 and 2021) to evaluate peak hour traffic conditions in existing and projected 2035 conditions to inform decision-makers. The study will identify likely impacts of projected growth and transportation projects, and offer strategies to mitigate negative effects at several representative locations.
Online Public Meeting Recording
On 10/13 and 10/21, DVRPC and Chester County Planning Commission hosted two online public meetings to review Year One: Existing Conditions of the 2-year study. Participants had a chance to ask questions about the study and early findings, and share their preferences for traveling around the area in the future.
View the Recorded Public Meeting
Originally recorded on October 21, 2020 at 7 PM
Questions can be sent to cpalvino@dvrpc.org.
Steering Committee
The project steering committee is composed of members from the following organizations and agencies:
Chester County Planning Commission (CCPC)
Downingtown Borough
East Brandywine Township
Caln Township
West Bradford Township
East Bradford Township
East Caln Township
Uwchlan Township
West Whiteland Township
SEPTA (Southeastern Pennsylvania Transportation Authority)
TMACC (Transportation Management Association of Chester County)
Krapf Bus
PennDOT (Pennsylvania Department of Transportation)