AccessScore is an analysis that assesses the infrastructure and demographic characteristics around transit stations that relate to how supportive of bicycling and walking the area is and how much bicycle and pedestrian activity could be occurring there. The analysis includes Regional Rail, light rail, trolley, and subway stations throughout the Philadelphia region with service provided by SEPTA, NJ TRANSIT, and PATCO.
To create AccessScore, DVRPC gathered and analyzed data on station area characteristics such as land use, demographics, transit density, safety, and non-motorized access. Characteristics within 2 miles of the station are scored on a scale of 1-5 and added together to create an overall AccessScore, meant to show how generally accessible a transit station is by all modes. Together, the scores of these individual characteristics, and a station's total AccessScore, will give transit agencies, trail advocacy groups and municipalities a picture of the station area characteristics that contribute to demand for bicycle and pedestrian facilities. Ultimately, AccessScore may help communities identify and prioritize improvements designed to strengthen pedestrian, cycling, and transit connectivity.
In addition to AccessScore, staff defined and calculated a PedestrianScore and a CycleScore for each station. Analysis definitions can be seen in the map to the right and here.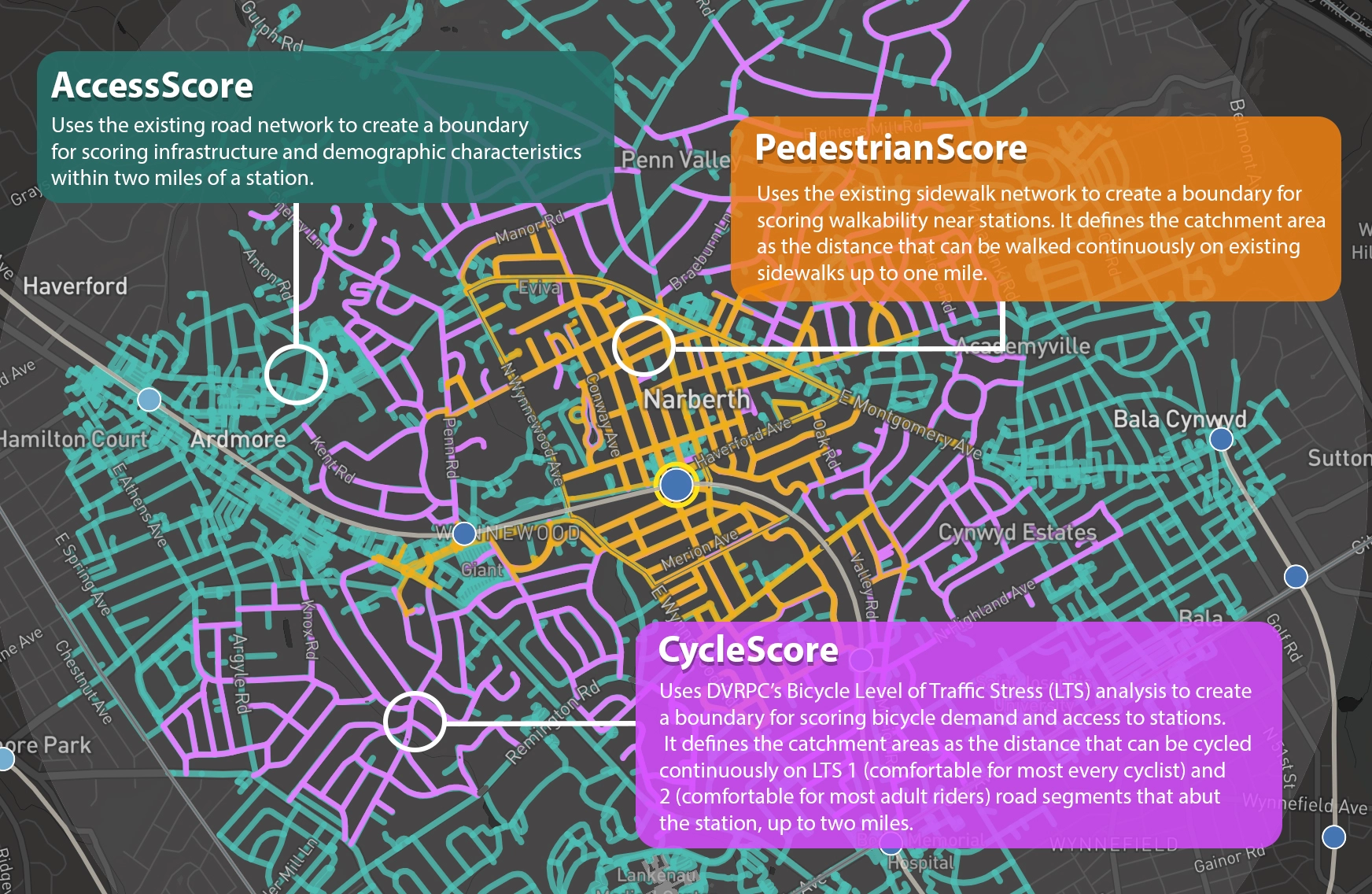 Legend
AccessScore
CycleScore
PedestrianScore
station scoring
AccessScore
CycleScore
PedestrianScore
station scoring
IPD Classifications