Volume 44, Issue 2
DVRPC Board Adopts FY2023 TIP for Pennsylvania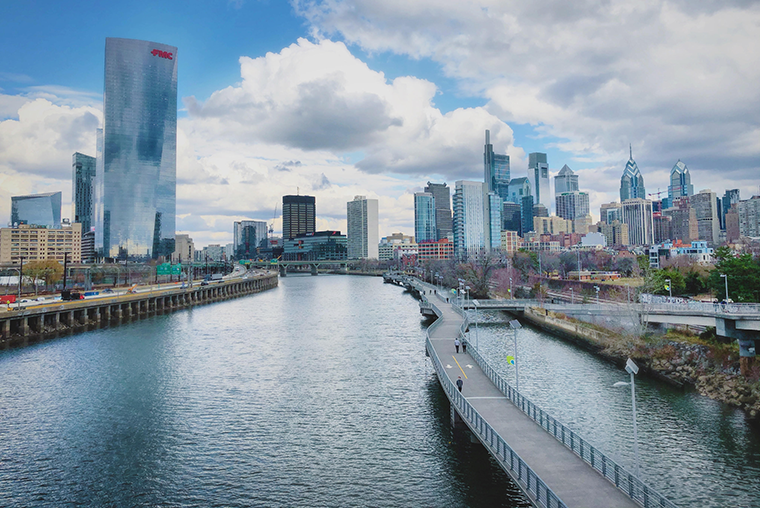 The DVRPC Board voted to adopt the FY2023 Transportation Improvement Program (TIP) for Pennsylvania at its July meeting. The FY2023 TIP for Pennsylvania covers the four years of FY23-FY26, and represents the region's federally funded transportation improvement priorities. It includes 391 highway and transit projects and represents over $7.5 billion of transportation infrastructure investment in the counties of Bucks, Chester, Delaware, Montgomery, and Philadelphia.
Programmed funds include $2.2 billion for projects primarily addressing the non-Interstate Highway System, and over $1.3 billion for projects addressing the Interstate Management Program, resulting in an overall four-year total for the Highway Program of over $3.5 billion. Additionally, there is a Transit Program for SEPTA, PART, and PennDOT's Bureau of Public Transit (BPT) that totals $3.9 billion.
Funding for the DVRPC Regional Highway Program and Transit Program in the FY2023 TIP is the highest in recent memory, primarily due to the passage of the Infrastructure Investment and Jobs Act (IIJA). Twelve new highway funded projects, at an estimated cost of $91.5 million, and 36 new bridge projects, at an estimated cost of $256.3 million, were added. Nearly all of the 12 new highway funded projects focus on safety and mobility improvements, including roundabouts, multi-use trails, and complete streets projects. Federal transit funding has increased by around $100 million per year, thanks to the IIJA.
NOFO for Reconnecting Communities Pilot Program Announced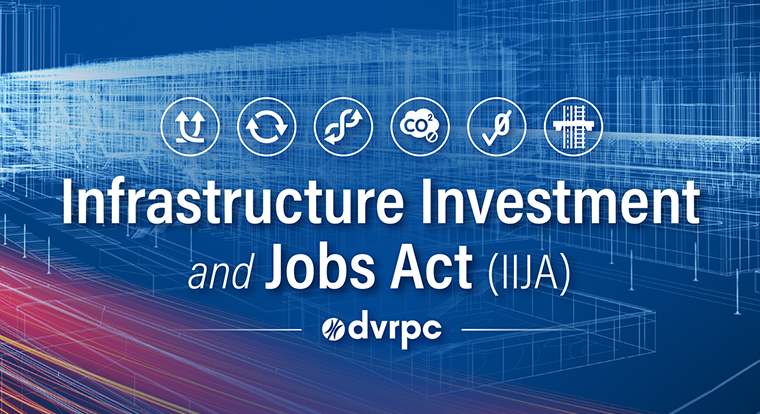 The Infrastructure Investment and Jobs Act (IIJA), also known as the Bipartisan Infrastructure Law (BIL), was signed into law on November 15, 2021. The $1.2 trillion IIJA reauthorizes the nation's surface transportation and drinking water and wastewater legislation, and includes an additional $550 billion in funding for new programs in transportation, energy transmission, resilience, broadband, and others, approximately half of which goes to the U.S. Department of Transportation over the next five years.
On June 30, 2022, the U.S. Department of Transportation announced a Notice of Funding Opportunity (NOFO) for the Reconnecting Communities Pilot (RCP) Program grants. Funds for the Fiscal Year (FY) 2022 RCP Program are to be awarded on a competitive basis for projects that reconnect communities by removing, retrofitting, or mitigating highways or other transportation facilities that create barriers to community connectivity, including for mobility, access, or economic development. If you are interested in applying and were unable to attend US DOT's webinar on July 14, you can view a recording on the RCP Program webinars page.
As new competitive guidelines or additional programs are announced, DVRPC will update the IIJA webpage. Visitors can subscribe to receive occasional emails with these announcements. As IIJA funding will continue over five years, it is never too early to begin thinking about future opportunities. If you have questions about the IIJA, email Sean Greene at sgreene@dvrpc.org, or fill out this Google form. You can also view our frequently asked questions.
Join Us for a Webinar on Environmentally Sustainable Local Economies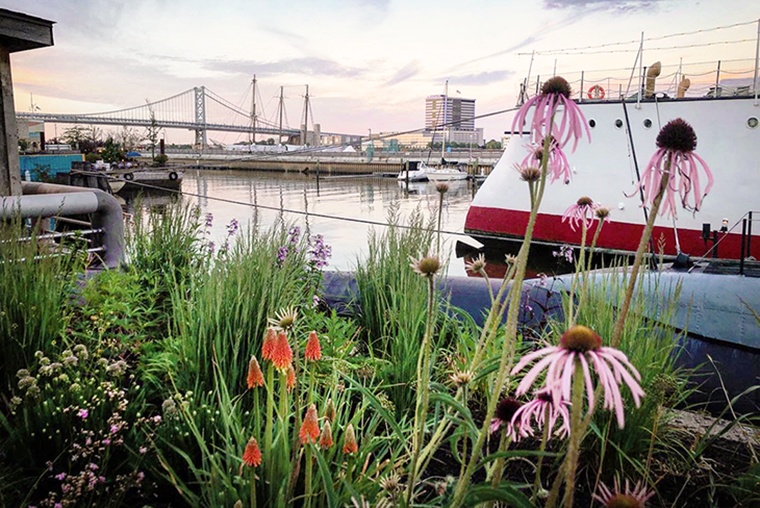 The second session in our three-part Homegrown Economies webinar series is on Friday, August 5. This series provides an in-depth look at ideas captured in DVRPC's Cultivating a Homegrown Economy, which was published earlier this year. Each part in the series focuses on one of the three pillars of sustainability: economic, environmental, and social–all of which are integral to a successful approach to cultivating a homegrown economy.
The August webinar will focus on strategies that can be used to grow environmentally sustainable local economies. Panelists will discuss form-based codes, ecotourism and outdoor recreation, and agritourism and agricultural economies. Register for the webinar.
The final part of the webinar series, on social sustainability, will be held on Friday, September 9. If you were unable to attend the first part of the series on economic sustainability, you can view the recording.
Recent Publications and Products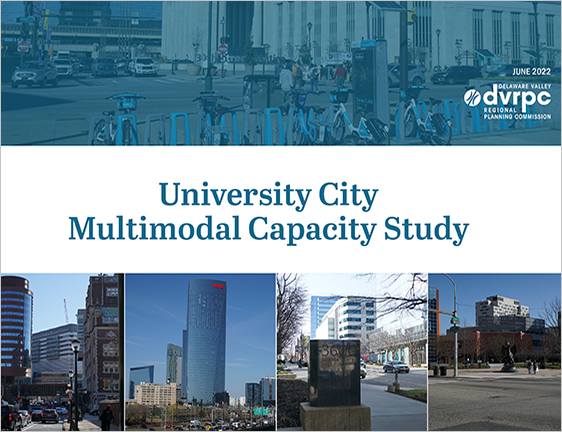 Fiscal Year 2023 Unified Planning Work Program - This document contains all of the planning projects to be undertaken by DVRPC during Fiscal Year 2023, from July 2022 through June 2023, along with related funding sources, as adopted by the DVRPC Board in January 2022.
Planning for Electric Vehicles for Burlington and Camden Counties - This report analyzes the locations of county parks, libraries, and buildings in Burlington and Camden counties compared to existing electric vehicle charging stations (EVSE), registered electric vehicles, projected workplace charging demand, and multifamily residential areas to recommend locations for future investment in EVSE.
University City Multimodal Capacity Study - This report contains the findings of a set of analyses requested by the Philadelphia City Planning Commission (PCPC) to determine the transportation system impacts of multiple development scenarios.
Upcoming Online LTAP Classes in PA and NJ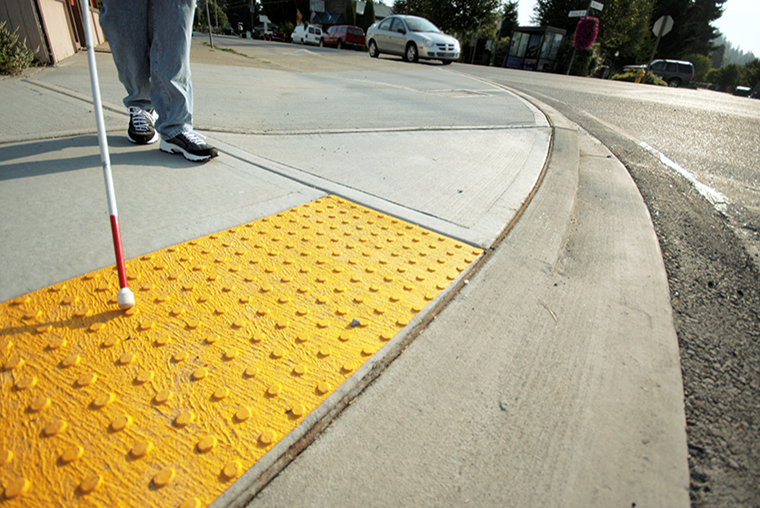 The Local Technical Assistance Program (LTAP) provides technical information and expertise to help municipal governments use transportation funds more effectively, improve road maintenance, and increase roadway safety. Classes are held by Pennsylvania and New Jersey LTAP programs, but are open to any municipality.
Upcoming classes:
Design of ADA Curb Ramps and Pedestrian Routes
Virtual
August 9-10, 2022 (9:00 am - 12:00 pm)
Road Safety Audit
Virtual
August 30, 2022 (8:00 am - 12:00 pm)
Visit Rutgers Center for Advanced Infrastructure and Transportation to see the 2022 schedule of LTAP courses in New Jersey.
Visit PennDOT's LTAP website to view the course descriptions and register. For any questions, contact Linda McNeffer at lmcneffer@dvrpc.org or 215-238-2872.
DVRPC maintains a calendar of events, workshops, and conferences hosted by our partners and related to planning for Greater Philadelphia. Visit our Partner Calendar to learn more.
Get to Know Our 2022 Summer Interns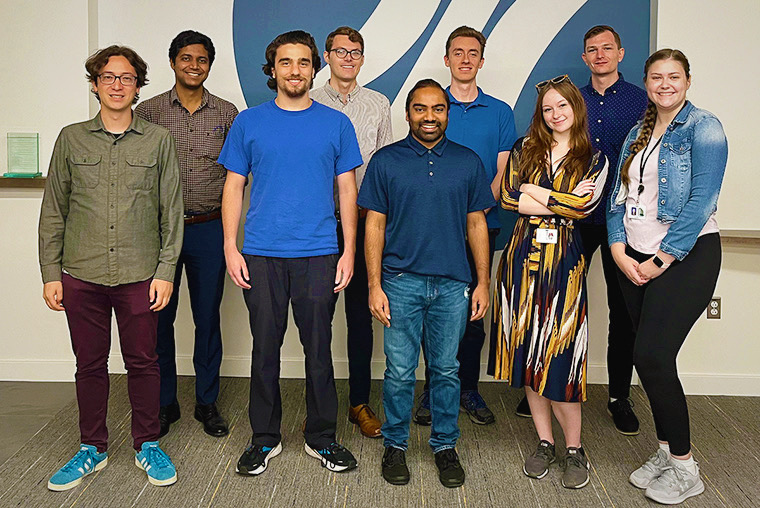 This summer, twelve interns worked alongside DVRPC staff across the Commission's different departments. Our Communications Intern, David Lechtzin, interviewed them about their backgrounds and their experiences at DVRPC. The full interviews will be featured over the next few weeks on our Instagram, so be sure to check those out.
Which school are you currently or were you most recently enrolled in?
Daniel Gilkeson, Community and Economic Development Intern: I am entering my second year of Rutgers Master's of City and Regional Planning Program specializing in Housing and Community Development.
Jonas Bruggemann, Transportation Planning Intern: I am entering my second year of my Master's in City and Regional Planning at Temple University.
Jeffrey Young, Planning Intern: The Bloustein School at Rutgers University/MCRP - I'm halfway through the master's degree.
Kaylen Phillips, Safety Planning Intern: I graduated with my BA in Geography and Urban Studies at Temple University, and I'm currently enrolled in Temple's MS in City and Regional Planning program.
Lillian Drake, Equity Policy Intern: Geography and Urban Studies and GIS at Temple University.
Morgan Griffiths, Planning Intern: I'm currently a student in the Master of City Planning program at the University of Pennsylvania, with a concentration in Housing, Community, and Economic Development.
Promit Chatterjee, Transportation Planning Intern: I'm currently a second year Master of City Planning Candidate at the University of Pennsylvania's Weitzman School of Design.
Paul Flanagan, Planning Intern: I will be entering my second year at the Rutgers Bloustein School's MCRP program, pursuing a concentration in transportation.
Russell Livolsi, Transportation Planning Intern: I'm currently a senior Community Development major at Temple University's Tyler School of Art and Architecture in the 4+1 Accelerated Master's Program in City & Regional Planning. I'm also working toward an undergraduate certificate in GIS.
Sophie Lalande, Planning Intern: I recently graduated from Temple's College of Liberal Arts with my Bachelor's degree in Environmental Studies. I am attending Oregon State University in the fall to start my MS in Geography.
Samuel Lin, Accounting Intern: Temple University, Finance Major.
David Lechtzin, Communications Intern: I am currently at Temple University Klein School of Communication, where I am majoring in public relations.
Why did you apply for an internship at DVRPC?
Promit: In school, our work in both research and in curriculum uses DVRPC data products very frequently. I was interested in being a part of an organization whose work supports that of so many budding (and practicing) planners.
Paul: I wanted to gain more practical experience in the area of urban and transportation planning, and heard a lot of impressive things about DVRPC and the work that it does. The experience has certainly surpassed my expectations thus far!
Samuel: More opportunities to have hands-on experience to learn and work with tasks that other organizations may not provide.
What has been your favorite project or experience as a DVRPC intern?
Daniel: My favorite experience was internally presenting the research I completed as an intern over the Spring Semester on the topic of Dark Stores and Ghost Kitchens. It was satisfying as the culmination of the work I did and was also encouraging that the folks who attended seemed eager to discuss the topic and apply their own knowledge to the discussion.
Jonas: I am in the process of working on a proposal for the Overbrook Regional Rail Station that is due to receive a lot of exciting changes.
Kaylen: Our March Regional Safety Task Force (RSTF) meeting on Designing for Disability is still one of my favorites since I got to bring on guest speakers for a topic near and dear to my heart, but a more recent experience I've enjoyed is community outreach for our Cecil B. Moore Road Safety Audit.
What's your dream job and why?
Morgan: I think I would like to someday work along the intersection of planning and food justice or planning and housing justice.
Lillian: My dream job would be working with a museum, such as The Franklin Institute, to produce interactive mapping exhibits that would show people the power that maps have to communicate data–as well as manipulate it. Learning how patterns present themselves differently based on how they are mapped has improved my ability to interpret visual information critically, and I want others to have that same opportunity.
Russell: Something in transportation planning–I have been steered in that direction ever since I started doing internships in planning. Last year at the Montgomery County Planning Commission, I did a little work with transportation planning, which likely helped me land the Mobility Analysis and Design internship here. I really enjoy what I do and am fortunate that I got this opportunity. So thank you to whoever steered me in this direction.
David: My dream job is to be a talk show host or correspondent. If that is not attainable, however, I can settle for working in the entertainment industry in some capacity.
What's your favorite place in the Greater Philadelphia region?
Jeffrey: Probably the Pine Barrens. I also love the Clark Park Saturday Farmers Market on a beautiful day when the vendors are out in force, kids are LARPing, friends are picnicking, and the older generation is playing chess or pétanque.
Lillian: Chester County during Autumn for all the beautiful scenery.
Morgan: My favorite place in the region has to be either Wissahickon Valley Park or Morris Arboretum in Northwest Philly–both are such beautiful green spaces that I could explore for hours! I'm also quite fond of the biopond on Penn's campus, which is always very tranquil.
Russell: Lansdale, Montgomery County, Pennsylvania. I was born there, I grew up there hearing train horns at all hours of the day and getting stuck at the too-many-to-count railroad crossings, and if circumstances allow, I will continue to live there for a long time.
What do you like to do for fun?
Daniel: Anything active! Just took up tennis this summer and I've been having a blast. Also working on learning to surf but I have a shoulder injury that makes it difficult.
Jeffrey: Mushroom hunting and homebrewing were both great discoveries earlier in the pandemic. Best creations so far: a decent witbier and a surprisingly good foraged chanterelle frozen dessert.
Promit: Of late, I've been playing chess (trying to get better at it). I play the guitar, and like to watch comedy movies occasionally.
Paul: I've always enjoyed getting outside - in particular through hiking and cycling. I'm also into urban exploration and photography.
Sophie: I love finding new restaurants in the city! There are so many places to eat, and I love finding new food scenes that I can enjoy. I also enjoy cooking for my roommate and friends.
What advice would you give to future DVRPC interns?
Jonas: Never be afraid to ask for help and advice. While interns do a lot of work and are required to know at least some things, the internship is overall still a learning experience. Luckily, interns are surrounded by knowledgeable staff that are always willing to help out and answer your questions.
Jeffrey: Don't be afraid to have lunch with senior staff! It's a great way to get a better sense of whether you've found your tribe.
Kaylen: Explore outside your department. There's so much going on and so much to learn from, so it's easy to get overwhelmed - maybe start with some events/webinars/meetings that are on your supervisor's or peers' calendars.
If you're interested in becoming an intern at DVRPC, our fall internship opportunities will be posted soon at www.dvrpc.org/humanresources.