DVRPC News: November 2020
Volume 42, Issue 5 | November 2020
DVRPC to Host A Conversation with Richard Rothstein, Author of The Color of Law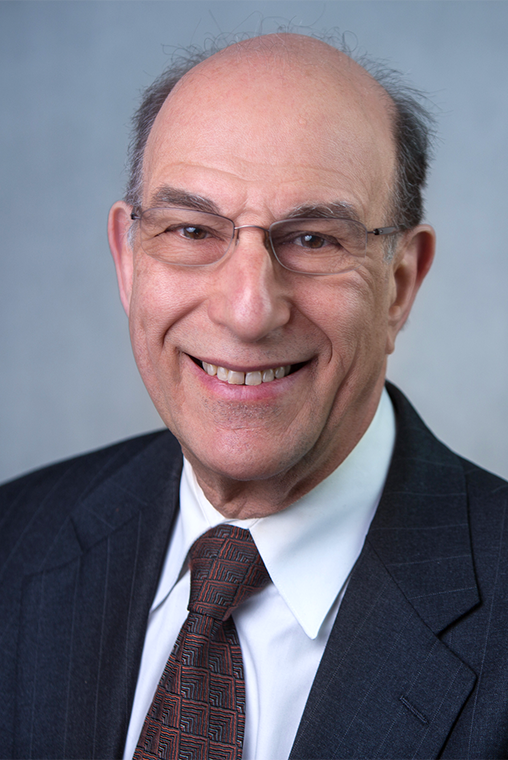 As part of its annual Board Retreat on December 9th, DVRPC is pleased to host a public presentation with Richard Rothstein, author of The Color of Law: A Forgotten History of How Our Government Segregated America.
Mr. Rothstein argues with precision and insight how segregation in America—the incessant kind that continues today—is the byproduct of explicit government policies over time at the local, state, and federal level. We are hobbled by the notion that our segregation is "de facto," arising from private discrimination, personal choices, and the unintended consequences of economic forces, rather than by explicit government actions. Mr. Rothstein argues that once we understand that our racial landscape has been created and maintained by governmental law and policy, only then can we design remedies. Please join DVRPC at this free event to learn more from The Color of Law, and hear from Mr. Rothstein about the history of racial segregation in the United States and Greater Philadelphia.
Register for, "Why are our communities so segregated? A Conversation with Richard Rothstein".
Share Your Input on the Ben Franklin Bridge Entrance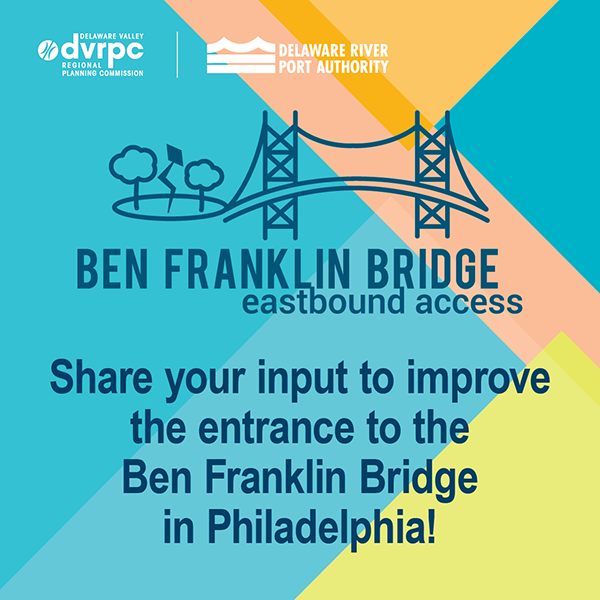 DVRPC is studying potential multimodal improvements to the eastbound entrance to the Ben Franklin Bridge in Philadelphia and wants to hear from you.
The area is surrounded by attractions and amenities for pedestrians, bicyclists, and transit riders. However, heavy traffic and a roadway design that is primarily vehicle-oriented continue to pose a barrier to bridge access for other modes of transportation. This study will explore alternatives for roadway reconfiguration, as well as other streetscape improvements to provide improved connections between the pedestrian bridge path and nearby amenities, and increase safety for all users.
Do you walk, bike, drive, or use transit near the Ben Franklin Bridge in Philadelphia? Do you use the pedestrian bridge, Franklin Square Park, or other nearby amenities? DVRPC wants to know what challenges you face when traveling by taking a new survey as part of the study.
Learn more and take the survey.
APA-PA Awards DVRPC for its PennDOT Connects Bike-Friendly Resurfacing Project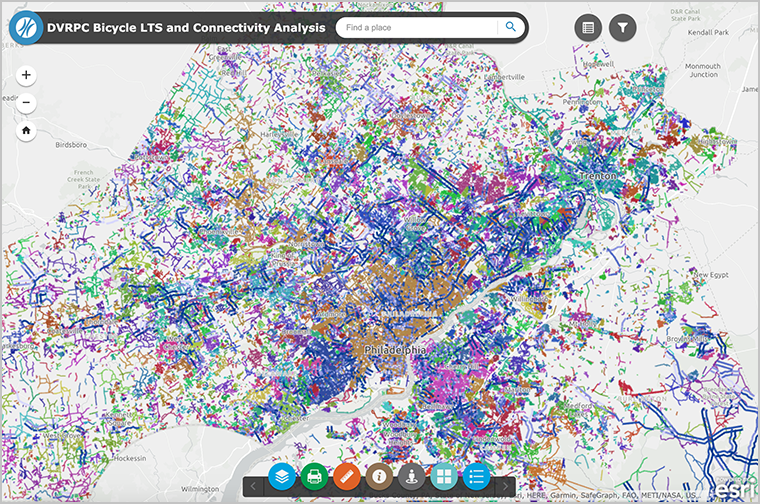 The Pennsylvania Chapter of the American Planning Association (APA-PA) awarded DVRPC with its 2020 Award for Projects, Programs and Practices for the PennDOT Connects Bike-Friendly Resurfacing Program.
DVRPC's program is a collaborative effort to identify roads for potential investment in bike-friendly improvements, such as bike lanes, striped shoulders, or sharrows, that are already scheduled for resurfacing. This initiative combines different organizations' planning efforts. DVRPC has leveraged PennDOT Connects, a program started at the State DOT-level that includes municipalities earlier in state-sponsored transportation projects, and a five-year resurfacing plan administered at the district-level. DVRPC's Bike Level of Traffic Stress data analysis is used to prioritize road segments. The four southeastern Pennsylvania suburban counties are able to implement their bike plans. The Bicycle Coalition of Greater Philadelphia helps make the case for new bike facilities to local decision makers.
DVRPC analyzes the priority of road segments for bike facilities and the Level of Traffic Stress for bicycles, then conducts feasibility screenings in-house and with PennDOT. DVRPC and county planning staff coordinate extensively with municipal officials to facilitate an official letter of request to PennDOT, who then designs and incorporates the bike facility improvements as part of regularly scheduled resurfacing projects. After only a year and a half, the effort has proven to be a practical, effective, and low-cost use of the planning process, resulting in six improved bike facilities over 10 miles of road resurfacing. Another nine facilities are in the pipeline.
Updated Equity Through Access Plan Now Available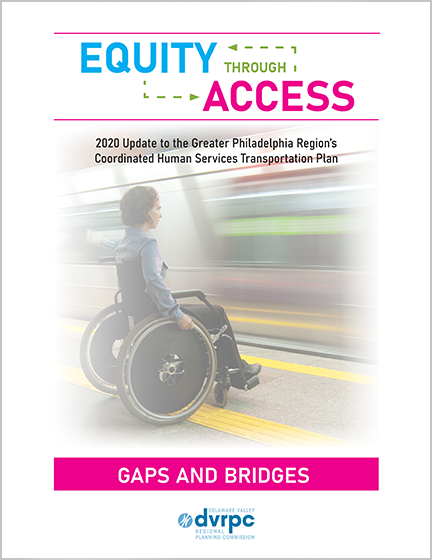 DVRPC's Board recently accepted the Equity Through Access (ETA) plan, which identifies regional priorities for improving transportation access for older adults, persons with disabilities, and low-income populations.
To create these priorities, DVRPC staff held workshops with groups of vulnerable transportation riders and human services transportation providers to hear about their experiences, concerns, and essential needs. These conversations combined with DVRPC regional data and best practice research helped prioritize strategies for increasing transportation access. This plan is used by the counties in the DVRPC region, NJDOT, and PennDOT to allocate funding for coordinated human services transportation planning.
The ETA Gaps & Bridges document is now available online along with the ETA Map Toolkit, which is an interactive mapping tool that demonstrates the disparities in transportation access in our region and possible priority areas for improvement.
Focus Groups for Bike Route Text Messaging Service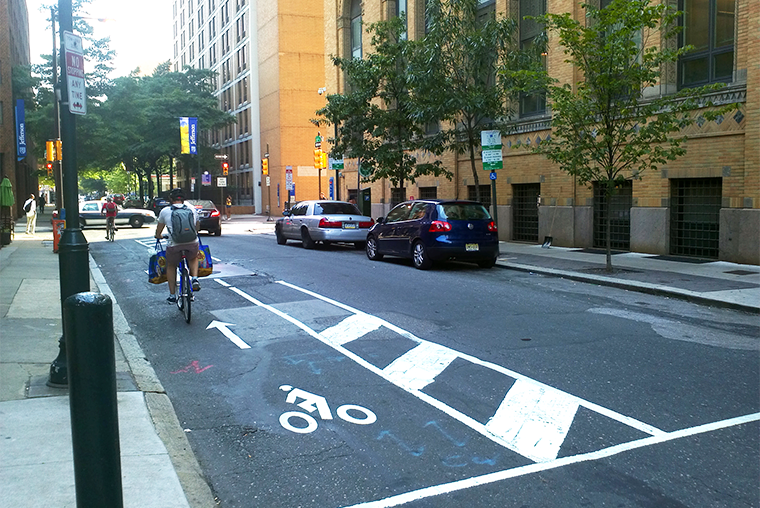 Photo by Cassidy Boulan, DVRPC
DVRPC is always looking for ways to make our work more accessible and useful. To that end, DVRPC is partnering with a web company, AG Strategic Design, to use our regional
Bicycle Level of Traffic Stress (LTS)
analysis to help people find better routes to bike. An experienced cyclist might find a better route to commute to work, while a less experienced cyclist, interested in biking more often, might find a route using neighborhood roads to get to a nearby grocery store. This new tool is accessed through a user's phone by utilizing Short Message Service (SMS) text messaging.
DVRPC plans to launch a promotion campaign about the Bike Route Service next spring. To help inform that campaign, we are looking for individuals interested in participating in focus groups right now. If you or someone you know is interested in participating, please fill out an interest form. People of all levels of experience and enthusiasm are encouraged!
Learn more about this exciting opportunity.
DVRPC Supporting National Traffic Incident Response Awareness Week
View the animated graphic
November 9-15, 2020 is
National Traffic Incident Response Awareness Week
. Every day, responders risk life and limb to help drivers out on the road, and each year, hundreds of these men and women are struck, and many are killed, by negligent, distracted, and impatient drivers. Please join us this week in raising awareness concerning the dangers these individuals face every time they stop to help our fellow travelers.
All of us can help save lives by moving over a lane when possible, or slowing down when not. In addition to being the right thing to do, moving over is also the law. Pennsylvania and New Jersey both have Move Over Laws, which require motorists to Move Over or slow down to provide a buffer for the mothers and fathers, sons and daughters who work to keep our roadways safe. Please, for your safety and the safety of all others on the road, Move Over when you see flashing lights.
Follow and share @DVRPC's posts on social media throughout the week to raise awareness. Learn about Traffic Incident Management in the DVRPC region.
New DVRPC Products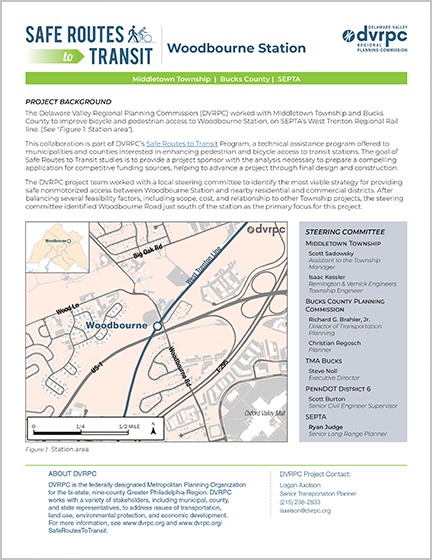 Safe Routes to Transit: Woodbourne
This report shares the collaborative efforts between DVRPC, Middletown Township, and Bucks County to improve bicycle and pedestrian access to Woodbourne Station on SEPTA's West Trenton Regional Rail line. It was created in part with DVRPC's Safe Routes to Transit Program. The report provides an analysis of the station's current design and reviews opportunities for future funding in addition to better pedestrian, bicycle, and ADA access.
Congestion Mitigation and Air Quality Mid-Performance Period Progress Report (2018–2019)
This report, delivered to the FHWA (Federal Highway Administration), is the baseline for the 2018-2019 period and discusses on-road mobile emissions performance measures for the New York-Newark and Philadelphia urbanized area. It also technically and visually breaks down performance and targets for the past two (and upcoming four) years as well as ways to achieve these goals in each urban area.
Upcoming LTAP Classes in PA and NJ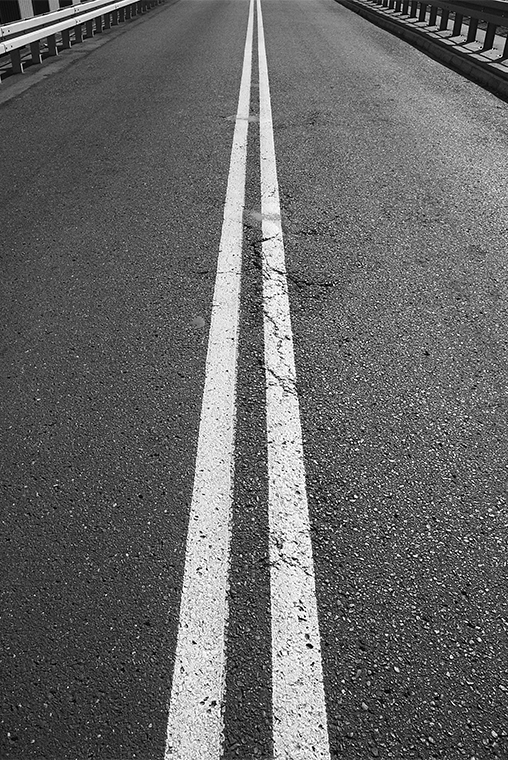 The Local Technical Assistance Program (LTAP) provides technical information and expertise to help municipal governments use transportation funds more effectively, improve road maintenance, and increase roadway safety.
These are some upcoming classes in Pennsylvania and New Jersey:
Traffic Calming
November 12, 2020 (1:00 PM – 3:00 PM)
Principles of Paving (Webinar)
November 16-17, 2020 (8:30 AM – 12:00 PM)
Visit Rutgers Center for Advanced Infrastructure and Transportation to see the 2020 schedule of LTAP courses in New Jersey.
Visit PennDOT's LTAP website to view the course descriptions and register. For any questions, contact Linda McNeffer at lmcneffer@dvrpc.org or 215-238-2872.