DVRPC News: June 2019
Volume 40, Issue 11 | June 2019
DVRPC Approves $3.7 million for Bicycle and Pedestrian Projects in NJ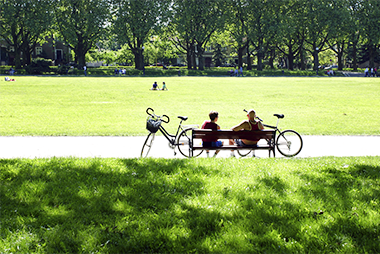 The DVRPC Board has approved $3.7 million toward six projects in New Jersey through the Transportation Set-Aside Program (also known as TA Set-Aside). The program distributes federal transportation funds for community-based, "non-traditional" projects that strengthen the cultural and environmental aspects of New Jersey's transportation system.
They include:
River Birch Trail in Camden City, Camden County ($680,000)
Atlantic Avenue Trail in Camden County ($1,220,000)
Phase 5 Bikeway and Streetscape Improvements along Lakeview Drive from Kresson Road to Silver Lake in Gibbsboro Borough, Camden County ($408,000)
Lakeland Road Connector Trail in Gloucester Township, Camden County ($540,000)
Fifth Street Rail to Trail in Florence Township, Burlington County ($562,000)
Temple Boulevard Enhancements in Palmyra Borough, Burlington County ($343,000)
Visit the DVRPC TA Set-Aside website to learn more about the projects.
Safe Routes to School Projects Announced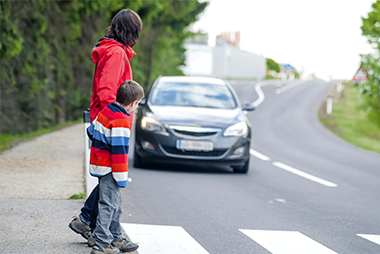 Four New Jersey communities will receive nearly $1.9 million in federal funding through the Safe Routes to School program. Administered by the New Jersey Department of Transportation, the program supports projects that enable and encourage students to walk or bicycle to school. Projects must be located within a two-mile radius of a primary or middle school.
The DVRPC Board approved the following projects at its May meeting:
Hamilton Township ($342,000)
Voorhees Township ($370,000)
Princeton ($1,000,000)
National Park Borough ($156,000)
To learn more, visit the Safe Routes to School webpage.
Three Trail Projects Receive $574,000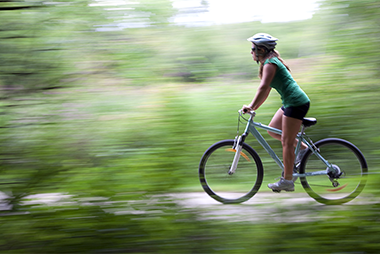 Three trail projects in the region are moving forward, thanks to $574,000 from the Regional Trails Program. The projects will help connect existing trails, and close gaps in the Circuit Trail network. They are:
Construction of the Chester Creek Trail Levee Walk, City of Chester, Delaware County ($249,700)
Design and engineering for repurposing bridge over US 130 and adjoining trail, Pennsauken Township, Camden County ($175,000)
Design of the D&R Canal Gap, Trenton Wellness Loop to Union Street, City of Trenton, Mercer County ($150,000)
The Regional Trails Program is funded by the William Penn Foundation, and administered by DVRPC. To learn more, see the program webpage.
New Grants Help TMAs Promote Alternate Commutes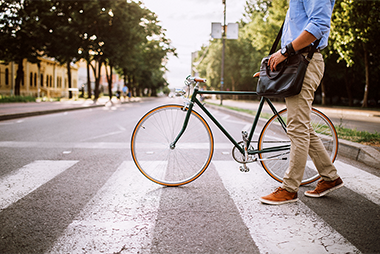 In continued support of Southeast Pennsylvania's Transportation Management Associations (TMAs), DVRPC has selected three projects for funding through a new Competitive Grant Program (CGP). The CGP complements existing TMA efforts by funding activities that educate businesses and commuters about the benefits of implementing Transportation Demand Management (TDM) strategies. Successful implementation of these projects can reduce traffic congestion and improve air quality. In May, the DVRPC Board approved $198,100 for the following TMA projects:
Delaware County TMA ($70,200 total) will expand its social media outreach to target Millennials living and working in Delaware County. The outreach will increase awareness of TDM options and encourage alternate commutes to an audience already more likely to use these options.
GVFTMA ($102,900 total) will educate employers, municipalities, and commuters about TDM options to reduce congestion along Route 422 in Montgomery County. GVF will create corridor-specific, coordinated educational resources for these audiences, through meetings, email blasts, social media, and other resources.
PTMA ($25,000 total) will work with employers whose sites are accessible to bike trails or bike-friendly roads, to evaluate current amenities and recommend improvements to encourage more employees to bike to work. The project will include riding instruction and safety workshops, and will award bike "fix-it" stations to top-performing companies.
To learn more about TDM efforts and commuting options, see the Mobility Alternatives Program.
DVRPC Staff Honored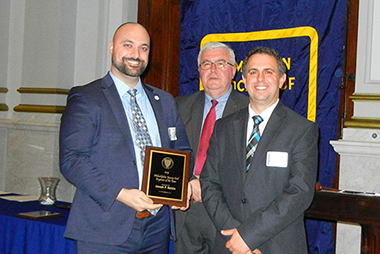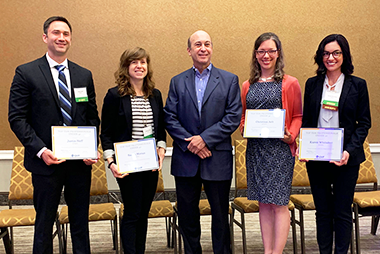 Five staff members were honored for their leadership and service in the past month. Joe Natale, Senior Project Implementation Engineer, was named Philadelphia Young Civil Engineer of the Year, by the Philadelphia Section of the American Society of Civil Engineers (ASCE). At DVRPC, Joe manages federal funds for non-traditional, multi-modal programs like the Safe Routes to School and Safe Routes to Transit programs. Joe was also selected for this award for his service to the Philadelphia Section of ASCE as a Director, Assistant Treasurer, and webmaster.
Additionally, four DVRPC employees were named Top TDM Professionals Under 40 by GVFTMA. Christina Arlt, Manager, Community Revitalization; Sarah Moran, Senior Transportation Planner, Justin Neff, Transportation Planner; and Karen Whitaker, Transportation Planner are among the 24 ambitious leaders GVF recognized this year as making a positive impact on the transportation industry. They improve the region by implementing transportation demand management (TDM) programs and strategies through their various projects and activities at DVRPC.
Final Chance to Show Us Your #greencommute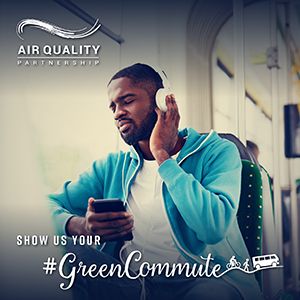 This ozone season, it's important to rethink your commute's impact on local air quality as Greater Philadelphia does not meet the federal air standards for ground-level ozone. From now until June 20, enter the Air Quality Partnership's photo contest by uploading a photo of your #greencommute (ie. walking, bicycling, taking transit, carpooling) to Instagram, Facebook, or Twitter. Anyone from the nine-county DVRPC region who uploads a photo with the hashtag #greencommute will be entered into a random drawing for one of four $50 Dunkin Donuts gift cards.
To look at the #greencommute contest entries or to review the full contest rules, please visit www.airqualitypartnership.org/GreenCommute.
Upcoming LTAP Classes in PA and NJ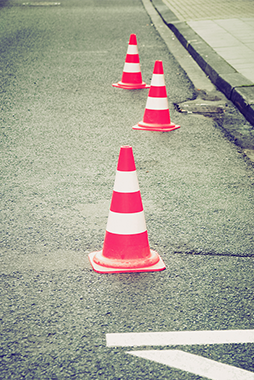 The Local Technical Assistance Program (LTAP) provides technical information and expertise to help municipal governments use transportation funds more effectively, improve road maintenance, and increase roadway safety.
Upcoming PennDOT classes in Pennsylvania include:
Pavement Markings: Applications and Maintenance
Thorndale, PA
July 18, 2019 (8:00 AM – 12:00 PM)
Visit PennDOT's LTAP website to view the course descriptions and register. For any questions, contact Linda McNeffer at lmcneffer@dvrpc.org or 215-238-2872.
There are two upcoming New Jersey LTAP courses:
Compliance to the Americans with Disabilities Act (ADA) in the Public Right-of-Way
Runnemede, NJ
June 7, 2019 (8:30 AM – 12:30 PM)
NJLTAP – Grant Management for Federal-aid Projects
Piscataway, NJ
June 25, 2019 (8:30 AM – 12:30 PM)
Visit Rutgers' CAIT website for a list of all New Jersey workshops and to register.