DVRPC News: December 2020
Volume 42, Issue 6 | December 2020
Work Program Public Comment Period Begins December 9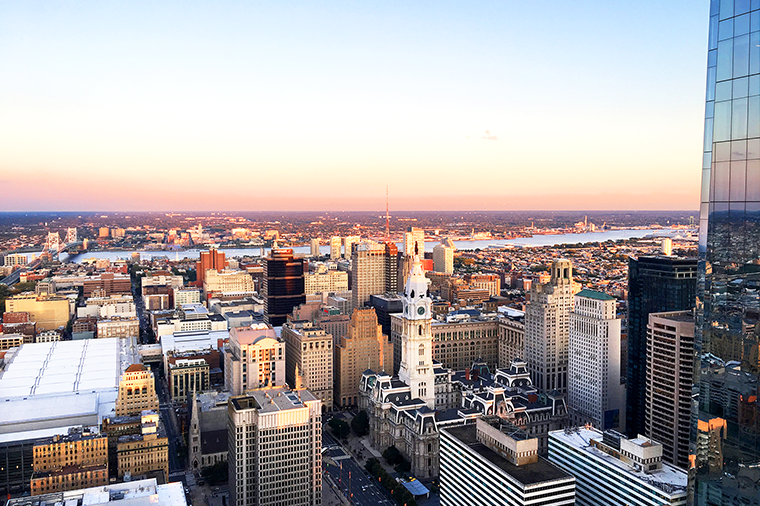 Photo by Derek Lombardi, DVRPC
DVRPC will hold a 30+ day public comment period starting at 5 PM on December 9, 2020 and closing at 5 PM on January 11, 2021 for the Draft Fiscal Year (FY) 2022 Unified Planning Work Program. This document outlines all of the federally funded planning projects for the nine-county region from July 1, 2021 to June 30, 2022. The Work Program is developed annually by the DVRPC Board with its planning partners to reflect the region's short-range planning needs.
The public notice, with information about submitting a comment, will be posted on DVRPC's website on December 9. To see what we're currently working on, and to view the Draft Work Program beginning December 9, visit www.dvrpc.org/WorkProgram. Hardcopies of the document are available upon request by emailing public_affairs@dvrpc.org. It can be translated into an alternative format or language, if requested.
Understanding the Digital Divide in Greater Philadelphia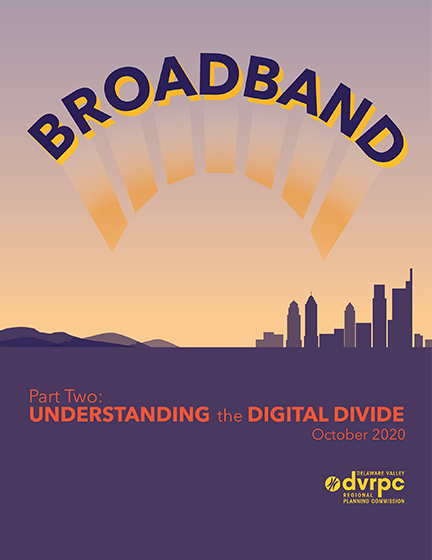 DVRPC conducted research and analysis on the state of broadband deployment in order to better understand the socioeconomic impacts of the region's digital divide. Research was conducted both prior to, and during, the pandemic, and the report includes strategies and recommendations for how to bridge the digital divide. The first part of this series, "Discussing the Technology," focused on explaining how broadband works and its active coverage areas within the region. The most recent release, "Understanding the Digital Divide," examines the region's digital divide in depth, while discussing how COVID-19 has further exacerbated the academic, economic, medical, and social inequities related to it.
As the second publication in the three-part series, Understanding the Digital Divide also outlines the importance of broadband technology by sector and provides a detailed overview of how the digital divide impacts disadvantaged populations throughout the Greater Philadelphia region, from rural areas to underserved urban neighborhoods.
Stay tuned for the third part, Bridging the Digital Divide, which answers the question: What strategies can be implemented within Greater Philadelphia to help bridge the digital divide so that the inequities that existed before, and that were highlighted during the pandemic do not persist into the recovery period and beyond?
DVRPC Promotes Solar Energy in Greater Philadelphia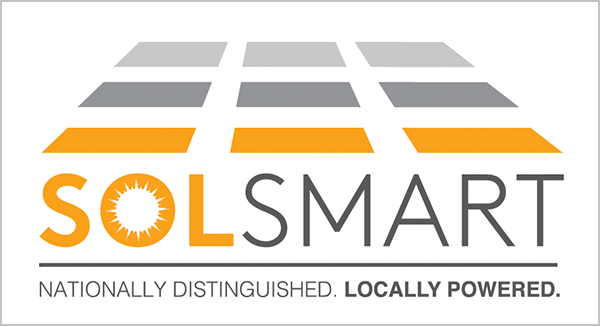 DVRPC was awarded a bronze designation from the national SolSmart program for supporting best practices for solar market development and solar soft cost reductions throughout the region. These best practices helped municipalities and counties in Greater Philadelphia make changes to their local processes that will help reduce the time and money it takes to install a solar energy system. DVRPC served as a SolSmart advisor to help designate 17 local governments, including two counties and fifteen municipalities, in Greater Philadelphia. In addition, DVRPC provides resources on zoning, permitting, and inspection; and is engaged in state and local utility conversations around solar energy.
Visit www.dvrpc.org/Solar for resources and best practices to support solar PV development in your community.
Join the Public Participation Task Force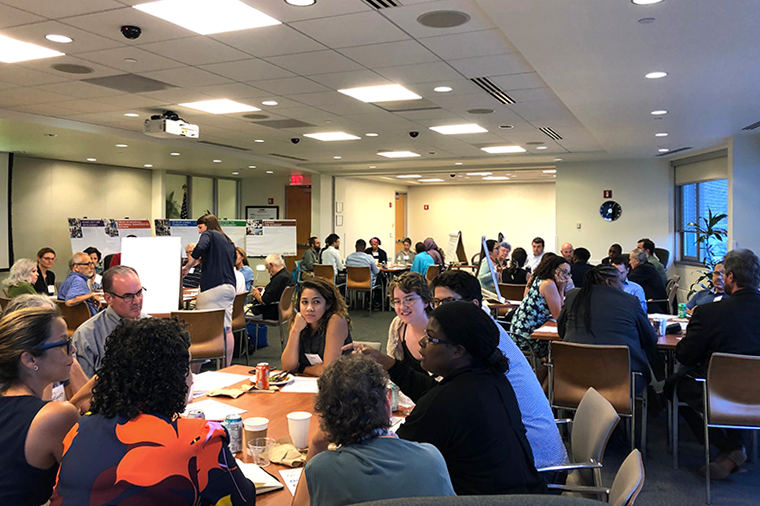 Want to engage in the regional planning and decision-making process, or do you know someone who does? Consider joining DVRPC's Public Participation Task Force (PPTF)!
The mission of DVRPC's PPTF is to provide access to the transportation planning process, host a welcoming forum to discuss and learn about timely issues, and assist the Commission in implementing public outreach strategies. Learn more about the PPTF here.
Applications for the 2021 cohort will close December 27th, 2020. The application is available online; hard copies can be made available upon request. If you have any questions, please contact Shoshana Akins, Senior Public Participation Planner, at 215-238-2817 or sakins@dvrpc.org.
Curious but want to know more before applying? Attend the next PPTF online meeting on the evening of December 17th. Come network with current members and learn more about how the PPTF works. To RSVP, check the DVRPC Events calendar or email public_affairs@dvrpc.org.
Safer Commuting During (and After) COVID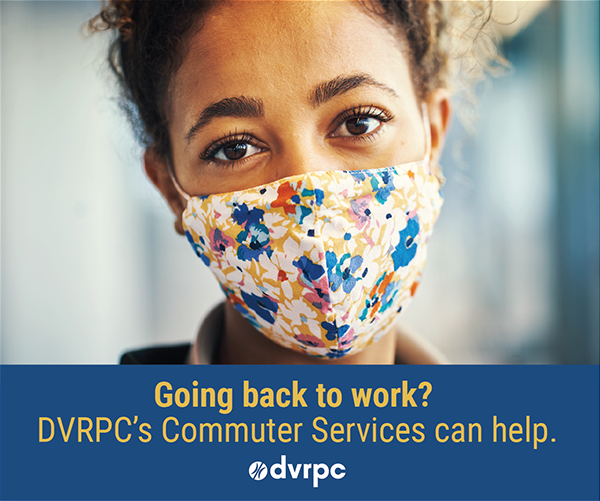 DVRPC launched an awareness campaign this fall for services offered through the Office of Marketing and Commuter Services. The program, called Assisting Commuters (After) COVID, highlights three of the traditional Transportation Demand Management (TDM) options that are easiest and most convenient to implement as commuters slowly begin to return to worksites: Bicycling, Teleworking, and Transit.
The bicycle component coincided with Bike to Work month and week in September. DVRPC sponsored a "Tour de Health" promotion with radio station WOGL, which included a bike giveaway. In October, DVRPC offered a telework seminar for TDM partners who are assisting employers with refining telework programs and making them permanent. Online ads in November helped alleviate riders' concerns about using transit by promoting the measures transit agencies are taking to ensure sanitary conditions and maintain lower occupancy rates in vehicles.
Once all components are complete, staff will evaluate the most effective messages and platforms to inform future efforts. For more information, go to www.dvrpc.org/MobilityAlternatives or contact Stacy Bartels at sbartels@dvrpc.org.
A Conversation with Author Richard Rothstein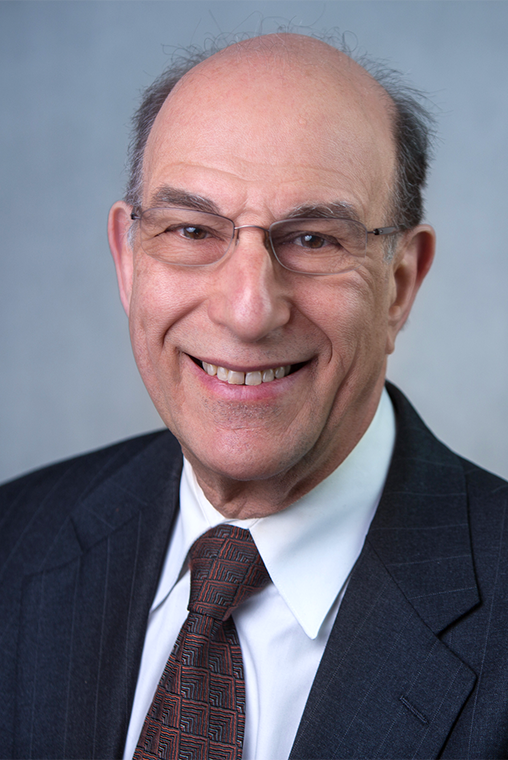 As part of its annual Board Retreat on December 9th, DVRPC is pleased to host a public presentation with Richard Rothstein, author of The Color of Law: A Forgotten History of How Our Government Segregated America.
Mr. Rothstein argues with precision and insight how segregation in America—the incessant kind that continues today—is the byproduct of explicit government policies over time at the local, state, and federal level. We are hobbled by the notion that our segregation is "de facto," arising from private discrimination, personal choices, and the unintended consequences of economic forces, rather than by explicit government actions. Mr. Rothstein argues that once we understand that our racial landscape has been created and maintained by governmental law and policy, only then can we design remedies.
Register for "Why are our communities so segregated? A Conversation with Richard Rothstein".
Share Your Input on the Ben Franklin Bridge Entrance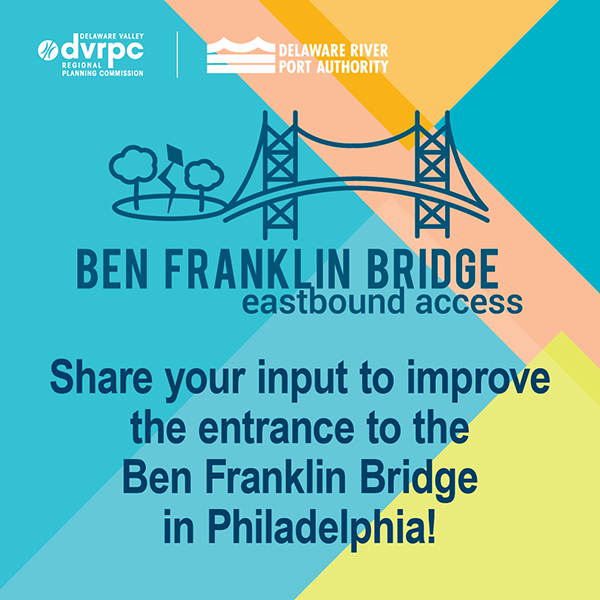 DVRPC is studying potential multimodal improvements to the eastbound entrance to the Ben Franklin Bridge in Philadelphia and wants to hear from you.
The area is surrounded by attractions and amenities for pedestrians, bicyclists, and transit riders. However, heavy traffic and a roadway design that is primarily vehicle-oriented continue to post a barrier to bridge access for other modes of transportation. This study will explore alternatives for roadway reconfiguration, as well as other streetscape improvements to provide improved connections between the pedestrian bridge path and nearby amenities, and increase safety for all users.
Do you walk, bike, drive, or use transit near the Ben Franklin Bridge in Philadelphia? Do you use the pedestrian bridge, Franklin Square Park, or other nearby amenities? DVRPC wants to know what challenges you face when traveling by taking a survey as part of the study.
Learn more and take the survey.
Upcoming Online LTAP Classes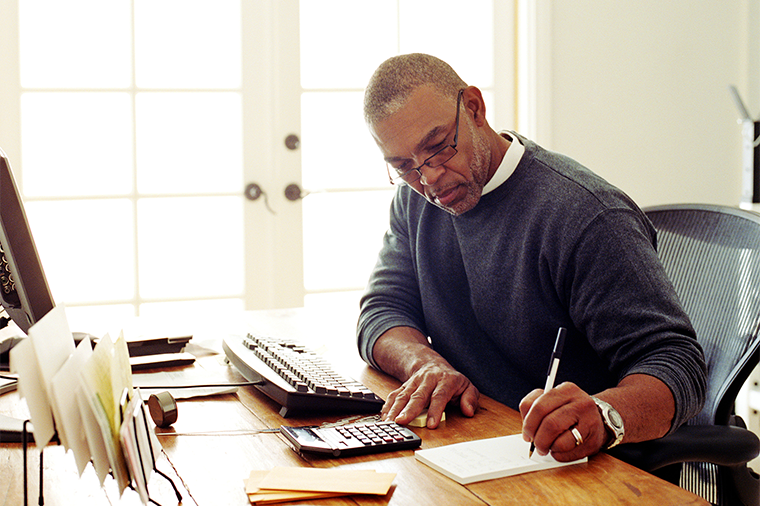 The Local Technical Assistance Program (LTAP) provides technical information and expertise to help municipal governments use transportation funds more effectively, improve road maintenance, and increase roadway safety. Courses are currently being offered virtually!
Visit Rutgers Center for Advanced Infrastructure and Transportation to see the 2020 schedule of LTAP courses in New Jersey. Visit PennDOT's LTAP website to view course descriptions and register. Recorded/on-demand sessions are also available online.
For any questions, contact Linda McNeffer at lmcneffer@dvrpc.org or 215-238-2872.