DVRPC News: September 2019
Volume 41, Issue 3 | September 2019
$2.1 Million from VW Settlement to Reduce Transportation Pollution in Philadelphia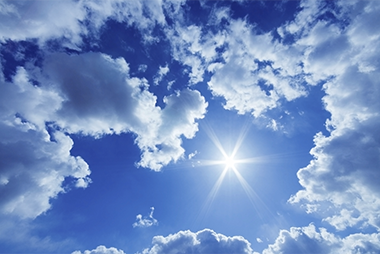 DVRPC successfully put together a proposal and a plan for the City of Philadelphia and the Southeastern Pennsylvania Transportation Authority (SEPTA) to receive $2.1 million to replace ten heavy-duty diesel vehicles with new, lower-emission vehicles. The funding is through the Pennsylvania Department of Environmental Protection's Driving PA Forward Initiative, and capitalized by settlement penalties paid by Volkswagen AG (VW) for violating the Clean Air Act.
The new vehicles will be a mix of alternative fuel vehicles, cleaner new diesel vehicles, and a diesel electric hybrid. They include new trash trucks, and vehicles used for SEPTA maintenance. They will replace older vehicles, and are expected to reduce 1,740 lbs. of Nitrogen Oxide (NOx) emissions annually. This reduction is roughly equal to removing 260 cars driving 15,000 miles each from roads.
See DVRPC's press release for more details.
Commuting on I-95? Here are Transportation Alternatives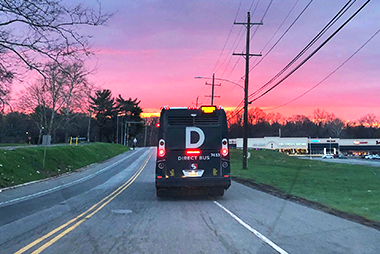 Photo by Greg Krykewycz, DVRPC
This summer, Pennsylvania Department of Transportation (PennDOT) closed Interstate 95's southbound Girard Avenue exit as part of the I-95 reconstruction and improvement project. The exit will be closed until September 2021. DVRPC, PennDOT, and SEPTA have partnered to offer and promote transportation alternatives for commuters during and beyond construction.
SEPTA's Trenton Regional Rail line nearly parallels I-95 for much of the route to Center City and is a reliable choice for avoiding I-95 traffic. SEPTA's West Trenton line is also a good option for commuters living closer to those stations. More information on station locations and train times is available on SEPTA's website. The Boulevard Direct Bus services Roosevelt Boulevard, with fewer stops than standard bus lines, making it faster than regular service there. This service originates at Neshaminy Mall and connects to the Frankford Transportation Center (FTC) where commuters can transfer to buses or the Market-Frankford El to travel to Center City. Information about the Direct Bus is available here.
Commuters can also use DVRPC's free Share-A-Ride ridematch program to find others who live and work nearby and are looking to ride together. Other potential options include telecommuting or compressed work weeks to reduce commute trips. These transportation alternatives can save time, and are more reliable than peak I-95 southbound traffic. Commuters and affected employers can learn more by visiting www.dvrpc.org/Commute95.
Join the Discussion on Safe Teen Mobility on 9/12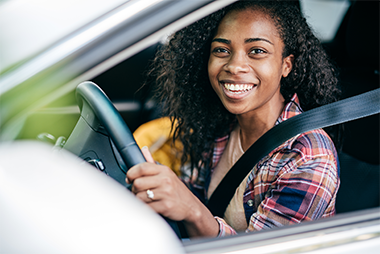 On September 12, DVRPC's Regional Safety Task Force (RSTF) meeting will focus on young driver safety and safe teen mobility. Expert panelists include: Dr. Allison Curry from CHOP Center for Injury Prevention, Stephen Noll from Bucks County Transportation Management Association, and Wendy Berk from the Brain Injury Alliance. They will discuss factors unique to crashes involving young people and how advocates, researchers, and other state and local partners are working to address these types of crashes.
After their presentations, attendees will split into small groups to brainstorm action items that the RSTF can use to reduce crashes involving young people in the region.
Learn more about the Regional Safety Task Force and register for the meeting by September 5.
PPTF Brainstorms FY21 Work Program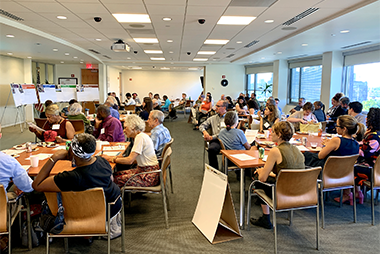 On August 8th, the DVRPC Public Participation Task Force (PPTF) held a public meeting to bring together residents from across the region to brainstorm ideas for the Commission's Fiscal Year 2021 Work Program, which begins July 1, 2020. The Work Program is a federally required document that details all of DVRPC's work. The Work Program incorporates the planning factors included in federal transportation legislation and supports the activities of DVRPC and its member governments within the nine-county region.
John Ward, Deputy Executive Director at DVRPC, described the structure and role of the Work Program before turning the conversation over to small group discussions facilitated by PPTF members. Each group developed ideas aligned with DVRPC's Long-Range Plan principles: advance equity and diversity, support a multimodal transportation network, foster livable communities, sustain the environment, and expand the economy.
Learn more and apply to be a member of the Public Participation Task Force.
DVRPC Assists with 2020 Census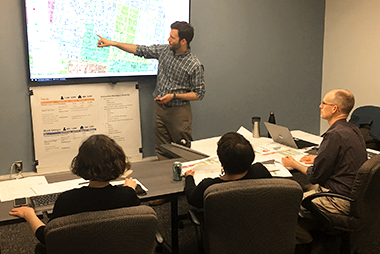 The Census Bureau is busy preparing for the 2020 Decennial Census, where the goal is to count everyone in the United States one time in one place. This information is vital to the federal government (and countless other levels of government, agencies, and organizations) who uses the population counts and associated data to determine how much funding to give state and local governments. As the Metropolitan Planning Organization for the region, DVRPC is assisting in efforts to ensure that the population in the Greater Philadelphia region is counted accurately so that the region receives the transportation and other planning-related funding it needs. DVRPC's main roles are to organize the Participant Statistical Areas Program (PSAP) and to facilitate the dissemination of 2020 Census information to member governments.
For PSAP, DVRPC staff met with planners and GIS staff from each county to review and update statistical area boundaries; these boundaries are used to meet statistical thresholds for current and future population and housing unit locations in the region. Census representatives for PA and NJ were invited to DVRPC meetings to share information to local governments and planning partners. DVRPC also hosted Census representatives to discuss the Local Update of Census Addresses Operation, an opportunity for state and local governments to review and comment on the bureau's address lists. For those interested in ensuring a complete count for the region, information about starting a Complete Count Committee is available here. The Census Bureau is also hiring for the 2020 Census.
Manager of Corridor Planning, David Anderson, Retires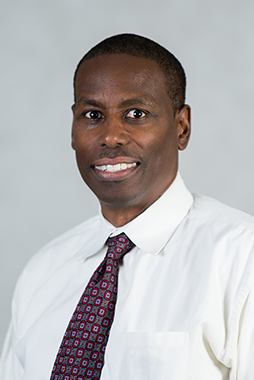 At the end of August, David Anderson retired after 20 years of service at DVRPC. David started as Senior Transportation Planner in 1999 and moved his way up to Manager of the Office of Corridor Planning.
During his time at DVRPC, David made his mark by managing corridor studies in each of the nine counties in the region. His work focused on developing solutions that increase accessibility and enhance the quality of life along the region's transportation corridors. David is most proud of a recent study, Freight Movement Around New Jersey Turnpike Interchange 6A.
While DVRPC will miss David's camaraderie and leadership, his work will continue to move the region forward for many years to come. Visit the Corridor Planning webpage for a list of recent projects.
Upcoming LTAP Classes in PA and NJ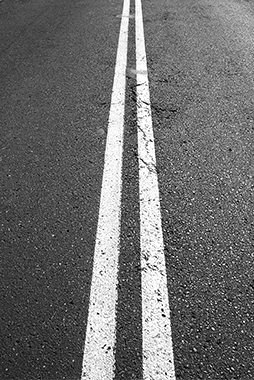 The Local Technical Assistance Program (LTAP) provides technical information and expertise to help municipal governments use transportation funds more effectively, improve road maintenance, and increase roadway safety.
Upcoming PennDOT classes in Pennsylvania include:
Asphalt Roads Common Maintenance Problems
Horsham, PA
September 11, 2019 (8:00 AM – 12:00 PM)
Drainage: The Key to Roads that Last
Horsham, PA
September 25, 2019 (8:00 AM – 3:00 PM)
Visit PennDOT's LTAP website to view the course descriptions and register. For any questions, contact Linda McNeffer at lmcneffer@dvrpc.org or 215-238-2872.
Upcoming LTAP classes in New Jersey include:
NJLTAP - Traffic Signs and Pavement Markings
Piscataway, NJ
September 9, 2019 (8:30 AM – 3:30 PM)
NJLTAP – Compliance to the Americans with Disabilities Act (ADA) in the Public Right-of-Way
Ewing, NJ
September 18, 2019 (8:30 AM – 12:30 PM)
Visit Rutgers' CAIT website for a list of all New Jersey workshops and to register.