DVRPC News: September 2017
Volume 39, Issue 3 | September 2017
Board Members Brainstorm Future Work Programs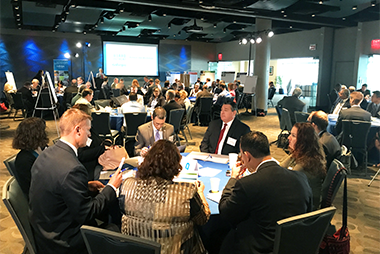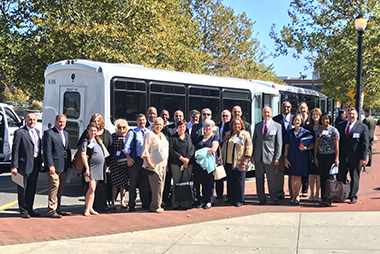 The 2017 DVRPC Board Retreat was held on September 28 at the Adventure Aquarium in Camden, New Jersey. Following the monthly meeting, Board members discussed DVRPC's vision and mission, and identified directions of future work programs. During an interactive workshop, they brainstormed projects that could advance the five overarching principles of the Draft Connections 2045 Long-Range Plan. The Draft FY 2019 DVRPC Planning Work Program will be available for public comment later this calendar year. Following the workshop, attendees took a bus tour of transportation and economic development projects in Camden, including Cooper's Poynt Park and Gateway office park (long-time home to Campbell's and future home to Subaru).
Public Comment Period for Draft Long-Range Plan is Closing Soon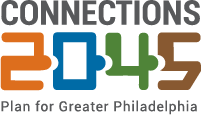 DVRPC's Connections 2045 Long-Range Plan (LRP) is nearing the end of its public comment period on October 4, 2017. To review the LRP and submit your comments, visit www.dvrpc.org/Connections2045. The Connections 2045 Plan for Greater Philadelphia outlines a long-range vision and identifies strategies for the future growth of the region. It is based on a thorough review and analysis of trends, forecasts, and external future forces that will bring change to the region, and combines public input and stakeholder outreach to determine an aspirational vision for the region.
Two public information sessions were held in Collingswood, NJ and Philadelphia, PA on September 18 and 19. DVRPC highlighted the key components in the Draft LRP and Transportation Conformity Demonstration while staff were also available for questions from the public. For those who could not attend, the September 19 meeting and presentations were recorded as a webinar, which is available for viewing.
Thank you to partners, stakeholders, and community members who have already submitted comments on the Long-Range Plan.
After consideration of public comments, the DVRPC Board may adopt the Long-Range Plan with any recommended changes at its October 26, 2017 meeting. The Draft FY 2018 New Jersey Transportation Improvement Program (TIP) and Draft Transportation Conformity Demonstration are also proposed for adoption at the same Board Meeting.
Changing Lanes - A Few Tickets Still Available, But Going Fast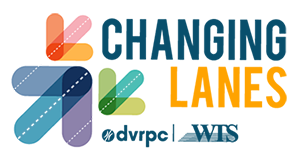 The Changing Lanes conference is organized jointly by DVRPC and WTS, and will be held on October 18th at the Union League. This conference is designed for transportation and planning professionals. Join us to network with industry leaders and learn from diverse panelists. Tickets and sponsorship opportunities are still available for the full-day conference.
The day will include:

Welcome by Mayor Jim Kenney and DVRPC Executive Director Barry Seymour
Morning Plenary - A "Powerhouse Panel" featuring the region's women transportation leaders who will reflect on their careers and changes in the transportation field.
Keynote - "Big Data and the Future of Transportation" delivered by David Ory, a national leader on transportation modeling
12 concurrent sessions on topics such as aging infrastructure, autonomous vehicles, civic engagement, walkability, visionary transportation projects, safety, working with intergenerational colleagues, and design/build projects, among others.
DVRPC and WTS are seeking AICP CM and Engineering PDH credits. To stay up-to-date, view the full agenda at www.dvrpc.org/ChangingLanes. To purchase your ticket, please visit DVRPC's Ticketleap page.
There's still time to become a sponsor! [0.1 MB pdf] Some sponsorship levels are still available, but are going fast. Email Patti Gibson, President of WTS Philadelphia at pattigibson@eclimited.com. All proceeds will benefit the chapter's annual scholarship program.
Join Us on October 23 to Learn About Preparing Our Transit Systems for Extreme Weather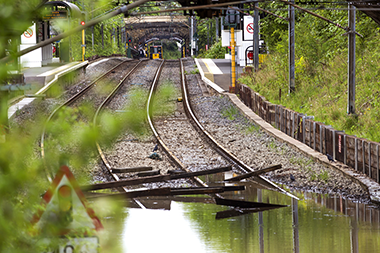 Extreme weather events and other natural disasters threaten the operations and the capital assets of transit systems across the country. Billions of dollars of transit assets -- vehicles, track, equipment -- have been destroyed by extreme weather events, halting service, sometimes for long periods of time. In a changing climate, the frequency and severity of these disruptions are expected to increase. Transit agencies can greatly reduce this cost and disruption by incorporating resilience into their systems.
DVRPC's next Climate Adaptation Forum will take place on the morning of October 23, and focus on a recent study on how best to make transit systems resilient to extreme weather events. Jon A. Carnegie, AICP/PP, Executive Director of the Alan M. Voorhees Transportation Center at Rutgers, will open the forum by sharing the results of this study. He will be followed by representatives from PATCO, NJ Transit, SEPTA, and Amtrak who will discuss their agencies' extreme weather resiliency and climate change adaptation activities.
To see the full agenda and register, visit DVRPC's Ticketleap page. This event is free to attend, and continuing education credits are pending. Please contact Rob Graff at rgraff@dvrpc.org or 215-238-2826 with questions.
New Reports and Products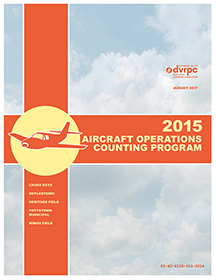 Several new products have been released in the past month. They include:
Residential Building Permits, 2010-2016 DVRPC's 28-County Extended Data Services Area Data Bulletin #099: This regional data bulletin presents residential building permit data for 2010 through 2016 in the extended 28-county data services area.
Manual del Programa de Mejora del Transporte (TIP) de La DVRPC: This publication is the Spanish version of DVRPC's Transportation Improvement Program (TIP) Handbook. The Handbook provides an overview of the Pennsylvania TIP and the New Jersey TIP, including how they are developed and maintained, and how citizens can participate in the process.
Ivy Ridge Station Creating a Hub for Multimodal Development: DVRPC researched and analyzed the environment around Ivy Ridge Station. This report offers recommendations based on the project team's findings and a path forward for the stakeholders in the area.
NJRCCI Coastal Vulnerability Assessments: Moorestown Township: In this project, Moorestown Township staff and residents worked with DVRPC to conduct a Coastal Vulnerability Assessment (CVA), in which participants reviewed and prioritized future risks to the township from the combined effects of storm surge and sea level rise. The CVA project team reviewed the impact of this "CVA scenario" on 47 assets in Moorestown. This is the first of 6 communities being assessed under this program.
2015 Aircraft Operations Counting Program Operations for Five Non-Towered Airports: As an integral part of its ongoing aviation planning efforts, DVRPC conducts aircraft operations counts at non-towered airports in the region. In this report, the following airports were surveyed from January 2015 to December 2015: Doylestown, Wings Field, Pottstown Municipal, and Heritage Field in Pennsylvania; and Cross Keys in New Jersey.
Join us October 5 for Philadelphia's World Heritage City status: What does it mean for tourism in your neighborhood or community?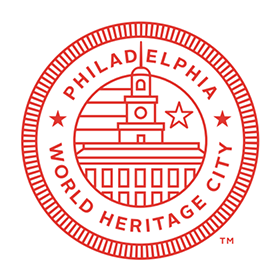 DVRPC is participating in Global Philly 2017 and will be hosting a panel discussing the potential benefits of the city's designation as a World Heritage City. The event will be on October 5 from 9:00 a.m. to 12:00 p.m. at DVRPC. Philadelphia is the United States' first World Heritage City. So what does this mean for our neighborhoods and nearby Greater Philadelphia communities? Hear from speakers familiar with neighborhood and community development, historic preservation, and tourism and hospitality.
The proposed agenda includes presentations and a Q&A with Global Philadelphia Association, Visit Philly, Preservation Alliance for Greater Philadelphia, and the Wagner Free Institute. The event is free, but registration is required. To learn more and register, visit DVRPC's Ticketleap page.
Check out some of the other exciting events in the area for Global Philly 2017! From September 15 to November 1, there are 150 happenings organized throughout the city. The third International Exposition features international signature events such as United Nations Day, Welcoming Week, performances at Opera Philadelphia, and more.
Upcoming LTAP Courses in PA and NJ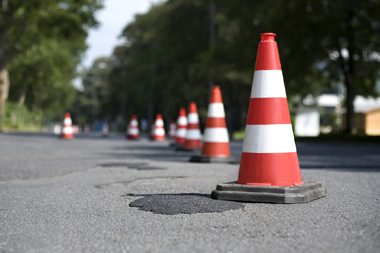 The Local Technical Assistance Program (LTAP) provides technical information and expertise to help municipal governments use transportation funds more effectively, improve road maintenance, and increase roadway safety. Upcoming classes in our region this fall include salt and snow management, intersection safety, and stormwater facility operations. Visit PennDOT's LTAP website to view course descriptions and to register.
There are several New Jersey LTAP courses this fall as well. Topics include traffic calming, solutions for intersection problems, highway inspection procedures, and more. Visit cait.rutgers.edu/cait/training for a list of all workshops.
Staff Profile – Shoshana Akins, Public Participation Planner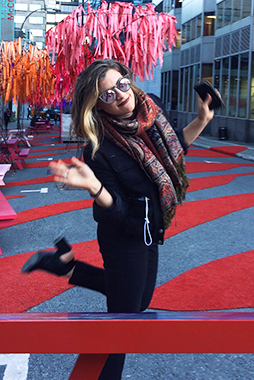 What did you want to be when you grew up?
I didn't have a particular job in mind, but because my mom is a college professor, I was most interested in continuously learning.
What was your first job?
At 16, I coached gymnastics. I used to compete, but after too many broken ankles, I "retired" and took to instructing the Level 3 team.
What did you study in school, and how did you end up in planning?
I started out in journalism, but switched to sociology, with a minor in journalism, after seeing that journalism didn't appear to be a thriving field. My first job after college was as a researcher at Harvard School of Public Health, which led me to pursue a Master's of Public Health at Drexel University. While there, I created an independent study course on the built environment's impact on public health. In Philadelphia, this was becoming an increasingly popular lens for planners to examine problems and solutions, and I interviewed folks from different disciplines and planning expertise that were incorporating these issues into their work. At the time I was in grad school, the connections between physical space and health were just beginning to take hold. Now, it's much more established; for example, the Urban Health Collaborative at Drexel is set up to address these issues and I wish I could have been a part of it while I was in school!
How did you end up at DVRPC?
My thesis advisor saw the public participation planner job announcement and forwarded it to me. My supervisor at DVRPC, Alison Hastings, had done a lot of planning and health related work and liked my resume. It was good matchmaking!
Describe the essence of your job at DVRPC.
I ensure that DVRPC's work advances Civil Rights and Environmental Justice, meeting and going beyond our federal requirements for compliance. That includes how we do public outreach and engagement, as well as conducting research and writing policy.
Explain the difference between the Civil Rights Act and Environmental Justice.
They are two different federal requirements with overlapping purposes and impacted populations, but they have distinct regulations from different time periods. The Civil Rights Act was born out of the 1960s and looks to legislate the equal distribution of funds and opportunities. It requires agencies receiving federal funds to prove that we are using that funding equitably. Environmental Justice was born out of the environmental movement that revealed poorer air quality, water quality, and other environmental degradations often followed racial and low income lines. Environmental Justice is more about the local health impacts from physical space.
What three words best describe you?
Intuitive, open, thoughtful.
What is your favorite place in Greater Philadelphia?
The Reading Viaduct – it's such a cool space with an interesting history and free form art popping up in and around it. I'm really excited that there is work going on to open it officially as a park!
If you could be Queen of Greater Philadelphia for a day, what would you do?
I'd ban cars, so people could go outside, have fun, and freely use all the street space the city has to offer, like when the Pope was in town.
What is something your colleagues don't know about you?
My dog Duncan is named after the character Duncan Idaho in Dune, who was extremely loyal. He isn't the most interesting character in the book, but he represents the spirit of the story.
What is the best career advice you've ever received?
To recognize that everyone is also learning and figuring it out, and if you want to learn more and ask questions, it doesn't mean that you're not good at what you're doing.
Who would you most like to meet?
Beyonce. She is an amazing, talented woman that's created a business and pop culture empire, and people that work for her speak so highly of her as a boss.
Where would we find you after hours?
Probably walking my dog in my Francisville neighborhood, biking around and meeting up with friends, or home with a book.