DVRPC News: March 2017
Volume 38, Issue 8 | March 2017
Join Us on April 7 for a Program on Equity and Economic Growth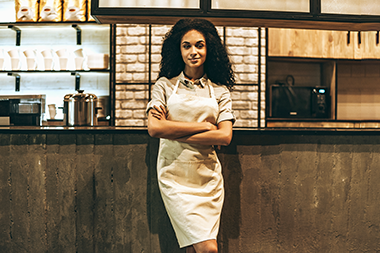 Please join us on Friday, April 7, 2017 from 8:00 to 10:30 AM for a program, "Equity and Economic Growth: Building Communities through Education, Entrepreneurial Support, and Impact Investing." This is a meeting of DVRPC's Regional Community and Economic Development Forum (RCEDF). Speakers include representatives from Camden's LEAP Academy University Charter School, Rowan University's Center for Innovation and Entrepreneurship, Entrepreneur Works, and Ben Franklin Technology Partners/Impact PHL.
For full agenda and to RSVP, visit dvrpc.ticketleap.com/EquityAndEconomicGrowth.
DVRPC at #PTW17
Transportation technology and innovation are moving fast. Public agencies and private enterprises are working together to seamlessly network the region's transportation system in ways that can provide more options in how to get around, reduce transportation costs, and more efficiently move people and goods using existing infrastructure. Join DVRPC, SEPTA, University of Pennsylvania, and UBER to learn about what is being done now, and discuss what the future may bring.
Learn more and register at dvrpc.ticketleap.com/PTW2017.
Tour the Classic Towns: Cheltenham and Germantown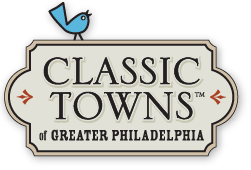 Join DVRPC on Friday, May 19 for a trolley tour of Cheltenham's and Germantown's historic districts, a guided tour of Grey Towers, lunch at Awbury Arboretum, and more. The tour is $25 per person, and includes 5.75 AICP certification maintenance credits.
To see the full itinerary and to register, visit dvrpc.ticketleap.com/2017TrolleyTour. For additional questions regarding the event, please contact Karen Cilurso at kpcilurso@dvrpc.org or 215-238-2876.
New Program Will Improve Bike and Ped Access to Three Transit Stations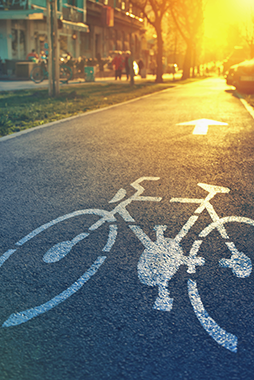 Three communities in Greater Philadelphia are one step closer to having safer, more accessible transit stations. Recognizing a need to help local governments navigate the complex design and funding process, DVRPC developed a program called Safe Routes to Transit. Many municipalities want to develop infrastructure projects that enhance bicycle and pedestrian access to rail stations; this technical assistance program helps bridge the gap between initial idea and project implementation.
The selected projects are Erie Station in Philadelphia (on the SEPTA Broad Street Line), Hughes Park Station in Upper Merion Township, PA (SEPTA Norristown High Speed Line), and Florence Station in Florence Township, NJ (on the NJ TRANSIT RiverLINE). To learn more, visit www.dvrpc.org/SafeRoutesToTransit.
RideECO Commuter Benefit Debit Card Can Now Pay for uberPOOL Rides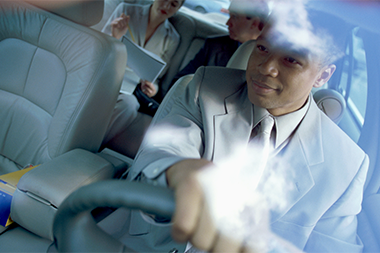 RideECO Select participants can now use their commuter benefit debit cards to pay for uberPOOL rides. This enables commuters to utilize uberPOOL services for last-mile connections to and from transit service and pay with their RideECO prepaid commuter benefit card. RideECO allows employers and commuters to save by putting pre-tax dollars toward fares on public transportation and vanpools.
For more information on RideECO, visit www.RideECO.org or send an email message to RideECO@dvrpc.org. For step-by-step instructions on how to add your RideECO prepaid commuter benefit card to uberPOOL, visit newsroom.uber.com/poolcommutes.
Data Journal: Congestion on PA Highways

When driving on I-76, you probably cross your fingers and hope for free-flowing traffic. However, even a single stalled car on the shoulder can produce major delays. When traffic volumes are high, it doesn't take much to go from bad to miserable. Driving on I-76 between US 1 to I-676 during peak hours can take anywhere from 6 minutes and 50 seconds, to 39 minutes and 11 seconds, as illustrated above.
This data is part of a new Congestion Management Process (CMP) newsletter about Understanding Congestion on Pennsylvania Highways. It examines the reasons behind congestion and variable travel times on three highways, and offers potential solutions. For I-76, a solution is in the works, called Integrated Corridor Management. Its goal is to provide operational improvements on I-76 and supporting arterials to dynamically manage recurrent congestion and help reduce incidents. For example, warning signs and variable speed limits could alert drivers that queues are present, in order to slow approaching traffic and prevent secondary incidents.
To view the PDF of this newsletter and to learn more about the CMP, visit www.dvrpc.org/Products/NL14030.
Upcoming LTAP Courses in PA and NJ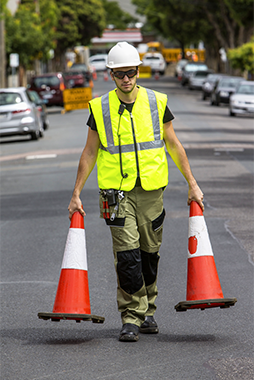 The Local Technical Assistance Program (LTAP) provides technical information and expertise to help municipal governments use transportation funds more effectively, improve road maintenance, and increase roadway safety.
Upcoming PennDOT classes in Pennsylvania include:
Americans with Disabilities Act (ADA)
Montgomery County
April 18, 2017 (8:00 AM – 12:00 PM)
Road Surface Management
Bucks County
April 27, 2017 (8:00 AM – 3:00 PM)
Visit PennDOT's LTAP website to view the course descriptions and register.
There are two upcoming New Jersey LTAP courses at Camden County Public Works in Lindenwold, NJ:
Highway Inspection Procedures for Federal-Aid Projects
April 13 (8:30 AM – 12:30 PM)
Grant Management for Federal-Aid Projects
April 27, 2017 (8:30 AM – 12:30 PM)

Visit cait.rutgers.edu/cait/training for a list of all New Jersey workshops and to register.