DVRPC News: October 2016
Volume 38, Issue 3 | October 2016
November 4: Learn About Investing in Centers and the Role Transit Plays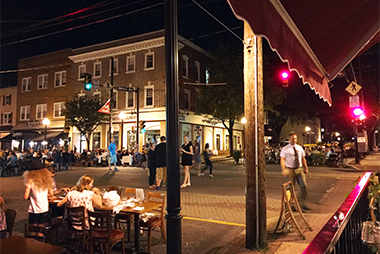 Join DVRPC on November 4 for Building on our Strengths: Investing in Greater Philadelphia's Centers. The event will run from 8:00 AM to 1:00 PM at the Chemical Heritage Foundation in Philadelphia. Concentrating growth within Centers preserves open space while creating vibrant communities with a variety of transportation choices.
The morning will begin with a Development Opportunities Marketplace where private sector developers and investors can meet municipal officials and economic development professionals to learn about available sites within the region. Next, a panel consisting of local officials and developers will discuss the role that transit plays in new development throughout Greater Philadelphia. Finally, everyone will be invited to collaboratively identify challenges to investing in Centers and propose possible solutions.
Tickets are $25 and include breakfast and a light lunch. The event is approved for 2.5 AICP Certification Maintenance Credits, and participants are eligible to win a $100 gift certificate! Register at dvrpc.ticketleap.com/centers.
New Jersey Transportation Alternatives Program (TAP) Funding Available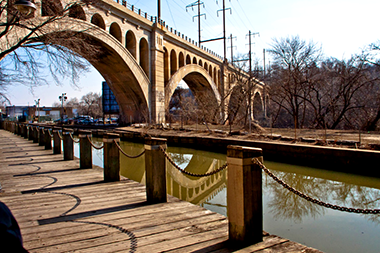 Photo by Rebecca Haegele
The New Jersey Department of Transportation (NJDOT), in partnership with DVRPC, the North Jersey Transportation Planning Authority (NJTPA), and the South Jersey Transportation Planning Organization (SJTPO), is accepting applications for the Transportation Alternatives Program (TAP). TAP supports community-based "non-traditional" projects designed to strengthen the cultural, aesthetic, and environmental aspects of the nation's intermodal system.
Eligible projects include the construction of bicycle or pedestrian facilities, conversion of abandoned railways to trails, mitigation of the environmental impacts of motorized vehicles, rehabilitation of historic transit facilities, and more. The application period will close on November 10, 2016. For more information, please visit www.dvrpc.org/TAP/NJ.
Apply to be a Member of DVRPC's Public Participation Task Force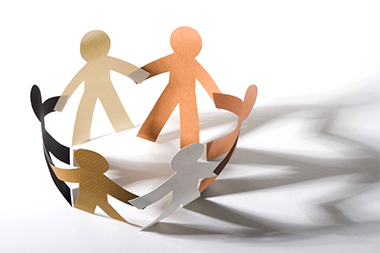 Want to represent your community and get involved in the regional planning and decision-making process? Apply to be a member of DVRPC's Public Participation Task Force (PPTF) today!
The PPTF is integral to DVRPC's public outreach plan and strategies. Members have in-depth access to the regional planning process, review timely issues, and serve as intermediaries for DVRPC information to other organizations and local communities across the region. For more details about the PPTF, visit www.dvrpc.org/Committees/PPTF.
Applications will be open through December 11 and selected members will be notified shortly thereafter. The application is available online at www.dvrpc.org/GetInvolved/PPTFApplication. If you have any questions, please contact Shoshana Akins, Public Participation Planner, at 215-238-2817 or sakins@dvrpc.org.
Curious and want to know more? Interested citizens are invited to attend the PPTF meeting on the evening of December 1 starting with dinner at 5:30 PM. Come network with current members and learn more! To RSVP, please email public_affairs@dvrpc.org by November 30.
New DVRPC Publications: Population Forecasts, Aircraft Operations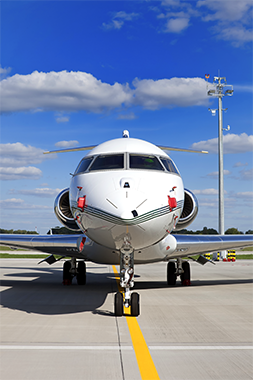 DVRPC has released several new publications. Analytical Data Report #022, County- and Municipal-Level Population Forecasts, 2015-2045 describes the methodology and data underlying the Commission's recent population forecasts. It includes detailed maps and charts that break down population change in the region by municipality and into five-year increments. View the whole report by visiting //www.dvrpc.org/Products/ADR022.
The 2014/15 Aircraft Operations Counting Program report summarizes the results of the aircraft operations monitoring program at six non-towered facilities across the region. Takeoff data collected during an eight-week counting period were used to create Airport Activity Reports, which in turn helped generate projections for seasonal and annual takeoff and landing totals. Results are used by multiple sources to monitor aircraft activity levels in the Delaware Valley, and as a base for planning and forecasting documents. The full report can be downloaded at www.dvrpc.org/Products/14018.
You can stay up-to-date on new publications by checking www.dvrpc.org/Products/Recent.
DVRPC Honored by GVF for Sustainability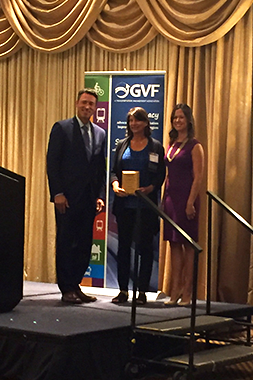 DVRPC accepted the Diamond Sustainability Award from the Greater Valley Forge Transportation Management Association (GVF) at a Sustainability Breakfast on September 12. The award recognizes DVRPC's commitment to fostering commuting strategies that improve air quality and reduce traffic congestion for its employees and for the community at large. DVRPC's employee transit benefit, organization-wide sustainability plan, and trip reduction initiative are among the internal practices that earned this recognition.
The award also honors DVRPC's programs that support other companies in their efforts to achieve sustainability goals. Examples of such programs include RideECO, which provides tax breaks to businesses for transit ridership, and the Mobility Alternatives Program, which offers services like Emergency Ride Home to help organizations empower employees to make "greener" commuting choices. Click here to learn more about the awards.
Two Upcoming LTAP Classes in November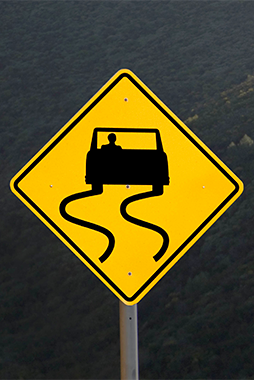 Traffic Sign Basics (Chester County)
London Grove Township Building
372 Rose Hill Road, Suite 100, West Grove, PA 19390
November 3, 2016 (8:00 AM – 12:00 PM)
This course serves as the foundational course in a series of new LTAP courses about traffic signs. It will discuss the purpose and function of signs, review national and state standards, go over sign design and placement, and finally present the responsibilities of maintaining safe signage in a municipality.
Conducting Sign Retroreflectivity Inspections (Chester County)
London Grove Township Building
372 Rose Hill Road, Suite 100, West Grove, PA 19390
November 22, 2016 (8:00 AM – 12:00 PM)
The FHWA rules about traffic sign maintenance, asset management, and retroreflectivity standards will be covered in this course. The course will reinforce the value of a traffic sign asset management system, demonstrate the tools and techniques available for measuring traffic sign retroreflectivity, and provide a foundation for understanding the various testing and measuring methods.
To register for courses, please visit www.dot7.state.pa.us/LTAP.
Data Journal: How Bad is Game-Day Traffic?
When a major sporting event ends and everyone leaves at the same time, it's not surprising that traffic is congested. But how bad is it? Does winning make traffic better or worse?
The following congestion scan compares traffic on Delaware Avenue in Philadelphia on average weekends in 2015 (leftmost column) against three Sundays when the Eagles played home games. After wins, travel times along this corridor were nearly double the normal weekend average.
The Eagles won on two of the three days depicted below… Can you guess which week was the loss?
If you guessed 12/20, you are correct!