DVRPC News: August 2015

Volume 37, Issue 1
August 2015
Input Needed on Long-Range Plan, NJ TIP, and Transportation Conformity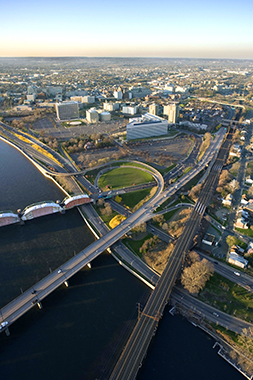 DVRPC's 30-day public comment period is still open for the following:
Draft FY 2016-2019 New Jersey Transportation Improvement Program (NJ TIP)
Draft Amendments to the Long-Range Plan, Connections 2040
Draft Transportation Conformity Finding
The public comment period opened on July 9, 2015 and will close at 5:00 PM, August 10, 2015.
A public meeting was held on July 23 at DVRPC's offices in Philadelphia. The second meeting will be on July 30, 2015 from 4 PM to 6 PM at the Cherry Hill Library, 1100 Kings Highway North, Cherry Hill, NJ 08034.
Comments must be submitted in writing and may be emailed to tip-plan-comments@dvrpc.org, faxed to 215-592-9125, or submitted online at:
ahastings@dvrpc.org
.
FY 2016 DVRPC Board Officers Elected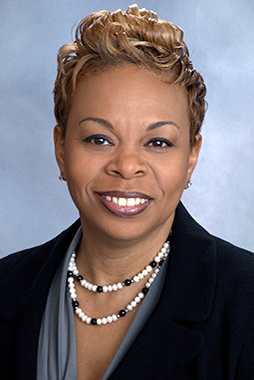 The DVRPC Board has selected Mayor Dana Redd of Camden City (Alternate, Edward Williams) to lead the agency as Board Chair through the next fiscal year. Mayor Redd hosted her first Board meeting on July 23, and will serve until June 30, 2016.
The Board also elected Nedia Ralston, Southeast Regional Director of the Pennsylvania Governor's Policy and Planning Office, as Vice Chair; Montgomery County Commissioner Valerie Arkoosh (Alternate, Jody Holton) as Secretary; and Rick Westergaard, Gloucester County Planning Director, as Treasurer (Alternate, Giuseppe Chila).
Anniversary Dinner and Excellence Awards Sponsorship Opportunity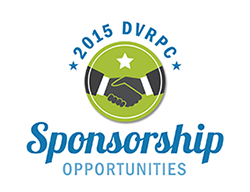 In honor of DVRPC's 50th anniversary, a celebratory dinner will be held on the evening of Wednesday, December 9, 2015 in Philadelphia. This special event will take the place of DVRPC's annual Board Retreat and will be an opportunity for local government leaders, transportation professionals, and private sector and nonprofit partners to celebrate Greater Philadelphia and regional cooperation.
Organizations are invited to sponsor this premiere event. Sponsorship information is available at www.dvrpc.org/Sponsorship. More information about the dinner, including tickets, will be released in September 2015.
The Commission thanks the current sponsors for their support of the anniversary dinner as well as other 50th anniversary events throughout the year.
Gold-level: Urban Engineers
Silver-level: AECOM, Dewberry, Exude, Inc., Gannett Fleming, McCormick Taylor, Pennoni Associates, and RBA Group
DVRPC Celebrates 50th Anniversary at Dilworth Park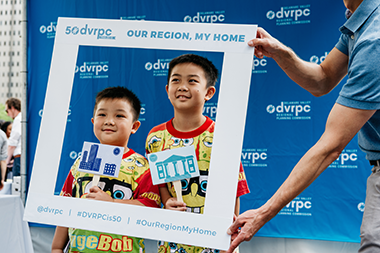 Dozens of people turned up at Dilworth Park in Philadelphia on June 30 to celebrate 50 years of regional planning and cooperation. DVRPC Executive Director Barry Seymour, Mayor Dana Redd of Camden, Pennsylvania Secretary of Transportation Leslie Richards, and Bucks County Commissioner and Past DVRPC Board Chair Diane Ellis Marseglia all took a moment to recognize the collaboration and dedication to a bright future that drives DVRPC's work. Passersby, planners, and public officials alike demonstrated their pride by stopping for a snapshot in the DVRPC photo booth, where they held up icons representing what they like best about the nine-county region.
Visit the DVRPC Turns 50 photo album to see photos of the day's events.

Traffic on Region's Multiuse Trails Shows Increased Demand for The Circuit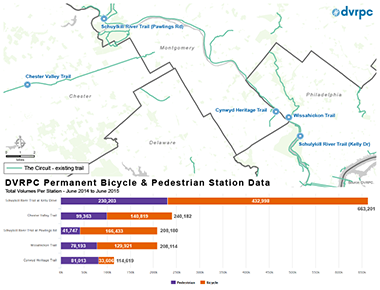 DVRPC has released the first year of data from its permanent bicycle and pedestrian counters that have been placed on 11 trails around Greater Philadelphia. Thanks to generous support from the William Penn Foundation, the permanent counters enable the Commission to collect continuous volume data around The Circuit – the region's network of multiuse trails – and identify areas in need of additional bicycle facilities. This technology also paves the way for the introduction in Philadelphia of real-time "bicycle barometers" that simultaneously collect data and encourage bicycle use due to their prominent visibility and digital displays.
The five trails with the highest combined bicycle and pedestrian volumes for a one-year period are:
Schuylkill River Trail at Kelly Drive – 663,201
Chester Valley Trail – 240,182
Schuylkill River Trail at Pawlings Road – 208,180
Wissahickon Trail – 208,114
Cynwyd Heritage Trail – 114,619
Congratulations to our Winners!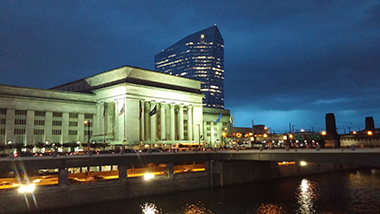 Photo by Patrick Williams
Thank you to everyone who submitted a photo showing us what you love about Greater Philadelphia during the month of June. The submissions showed the wide variety of things that make this region a great place to live. Two entrants were randomly selected to receive a GoPro HERO 3+ Silver. Congratulations Patrick Williams and Kevin Becker!
To view the gallery of all submissions, visit www.dvrpc.org/50/OurRegionMyHome, and follow us on Instagram, Facebook, and Twitter.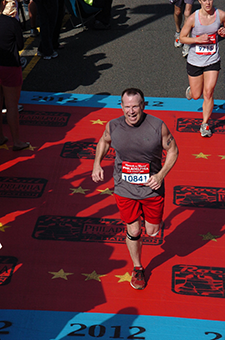 Photo by Kevin Becker
Regional Technical Committee Celebrates 50 Years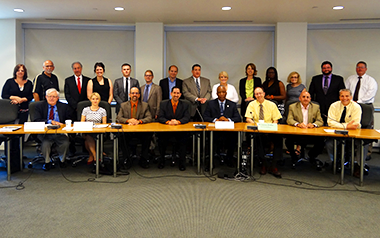 DVRPC provides member governments a venue for partnerships and opportunities for input through the Regional Technical Committee (RTC), which celebrated its 50th anniversary this year along with the Commission. The RTC serves as an advisory unit to the DVRPC Board. The committee is currently led by Dr. Edward Williams, City of Camden as Chair, and Thomas Shaffer, Delaware County as Vice-Chair.
Goods Movement Experts Join DVRPC for Downtown Delivery Symposium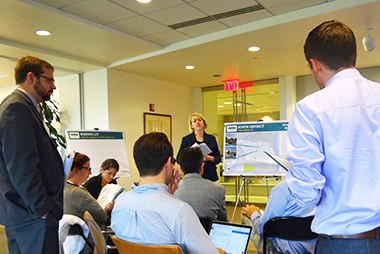 Held in the DVRPC conference room on July 15, 2015, the Downtown Delivery Symposium brought together stakeholders from the Greater Philadelphia region to consider issues surrounding the movement of goods to and from businesses and residential locations.
With a diverse group of speakers and moderators, the day-long event delved into many different topics. Highlights included stop-by-stop logistics, provided by UPS representatives, and larger, global trends, offered by a consulting transportation planner and two USDOT representatives.
The staff at DVRPC would like to thank ITE, FHWA, PMTA and MASITE for their partnership in creating the symposium.
Presentations and notes from the symposium are available at dds.hackpad.com.
New Residential Building Permits & Crash Data Bulletins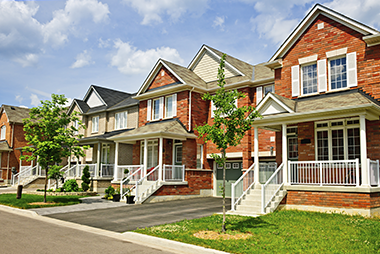 As Greater Philadelphia's metropolitan planning organization, DVRPC provides technical assistance and services, including a periodic series of free data bulletins, data snapshots, and analytical reports called Delaware Valley Data.
Regional Data Bulletin #095 presents residential building permit data for 2010 through 2014 in the extended 28-county data services area. Residential construction activity data is derived from current reports and publications compiled by the U.S. Census Bureau's Residential Construction Statistics Division.
In addition, the most recent crash data for each county in the DVRPC region is now available. Each bulletin highlights and compares trends at the state, county, and local levels. The bulletins complement the 2013 Annual Crash Data Bulletin for the Delaware Valley and are supplemental to the 2015 Transportation Safety Action Plan: Improving Transportation Safety in the Delaware Valley.
View the 2013 County Crash Data Bulletins.
Grant Opportunity and Upcoming Workshops for Pennsylvania Municipalities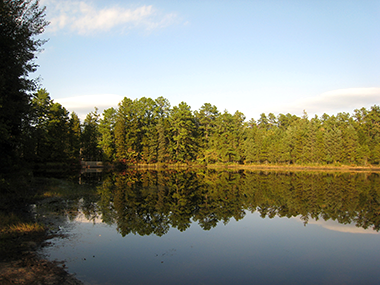 The 2016 Pennsylvania Coastal Zone Management (CZM) grant program will be accepting applications beginning Monday, August 17, until 4:00 PM on October 19, 2015. The application link will be available on PA DEP's webpage. Eligible applicants include State agencies, local governments and authorities, schools and universities, and incorporated non-profit organizations. The focus areas of the grant program include coastal hazard areas, wetlands, public access for recreation, intergovernmental coordination, and biodiversity, among other areas.
A pre-application workshop will be held to provide information and instructions on the competitive grant program on Wednesday, August 5, 2015 from 10:00 to 11:00 AM in the DVRPC's Main Conference Room in Philadelphia (www.dvrpc.org/Directions). Attendance by applicants is encouraged but not required. PA DEP has also offered to meet individually with potential applicants that afternoon. Contact Amy Verbofsky at averbofsky@dvrpc.org for more information.
There will also be a Local Technical Assistance Program (LTAP) workshop on August 27 in Chester County. The workshop will focus on a Polymer Modified Emulsion Asphalt Paving System. Visit www.ltap.state.pa.us to register.
Residents and Travelers Encouraged to Plan for Papal Visit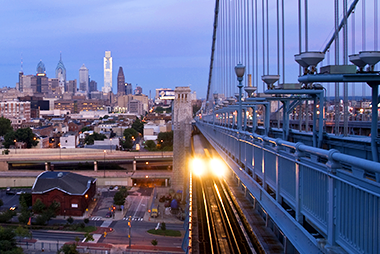 In preparation for the Pope's visit to Philadelphia during the last weekend of September, local transportation agencies are offering special passes for all people traveling into and from the city. Local residents and travelers alike are encouraged to begin planning their routes.
SEPTA is offering one-day Regional Rail passes for the Papal Visit that will be made available through an online lottery scheduled to begin Monday, Aug. 3. On Sept. 26th and 27th, just 18 regional rail stations will be operating, providing express-style service to travelers.
PATCO will run express, non-stop service from four New Jersey stations to 9th/10th and Locust Street station the weekend of the papal visit. For out-of-area travelers, Amtrak requires reservations for the weekend of the papal visit. Philadelphia International Airport is working closely with SEPTA to ensure all travel to and from the airport runs efficiently.
Visit the World Meeting of Families 2015 website for the most up-to-date information.
Mark Your Calendars for Park(ing) Day 2015

On September 18, a number of businesses, nonprofits, designers, and citizens will transform parking spaces around Philadelphia into temporary public parks. To celebrate eight years of Park(ing) Day in Philadelphia, help us reach our goal of 50 parks.
Park(ing) Day re-imagines the possibilities of 170 square feet of public space. The event celebrates parks and other public spaces in cities across the country, and raises awareness of the need for more pedestrian-friendly spaces in our urban areas.
We hope that you'll join us by hosting a park this year. To view a google map of all participants and their locations, click here.
To learn more and sign up for a spot, visit www.parkingdayphila.org.