DVRPC News: November 2014

Volume 36, Issue 4
November 2014
Manayunk Bridge Trail Closer to Reality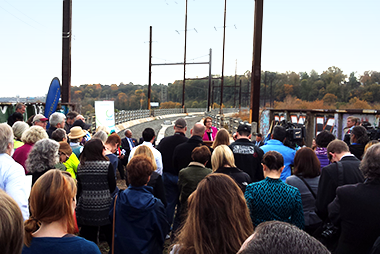 The highly anticipated Manayunk Bridge Trail moved closer to becoming a reality at the groundbreaking on October 28. Connecting Philadelphia to Montgomery County, the trail will become an iconic emblem of the region's emerging world-class trail system. Transforming the bridge into a trail and public space will greatly enhance the livability, economic vitality, and strong sense of place for which communities like Manayunk and Bala Cynwyd are celebrated.
DVRPC was directly involved in bringing the bridge to life by providing funding, by managing technical and design elements of the project, and by coordinating between multiple partners. Over a half million dollars was awarded to this project through DVRPC's Regional Trails Program, and another $5 million in construction funding was allocated through the Transportation Improvement Program.
In our role as PennDOT project managers, DVRPC staff managed all aspects of the design development process including the environmental, utility, and right-of way phases; budgeting and funding allocation; and ultimately, awarding of the contract. The project is the result of a massive collaboration between DVRPC, PennDOT, the City of Philadelphia, Lower Merion Township, and the region.
DVRPC's Regional Trails Program aims to create a connected network of multiuse trails in Greater Philadelphia, otherwise known as the Circuit. Made possible by a $10 million investment from the William Penn Foundation, the program has leveraged another $12 million in funding for trail planning, design, and construction projects in the region.
Completing and improving the Circuit supports DVRPC's long-range plan goal of making non-motorized travel safe, attractive, and accessible for everyone. For more information, see www.dvrpc.org/RegionalTrailsProgram.
Baxter Trail Groundbreaking Celebrated in Northeast Philadelphia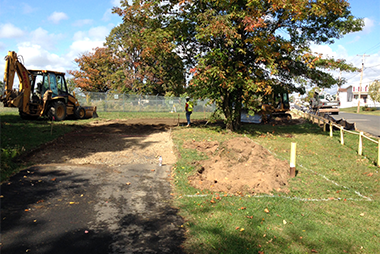 Local leaders such as Philadelphia Mayor Michael Nutter, Deputy Mayor for Environmental and Community Resources Michael DiBerardinis, Congresswoman Allyson Schwartz, Delaware River City Corporation (DRCC), and others convened on October 14 to announce the anticipated construction of a 1.8 mile section of the North Delaware Riverfront Greenway, named the Baxter Trail. The multiuse trail, which will include a bridge over the Pennypack Creek, is designed to connect the existing trail in Pennypack on the Delaware with Pleasant Hill Park. When finished, Baxter Trail will be part of the East Coast Greenway, a planned 2500-mile path linking East Coast cities from Maine to Florida.
The project is funded with earmarked federal funds included in the TIP plus a local match, which Congresswoman Allyson Schwartz helped to secure. DVRPC staff ushered the project through the PennDOT Design Development process for all approvals, clearances, and agreements. Philadelphia Parks and Recreation will oversee the construction management.
The new trail segment will complete another 1.8 miles of The Circuit, Greater Philadelphia's network of bicycle and pedestrian trails, which DVRPC has been working to connect through the Regional Trails Program. For more information, visit www.dvrpc.org/RegionalTrailsProgram.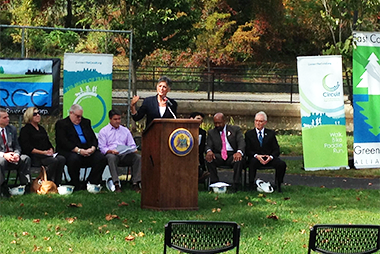 DVRPC Participates in the Largest Annual Gathering of Planners in PA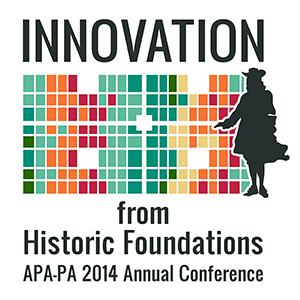 DVRPC had a strong showing at the Pennsylvania Chapter of the American Planning Association's 2014 Annual Conference last month. The conference, whose theme was "Innovation from Historic Foundations," was hosted in historic Philadelphia on October 12-14. The three days were filled with workshops, exhibitions, events, and notable speakers such as Mayor Nutter, who gave the 2014 Francis Pitkin Memorial Lecture on how he has been able to bring innovative planning, design, and leadership to the historic foundation of the City of Philadelphia.
DVRPC was proud to share best practices from its projects and studies with the approximately 500 planners and allied professionals assembled. Thirteen staff members, chosen in a selective process from among many well-qualified planners, presented on projects ranging from resilient revitalization of local communities and reusing abandoned railroad corridors for transit, to monitoring bicycle and pedestrian activity through permanent counters and food systems' impact on local planning. Amy Verbofsky, a Planning Associate in DVRPC's Office of Strategic Partnerships, was part of a group of Penn graduate students who won an award for their report, Small Legacy Cities, Equity, and a Changing Economy, at the conference. The report addresses to what extent traditional economic development projects equitably benefit low – moderate income communities and provides a blueprint for cities interested in building equity into future development plans.
For more information about the PA Chapter of the American Planning Association, or to view the full program, click here.
DVRPC Staff Member named WTS Philadelphia Woman of the Year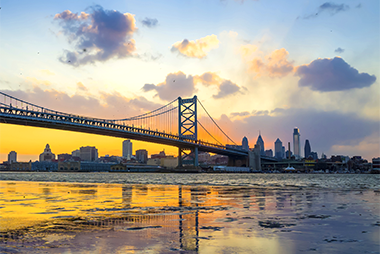 DVRPC is proud to announce that Laurie Matkowski, Manager, Office of Transportation Operations Management, has been named the WTS Philadelphia 2014 Woman of the Year.
WTS is an international organization dedicated to building the future of transportation through the global advancement of women. The Woman of the Year Award is given annually to honor a woman who is an outstanding role model and has contributed to the advancement of women and minorities in transportation. As a key figure in coordinating emergency response in the region, Ms. Matkowski's leadership has been essential to keeping the citizens of Southeastern Pennsylvania and Southern New Jersey safe. She has proven herself as a leader in her work to advance ITS in the region, and is an important advocate for the role of women and minorities in transportation.
The award will be presented at the WTS Philadelphia annual Awards Banquet, which will be held on Thursday, December 4th, 2014 at the Philadelphia Marriott Downtown, located at 1201 Market Street.
Facing the Future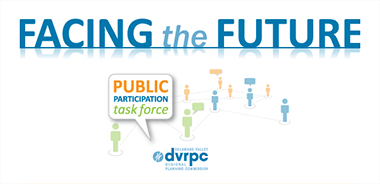 The DVRPC Public Participation Task Force hosted its second "Facing the Future" event on October 28, 2014. The PPTF invites speakers throughout the year to discuss a range of topics that impact the greater Philadelphia region. Laura Johnson of the Economy League of Greater Philadelphia, presented the World Class Index, a framework for tracking progress around improving regional education and talent outcomes, boosting business growth, and making Greater Philadelphia's infrastructure more effective and reliable. Over 40 attendees participated in a lively discussion of a range of issues including rising income inequality, supporting entrepreneurship, global business, workforce development, and education.
Keep an eye out for the next event in the Facing the Future series early in the new year.
Health Equity and Planning Ethics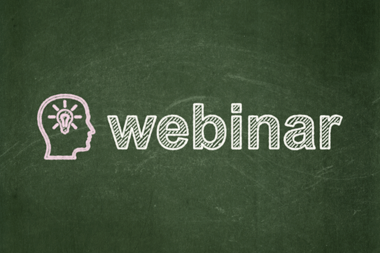 Equity and ethics are not identical, but they do intersect. Listen on Wednesday, November 5 as AICP planners and allied health professionals probe this important topic. How is health equity being addressed, and how does it relate to planning? What ethical codes do public health professionals follow, and where's the intersection with planning ethics? Examine the role equity plays in various ethical frameworks and find out how communities and planners are taking on health equity. This event offers 1.5 AICP CM Ethics credits.
Click here for details and registration.
Where We are Now: Recommendations in Action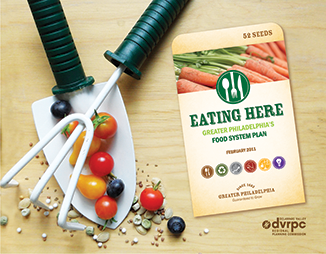 The next Greater Philadelphia Food System Stakeholder Committee meeting will be held on Friday November 7 from 10AM to 12PM at DVRPC's offices in Philadelphia. This Stakeholder Committee meeting will feature presentations from committee members Keystone Development Center, Common Market, The Food Trust, and The Reinvestment Fund. The presentations will highlight recent studies and programs that the organizations have undertaken to better understand and respond to challenges within the Food System. The presentations will help DVRPC kick off an update to Eating Here: Greater Philadelphia's Food System Plan, emphasizing some of the innovations and advancements that regional stakeholders have accomplished since the Plan's release in February of 2011.
Greater Philadelphia Food System Stakeholder Committee Meeting
Friday, November 7, 2014
10AM to 12PM
DVRPC Offices
To RSVP, please email foodsystem@dvrpc.org by October 31st; please let us know if you are planning to stay for lunch and if you have any dietary requests.
For more information about DVRPC's food system planning efforts, please visit www.dvrpc.org/food or contact Alison Hastings at ahastings@dvrpc.org or 215.238.2929.