DVRPC News: June 2013
Volume 34, Issue 12
June 2013
Public Comment Period for the Draft Long-Range Plan Still Open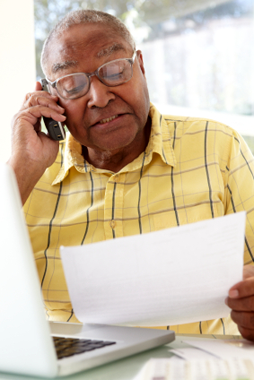 DVRPC's 30-day public comment period for its update to the long-range plan (LRP), as well as its Transportation Conformity document, will end on July 8. Connections 2040 Plan for Greater Philadelphia covers the direction of the entire Delaware Valley over the next 27 years. Transportation Conformity is the process that ensures that programs receiving federal funding are consistent with the region's air quality goals. The LRP is officially updated every four years, and your comments are essential to its development. The final draft of the LRP will be officially adopted at the next Board meeting, to be held on July 25. Comments will also be accepted ahead of that Board meeting. To view the documents, please visit www.dvrpc.org/GetInvolved/PublicNotices/2013-06_conformity.htm.
Written comments and questions may be submitted:
Public comments must be submitted in writing in order to be incorporated into the final public record of comments. If you are unable to submit comments by this standard, please contact DVRPC at 215-592-1800 for assistance.
All comments must be received by 5 p.m. on July 8, 2013.
FY2014 DVRPC Board Officers Elected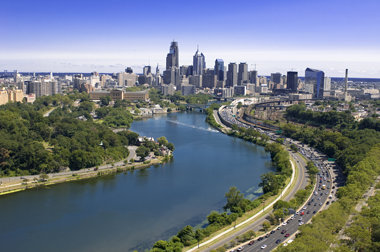 The DVRPC Board has selected James Simpson, Commissioner of the New Jersey Department of Transportation, to lead the agency as Board Chair through the next fiscal year. Commissioner Simpson takes over this leadership role in July, and will serve until June 30, 2014.
The Board also elected Leslie Richards, Montgomery County Commissioner, as Vice Chair; Louis Cappelli, Jr., Esq., Camden County Freeholder, as Secretary; and Ronald Henry, the Pennsylvania Governor's Appointee to the Board, as Treasurer.
PA 100 Crashes Down by 30% Thanks to Safety Improvements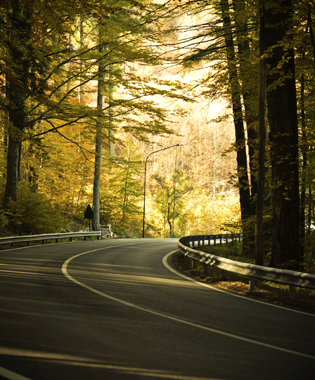 Crashes along PA 100 in northern Chester County were reduced by 30% between 2007 and 2011, following a $1.5 million investment of safety-related improvements, according to a new DVRPC analysis. The safety measures that contributed to the reduction of crashes included a roadway surface friction treatment (Nova Chip) for reducing hit-fixed-object (HFO) crashes, tree management to help the roads dry faster, signing, and speed enforcement.
Following several fatal crashes between 2003 and 2006, DVRPC examined an 8-mile segment of PA 100 and recommended a list of short-term, immediate safety improvements that were put in place by PennDOT and the local communities.
Local elected officials were updated on the new DVRPC analysis and future planned safety projects at a stakeholder meeting on June 14. Future improvements include two police enforcement pull-off areas, the addition of a left turn lane on northbound PA 100 at PA 23, the re-application of a high friction pavement course, and pavement marking treatments.
For more information on DVRPC's safety program, visit www.dvrpc.org/transportation/safety.
DVRPC Hosts Regional Planners from Across the Country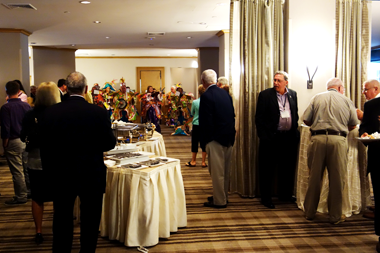 Last week, over 250 regional planners, elected officials, and policy experts convened in Philadelphia to share experiences and explore ways to improve the quality of life and in their regions while honing their competitive edge.
DVRPC served as the local host for the Annual Conference of the National Association of Regional Councils (NARC) and showed attendees the best of what the Greater Philadelphia region has to offer. The conference opened with a reception and welcome by Terence Farrell, Chester County Commissioner and DVRPC Board Chair, as well as Meryl Levitz, President and CEO of the Greater Philadelphia Tourism Marketing Corporation.
Sessions and forums covered a wide range of topics, but all focused on the conference theme of "Creating Competitive and Prosperous Regions." Topics included transportation funding/legislation, the role of philanthropy, alternative energy and climate change, safety and security planning, and much more.
Job Access and Reverse Commute (JARC) Grants Awarded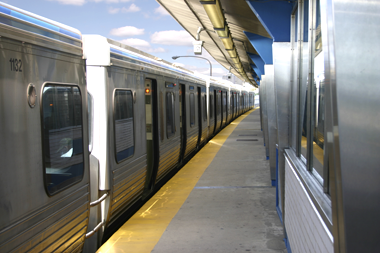 To help provide access to jobs for low-income workers and reverse commuters, DVRPC approved approximately $5.4 million in funding for the Job Access and Reverse Commute (JARC) program in southeastern Pennsylvania.
The JARC program is intended to help fund transportation services and supportive activities that facilitate access to jobs for welfare recipients, lower income persons, and reverse commuters, or urban residents who travel to suburban employment opportunities. It supplements the region's public transportation system by expanding early morning and evening services and providing shuttles connecting transit stations to employment sites.
This funding falls under DVRPC's Coordinated Human Services Transportation Plan (CHSTP), which includes regional demographic information, policies, and program priorities. The DVRPC Board approves regional project applicants for funding, based on the CHSTP Selection Committee's list of recommendations, which evaluates the consistency of proposed projects with the adopted regional CHSTP and the statewide PennDOT application objectives. Recommended projects are added to the regional Transportation Improvement Program (TIP), pending grant approvals.
For more information about CHSTP work at DVRPC, visit www.dvrpc.org/CoordinatedHumanServices.
Traffic Incident Responders Receive Cooperative Training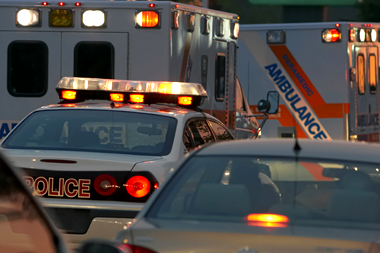 As anyone who has witnessed a traffic accident knows, chaos often ensues. Cars are backed up for miles, and billions of hours and gallons of gasoline are wasted annually as a result. It is also a very dangerous scene for the first responders. On average, five firefighters, 12 police officers, and 52 tow operators are struck and killed each year across the United States.
In response to Congress' directive to improve the efficiency and safety of the U.S. highway system, the Federal Highway Administration (FHWA) is offering the first national, multi-disciplinary traffic incident management (TIM) process and training program. The unique training for first responders promotes a shared understanding of the requirements for safe, quick clearance at traffic incident scenes; prompt, reliable and open communications; and motorist and responder safeguards.
DVRPC coordinated with the FHWA to bring the national TIM "Train the Trainer" course to the region on May 21st and 22nd at the City of Philadelphia's Fire Department Training Academy. Two nationally recognized trainers guided participants with interactive seminars, case study analyses, tabletop scenarios, and a field practicum.
Sixty first responders within the DVRPC region learned how the placement of response vehicles can either aid or impede another discipline's efforts and can impact the quick restoration of traffic flow. Responders also learned about human behavior in highway safety to help prevent additional injuries or delays that may result from secondary crashes occurring near the initial crash site. Participants who completed the training are encouraged to deliver the training to other responders in incident management task forces and their agencies, creating a multiplier effect of the training throughout the region.
The FHWA initiative, Every Day Counts (EDC), has published a factsheet about the program, which can be found here [pdf].
Why Does Place Matter to Creative Businesses?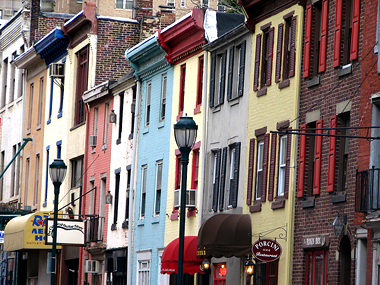 This month, the Regional Community and Economic Development Forum hosted presentations on cultural data, as well as a panel consisting of founders of creative businesses from around the Greater Philadelphia region.
Moira Baylson, from the City of Philadelphia's Office of Arts, Culture, and the Creative Economy, introduced CultureBlocks, a new interactive tool for mapping of cultural activities around Philadelphia. The aggregated cultural data can be layered with demographic data for a unique perspective on the health of the city's culture and creative economy. This tool reinforces the intangible identity of place with detailed data and research, becoming a resource for use in making place-based decisions and empowering the arts community. It has three different functions for the optimum use of the data, and boasts a user-friendly interface. Explore the application and learn more about its inception at www.cultureblocks.com.
Attendees at the meeting also heard from Larry Eichel, of The Pew Charitable Trusts, on the State of the City. The 20- to 34-year-old age group is growing quickly, surpassing the rate of the other age groups. Yet while Philadelphia currently attracts young adults, it may not be able to sustain them due to the comparable lack of jobs and adequate schooling options for their children. This report shows the great potential for economic and cultural growth and presents itself as a catalyst for change. The full document can be seen here [pdf].
The final portion of the forum consisted of the "voices of the creative economy," a panel of founders of creative businesses in the Greater Philadelphia region. The founders of Duke & Winston, Azavea, Victory Brewing Company, and Bario-Neal all weighed in on how their locations have been integral to the mission, vision, and business practices of their companies. Each extolled the virtues of the Delaware Valley region, such as the accessibility of their target demographics, local talent, and the resources afforded to them. The transportation network and accessibility of cultural and business assets were also identified as beneficial, while the business tax structure of the city was identified as prohibitive.
Interested in Making Your Community Energy Efficient?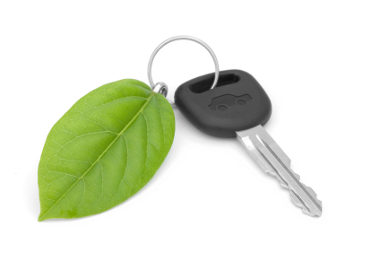 Join us in moving toward a more sustainable future as we explore ways to develop a renewable energy ordinance for solar, small-wind, and geothermal energy systems in Pennsylvania. The event, titled "Choosing the Renewable Energy Frameworks that Work for Your Community," will be held at DVRPC on July 18 from 8:30 a.m. to 12 p.m. with a webinar option also available.
Experts in the field of energy and sustainability will also discuss the regulation of each type of system at the municipal level and provide an overview of DVRPC's Renewable Energy Ordinance Frameworks, which were specifically developed as resources for municipalities. This event is perfect for local and county leaders as well as anyone interested in energy ordinances. 3 CM credits are available, pending approval.
To register and to view the list of speakers, visit energyframeworks.eventbrite.com.
For more information, contact Liz Compitello at 215-238-2897 or ecompitello@dvrpc.org.
Become an Air Quality Partner and Help Reduce Air Pollution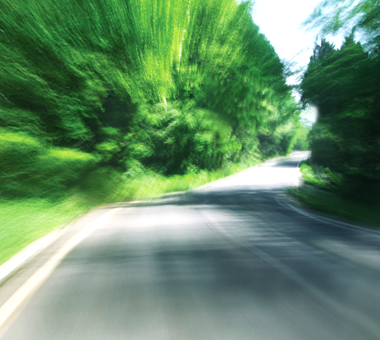 We're in the midst of the ozone season and the Air Quality Partnership is busy forecasting air quality and promoting ways to improve it. DVRPC is seeking businesses, organizations, governments, and citizens to take steps to reduce smog-forming pollutants by becoming an AQP partner.
There is no cost to participate; all materials are supplied to you. We simply ask that your organization:
Appoint an individual to receive daily air quality forecasts via e-mail from May until September
Fly or display a red flag on days when air quality is forecast to be unhealthy (Air Quality Action Days)
Display information when possible about the Air Quality Partnership for the benefit of visitors and employees
Spread the word about the AQP, the meaning of the flag, and steps to take on days when poor air quality is forecast through newsletters, community television, or other available means.
Participation is simple, and it's an excellent way to show your organization's commitment to cleaner air at a time when many companies are seeking ways to "go green."
If you are interested in becoming an Air Quality Partner, please contact Sean Greene, Senior Transportation Planner, at 215-238-2860 or sgreene@dvrpc.org.
Classic Towns Gallery Show Makes Its Final Appearance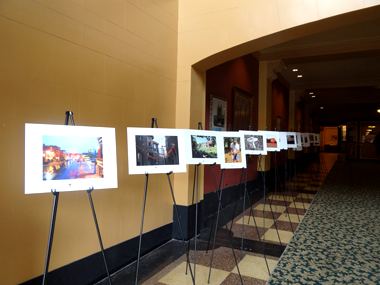 Winning photos of the 2012 "I Love Classic Towns" photo contest will be shown for the final time during the month of July at the PhoenixVillage Art Center in Phoenixville, PA. The photos have been touring galleries in the region's Classic Towns since last September, representing the myriad reasons that we love living in the Classic Towns of Greater Philadelphia. Stop by the show to see some beautiful photos that explore places dear to us, old and new. See how many places you recognize!
DVRPC recognizes Classic Towns around the region that feature unique communities with rich histories and vibrant culture. Explore the Classic Towns and upcoming events at www.classictowns.org.