DVRPC News: August 2013
Volume 35, Issue 2
August 2013
DVRPC Welcomes Cheltenham to Groundbreaking Classic Towns Program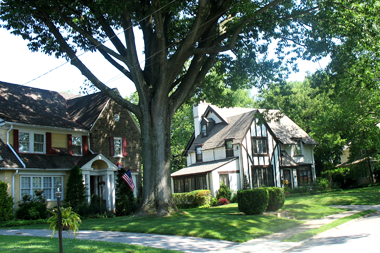 Photo courtesy of Cheltenham Township
DVRPC named Cheltenham Township in Montgomery County to its Classic Towns of Greater Philadelphia program, which is designed to promote the region's unique communities in both the city and suburbs.
"Cheltenham has a diverse population, rich architecture and a lot of quaint charm. Its tree-lined residential neighborhoods surround many commercial districts that are serviced by regional rail lines, which make the community a truly transit-oriented town," said Township Manager Bryan Havir. "The Classic Towns program will help us spread the word to potential residents and businesses about all the benefits of locating here – from our community parks, our restaurants and shops, to our proximity to public transit."
Classic Towns of Greater Philadelphia is a groundbreaking DVRPC initiative designed to promote the region's unique communities in both the city and suburbs.
To date, DVRPC has named 19 Classic Towns. They are: Ambler, Ardmore, Bordentown City, Cheltenham, Collingswood, Germantown, Glassboro, Haddon Heights, Kennett Square, Lansdale, Lansdowne, Manayunk, Media, Merchantville, Moorestown, New Hope, Phoenixville, Souderton/Telford, and West Chester.
To learn more about the Classic Towns program and these communities as a whole, as well as specific neighborhoods and their amenities, visit www.classictowns.org.
Please join us on September 20 for a scenic trolley tour of Chester County's Classic Towns. For more information and tour registration, visit dvrpc.ticketleap.com/trolley-tour-of-chester-county.
Ridge Pike Access Study Completed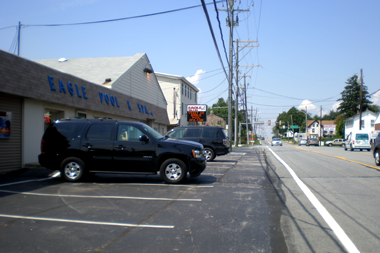 Parking spaces with unlimited access can create traffic conflicts
Access management is the proactive management and design of driveways and intersections to promote a complementary relationship between the highway and the accesses along it. This recently published study addresses an emerging corridor on Ridge Pike in Lower Providence Township, Montgomery County, which is in the process of updating its zoning code for the northwest portion of the study corridor to accommodate more dense land uses in the area. The section of Ridge Pike studied is 4.3 miles long and comprised of differing natural landscapes and abutting land uses.
For analysis and recommendation development, the study team divided the corridor into three sections based on land use and density. Recommendations include public transportation and sidewalk enhancements, traffic safety improvements at congested intersections, as well as design recommendations that would allow for better vehicle access and circulation at unique locations that could be implemented successfully throughout the corridor.
To view the report, visit www.dvrpc.org/Products/13022.
Do you know if your air is safe to breathe?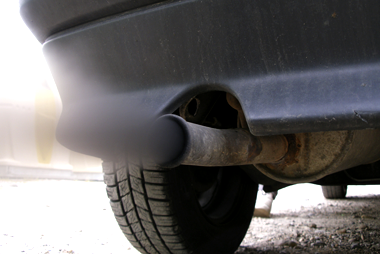 The Air Quality Partnership, a program of DVRPC, needs your input on the air quality alert system. With your feedback, we will be able to improve outreach and education on a matter of crucial importance to public health.
Please take five minutes to complete this survey:
www.surveymk.com/s/AirQualitySurvey
The information you provide will be kept strictly confidential. Survey results will only be used to study the impact of the Partnership's activities.
Thank you for your participation in this important research and please share this with your family and friends! The survey will be open through the end of ozone season in September.
The Air Quality Partnership is a coalition of over 350 public and private organizations from Delaware, New Jersey, and Pennsylvania that work collaboratively to educate the public about ways to improve the region's air quality. On days when air quality is forecast to be unhealthy, the Partnership declares an Air Quality Action Day and asks the public to take voluntary actions to protect their health and reduce pollution levels. For more information about ozone, particle pollution, and the Air Quality Partnership, visit www.airqualitypartnership.org.
PARK(ing) Day 2013 Coming to a Street near You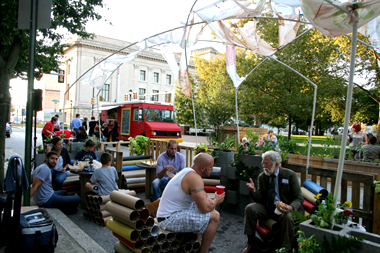 Next month, for the sixth year in a row, people will put aside their infamous feuds over Philadelphia's coveted street parking and sit down to share some grass – literally. Over 50 groups will construct pop-up parks in metered parking spaces on the day of September 20, 2013. In past years, these parks have included veritable urban jungles, landscaped meeting areas, makeshift mini golf courses, handcrafted campsites, verdant lawns, inventive public art displays, and creative cafés. Everyone is invited to support the participants and engage with these temporary public parks of only 170 square feet. This year will mark the Commission's third year as a participant and sponsor of the event.
PARK(ing) Day was founded by Rebar, a San Francisco art and design studio, in 2005 to raise awareness of the need for green and pedestrian-friendly spaces in urban environments. Philadelphia celebrated PARK(ing) Day for the first time in 2008 with over 25 installations for relaxing, cycling, creating art, education, and socializing. This year's event is sponsored by AIA Philadelphia and organized by Zimmerman Architecture and Planning Studio, in partnership with DVRPC.
For more information about PARK(ing) Day, visit www.parkingday.org and www.parkingdayphila.org, and follow them on Twitter @parkingdayphila.
In addition, the Community Design Collaborative is hosting a reception for the public to celebrate the activists, artists, architects, and other creative people who make PARK(ing) Day possible. The celebration will take place in the Pennsylvania Horticultural Society (PHS)'s pop up garden at 313 South Broad St. from 4:30 to 6:30 p.m.
Visit parkingdayphila2013-estw.eventbrite.com to register or become a sponsor of the reception.
Food System Stakeholder Committee Meets to Discuss Challenges to New Farmers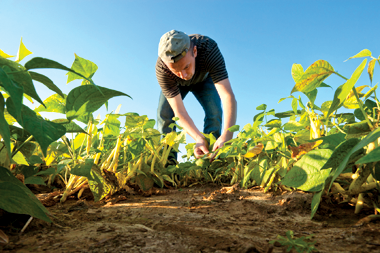 DVRPC's Greater Philadelphia Food System Stakeholder Committee convened on August 8 for the first time this year to discuss "New Farmers: Challenges in Accessing Knowledge, Land, and Financing," and how the topic applies to the Greater Philadelphia region. The Greater Philadelphia 100-mile food shed is the second densest in the nation and has great potential for growth in local and sustainable food production. Transforming Open Space to Sustainable Agriculture, a report undertaken by DVRPC and the GreenSpace Alliance, identifies approximately 13,000 acres in Southeastern Pennsylvania with the potential to be converted to farmland, which could in turn generate a massive $250 million in additional crop value per year. The recent trend of people from urban and suburban areas gravitating to farming is an indicator that this food system growth is within reach, and that consumers are supportive, as can be seen in the 500% increase in Southeastern Pennsylvania farmers' markets during the decade of 2000-2010.
Alison Hastings, Manager of DVRPC's Office of Strategic Partnerships, opened the meeting by explaining that new farmers are integral to the "food economy," which comprises all of the activities related to producing, purchasing, processing, distributing, marketing, prepping, consuming, and disposing of food. New farmers are usually defined as having spent less than ten years as the main operator of a farm.
Into this breach steps a number of organizations that attempt to connect new farmers with resources. Marilyn Anthony, the Eastern Region Director of the Pennsylvania Association for Sustainable Agriculture (PASA), shared its mission of supporting economic development, environmental restoration, and human health by providing education and technical assistance, among other initiatives. Marilyn highlighted PASA's Farm Lease Connection program, which seeks to bring together farmers and landowners to help create profitable farm enterprises. Jake Beinecke, of the Open Space Institute, gave an overview of the Farm Viability Project that he spearheaded. His organization has piloted a lease-to-own (LTO) project that allows beginning farmers to lease land for a period of 5 to 7 years, with an exclusive option to purchase the property at any time during the lease. Theoretically, LTO will provide new farmers with land security, encouraging them to invest in land improvements and infrastructure early on and grow their farm enterprise. At the same time, LTO will allow land trusts to fulfill their core mission of land conservation by preserving the farmland and creating conservation buyers out of farmers.
To learn more about DVRPC's food systems work and the Food System Stakeholder Committee, go to www.dvrpc.org/food.
Paving the Way to a Bright Future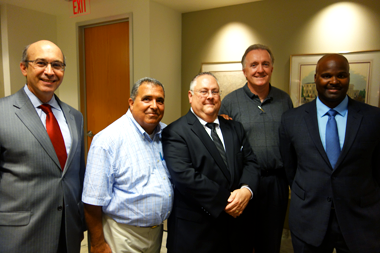 Representatives of NuStar Asphalt LLC were featured guest speakers at the July 2013 meeting of the Delaware Valley Goods Movement Task Force, DVRPC's freight advisory committee. The NuStar Asphalt Refinery, located in Paulsboro, Gloucester County, employs virtually all transportation modes, has a 74,000-barrel-per-day capacity, and produces a variety of asphalt products used on local highway construction projects and even near the White House. Pictured are (l-r): Barry Seymour (DVRPC), Dave Luvara (Railroad Construction Co. of South Jersey), Bob Uhl (NuStar), John McCreavy (SMS Rail Lines), and Jerome Jackson (NuStar).
DVRPC's Kwan Hui presented the new FY2014 Transportation Improvement Program (TIP) for New Jersey to the Task Force. She demonstrated how the updated TIP incorporates freight, as well as highlighted specific projects that will improve the goods movement network when implemented, such as the Rail-Highway Grade Crossing Program, which will maximize New Jersey's railroads, and the River Road Improvement Project in Camden, which will mitigate truck traffic and promote investment along the main commercial corridor of the Cramer Hill neighborhood. Learn more about the updated FY2014 TIP for New Jersey at www.dvrpc.org/TIP.
Also discussed in the meeting was The Lower Schuylkill Master Plan, a comprehensive blueprint for revitalization of a 3,700 acre industrial area along the Lower Schuylkill River. The plan envisions an integrated network of three business campuses, featuring superior riverfront locations, integrated greenspace, and innovative stormwater management. In keeping with the water theme, the attendees also heard from Dr. James J. Corbett of the University of Delaware on strategies for improving goods movement through maritime transportation, and the Executive Director of The Seamen's Church Institute, Dr. Peter Stube, who shared the multifaceted mission of his organization.
To learn more about the Goods Movement Task Force, visit www.dvrpc.org/Freight/DVGMTF/.