DVRPC News: November 2012

Volume 34, Issue 5
November 2012
DVRPC Launches RideECO, a New Transit Commuter Benefit Program
DVRPC has launched a new and expanded commuter benefit program – RideECO (Easy Commute Options). As of January 1, 2013, DVRPC will no longer be licensing the TransitChek trademark and will be using the brand RideECO to offer and promote its commuter benefit program and related products or services. The new program allows employers and commuters to save money by putting pre-tax dollars toward fares on public transportation. Commuters can save up to $500 per year, and employers can save money by reducing FICA taxes. The expanded RideECO program will offer fare materials (passes and ten-trip tickets) to RideECO Select participants in 2013.
RideECO is accepted by SEPTA, DART First State, NJ Transit, PATCO, and Amtrak. It is also accepted by central Pennsylvania transit agencies, including CAT, Red Rose, rabbittransit, LT, and BARTA. In addition, commuters may use RideECO vouchers on vRide, a vanpool provider. DVRPC has expanded some of its other commuter services programs to benefit RideECO clients, such as Emergency Ride Home and Share-A-Ride, which provides ride-matching for carpools or vanpools.
In addition to a new website, commuters will notice a new logo and advertisements throughout the Delaware Valley. Currently, almost 700 companies participate in the program.
An event on November 14 served as the official launch and informed current customers of the rebranding. Craig Ey, Editor-in-Chief of the Philadelphia Business Journal, served as the speaker and provided remarks about transportation and the local economic climate.
For more information about the new RideECO program, visit www.RideECO.org. To learn more about DVRPC's commuter services programs, visit www.dvrpc.org/MobilityAlternatives.
DVRPC Awards $10.7 Million in Grants to Transportation Projects that Reduce Emissions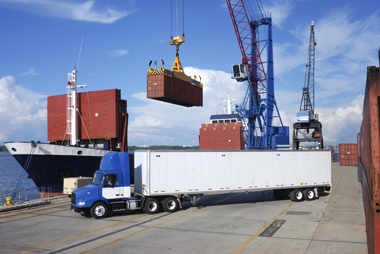 DVRPC's Competitive Congestion Mitigation and Air Quality (CMAQ) Program has awarded $10.7 million in federal CMAQ funds to transportation-related projects that will help the region reduce emissions, and in many cases, reduce traffic congestion.
A total of $8,000,000 in CMAQ funds were awarded to projects in the Pennsylvania portion of the DVRPC region; and $2,700,000 was awarded to projects in the New Jersey portion of the region.
A wide variety of funded projects include pedestrian and bicycle projects, transit improvement programs, congestion reduction and traffic flow improvements, diesel retrofit projects, and funding of transportation demand management programs, among others.
For more details and to view the list of awardees, visit www.dvrpc.org/cmaq.
Learn About Diversifying Your Revenue Sources on December 11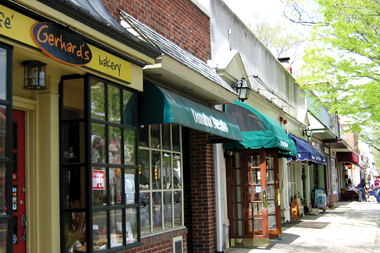 Given the nation's economic climate and looming fiscal constraints, many communities are looking for creative solutions to their problems and challenges. On December 11, DVRPC is hosting a Strategies for Older Suburbs Roundtable that will bring community and economic development professionals together to share challenges and good ideas, as well as brainstorm answers to tough questions.
Participants will discuss various techniques to bring in additional revenue to their organizations, including fundraising, donations, and special events. Donna Harris, Principal of Heritage Consulting, Inc., will lead the roundtable discussion. For more information, click here.
Public Participation Task Force Provides Input for Long-Range Plan Outreach Campaign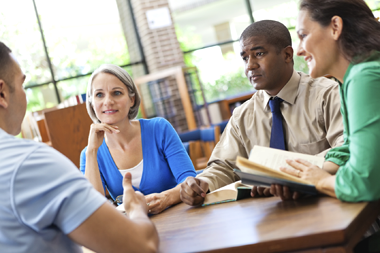 At its inaugural meeting on November 15, the Public Participation Task Force (PPTF) had the opportunity to learn more about the Connections 2040 Long-Range Plan, which will be released in the spring of 2013.
DVRPC has engaged a consultant team to develop an education and outreach campaign to implement the goals of the Plan with a particular emphasis on transportation funding challenges. The campaign will include the creation of a well-defined message and implementation strategies. DVRPC will be working to build a coalition of stakeholder organizations and to increase awareness of the transportation funding crisis through a public relations campaign. The PPTF reviewed and provided feedback on the education and outreach campaign, and discussed how they could help DVRPC spread the message to a wider audience.
Task Force members serve a two-year term that began in July. In addition to geographic diversity, the PPTF strives to represent the racial, ethnic, cultural, gender, age, and economic diversity of the region, with members from throughout Greater Philadelphia bringing their own individual experiences to the planning table.
For more information about the Task Force and upcoming meetings, visit www.dvrpc.org/getinvolved.
DVRPC Updates Plan for Improving Safety and Outlines Funding Sources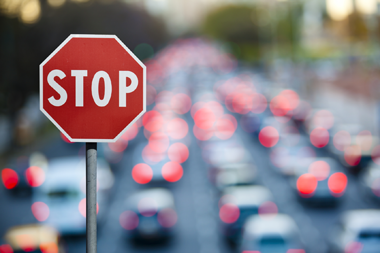 An average of 377 people lost their lives in crashes on Delaware Valley roads each year between 2008 and 2010. Approximately 45,000 people were injured in about 85,000 crashes during that same time. The 2012 Transportation Safety Action Plan: Improving Transportation Safety in the Delaware Valley defines seven key emphasis areas, or factors that contribute to crashes. It also examines a range of strategies for each emphasis area and offers guidelines for implementation. The Safety Action Plan is supplemented with a series of seven flash cards, which summarize each emphasis area and recommended strategies. The cards can be found here.
To view the full Safety Action Plan, click here.
A guide for funding solutions to address transportation safety issues is also now available. It outlines key processes, useful publications, and potential funding sources. The document is geared toward municipal and county staff, or any stakeholders who are interested in improving safety. The full publication is available here.
Regional Safety Task Force Focuses on Aggressive Driving to Promote Safer Travel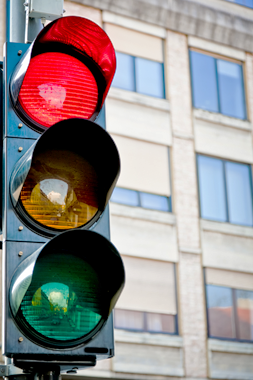 People who drive aggressively put everyone on the road in danger, increasing the risk of being involved in a collision with potential deadly consequences. Aggressive driving is the most significant emphasis area, as it was a contributing factor in 50 percent of the annual traffic fatalities in 2008 through 2010.
At a Regional Safety Task Force meeting last month, attendees learned about best practices in the region, such as the success of Philadelphia's Red Light Enforcement Program and outreach to jury members and judges about waiving tickets. The group also discussed what stakeholders can do to curb aggressive driving, like publicizing efforts on their websites, helping officers understand the value of thoroughly completing crash reports, and promoting shared messages.
A one-page summary of the meeting is available here [0.2 MB pdf].