DVRPC News: March 2012

Volume 33, Issue 9
March 2012
DVRPC Awards $959,000 to NJ Municipalities for Community Revitalization Projects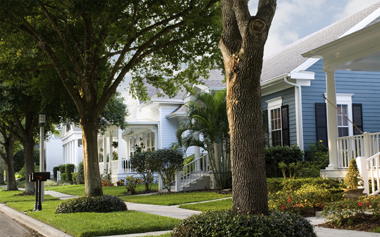 DVRPC has awarded $959,000 to 14 municipalities and two counties in New Jersey through the Transportation and Community Development Initiative (TCDI) program. TCDI grants support planning for local development and redevelopment efforts.
TCDI creates more livable neighborhoods in the region's core cities and older suburbs. The grants support local planning projects that will lead to more residential, employment, or retail opportunities; improve the overall character and quality-of-life within these communities to retain business and residents; enhance and use the existing transportation infrastructure capacity in these areas to reduce demands on the transportation network; and reduce congestion and improve the transportation system's efficiency.
Among the municipalities awarded TCDI funding were: Mount Laurel Township, which received $32,000 to develop a new bikeway plan that will connect the Township to the Rancocas Greenway; Swedesboro Borough, which was awarded $50,000 to create and implement a strategic marketing campaign for the Borough's Central Business District; and Lawrence Township, which received $45,000 to explore the need for a link over I-95 for the Johnson Trolley Line.
For a complete list of grants and more information about the program, visit www.dvrpc.org/TCDI.
DVRPC Holding Two Student Forum Events This Spring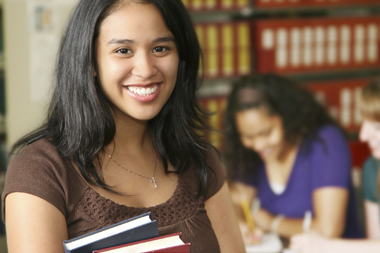 This spring, DVRPC is hosting a series of Regional Student Forum events for local planning students, including a panel on social media and a transit planning workshop. Meetings will be held at DVRPC's Conference Center from 3:00 to 5:00 PM.
Friday, March 30, 2012
The Forum will feature a panel on how to use social media for networking, job seeking, and professional development. To RSVP, visit march30rsf.eventbrite.com.
Friday, April 20, 2012
Following an overview of transit planning in the region, students will participate in a mini workshop to develop strategies for encouraging transit ridership among young people. To rsvp, visit april20rsf.eventbrite.com.
The Forum, which welcomes students from universities and colleges in the region, is the first to bring students from Pennsylvania and New Jersey together to discuss planning issues and innovations on a regional scale. To sign up for the Regional Student Forum mailing list, please contact Jane Meconi, Public Involvement Manager, at 215-238-2871 or public_affairs@dvrpc.org. For continuously updated news of interest to student planners in the region, visit regionalstudentforum.blogspot.com.
Sign Up Now for LED Traffic Signal Conversion Program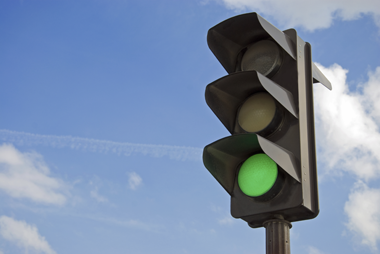 On April 11, 2012, DVRPC will host the first seminar of the 2012 "Reducing Energy Costs in Municipal Operations Seminar Series." The seminar will highlight the financial and safety benefits of converting incandescent traffic signals to LEDs, and will provide information on how to participate in the LED Traffic Signal Conversion Program. DVRPC invites all municipalities in southeastern Pennsylvania counties of Bucks, Montgomery, Chester and Delaware to participate in the program. It will help municipalities cost-effectively purchase and install LED traffic signal lamps to replace currently installed incandescent lamps or LED lamps that have reached the end of their useful life. The LED Traffic Signal Conversion Program provides municipalities with streamlined access to low-cost lamp procurement and installation.
To register, visit: www.dvrpc.org/EnergyClimate/CircuitRider/seminar.htm
enLIGHTen us with your answers! Have you completed DVRPC's LED Traffic Signal Questionnaire? Your responses to this questionnaire will help DVRPC better understand municipal traffic signal installation needs, and will be used to support the LED Traffic Signal Conversion Program.
Classic Towns Program Needs Your Best Photos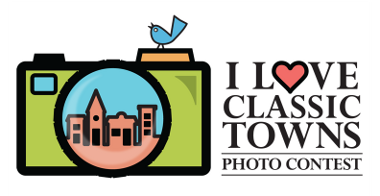 DVRPC's Classic Towns of Greater Philadelphia program is hosting its first ever photo contest. The "I Love Classic Towns" photo contest is designed to engage the community in showcasing the region's unique neighborhoods in both the city and suburbs.
At present, there are 20 towns designated as Classic Towns by DVRPC. They are: Ambler, Ardmore, Bordentown City, Bristol Borough, Collingswood, Germantown, Glassboro, Haddon Heights, Kennett Square, Lansdale, Lansdowne, Manayunk, Media, Merchantville, Moorestown, New Hope, Overbrook Farms, Phoenixville, Souderton/Telford, and West Chester.
Both amateur and professional photographers are invited to submit their best images from these towns. The winning photographs will be selected by a panel of judges. Up to $1500 in cash prizes is available. The photographs will then become part of a traveling exhibit starting in Philadelphia and continuing to the Classic Towns.
The deadline for submitting photos is April 14, 2012. Complete submission requirements and contest rules may be found on the Classic Towns website at www.classictowns.org.
DVRPC Offers Free APA Webinars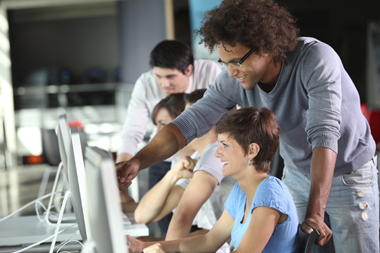 DVRPC and its partner organizations are offering a series of free American Planning Association (APA) webinars at locations throughout the region. Each webinar will cover a different topic in planning, ranging from "Adapting Cities to Climate Change" to "Maintaining Neighborhood Character."
Each of the programs has been approved by APA for 1.5 Certification Maintenance credits for American Institute of Certified Planners (AICP) members. The next webinar event, titled "Monetizing Sustainability," will be held Wednesday, May 2, 2012 at the Montgomery County Planning Commission in Norristown, PA.
For more information about how to register and to view the full list of upcoming APA webinars, visit www.dvrpc.org/MunicipalOutreach/events.htm.
CMAQ Program Now Accepting Applications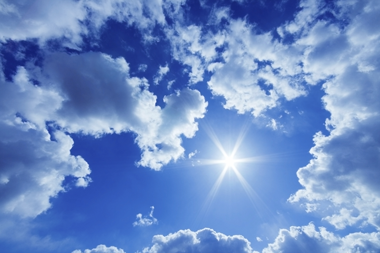 DVRPC's Competitive Congestion Mitigation and Air Quality (CMAQ) Program is now accepting applications for transportation-related projects that can help the region reduce emissions from mobile sources and meet the National Clean Air Act Standards. CMAQ-eligible projects will demonstrably reduce air pollution emissions, and in many cases, reduce traffic congestion.
Examples of eligible projects include pedestrian and bicycle projects, transportation improvement programs, congestion reduction and traffic flow improvements, diesel retrofit projects, and funding of transportation demand management programs, among others. Public agencies and public-private partnerships with a public agency sponsor are eligible to apply for the Competitive CMAQ Program funds.
Beginning in 2013, a total of $8,000,000 will be available for the Pennsylvania counties of Bucks, Chester, Montgomery, Delaware, and Philadelphia. A total of $2,600,000 will be available for projects in Burlington, Mercer, Camden, and Gloucester counties in New Jersey.
Applications for the Competitive CMAQ Program will be accepted until 5:00 PM on Monday, May 14, 2012. For more information about the CMAQ Program and how to apply, visit www.dvrpc.org/cmaq.
Five Ways to Save Money on Your Commute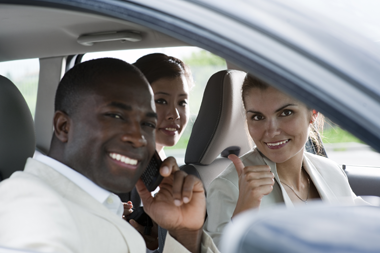 As rising gas prices continue to take a toll on commuters' wallets, DVRPC has a number of tips and programs to help commuters spend less time and money getting to work. Follow one or more of these tips for a cheaper, faster commute:
Take transit and get your ride tax-free. The TransitChek program allows commuters to purchase transit fares with pretax dollars and save up to $500 per year on federal income taxes. Visit www.gettransitchek.org for more information.

Consider a carpool or vanpool. DVRPC's Share-A-Ride service allows southeastern Pennsylvania commuters to find other commuters who drive the same route. For more details, visit www.pacarpool.org. New Jersey employees can contact the Cross County Connection Transportation Management Association at www.driveless.com for more information on carpooling.

Tell your employer to contact MAP. DVRPC's Mobility Alternatives Program (MAP) offers free information and outreach on taking transit, carpooling and vanpooling, teleworking, flex time, and employee incentives. For more information, employers can call 215-592-1800 or visit www.dvrpc.org/mobilityalternatives.

Change the way you drive. Taking simple steps such as cleaning out your car's trunk, combining errands with your daily commute, and avoiding aggressive driving (speeding, rapid acceleration, and hard braking) can significantly increase your car's gas mileage while reducing your environmental impact.

Follow regular maintenance schedules for your car. A properly running vehicle emits less pollution and saves gas. When filling up on gas, stop at the click and don't top off the tank. Spillage adds two tons of air pollution daily and costs you money. Properly inflated tires can improve your gas mileage up to 3.3%. When changing your oil, use a manufacturer-recommended grade motor oil to improve fuel economy by 1-2%.
Event Aims to Keep "Seniors on the Move"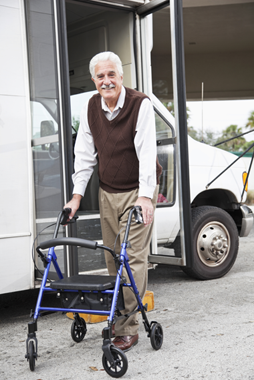 On Friday, March 9, 80 stakeholders from around the region gathered at DVRPC's offices in Philadelphia for "Seniors on the Move: Innovation Around Transportation." The discussion was focused on addressing the transportation issues facing Greater Philadelphia's older adults and their service providers. The event was hosted by GenPhilly and co-sponsored by DVRPC, the Jewish Federation of Greater Philadelphia, and the Philadelphia Corporation for the Aging.
The event featured a keynote address from Karen Wolf-Branigin, Director of the National Senior Transportation Center in Washington, D.C. Wolf-Branigin highlighted innovative strategies that transportation providers around the nation are using to cope with shrinking budgets and a rapidly growing senior population. She also emphasized the importance of matching seniors with services that suit their personal needs and comforts. "Just because a service is out there," Wolf-Branigin said, "doesn't necessarily mean it's the best fit for everyone."
The event also featured remarks from Montgomery County Commissioner and DVRPC Board Member Leslie Richards and a panel presentation including Jane Meconi, Public Involvement Manager, DVRPC; Nilda Rivera-Frazier, Manager of Customer Service and Advocacy, SEPTA; Anthony Johnson, Deputy Director, Partnership Transportation Authority; and Ariel Ben-Amos, Planner/Analyst, Philadelphia Mayor's Office of Transportation and Utilities.