DVRPC News: July 2011

Volume 33, Issue 1
July 2011
DVRPC Board Elects New Officers for FY2012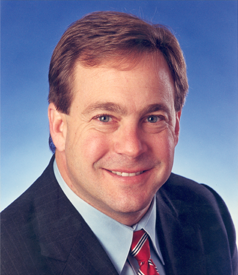 The DVRPC Board has selected the Honorable Louis Cappelli, Jr., Esq., Camden County Freeholder, to lead the agency as Board Chair through the next fiscal year. Freeholder Cappelli took over this leadership role in July, and will serve until June 30, 2012.
The Board also elected Andrew Paris of the Pennsylvania Governor's Policy and Planning Office, as Vice Chair; Diane Ellis-Marseglia, Bucks County Commissioner, as Secretary; and Brian Hughes, County Executive, Mercer County, and Donna Lewis, Director, Mercer County Planning Division, as Treasurers.
Eco-Driving Campaign Provides Fuel Efficiency Tips to Drivers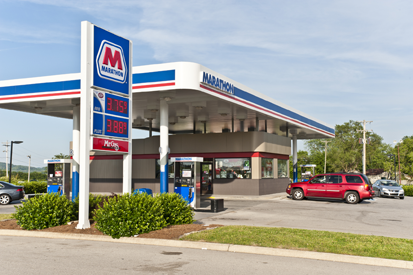 If you're driving to your summer vacation destination, you may experience sticker shock when fueling up at the gas pump. Gas prices remain at or near the record highs of 2008. "Eco-Driving" motorists can declare their independence from high gas prices by making some easy changes, before hitting the road and while on the road, that can result in fuel – and, in turn, cash – savings. The Eco-Driving Campaign provides fuel-savings tips and also reminds motorists to take advantage of linking transit or other transportation alternatives when making travel plans.
The I-95 Corridor Coalition has partnered with DVRPC and a number of metropolitan planning and transportation agencies along the eastern seaboard, to assist drivers in alleviating financial strain caused by higher fuel prices. Together, the agencies are promoting a public awareness campaign, "Drive Green, Save Green," to help long-distance drivers spend less on fuel and to reduce their carbon emissions at the same time.
The program offers drivers seven simple tips to reduce their fuel cost by up to $80 for a 700 mile round-trip journey:
Before hitting the road:
Make sure you empty the junk from your trunk to avoid weighing down your car;
Fully inflate your tires;
Change your oil using a manufacturer recommended grade; and
Tighten your fuel cap to keep gas in your tank.
On the Road:
Slow down and drive safely (even just 5 MPH over 60 MPH can cost $0.24 per gallon);
Avoid aggressive driving behaviors like speeding, rapid acceleration, and hard breaking; and
Use cruise control to maintain a constant speed and improve fuel economy.
For more information, visit www.i95coalition.org.
Regional Leaders Attend First Annual Active Transportation Summit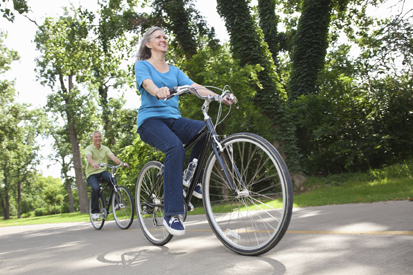 The region's first ever Active Transportation Summit took place on Thursday, June 23, 2011 at The Hub at The Cira Center in Philadelphia. The Summit, which was co-sponsored by DVRPC and the Pennsylvania Environmental Council (PEC), had a clear goal: to increase the number of those who support the completion of our Regional Trail and Bikeway Network.
The Summit began with welcoming remarks by DVRPC Executive Director Barry Seymour, DVRPC Board Chair and Montgomery County Commissioner Joe Hoeffel, as well as Philadelphia Mayor Michael Nutter, who discussed the proposed regional trail network. Attendees also participated in panel sessions that focused on local efforts to build the regional trail network, investing in our health and economy, and overcoming challenges to the regional trail-building process. The day's events concluded with small group discussion sessions and a tour of the Manayunk Bridge.
For more information about DVRPC's Regional Trails Program, contact Chris Linn, Manager, Office of Environmental Planning, at 215-238-2873 or clinn@dvrpc.org.
DVRPC Participates in Transit-Oriented Development Research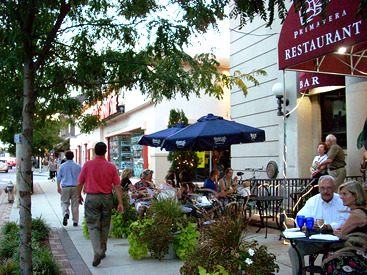 The New Jersey Institute of Technology (NJIT) has called on DVRPC to assist them in conducting Federal Transit Administration-funded research regarding transit-supportive development (TSP), also known as transit-oriented development. NJIT is preparing a toolkit for Metropolitan Planning Organizations (MPOs) which will include guidance, best practices, and case studies of corridors, transit station neighborhoods, and transit-supportive developments. It will help MPOs, planners, transit agencies, and municipal/county land use planners become better informed about transit supportive development, legislation, visioning, innovative funding options, and visualizing and communicating TSP scenarios.
DVRPC recently completed its role in Phase I of the project, which included recommending various MPOs from across the country, their respective transit agencies, and a local municipality to participate in the project. Those selected by NJIT will provide future feedback regarding the content of the toolkit and a related web-based information tool later in the year. For more information about this initiative, contact Richard Bickel, FAICP, Director, Planning Division, at 215-238-2830 or rbickel@dvrpc.org.
New Study Will Help Enhance Transit Service on West Chester Pike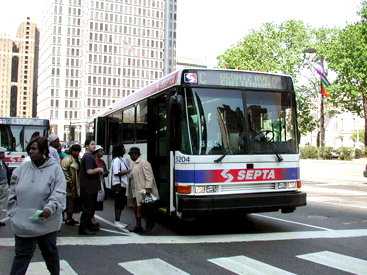 A new DVRPC report, Boosting the Bus: Better Transit Integration Along West Chester Pike, draws on the findings of several prior efforts by DVRPC and its planning partners for enhancements to transit service in the West Chester Pike (PA Route 3) corridor. It presents a set of best practices to improve transit service in the West Chester Pike corridor as well as its integration with corridor development. Models were also used to simulate and test the impacts of various operational improvement strategies on the speed and running times of SEPTA Route 104 buses. One outcome of implementing Boosting the Bus improvements would be travel time savings.
The full report is available here.
Road Safety Newsletter Now Available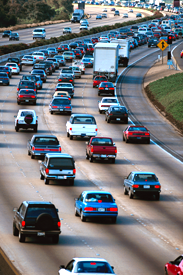 A new Local and County Roads Safety Newsletter is now available. In an average year, 113 people die in crashes on local roads in the Delaware Valley region. This publication provides resources to help counties and municipalities improve the safety of local roadways.
The newsletter is available online. If you wish to receive a hard copy of the newsletter, please contact Zoe Neaderland, Manager, Office of Transportation Safety and Congestion Management, at 215-238-2839 or zneaderland@dvrpc.org.
To learn more about transportation safety planning at DVRPC click here.