DVRPC News: December 2010

Volume 32, Issue 2
December 2010
Report Shows Open Space Generates Millions for the Economy
DVRPC, in partnership with the GreenSpace Alliance, released a new study demonstrating for the first time that preserved open space throughout southeastern Pennsylvania generates hundreds of millions of dollars in economic benefits. DVRPC Board Chairman, Joe Hoeffel, and Executive Director, Barry Seymour, made the announcement at a press conference on November 16 at Valley Forge National Park.
The Economic Value of Open Space quantifies the value of open space in Bucks, Chester, Delaware, Montgomery, and Philadelphia counties. The study – the first of its kind for southeastern Pennsylvania – examines the economic benefits associated with preserved open space in four key areas: property values, the environment, recreation and health, and jobs and revenue.
To learn more, visit www.dvrpc.org/openspace/value/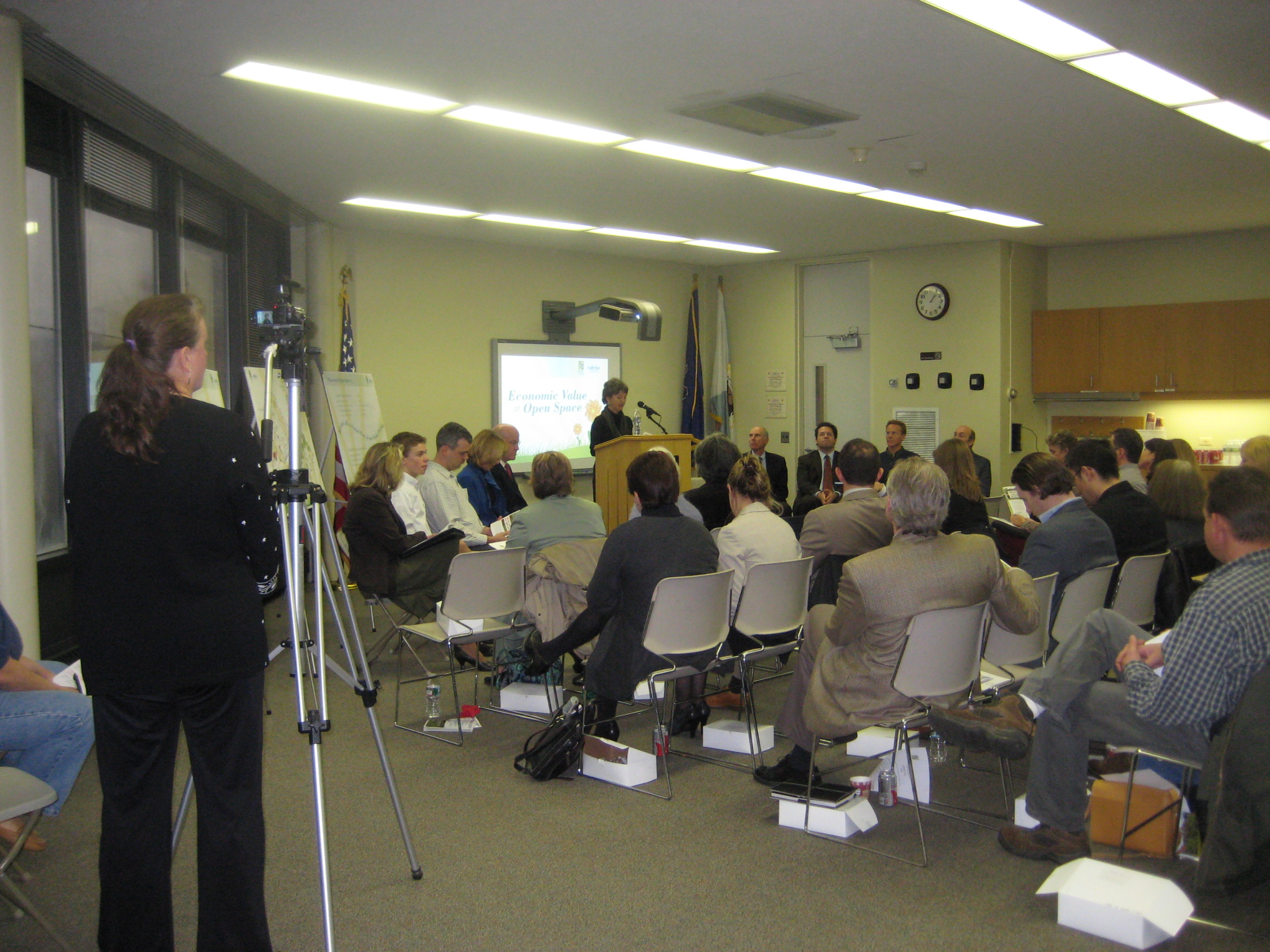 Students Discuss Environmental Justice at Forum
DVRPC's Regional Student Forum met on November 19 to discuss environmental justice (EJ) from a regional perspective and learn about upcoming DVRPC initiatives. Over 30 students and staff members attended the event where Mark Doorley, Ph.D., Director of the Ethics Program at Villanova University, gave a presentation on EJ issues in the region. Students also had the opportunity to sign up for a DVRPC staff mentor for the spring 2011 semester.
DVRPC staff recently launched a blog – regionalstudentforum.blogspot.com – which will be used as a resource for students to find job opportunities, internships, planning news, grants, and funding opportunities. For more information on the forum, contact Jane Meconi, Public Involvement Manager, at 215-592-1800 or public_affairs@dvrpc.org.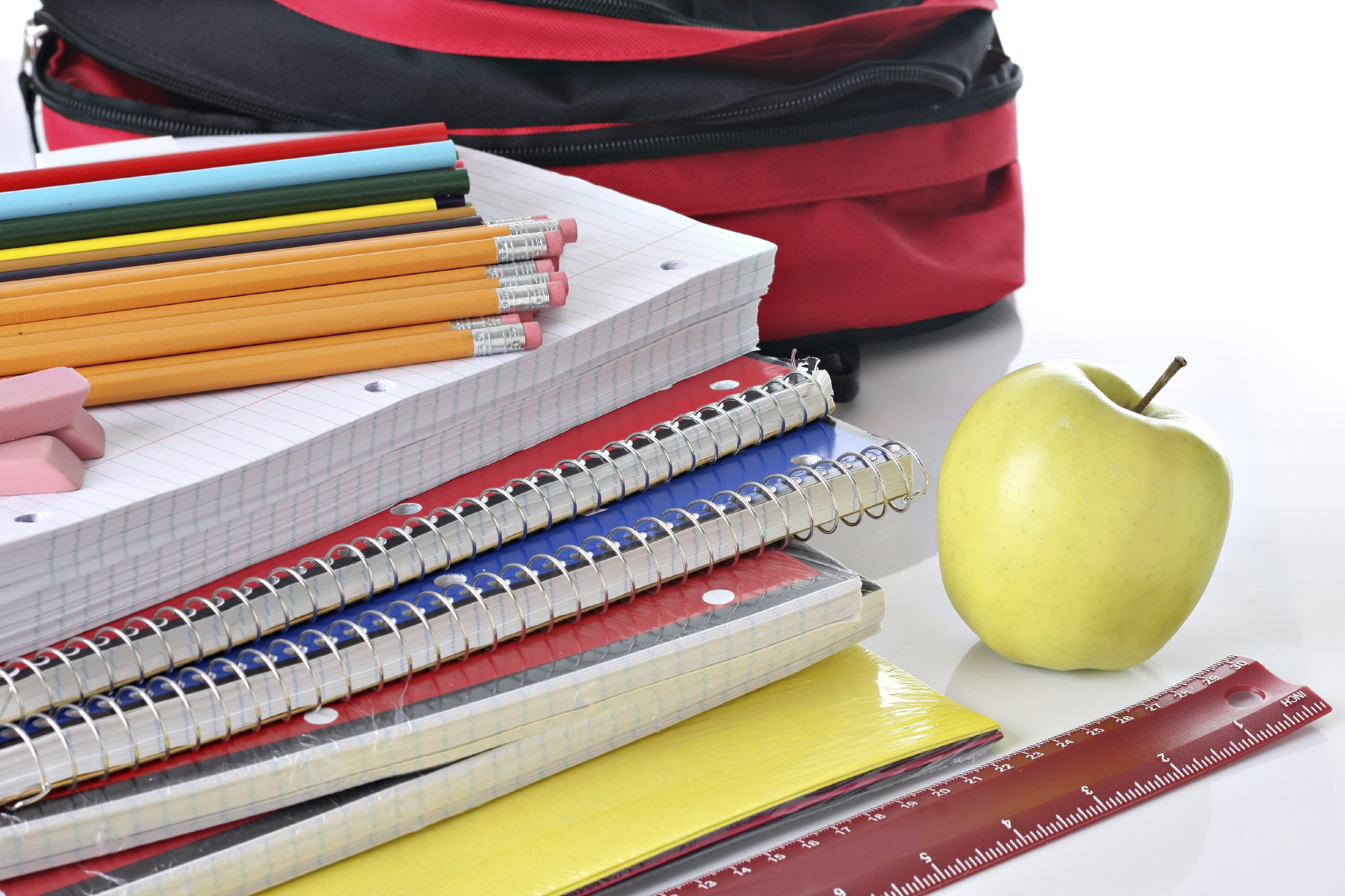 DVRPC Offers Free Planning Webinars
You are invited to join DVRPC and our partner organizations for a series of free events related to land use and planning. DVRPC will be showing a series of American Planning Association (APA) audio and web conferences. Each event provides 1.5 Certification Maintenance credits for AICP members. For a full description of the topics, click here.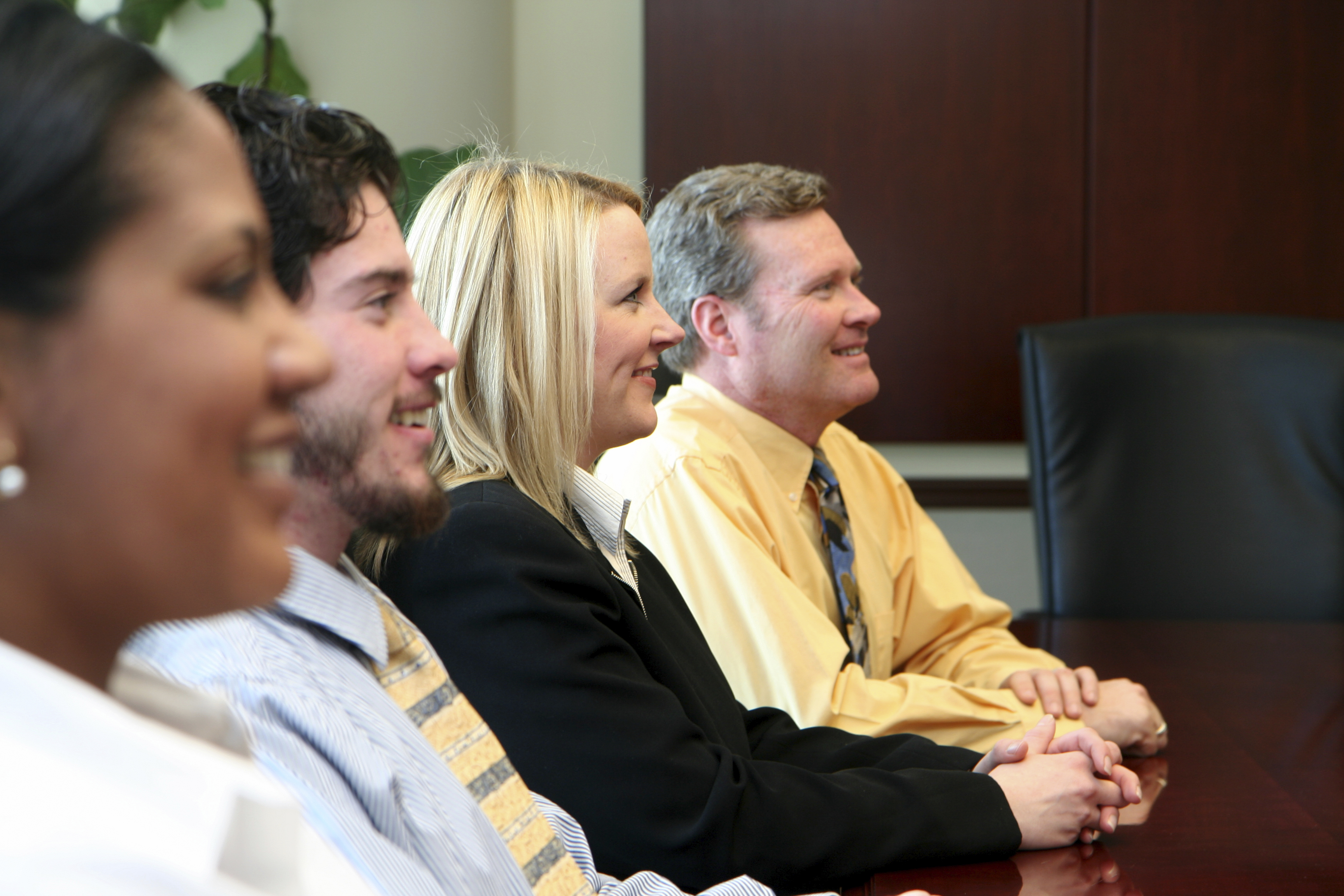 Commission to Host Historic Preservation Workshop and Tour
As part of DVRPC's efforts in historic preservation and sustainable development, DVRPC will be hosting a one-day workshop for local planners, partners, and practitioners to learn more about historic preservation as an economic and community development tool. This event, scheduled for January 19, 2011, will include a workshop session with guest speakers from the Pennsylvania Historical and Museum Commission (PHMC), the Preservation Alliance for Greater Philadelphia, and historic preservation consultants; lunch at the Germantown Meeting House; and a bus tour of historic Germantown. This event is pending 4 AICP Certification Maintenance Credits.
Space is limited so reserve your seats early! Visit www.dvrpc.org/Announce/2011-01_HistoricPreservation.pdf to view the event invitation and RSVP information. If you wish to attend, please contact Karen Lazarus at 215-238-2910 or klazarus@dvrpc.org.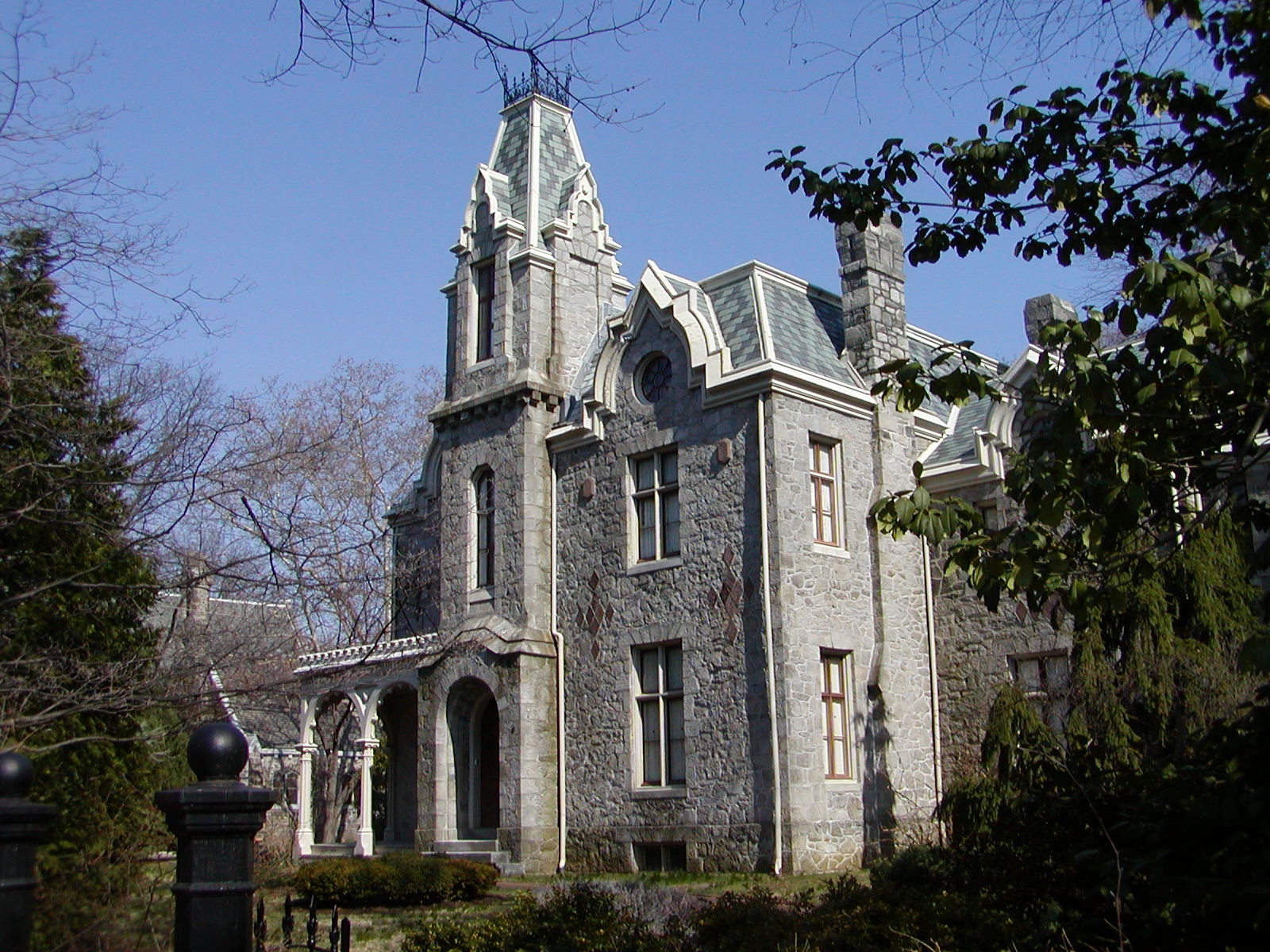 Transit Commuter Tax Benefit Extended through 2011
Thousands of commuters in Greater Philadelphia can continue to commute using up to $230/month in tax-free dollars, thanks to the new tax bill which was approved by Congress last week.
Through programs such as TransitChek, commuters can use pre-tax dollars to pay for their transit fares. Last year, the federal stimulus package, known as the American Recovery and Reinvestment Act (ARRA), raised the monthly cap for transit benefits to $230/month. This cap was set to expire on December 31, but this new legislation will keep the benefit at this level through 2011. This benefit extension was included in the $858 billion tax package advanced last week by the Senate and House.
For more information, visit www.GetTransitChek.org
DVRPC Uses New Technology to Count Bicycles and Pedestrians
The Office of Travel Monitoring will soon be using new technology to conduct bicycle and pedestrian counts in addition to its vehicle counting. For bicycles, there will be pneumatic tubes across the roadway and bicycle lanes (similar to the vehicle counters). The pedestrian counts will utilize heat sensors that will count passing pedestrians.
The data will provide key information for an anti-obesity initiative in Philadelphia through a grant from the Centers for Disease Control and Prevention. DVRPC plans to share the bicycle and pedestrian counts with member governments and partner organizations, and this type of counting is expected to become a regular component of the project planning process. For more information, contact Scott Brady, Manager, Travel Monitoring, at 215-238-2814 or sbrady@dvrpc.org.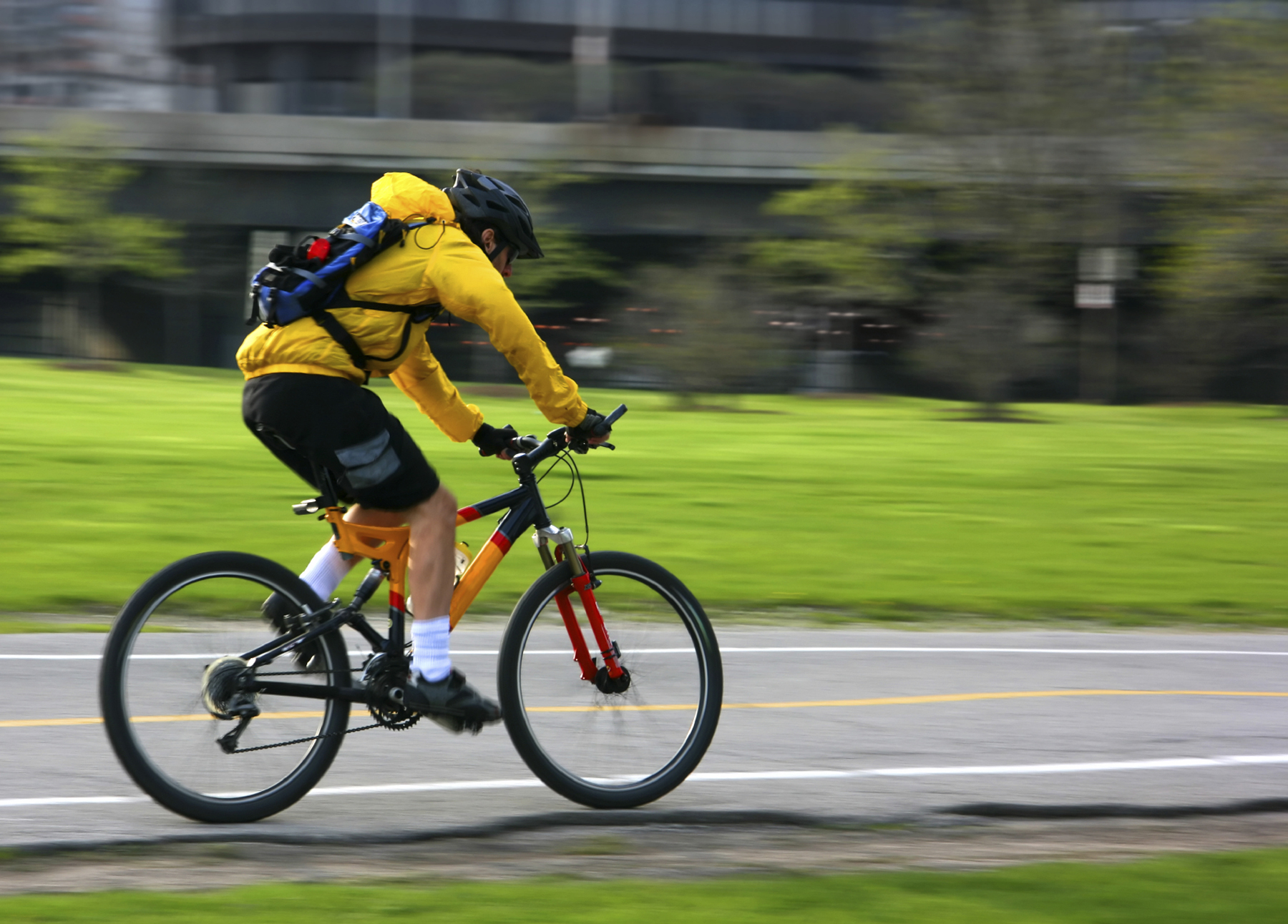 Transportation Improvement Program Handbook Available
DVRPC has printed an updated version of the Transportation Improvement Program (TIP) Handbook. This brochure describes the TIP, the TIP development process, and provides contact information for further information.
In addition, the TIP web mapping application has a new feature, which allows you to view the formal DVRPC TIP Action for a particular project (projects that have RTC, RCC, and DVRPC Board actions on the meeting agendas). For more information, or to view the TIP handbook, visit www.dvrpc.org/TIP. Contact the DVRPC Resource Center at 215-592-1800 to request copies of the handbook.
Take Me to the River Projects Implemented
DVRPC's Take Me to the River grant program helped support Light Drift, a temporary interactive lighting installation along Schuylkill Banks, October 15-17. A collaboration between the City of Philadelphia Mural Arts Program and artist J. Meejin Yoon, it created a field of lighting elements that drew visitors into a playful engagement with the artwork, the river, and each other. The lighting elements, or orbs, were installed both in and along the river.
On September 15, the Trolley Car Café at the Bathey House in East Falls celebrated its grand opening with a ribbon cutting attended by Philadelphia Mayor, Michael Nutter. Vacant for nearly 50 years, the Bathey House building once served as the bathhouse for an adjacent swimming pool. The building now also serves as a gateway to the Schuylkill River State Park and Heritage Area, and includes a welcome center and on-site bike rental and repair store.
Take Me to the River is a grant program designed to activate Philadelphia's riverfronts and transform the city's relationship to the Delaware and Schuylkill Rivers. For more information, please visit www.dvrpc.org/TakeMeToTheRiver.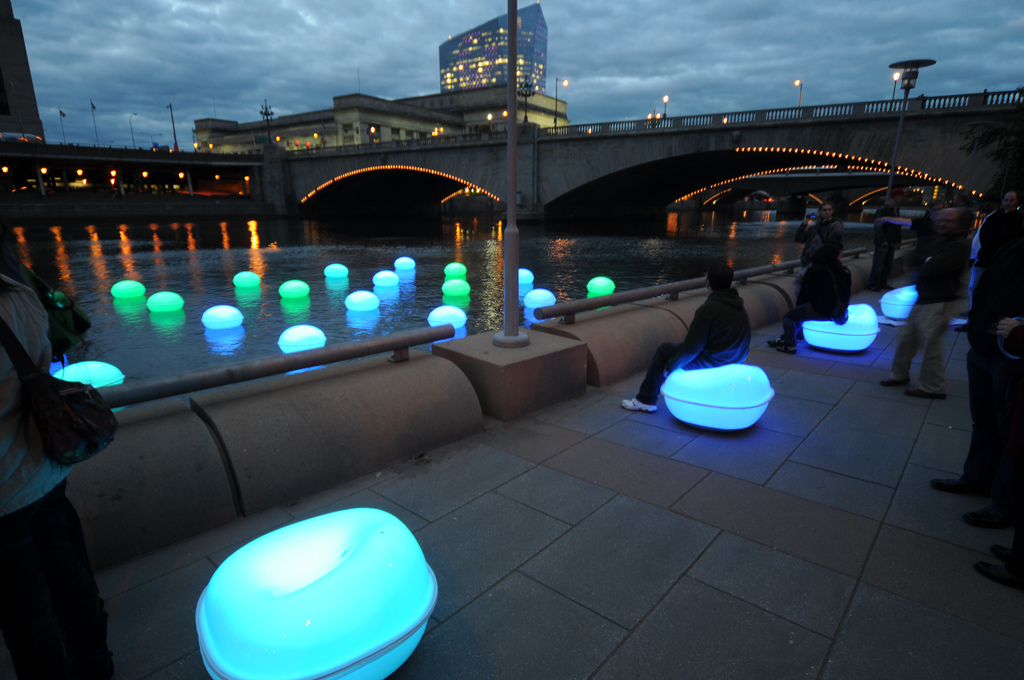 Comments Wanted for US 30 Corridor Study
DVRPC recently completed a series of public outreach meetings where staff presented the preliminary findings for the US 30 (Lancaster Avenue) Corridor Study. The open houses gave residents and stakeholders an update on the progress of the study and introduced preliminary recommendations that have been proposed by the study team. Comments received will help shape the study's final recommendations related to transportation, land use, and environmental issues within the corridor. The US 30 Corridor Study will be completed in summer 2011.
For more information, visit www.dvrpc.org/Corridors/US30.htm.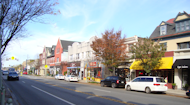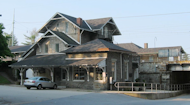 Leaders Discuss Sustainability at the Navy Yard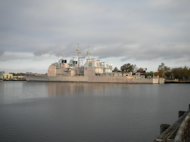 On October 26, DVRPC held its Regional Community and Economic Development Forum at the Urban Outfitters headquarters at the Philadelphia Navy Yard. Williams Agate, Vice President of the Philadelphia Industrial Development Corporation, gave a history of the Navy Yard including an overview of the master plan. A number of exciting projects are happening at the Navy Yard, including a consortium led by Penn State University that is researching energy-efficient building design and training workers in energy-efficient construction and renovation techniques. Following a panel discussion, attendees enjoyed a tour of the Navy Yard, which included Urban Oufitters, the TastyKake manufacturing plant, the Exelon/Conenergy Solar Farm, and Aker Shipyard.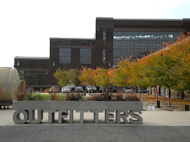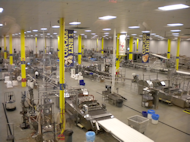 Workshop Puts Freight at Center Stage

On November 4, more than 60 Delaware Valley shippers, carriers, and planners met to consider the unique needs of the region's freight transportation network and its users. The half-day Future Freight Flows Workshop employed an innovative scenario planning approach that immersed attendees in vividly depicted and radically different pictures of global trade and manufacturing practices in calendar year 2037. These varied future worlds (e.g., NAFTÁSTIQUE! and Technology Savior) formed provocative platforms to ponder and discuss shipments, deliveries, and freight infrastructure in the Delaware Valley.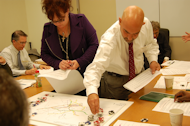 A highlight of the workshop was an interactive voting exercise. Using a mix of imaginary public and private freight dollars, each workshop participant made his/her best informed decision about allocating funding to pre-determined investment bundles that were comprised of projects that might benefit trucking, the ports, rail freight, and/or air cargo operations. It was facilitated by a team from the Massachusetts Institute of Technology's Center for Transportation & Logistics and was sponsored by the Federal Highway Administration, the American Association of State Highway and Transportation officials, and the Transportation Research Board.
Local Officials and Business Owners Discuss Merchant Retention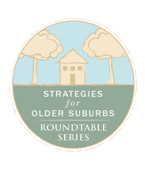 On November 12, DVRPC hosted the first of a series of roundtable discussions designed for Greater Philadelphia's community and economic development professionals. The roundtable harnessed the experience of our region's development practitioners to improve Greater Philadelphia's great places, and participants discussed various issues facing our older suburbs, historic downtowns, and main streets.
"Supporting Local Merchants," was the topic of this first roundtable and was especially pertinent because of the current economic climate. Patricia Blakely, Executive Director of the Merchants Fund of Philadelphia, moderated the event while attendees were able to brainstorm and discuss issues in their neighborhoods. The next roundtable is scheduled for February 9, 2011, and will focus on using social media to promote communities. More information will be posted at www.dvrpc.org as it becomes available. See also www.classictowns.org.
DVRPC Intern Visits the White House
In our last enewsletter, we reported that a team of Penn Design graduate students, including DVRPC Intern Amy Bernknopf, recently visited the White House to present their plan for high-speed rail service in the Northeast Corridor. Below are photos from the meeting. Vice President Joe Biden praised the vision, scope, and detail of the plan, and asked questions about the project. The group was joined by Administrator Joseph Szabo of the Federal Rail Administration, Recovery Act Senior Adviser Ed Deseve, and Pennsylvania Senator, Arlen Specter. Governor Ed Rendell also joined the meeting by conference call.