DVRPC News: November 2015

Volume 37, Issue 4
November 2015
Celebrate 50 Years of Planning and Partnerships on December 9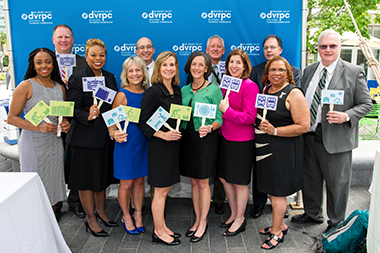 Mark your calendars for DVRPC's 50th Anniversary reception and dinner on December 9 at the Hilton Philadelphia at Penn's Landing. Celebrate with us as we look back on five decades of regional planning and recognize the people, projects, and programs that have shaped the Delaware Valley! Tickets are available at www.dvrpc.org/50.
Organizations and companies wishing to express their support for DVRPC and 50 years of regional cooperation can find information about sponsorship opportunities by visiting www.dvrpc.org/sponsorship or by contacting Alison Hastings, Manager, Office of Communications and Engagement at 215-238-2929 or ahastings@dvrpc.org.
Thanks to our sponsors as of October 23rd:
Gold-level: Brandywine Realty Trust, Camden County, Urban Engineers, and WSP/Parsons Brinckerhoff
Silver-level: AECOM, Dewberry, Econsult Solutions, eXude, Inc., Gannett Fleming, Lansdale Warehouse Co., Inc., Manko, Gold, Katcher & Fox, McCormick Taylor, Pennoni Associates, RBA Group, Temple University Department of Geography and Urban Studies, Tim Haahs, Traffic Planning and Design, Inc., and Whitman, Requardt & Associates, LLP
Bronze-level: Arcadia Land, Center City District, GVF, JMT, Maser Consulting, Science Center, and SEPTA
DVRPC Board Approves $2.2 Million in Transportation Projects to Improve Air Quality in New Jersey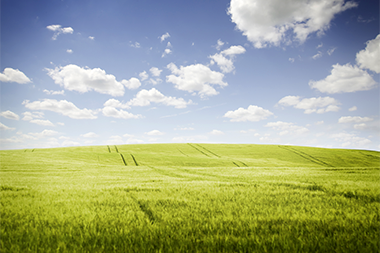 The Congestion Mitigation and Air Quality Improvement Program (CMAQ) is a federal program supporting projects that reduce emissions from highway sources in order to achieve Clean Air Act standards. On October 22, the DVRPC Board approved a total of $2,271,000 in CMAQ funding for five projects in Burlington, Camden, and Mercer counties:
BURL Link Bus Replacements
Burlington County was approved for $450,000 to replace three MY2009 buses.
South Jersey Port Corporation Fleet Modernization Program
The South Jersey Port Corporation/NJ DEP in Camden County was approved for $1,000,000 to replace 13 diesel fork lifts.
Pedestrian Safety Enhancements along Somerdale Road
Voorhees Township in Camden County was approved for $515,000 for pedestrian safety improvements along Somerdale road between Burnt Mill Road and Echelon Road.
Voorhees Township Senior Bus Replacement
Voorhees Township in Camden County was approved for $110,000 to replace its MY1990 shuttle with a CNG bus.
Bike Share Expansion
Princeton Township in Mercer County was approved for $196,000 to expand its bike share by five stations.
More information about the CMAQ program can be found at www.dvrpc.org/CMAQ.
Air Quality Partnership Recaps the Ozone Season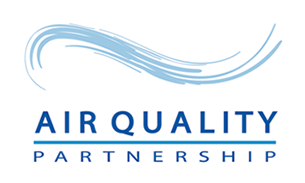 During the 2015 ozone season (May through September), the Greater Philadelphia Area experienced ten Air Quality Action Days – the fourth lowest number of AQA days in a summer season since 2000. Air Quality Alerts are announced when ground-level ozone is at unhealthy levels, or when the Air Quality Index reaches Code Orange or Code Red levels. Even though our region experienced higher than normal temperatures this summer, hot days are no longer a guarantee of high levels of ground-level ozone. Factors including above average precipitation likely contributed to the historically low ground-level ozone levels. Wildfire smoke transported from fire events in the western part of the U.S., Alaska, and Canada also contributed to the region's poor air quality days.
On October 1, 2015, the U.S. EPA lowered the ground-level ozone standard from 75 to 70 ppb (parts per billion). This change is expected to double the number of future ground-level ozone exceedance days in Greater Philadelphia. For example, if the new standard was in place this summer there would have been 20 days where ground-level ozone exceeded the threshold. To learn more about air pollution, visit www.airqualitypartnership.org.
Pennsylvania Transportation Alternatives Program Application Opens November 2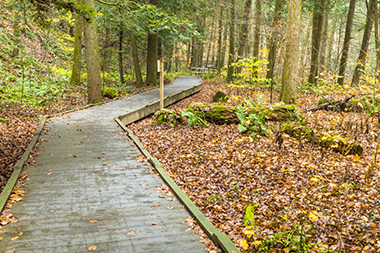 The Pennsylvania Department of Transportation (PennDOT) will begin accepting applications for Transportation Alternatives Program (TAP) funds on November 2, 2015. Eligible competitors for TAP funds include local governments, regional transportation authorities, transit agencies, natural resource or public land agencies, schools, school districts, local education agencies, and tribal governments.
TAP supports projects that design, plan, build, or improve transportation alternatives. Such projects include the construction of bicycle or pedestrian facilities, conversion of abandoned railways to trails, mitigation of the environmental impacts of motorized vehicles, rehabilitation of historic transit facilities, and more. Approximately $7.5 million in TAP funds will be awarded in Southeastern Pennsylvania and another $26 million will be available statewide.
Eligibility and application forms, as well as state and regional program policy guidance documents, will be available on www.dvrpc.org/TAP/PA.htm. Specific questions about the program may be directed to Joe Banks at jbanks@dvrpc.org.
APA Webinar, December 2: Planning, Economic Development, and the New Normal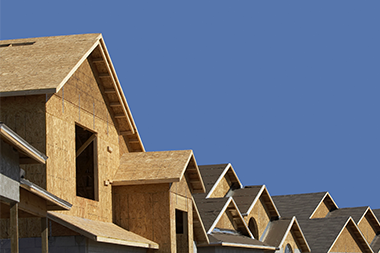 Join DVRPC at the Chester County Planning Commission on December 2 for a free screening of an APA webinar exploring the role and reputation of economic development planning in the post-Great Recession economy. Veteran planners will consider how new norms for home values, retail markets, development, and revitalization are impacting planning practice. The event provides 1.5 CM credits for AICP members.
Visit dvrpc.ticketleap.com/planning-economic-development-and-the-new-normal for details and registration.
CyclePhilly GoPro Hero 3+ Giveaway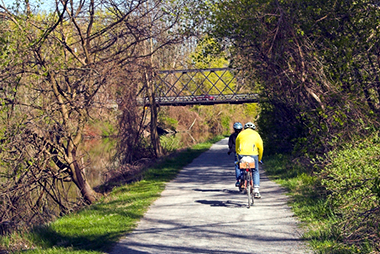 There is still time to win a GoPro camera courtesy of CyclePhilly, a smartphone application that logs individual bicycle trips to help inform decisions about Greater Philadelphia's future bicycle infrastructure. Log a trip before midnight on October 31, 2015 and you'll be entered into the drawing for the GoPro Hero 3+. To download the app for iPhone or Android, visit the mobile-friendly website, www.cyclephilly.org.
CyclePhilly is a project of Code for Philly, a non-partisan group harnessing the power of technology to improve Philadelphia. CyclePhilly recently won a Code for America technology award, and the app is now being deployed in Dusseldorf, Germany (CycleDORF).
Upcoming LTAP Class on November 18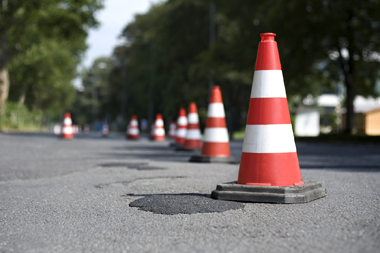 The PennDOT Local Technical Assistance Program (LTAP) provides workshops on technical information and proven technologies dealing with roadway maintenance and safety methods to meet the growing demands on municipal governments. Details about November's LTAP class are listed below:
Project Estimating Using Mathematical Principles
(Chester County)
London Grove Township
372 Rose Hill Road, Suite 100, West Grove, PA 19390
November 18, 2015 (8:00 AM – 3:00PM)
A calculator is required for this course.
Please note that the Warm Mix Asphalt class scheduled for November 12 has been cancelled.
To register, please visit www.dot7.state.pa.us/LTAP.