Camden Health Element
Project Background
In recent years, both planning and health professionals have come to understand that a person's address plays an important role in how long they live and how good they feel. The way we design and build our communities—including factors like walkability, food access, and air quality—can have a significant impact on an individual's well-being and the broader public's health. DVRPC has undertaken healthy community planning to improve the public health outcomes and increase livability within our region.
Additionally, Camden City has seen a renewed focus on improving the health of Camden's residents. In 2011, Campbell Soup Company launched the Campbell Healthy Communities Initiative. As a part of this program, they've funded The Food Trust to expand their Healthy Corner Store Initiative to Camden. Today there are almost 50 stores enrolled in the Healthy Corner Store Network. More recently, the Camden Collaborative Initiative, which is housed at Cooper's Ferry Partnership, added a new subcommittee on health, called Get Healthy Camden. This subcommittee convenes local organizations committed to improving the health of Camden residents.
Given these recent efforts and existing momentum around healthy communities, now is a great time to develop a Camden Health Element in partnership with government officials, key stakeholders, and community members.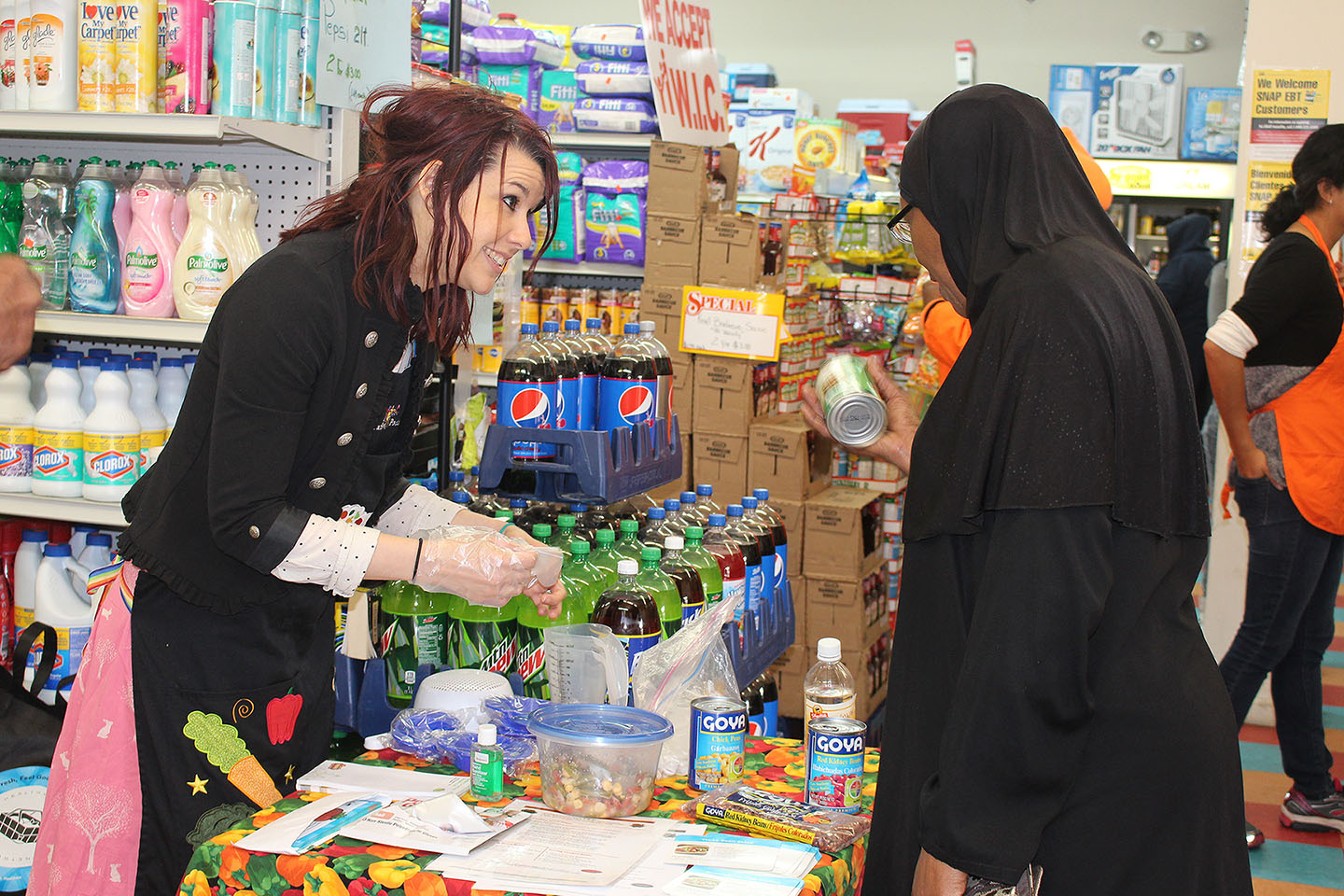 What is a Health Element?
As an Element of the City's Master Plan, the Camden Health Element will provide a high-level vision and concrete strategies to promote health as a priority for Camden's future growth and development. This project will convene stakeholders and engage the community to collaboratively develop a vision for a healthy Camden, identify areas of concern, and generate recommendations for improving public health through policy and planning-based tools.
Health Element Components and Timeline

Existing Conditions
DVRPC staff collected and analyzed data on a variety of topics, including:
Demographic (Age, Income, Educational Attainment, and Race);
Community Hgfealth (Asthma, Diabetes, Heart Disease, Obesity, Mental Health, and Health Insurance);
Environmental Health (Air Quality, Childhood Lead Poisoning, Flooding, Healthy Food Access, Known Contaminated Sites, and Park Access);
Housing (Housing Type, Housing Stability, Substandard Housing, and Access to Community Facilities); and
Land Use, Transportation, and Mobility (Land Use, Walkability, Employment Density, Mode of Travel, Zero-Vehicle Households, Traffic Safety, and Commute Time).
The results of the existing conditions analysis and an interactive map can be found here: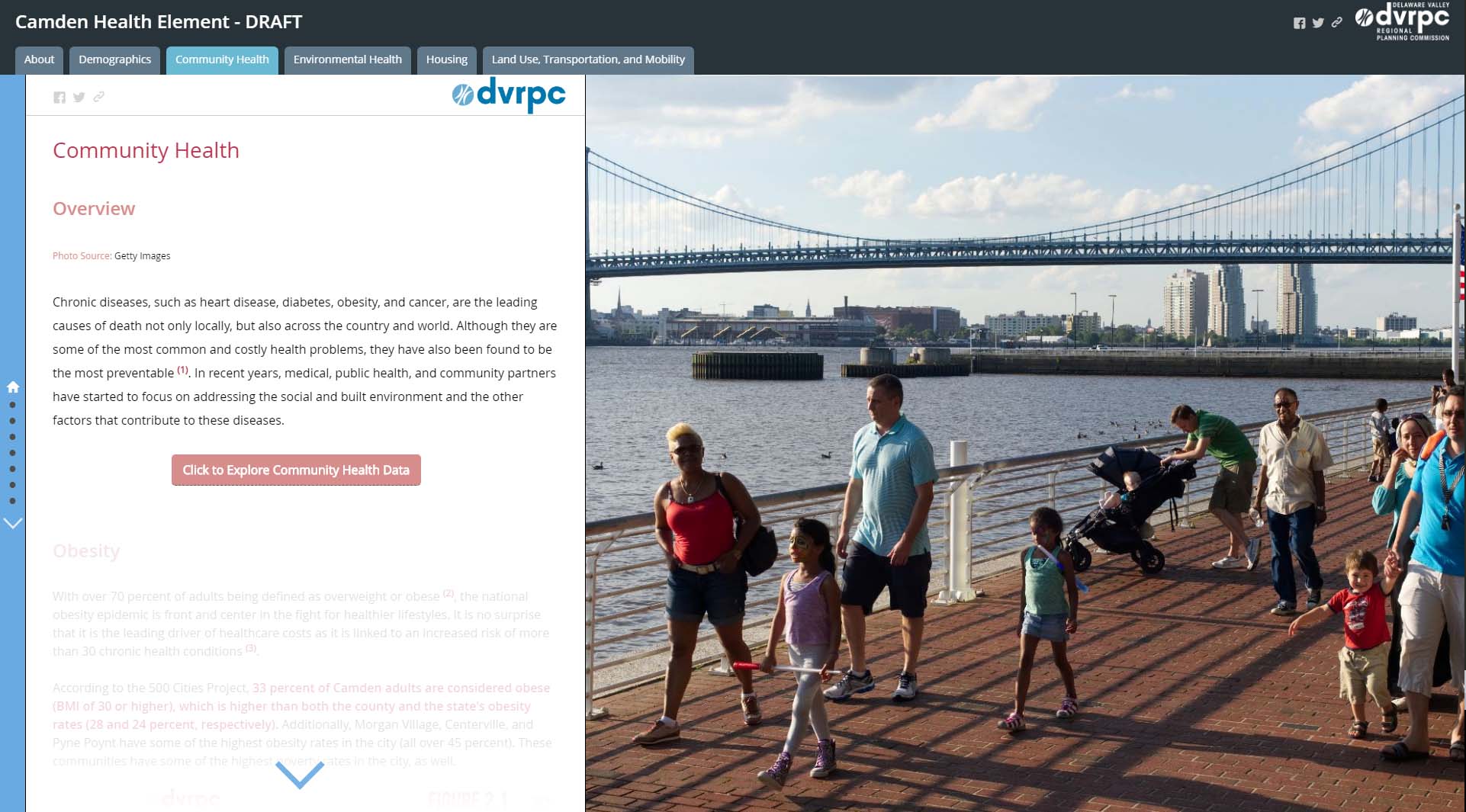 Advisory Committee
The Advisory Committee helps review DVRPC's research, provide feedback on the vision and goals, and prioritize implementable strategies. We will convene the Advisory Committee three to four times over the course of 18 months.
March 6, 2018:
Community Engagement
In April 2017, DVRPC held three community workshops in Camden to better understand what residents need to be healthy and where they go to be healthy. We also developed interactive exercises to connect directly with residents at Camden Night Gardens in May and Camden Jam in September. With the help of community partners, we've continued to gather community feedback on these issues.
DVRPC is in the process of working with Rutgers-Camden School of Nursing to develop more outreach opportunities to better understand the community's vision for a healthy Camden.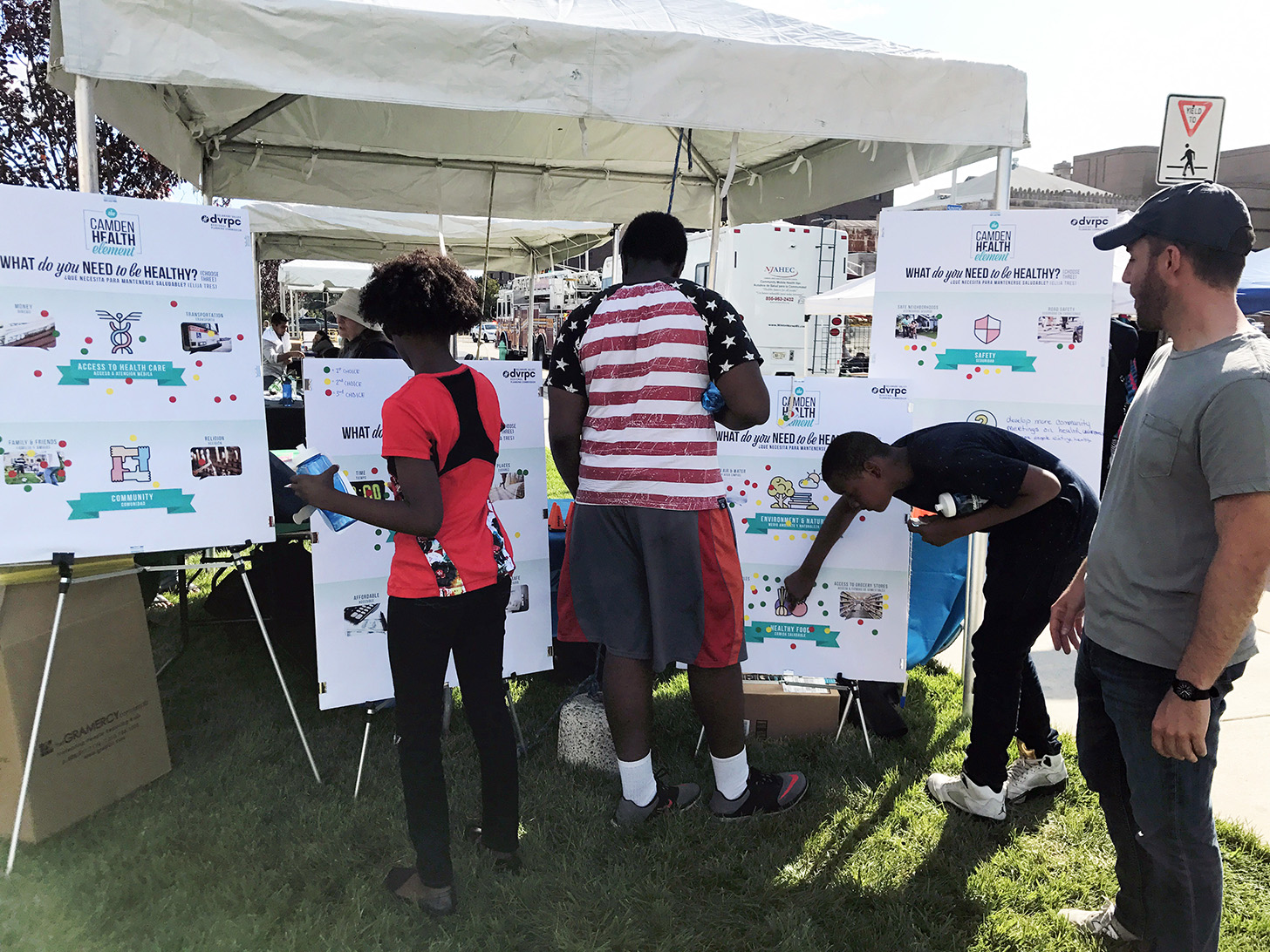 Want to Get Involved?
Contact health@dvrpc.org to join the Camden Health Element email list and learn about upcoming meetings.