DVRPC News: March 2019
Volume 40, Issue 8 | March 2019
Join Us for a Panel Discussion with Transportation Leaders, March 21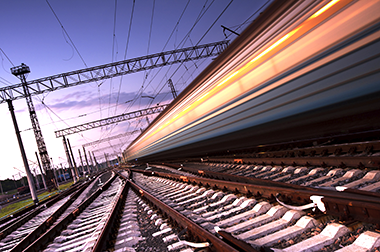 How we move throughout the city and region is changing. How and when goods are delivered to us is changing, too. Could new transportation technology and services deliver solutions to long-standing problems? Could congestion, unproductive commute times, and dangerous crashes be a thing of the past?
Join DVRPC and the Free Library of Philadelphia for an engaging panel discussion to explore the new trends and projects that will shape the future of transportation in Greater Philadelphia on March 21 at Parkway Central Library. Registration will open at 6:30 PM and the discussion will begin at 7:00 PM.
Featured panelists will include Leslie S. Richards, Secretary of the Pennsylvania Department of Transportation; Jeff Knueppel, General Manager of SEPTA; Michael A. Carroll, Deputy Managing Director for Transportation at the City of Philadelphia; and Shari Shapiro, Director of Mid-Atlantic Public Affairs at Lime. DVRPC's Executive Director, Barry Seymour, will moderate the panel.
This event is a part of the Free Library's exhibition of Philadelphia: The Changing City, which draws from 300 years of prints, photographs, documents, and maps to reveal the planned and unplanned changes that have affected Philadelphia's landscape, buildings, and inhabitants. The exhibit closes on April 13.
The event is free and registration is filling up quickly. Once registration is full, guests will be added to a waitlist.
Regional Safety Task Force to Discuss Motorcycle and E-scooter Safety on March 19
Join DVRPC's Regional Safety Task Force at their meeting on motorcycle safety, with a special session on electric scooters (aka e-scooters). Guest speakers will present on safety challenges unique to motorcycles and how to decrease the crash rate for this group.
Following presentations on the topic, attendees will break into groups and brainstorm ways to address motorcycle safety in the region. Chris Puchalsky, PhD, Director of Policy and Strategic Initiatives with Philadelphia's Office of Transportation, Infrastructure, & Sustainability will then present on the City's position on e-scooters and safety considerations with the new technology.
Learn more about RSTF and register for the meeting.
Learn About Energy Use and GHG Emissions in Your Community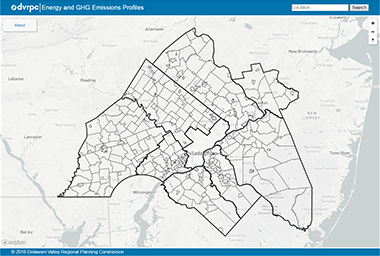 A newly updated webmap allows users to learn about energy use and greenhouse gas (GHG) emissions in their municipality. The tool produces a detailed report on GHG emissions and energy use by sector and source (residential, commercial, industrial, etc.). Using the map, users click on their community to access the custom profile.
Earlier this year, DVRPC released the Energy Use and Greenhouse Gas Emissions Inventory for Greater Philadelphia. The Office of Energy and Climate Change inventories the region's GHG emissions and energy use to understand trends and develop strategies. Increased energy efficiency and reduced GHG emissions lower energy costs, and help the region respond to global climate change.
Crashes and Communities of Concern in Greater Philadelphia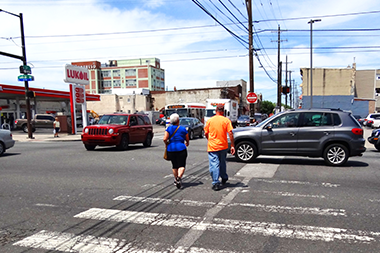 Photo by Marco Gorini, DVRPC
DVRPC's Office of Safe Streets released a new report,
Crashes and Communities of Concern in the Greater Philadelphia Region
.
This report uses a data-driven approach to identify which potentially disadvantaged populations are most exposed to severe vehicle crashes, and where they disproportionately occur in the region. These findings expand DVRPC's efforts to address issues in the built environment and promote public health and equity. This study recommends interventions in the delivery of safety investments to address the high number of severe crashes in these communities of concern.
Read the report and learn about the Office of Safe Streets at their upcoming Regional Safety Task Force meeting.
Preservation for Planners Workshop on March 19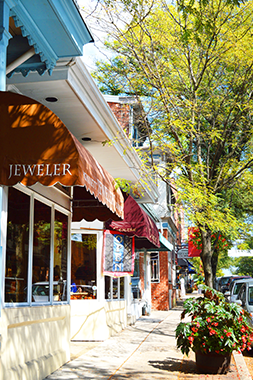 Photo by Christina Arlt, DVRPC
How can planners help their communities and clients identify, protect, and enhance historic places? Attend the full-day training on Tuesday, March 19 sponsored by the Pennsylvania Heritage Foundation at the Whitemarsh Township Building in Montgomery County. This workshop is geared towards county, municipal, and consulting planners to familiarize them with core historic preservation programs.
Topics range from identifying and designating historic resources to creating incentives for historic preservation. The workshop will help participants understand how to effectively integrate these ideas into planning processes, documents, and practice.
The training is sponsored by DVRPC and the Pennsylvania State Historic Preservation Office. Five AICP Certification Maintenance (CM) credits are available. Learn more and register for the workshop.
Upcoming LTAP Classes in PA and NJ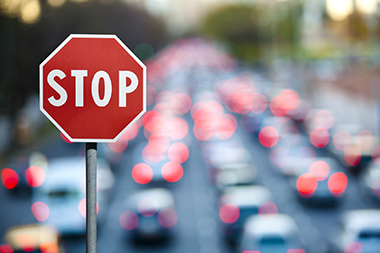 The Local Technical Assistance Program (LTAP) provides technical information and expertise to help municipal governments use transportation funds more effectively, improve road maintenance, and increase roadway safety.
Upcoming PennDOT classes in Pennsylvania include:
Engineering and Traffic Studies
East Norriton, PA
March 14, 2019 (8:00 AM – 3:00 PM)
Visit PennDOT's LTAP website to view the course descriptions and register. For any questions, contact Linda McNeffer at lmcneffer@dvrpc.org or 215-238-2872.
There are two upcoming New Jersey LTAP courses:
62nd Annual NJ Asphalt Paving Conference
Ewing, NJ
March 19, 2019 (7:00 AM – 4:00 PM)
Traffic Control Coordinator Refresher
Piscataway, NJ
March 19, 2019 (8:00 AM – 1:00 PM)
Visit cait.rutgers.edu/cait/training for a list of all New Jersey workshops and to register.