DVRPC News: July 2017
Volume 39, Issue 1 | July 2017
Register Now for Changing Lanes on October 18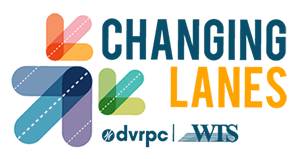 You're invited to Changing Lanes: A Transportation Conference on Technology, Trends, and Change on Wednesday, October 18, 2017 at the Union League of Philadelphia! Join leaders from around the tri-state region to learn how technology, funding, and the changing workforce are affecting the transportation field, today and well into the future.
Session topics include: diversifying our transportation workforce, funding the region's visionary transportation projects, using technology for civic engagement, and more.
The conference is co-hosted by DVRPC and WTS Philadelphia, and sponsorship opportunities are available. Visit www.dvrpc.org/ChangingLanes for preliminary agenda and registration information.
New DVRPC Board Officers Named for 2018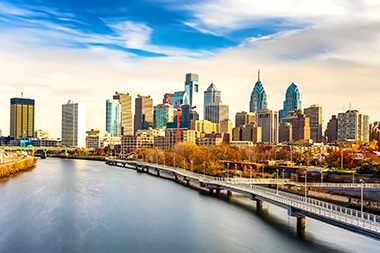 Elections for the Fiscal Year 2018 DVRPC Board Officers took place on June 22. FY2018 Board Officers are:
Chair - Richard T. Hammer, Commissioner of the New Jersey Department of Transportation (NJDOT). Commissioner Hammer began his career at NJDOT in 1982, and previously served as Assistant Commissioner from 2006 – 2015. He has a Bachelor's of Science degree in Civil Engineering from Rutgers University.
Vice Chair - Councilman Mark Squilla has represented Philadelphia City Council's First District since being elected in 2011. He is involved in a wide range of planning efforts, including transforming the Reading Viaduct into a linear park and serving on the board of the East Passyunk Avenue Business Improvement District.
Treasurer – Gina Burritt was appointed by Pennsylvania Governor Tom Wolf to serve on DVRPC's Board in October 2016. She works as a project manager and environmental planner at A.D. Marble & Company. She has a Master's of Science degree in Community and Regional Planning from Temple University.
Secretary – Theresa Ziegler works for the Gloucester County Planning Division. She worked closely with DVRPC's Office of Smart Growth to develop gc2040, the shared vision for the future of Gloucester County. Over 2,000 people participated in surveying and visioning exercises in 2015.
DVRPC Welcomes Roxborough to Classic Towns Program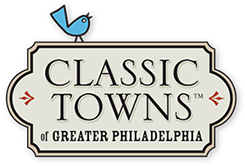 Roxborough is now a Classic Town! Roxborough is one of the safest, greenest, and most conveniently located neighborhoods in Philadelphia, with one of the highest household incomes in the city. The commercial corridor along Ridge Avenue is home to much of Roxborough's local shops, offices, and restaurants. Small businesses in town prosper from patrons' commitment to shopping small and frequenting favorite shops.
To view Roxborough's Classic Towns webpage, visit
www.classictowns.org/roxborough.
Classic Towns of Greater Philadelphia is a groundbreaking DVRPC initiative designed to promote the region's unique communities in both the city and suburbs. To learn more, visit www.classictowns.org. You can also follow @ClassicTowns on Twitter and Facebook.
New Report and Online Tool: Equity Through Access (ETA)
The Equity Through Access (ETA) project is DVRPC's update of the region's Coordinated Human Services Transportation Plan (CHSTP). ETA seeks to improve economic and social opportunity in the region by expanding access to essential services for vulnerable populations - those who are more critically impacted by barriers and gaps in infrastructure, service coordination, and policies.
As part of its ETA project, DVRPC created a policy document with regional and local recommendations, case studies, methodologies, and public outreach strategies as well as the ETA Priority Score Map Toolkit, which is an interactive web-based tool that demonstrates disparities among the region's citizens to access essential services like hospitals, health clinics, recreational spaces, senior centers, and more in the Greater Philadelphia region.
The policy document elements and the toolkit are now available online. Check out the project's webpage to download the report and the toolkit's data layers, which are available in GIS and Excel.
Transportation Alternatives (TA) Set-Aside Funding Round for PA is Open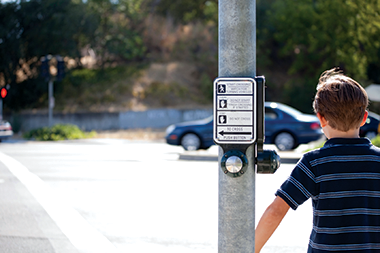 The Pennsylvania Transportation Alternatives Set-Aside Program, previously known as the Transportation Alternatives Program (PA TAP), opened its funding cycle on July 10th. The program offers funding opportunities for community-based "nontraditional" projects designed to strengthen the cultural, aesthetic, and environmental aspects of the nation's intermodal transportation system.
The application round runs until September 22, 2017. There is more than $11 million available regionally, and $55 million available throughout Pennsylvania. Learn more about this TA Set-Aside Funding Round on the DVRPC website.
New Reports and Products
Several new products have been released in the past month. They include:
Transportation Improvements for the US 130-Bridgeboro Road Corridor – This study evaluated traffic operations of US 130 (Burlington Pike) between Bridgeboro Road and Mount Holly Road/Beverly Road, proposing improvements such as relocating and reconfiguring the US 130 and Bridgeboro Road jughandle intersection, replacing the signal control with a roundabout at Bridgeboro Road and Creek Road (CR625), and enhancing bicycle and pedestrian connection to public parks.
City of Chester Green Stormwater Infrastructure Plan – This plan highlights available green stormwater infrastructure (GSI) technologies, opportunities, and approaches to improve water quality, and provides a blueprint for implementing GSI in Chester City.
Mount Holly Township Municipal Public Access Plan – This plan includes: 1) an inventory of existing public waterway access points located in Mount Holly Township along the tidal North Branch Rancocas Creek; 2) a vision, with goals and recommendations, for improving existing public access and adding new access points; and 3) implementation strategies.
Staff Profile: Joe Fazekas, CIW, AICP, Manager, Office of Web, Creative and Publishing Services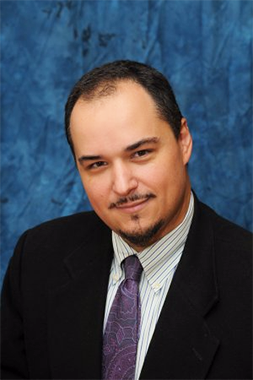 What did you want to be when you grew up?
An engineer and a musician.
How did you get into planning?
I was in the Drexel co-op program for engineering, and worked for a big engineering firm and then a small environmental firm. I liked the environmental planning work, which led to a third co-op with DVRPC, working on environmental planning projects in the early 1990s. Planning was a concept I had never heard of, but once I learned of it, I thought it made sense and liked it. After my 6 month co-op was up, I was asked to stay on. Managing some fun TCDI projects led me to get my AICP certification.
With a degree in engineering and work experience in environmental planning, how did you become Manager of the Office of Web, Creative and Publishing Services?
I've always been a tech nerd, and my jobs always revolved around technology. I was writing computer programs back in the early 1980s, before most even had computers. In the mid-1990s I created DVRPC's first web presence, and at that point my planning days became history and I morphed into DVRPC's first Webmaster. I've also always had an interest in art, but never had proper training. Before DVRPC had graphic designers, I designed report covers, but recognized the need for professionals and helped bring our talented team on board. And, because I enjoy working with my hands, I like helping out with cutting paper and binding reports in the publishing center. When our long-term head of reprographics retired, I jumped at the chance to bring my interests and skills in web, graphics and publishing together into my current position. I've enjoyed working with staff to improve operations and workflow.
What was your favorite project?
The website redux of 2004. Since I don't have children, that website re-launch was like my baby – I pulled an all-nighter at the office until it was ready to face the world, and I've since watched my baby "grow up and go to college" becoming increasingly more sophisticated.
What's changed over the years?
In some ways we've lost the personal touch – we now communicate regularly by email and we've automated so many operations that we don't seem to visit or talk with each other as much. On the plus side, DVRPC has grown to be a nationally recognized MPO based on our work with our Long-Range Plan, website, web applications, and many other projects.
What three words best describe you?
Curious, open, obsessive!
What do your colleagues not know about you?
Not much, since I'm such an open book. They know I smoke cigars, love computers, was a Mummer, and ride a scooter. Maybe they don't know I'm also a Tear Jerker. Does that mean you cry at sentimental movies? No – well sometimes. But it means I'm a member of the Tear Jerker Club - a group of people who tow their Teardrop Trailers around to camp and relax.
If you could be King of the Region for a day, what would you do?
I'd make the Delaware Valley the most scooter-friendly place in the U.S.