DVRPC News: August 2017
Volume 39, Issue 2 | August 2017
Changing Lanes Conference: Register by September 8 for Early-Bird Pricing!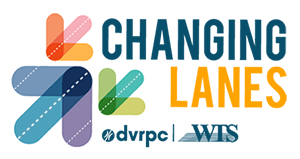 The Changing Lanes conference is fast approaching on October 18, 2017. This full-day conference is designed for transportation and planning professionals and organized jointly by DVRPC and WTS Philadelphia.
A growing list of leading transportation professionals are confirmed to discuss the innovative use of technology in transportation planning and current trends within the field. During the morning discussion, several women leaders in the tri-state region will share their personal stories and views on how the transportation industry has changed during their careers.
Panelists include:
Renee Sigel, FHWA Pennsylvania Division Administrator
Secretary Leslie Richards, Pennsylvania Department of Transportation
Secretary Jennifer Cohan, Delaware Department of Transportation
Chellie Cameron, CEO, Philadelphia International Airport
David Ory, formerly with San Francisco Bay Area's MPO, Metropolitan Transportation Commission, and now with Sidewalk Labs, an Alphabet Company, is the keynote speaker. Mr. Ory's presentation will explore how technology and specifically "big data" are transforming the way planners and engineers view cities, the built environment, and how people move.
Take advantage of early-bird pricing by registering before Friday, September 8, 2017. To purchase your ticket by credit card, please visit DVRPC's Ticketleap page. The full agenda and registration form for check/PO payment are available at www.dvrpc.org/ChangingLanes.
New Jersey TIP Public Comment Period Now Open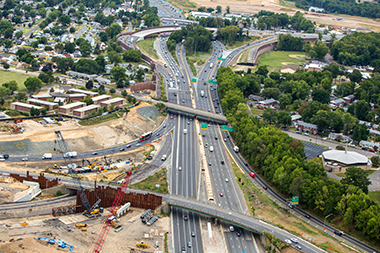 Photo by Stokes
DVRPC is currently seeking input on the Draft Federal Fiscal Year (FY) 2018 Transportation Improvement Program (TIP) for New Jersey. It is available for public comment from August 14, 2017, until September 14, 2017 at 5:00 PM. To read the Draft TIP for NJ, electronic copies are available on
DVRPC's website
.
This TIP was developed in cooperation with NJDOT, NJ TRANSIT, DRPA/PATCO and DVRPC's member counties and cities. It contains $2 billion worth of funding for 152 projects (99 Highway and 53 Transit) for phases to be advanced over the next four years (FY2018–2021), and averaging $506 million per year.
Questions or comments can be submitted online through the Draft TIP Comments/Search/Map. To learn about helpful tips that can make a public comment more effective, please view DVRPC's Guide to Commenting on the Draft DVRPC FY2018 TIP for NJ [0.2 MB pdf].
To discuss and learn more about the TIP in person, please join us at the scheduled public meeting/information session on Wednesday, September 6, 2017 from 6:00 to 8:00 PM. It will be held in the Collingswood Senior Community Center at 30 W. Collings Avenue, Collingswood, NJ 08108. While registration is not required, you are encouraged to RSVP by contacting (215) 592-1800 or public_affairs@dvrpc.org. The meeting will be conducted jointly with NJDOT and will serve as an opportunity for the public to also comment on NJDOT's Draft Statewide TIP (STIP) [0.3 MB pdf].
Want to learn more about the TIP and what it entails? Check out the recently updated TIP Handbook.
Connections 2045 and Transportation Conformity Public Comment Period Begins September 1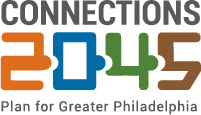 The public comment period for the Draft DVRPC Connections 2045 Long-Range Plan (LRP) and Transportation Conformity Demonstration begins on September 1, 2017 and will end October 4, 2017 at 5:00 PM. Both draft documents will be made available for review online via the Connections 2045 webpage and the Air Quality Conformity webpage. Hard copies of the reports will also be made available in the DVRPC Resource Center and in a number of regional libraries.
The LRP identifies both strategies and policies to achieve regional land use, environmental, economic, equity, and transportation goals. The LRP prioritizes transportation investments and enables our region to receive over a billion dollars annually in federal transportation funding. The Transportation Conformity Demonstration Draft is conducted to ensure that a proposed plan or project will not negatively impact the region's ability to meet or maintain compliance with federal air quality standards established by the Federal Clean Air Act. Both reports need the public's feedback to help shape these important policy documents that will guide planning and investment in the nine- county region over the next 28 years.
There will be two public meetings on the Draft LRP and Transportation Conformity Demonstration. Please join DVRPC on Monday, September 18, 2017 from 6:00 to 8:00 PM at the Collingswood Senior Community Center located at 30 W. Collings Avenue, Collingswood, NJ 08108 or Tuesday, September 19, 2017 from 4:00 to 6:00 PM in the DVRPC Conference Room at 190 N. Independence Mall West, 8th Floor, Philadelphia, PA 19106.
What Goes Into a Long-Range Plan?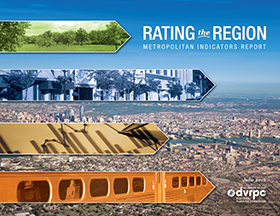 In anticipation of the upcoming public comment period for the Long-Range Plan (LRP) update, DVRPC is looking back on other reports and projects that inform long-range planning.
During the past few years, DVRPC staff completed several different reports covering trends and indicators, future scenarios, transportation technology, and sustainability. Each of these reports were developed with input from stakeholders, local governments, and the public.
Related projects include:
Rating the Region
Along with its many strengths, our region also faces a number of challenges. This report compares Greater Philadelphia to the other largest metropolitan areas in the country.
Future Forces
This effort builds scenarios off a set of Future Forces of change in Greater Philadelphia. Future Forces may accelerate or reverse current trends, or create new ones that significantly impact demographics, development patterns, use of the regional transportation system, the economy, and/or the environment.
Networking Transportation
This report looks at how will the digital revolution, the growth of private enterprises, and key issues surrounding transportation network companies affect Greater Philadelphia's transportation system in the future?
Sustainable Transportation Actions
Through efficient use of space, technology, and other systems-thinking approaches, Greater Philadelphia's transportation network can become more sustainable! Learn how this might apply to the decisions you make for yourself, your household, your community, or your business.
County- and Municipal-Level Population Forecasts, 2015-2045
Population and employment forecasts are a critical component of long-range land use and transportation planning. Check out the web tool to find out more about population forecasting and see how DVRPC expects population to change where you live.
Land Use in the Delaware Valley, 2015
This analytical data report provides regional, county, and municipal-level 2015 land use data, and compares it to previous decades.
We still need your input! The Long-Range Plan will be available for review and public comment starting September 1, 2017 on the Connections 2045 webpage. The page also outlines a future vision for the region, the timeline of the planning process, and background reports.
Deadline for PA Transportation Alternatives Set-Aside Funding is September 22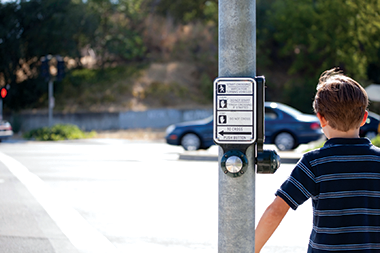 Applications for the Pennsylvania Transportation Alternatives Set-Aside Program are due September 22, 2017. The program, previously known as the Transportation Alternatives Program, funds community-based "nontraditional" projects designed to strengthen the cultural, aesthetic, and environmental aspects of the nation's intermodal transportation system. There is more than $11 million available regionally, and $55 million throughout Pennsylvania. Applicants must meet with a DVRPC representative prior to applying, in order to be considered for funding. Learn more on the DVRPC website.
Upcoming LTAP Courses in PA and NJ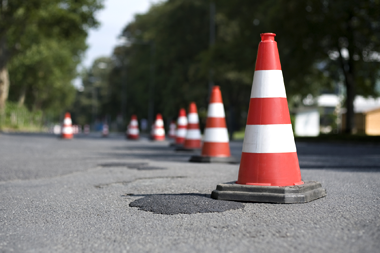 The Local Technical Assistance Program (LTAP) provides technical information and expertise to help municipal governments use transportation funds more effectively, improve road maintenance, and increase roadway safety. An upcoming class on September 14 in Chester County will focus on stormwater facility operations. Visit PennDOT's LTAP website to view course descriptions and to register.
There are several New Jersey LTAP courses in Lindenwold and Hamilton, New Jersey this fall. Topics include ADA curb ramps, police work zone safety, and more. Visit cait.rutgers.edu/cait/training for a list of all New Jersey workshops.
Staff Profile – Brett Fusco, Manager, Office of Long-Range Planning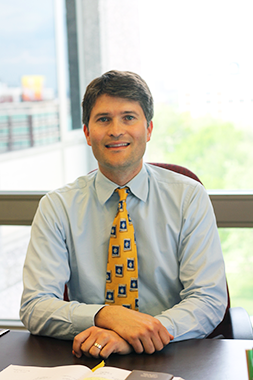 What did you want to be when you grew up?
As a little boy, I wanted to be a truck driver, thinking it'd be fun to drive a big vehicle and see the world. In high school, I wanted to be an astronomer, until I took a class in it and found it not so exciting. By college, I changed my interest to architecture.
How did you get into planning?
My interest in architecture exposed me to urban planning, which I found even more interesting. Although I was a math major as an undergrad, I followed up with a Masters in City and Regional Planning from Penn.
What was your first job?
My grandparents ran a pre-school, and as a kid I helped my grandpa with the custodial work. From an early age I was destined to work taking care of the physical environment!
How did you end up at DVRPC?
After grad school, I first worked for a consulting firm, but my heart was just not into the work the firm was doing. Then I worked for a developer who was converting apartments to condos. That went south when the economy tanked at the start of the great recession, and, when looking into other options, I found the position in Long-Range Planning at DVRPC. I applied and got it, and it's been a great career choice – I enjoy coming to work every day!
Do you have a favorite project?
My two most challenging and stimulating projects are the work on Future Forces and Networking Transportation. In the Future Forces project, we worked with a diverse group of experts in an environment where we all learned from each other. We identified five key forces driving change in the region: Enduring Urbanism, The Free Agent Economy, Severe Climate, Transportation on Demand, and The U.S. Energy Boom. Taking these five outside forces, we developed scenarios of how they might impact the region, and recommendations on how the region could best position itself for future success. The Networking Transportation project further examined the Transportation on Demand Future Force, focusing on how technology and new transportation services are changing and will continue to change how we get around.
Your planning work focuses on preparing the region for change. What's changed over time in the planning field itself?
The world is changing around us - take the digital revolution. This force is reshaping every industry, including transportation. The planning field needs to understand its implications, and seize the opportunity to steer the changes it is bringing about to be more equitable and sustainable.
What words best describe you?
Serious thinker, friendly, and committed.
What's your favorite place in the region?
Center City Philadelphia. Philadelphia's unique, dense, walkable center city is what first drew me here, and I still love experiencing it.
If you could be King of Greater Philadelphia for a day, what would you do?
I'd expand SEPTA, especially service frequency.
Is there something your colleagues don't know about you?
Most know I'm from Kansas, but they might not know that I love cooking and obscure, foreign, artsy films.
Where would you be found after hours?
Spending time with my family, possibly eating out at some of the great restaurants in South Philly, or taking a hike on one of the fantastic trails in the region.