DVRPC News: September 2015

Volume 37, Issue 2
September 2015
Sponsorship Opportunities with DVRPC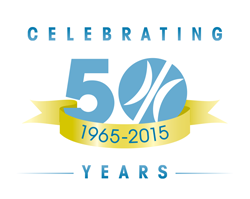 In honor of its 50th Anniversary, DVRPC will hold a celebratory dinner on Wednesday, December 9, 2015. This special event is being held in place of the annual Board Retreat and will be an opportunity for local government leaders, transportation professionals, and private sector and nonprofit partners to celebrate Greater Philadelphia and regional cooperation. Stay tuned, as more details will be released in September!
Interested organizations are encouraged to sponsor this premiere event. For more information, visit www.dvrpc.org/sponsorship. The Commission would like to thank the current sponsors for their support of this dinner, as well as other 50th anniversary events throughout the year:
Gold-level: Urban Engineers
Silver-level: AECOM, Dewberry, Exude, Inc., Gannett Fleming, McCormick Taylor, Pennoni Associates, and RBA Group
Region Prepares for Papal Visit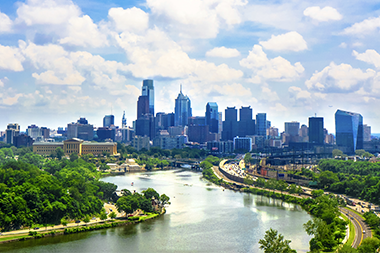 Philadelphia will be welcoming Pope Francis the weekend of September 26-27 as a part of the World Meeting of Families. Significant crowds are expected and transportation will be challenging as transit systems will operate under significantly modified schedules, some major roadways will close intermittently, and the Ben Franklin Bridge will close for a specified time period. If you are traveling into or around the city or region that weekend, to see the Pope or not, it is imperative that you make advance travel plans and understand how your travel schedule will be affected. The following links will provide information to help you plan your trip.
SEPTA website
SEPTA Regional Rail service
Map of SEPTA stations in service during the Papal Visit
PennDOT information
Philadelphia International Airport
NJDOT updates
PATCO information about Papal Visit
NJ Transit
DRPA – Ben Franklin Bridge
8th Annual Park(ing) Day to be Held September 18

September 18, 2015 marks the date of the annual Park(ing) Day event in Philadelphia. Now in its 8th year, Park(ing) Day transforms ordinary metered parking spaces into miniature curbside parks. The event is a celebration of parks and public spaces as well as an attempt to raise awareness of the need for green spaces and pedestrian-friendly parks in the city. To learn more and sign up for a spot, visit www.parkingdayphila.org.
Learn About Vision Zero and Safety Culture on September 29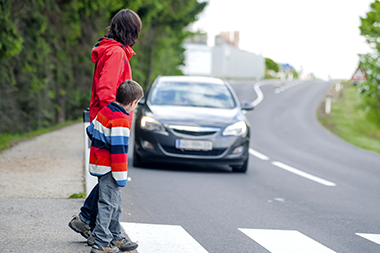 On September 29, 2015, DVRPC's Regional Safety Task Force will present a special meeting on Vision Zero and traffic safety culture. Federal, state, and local partners will discuss their programs and projects designed to improve transportation safety. Featured speakers include Andy Kaplan from the Rutgers University Transportation Safety Resource Center (TSRC) who will introduce us to traffic safety culture—the social and cultural environment influencing crashes. Also on the agenda is Rob Viola from NYCDOT who will discuss New York City's Vision Zero Action Plan, which is built on the idea that "no level of fatality on city streets is inevitable or acceptable." This Vision Zero Action Plan is the city's foundation for ending traffic deaths and injuries on its streets. Vision Zero is a multi-national road traffic safety project which aims to achieve a highway system with no fatalities or serious injuries in road traffic. Changing our own behaviors and values, our safety culture, is one way to move toward Vision Zero. Lunch will be served following the meeting. For more information and to RSVP, please contact Regina Moore at 215-238-2862 or rmoore@dvrpc.org.
DVRPC Hosting GlobalPhilly Events on Immigration and the Local Economy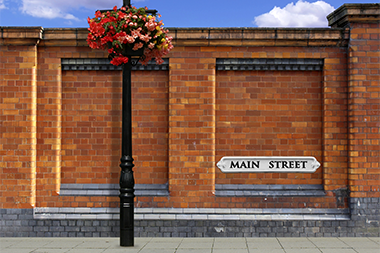 Global Philadelphia 2015 is only a couple of weeks away, and to celebrate our region's international connections, DVRPC is hosting two events in October:
The EB-5 Immigrant Investor Program
October 9, 2015 (8:00 to 11:00 AM)
DVRPC Main Conference Room (click here for directions)
Learn how the EB-5 Immigrant Investor Program is being used to help finance infrastructure, support real estate development, and create jobs in Greater Philadelphia. The EB-5 program helps stimulate the economy through job creation and capital investment by foreign investors. It establishes a path to permanent residency for up to 10,000 immigrants (plus their immediate family members) annually who invest a minimum of $500,000 in an existing or new business in the United States and create or preserve at least ten jobs. This event serves as the quarterly meeting of DVRPC's Regional Community and Economic Development Forum. There is no cost to attend, but RSVPs are required (RCEDF_RSVP@dvrpc.org).
Bringing Vitality to Main Street: How Immigrant Small Businesses Help Local Economies Grow
October 16, 2015 (9:00 to 11:30 AM)
DVRPC Main Conference Room (click here for directions)
As an emerging strategy to boost local economic development, municipalities are actively working to attract immigrant newcomers. Immigrants represent 28 percent of main street business owners, and can be found in a variety of businesses, including neighborhood goods and services, restaurants, and accommodations. Local officials understand these businesses contribute to the local economy and that competition is increasing. Learn how this important population segment can help the vitality of your downtown communities and what efforts are currently underway in the Greater Philadelphia region. There is no cost to attend, but please RSVP here.
Upcoming LTAP Classes and Webinar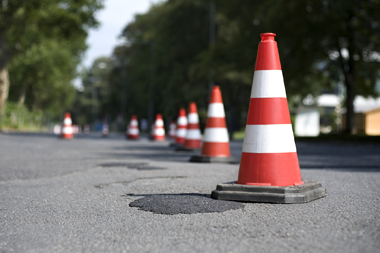 The PennDOT Local Technical Assistance Program (LTAP) provides workshops on technical information and proven technologies dealing with roadway maintenance and safety methods to meet the growing demands on municipal governments. The September LTAP workshops are below.
Road Surface Management (Montgomery County)
Upper Merion Township
175 West Valley Forge Road, King of Prussia, PA 19406
September 10, 2015 (8:00 AM – 3:00 PM)
Safe Driver (Montgomery County)
Delaware Valley Insurance Trust (DVIT)
719 Dresher Road, Horsham, PA 19044
September 15, 2015 (8:00 AM – 12:00 PM)
Stormwater Facility Operation and Maintenance (Chester County)
London Grove Township
372 Rose Hill Road, Suite 100, West Grove, PA 19390
September 15, 2015 (8:00 AM – 12:00 PM)
Asphalt Roads: Common Maintenance Problems (Chester County)
East Brandywine Township
1214 Horseshoe Pike, Downingtown, PA 19335
September 16, 2015 (8:00 AM – 11:30 AM)
For more information and to register for an LTAP course, visit www.dot7.state.pa.us/LTAP.
Geosynthetic Reinforced Soil-Integrated Bridge System (webinar)
On September 15, DVRPC will host a webinar on national usage of the geosynthetic reinforced soil-integrated bridge system (GRS-IBS). The majority of the bridges across the nation are small, single-span bridges commonly on rural and local roads. With limited resources available, transportation agencies must find innovative, cost-effective solutions for bridge construction. The GRS–IBS may be an excellent alternative to help reduce bridge construction time and cost. To RSVP, click here.
Help Greater Philadelphia Become Even More Bike-Friendly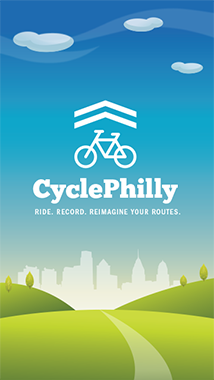 Last year's launch of the CyclePhilly smartphone application provided a valuable glimpse into the bicycling habits of Greater Philadelphia. Bicyclists have used CyclePhilly to record thousands of trips, allowing DVRPC's planners to see where people rode (to the closest intersection). The app automatically mapped all of the routes, which can be broken down by trip purpose.
You still have a chance to provide information that could inform future bicycle infrastructure investments. Download the CyclePhilly app today, press record, and go! Log a trip from now to October 2015 to be entered to win a GoPro camera. For more information, contact Cassidy Boulan at 215-238-2832 or cboulan@dvrpc.org.
View CyclePhilly 2014 data summary here.
Ride. Record. Reimagine your Routes with CyclePhilly at www.cyclephilly.org.
Next Steps for NJ TIP, Long-Range Plan, and Transportation Conformity
On August 10, 2015 DVRPC ended a 32-day public comment period for the following documents:
In addition, NJDOT's Draft FY 2016 - 2025 Statewide Transportation Improvement Program was made available for public review and comment during this period.
Public meetings were held on July 23 at DVRPC in Philadelphia and on July 30 in Cherry Hill Township, and the documents were available online, at the DVRPC Resource Center, and in public libraries throughout the region. The approval of these three documents will be an action item at the DVRPC Board Meeting on Wednesday, September 30. Check our website in mid-September for a complete meeting agenda.
Staff Profile – Sandy Clark, IT Analyst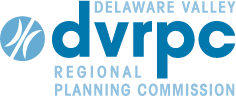 DVRPC is celebrating its 50th anniversary this year, and you are the longest serving employee. How many years have you worked at DVRPC?
I started in 1975, so it's been 40 years!
That's a long time! What changes have you noticed over the 40 years?
There have definitely been changes. Things used to be much more formal. We addressed directors (not managers) as Mr. So-and-So, never first names. We dressed up more, with women in dresses, skirts and pantyhose, and men in suits, every day. There were no women managers or directors for a while, but that began to change in the 1980s. And staff smoked at their desks and in meetings!
How has your job changed over the years?
I started out as a secretary, but I had knack for figuring things out with computers and data processing, and have grown into my position as IT Analyst by learning on the job. Now I view my position as supporting staff by ensuring that they have the equipment they need, both hardware and software, to get their work done.
What was your favorite period of DVRPC life?
Probably the 1980s. DVRPC was like a big family during the day, and we all went out together on Friday nights.
Any last thoughts about your 40 years at DVRPC?
Time flew – I can't believe it's been 40 years!