DVRPC News: January 2014

Volume 35, Issue 7
January 2014
DVRPC Board Approves FY15 Work Program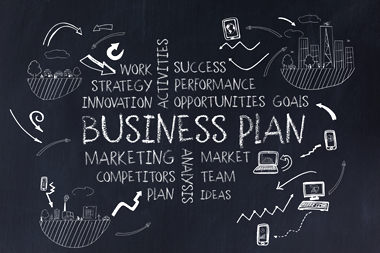 On January 23, the Board approved the FY 2015 DVRPC Unified Planning Work Program. This document outlines all of the federally funded planning projects slated for the nine-county region from July 1, 2014 to June 30, 2015. The listing includes all planning projects undertaken by DVRPC on behalf of our member governments and transit organizations. The Work Program is developed annually by DVRPC with its planning partners to reflect the region's short-range planning needs.
DVRPC held a 30-day public comment period, which began on December 13 so that interested citizens could submit comments on the Work Program. For more information about the Work Program, see www.dvrpc.org/WorkProgram.
Transportation Alternatives Program to Fund Projects in Pennsylvania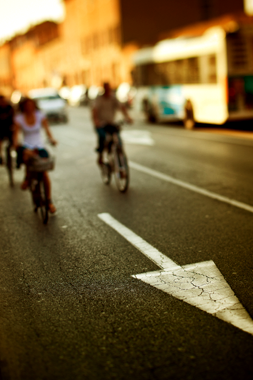 DVRPC and the Pennsylvania Department of Transportation (PennDOT) will soon open a competitive funding cycle for the Transportation Alternatives Program (TAP). Approximately $7.5 million will be available to the DVRPC Pennsylvania counties for bicycle and pedestrian facilities, conversion of abandoned railway corridors to trails, and stormwater management projects. Concurrently, the statewide TAP will have $26 million available for all eligible projects.
DVRPC and PennDOT are holding an information session on Thursday, January 30, 2014 at 3:00 p.m. at the Upper Merion Township Building in King of Prussia, PA. Interested applicants are encouraged to attend.
For more details about this program, including application forms and a list of eligible projects, visit www.dvrpc.org/TAP or contact Joe Banks at jbanks@dvrpc.org or 215-238-2898.
Air Quality Workbook for Children Coming Soon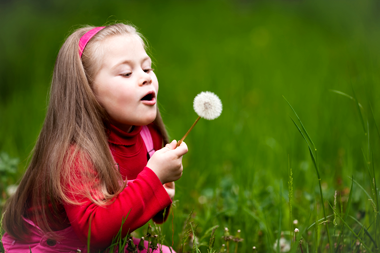 The Air Quality Partnership (AQP) is developing a children's workbook to educate students about air quality and its impacts on their health. Poor air quality days can trigger asthma attacks, causing missed school days for students and missed work days for parents. The workbook, which includes activities such as identifying sources of air pollution, solving basic math problems, and observing and recording air quality conditions using the daily air quality forecast, is targeted at students in third through fifth grades.
The AQP collaborated with a steering committee consisting of educators, health, and air quality professionals to ensure the workbook met Pennsylvania state educational standards for Environment and Ecology and Health, Safety, and Physical Education. The project is funded in part by an environmental education grant from the Pennsylvania Department of Environmental Protection to Communities in Motion, a GVF Foundation. Communities in Motion builds awareness and support for efficient and sustainable transportation in southeastern Pennsylvania through education and community outreach and its parent organization, GVF, provided the graphic design. The printable workbook and teacher's guide will be available online at www.airqualitypartnership.org in April 2014. Contact Sean Greene at 215-238-2860 or sgreene@dvrpc.org if your organization is interested in receiving printed copies of the workbook.
The Air Quality Partnership, administered by DVRPC, is a coalition of over 350 public and private organizations from Delaware, New Jersey, and Pennsylvania that work collaboratively to educate the public about ways to improve the region's air quality. On days when air quality is forecast to be unhealthy, the Partnership declares an Air Quality Action Day and asks the public to take voluntary actions to protect their health and reduce pollution levels. For more information about ozone, particle pollution, and the Air Quality Partnership, visit www.airqualitypartnership.org.
Safety Bulletin Reveals 3.6% Increase in Road Fatalities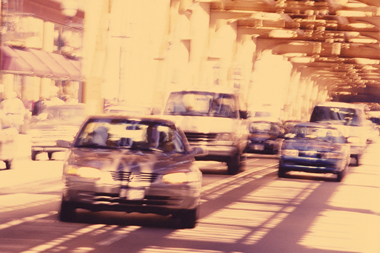 DVRPC has released its 2012 Annual Crash Data Bulletin, which features an analysis of road safety and crash trends across the nine counties in the Delaware Valley.
The bulletin revealed that in 2012, the region's road fatalities increased by 3.6 percent, from 388 to 402. However, there was a slight decrease in the region's traffic crashes (-3%) and people injured (-6%). The document highlights the most recently available data (2012), and is intended to raise awareness of traffic crashes and promote programs and agencies working toward improving safety. This issue focuses on safe senior mobility and highlights senior-related crashes.
To view the complete Data Bulletin, click here.
Safety is incorporated into many of DVRPC's efforts, ranging from corridor studies to the use of technology for operations and incident management. For more information on DVRPC's safety efforts, visit www.dvrpc.org/transportation/safety.
The 5 Most Popular DVRPC Reports of 2013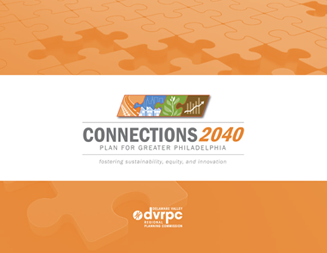 In 2013, DVRPC updated the regional long-range plan, titled Connections 2040, published new studies, and revisited old ones. Take a look at the public's favorites.
Upcoming Webinars
DVRPC is hosting two live-viewings of webinars during the month of February.
"Institutionalizing Bikeshare Transit Systems" will be shown at DVRPC offices on Wednesday, February 5, from 3:00 to 4:30 p.m. APBP will provide attendance certificates to those who document their professional development hours; each 90-minute webinar provides 1.5 hours of training (.15 CEU). APBP applies to the AICP for 1.5 Certification Maintenance credits for each webinar.
"Managing Complex Relationships in Planning" will be shown at the Montgomery County Planning Commission in Norristown, PA on Wednesday, February 19, 2014 from 3:30 p.m. to 5:30 p.m. This event offers 1.5 AICP CM credits.
Please visit dvrpc.ticketleap.com to register.