DVRPC News: December 2014

Volume 36, Issue 5
December 2014
DVRPC Welcomes Jenkintown to Classic Towns Program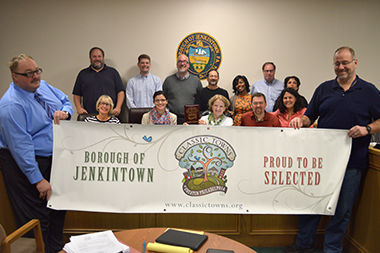 DVRPC welcomed the Borough of Jenkintown, Pennsylvania into its Classic Towns of Greater Philadelphia program this month, which aims to promote unique and historic communities around the region. This charming town just outside Philadelphia has something to offer people of all ages with its classic homes, affordable apartments, and easy transit connections. Its unique features, such as the historic Hiway Theater and a full events calendar, make it a valuable addition to the program.
The 20 Towns currently participating in DVRPC's Classic Towns program include Ambler, Bordentown City, Cheltenham, Collingswood, Germantown, Glassboro, Haddon Heights, Jenkintown, Kennett Square, Lansdale, Lansdowne, Manayunk, Media, Merchantville, Moorestown, New Hope, Oxford, Phoenixville, Souderton/Telford, and West Chester.
To explore what it's like to live, work, and play in Jenkintown and other Classic Towns, visit www.classictowns.org.
Food Experts Discuss "Where We are Now"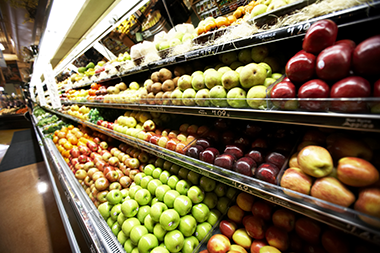 A lot of exciting initiatives are in the works to improve our local food system, as demonstrated at a recent Greater Philadelphia Food System Stakeholder Committee meeting on November 7. This Stakeholder Committee meeting featured presentations from committee members Keystone Development Center, Common Market, The Food Trust, and The Reinvestment Fund. Presentations highlighted recent studies and programs that the organizations have undertaken to better understand and respond to challenges within the Food System.
Common Market, a nonprofit distributer of local foods to communities and institutions, is working to promote public awareness of healthy foods. They are focusing on collaborating with institutions to increase demand for local food, and supporting local farms to achieve food safety standards. The Food Trust, a nonprofit organization that works to ensure that everyone has access to affordable, nutritious food, and information to make healthy decisions, presented on their farm-to-school initiatives. They've recently partnered with a local school district to increase the use of cosmetically imperfect produce, like smaller apples, in school meals. They've also worked to expand the farm-to-school models to other institutions like preschools and shelters. Keystone Development Center shared findings from their recent Local Shellfish Feasibility Study in which they analyzed three market opportunities: community supported fisheries, food cooperatives, and restaurants. Finally, The Reinvestment Fund introduced their recently released study that explored both gaps and opportunities for connections in the regional meat supply chain.
Copies of the presentations can be found at: www.dvrpc.org/Food/StakeholderCommittee.htm.
These presentations helped DVRPC kick off an update to Eating Here: Greater Philadelphia's Food System Plan, emphasizing some of the innovations and advancements that regional stakeholders have accomplished since the Plan's release in February of 2011. For more information about DVRPC's food system planning efforts, please visit www.dvrpc.org/food or contact Alison Hastings at ahastings@dvrpc.org or 215.238.2929.
Building Livable Communities in Greater Philadelphia: The Next 50 Years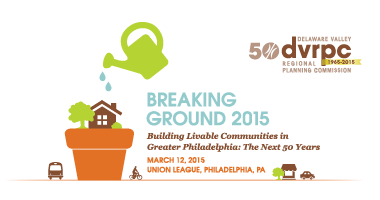 Mark your calendars on March 12, 2015 for DVRPC's upcoming conference designed for local planning partners, practitioners, developers, and decision-makers to learn about programs and initiatives that are building livable communities in Greater Philadelphia now and for the future.
This one-day conference will take place at the Union League in Philadelphia and feature an opening keynote by Harriet Tregoning, director of HUD's Office of Economic Resilience, and a lunch keynote on future retail and development trends by planning and retail specialist, Robert Gibbs, PLA, ASLA, CNU.
For more information and to register, please visit www.dvrpc.org/BreakingGround.
LTAP Classes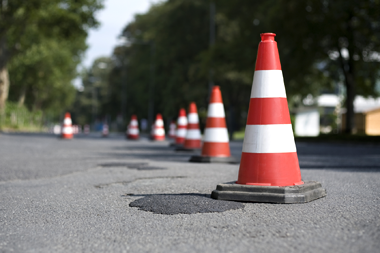 The PennDOT Local Technical Assistance Program (LTAP) provides workshops on technical information and proven technologies dealing with roadway maintenance and safety methods to meet the growing demands on municipal governments. The December LTAP workshops are below.
Meet LTAP at the DelChester Public Works Association Trade Show on December 9th!
West Bradford Township
1385 Campus Drive
Downingtown, PA 19335

LTAP Traffic Safety Plan Development
East Pikeland Township (Chester County)
December 16, 2014
8:00 AM – 3:30 PM

LTAP Pavement Markings
Upper Merion Township (Montgomery County)
December 17, 2014
8:00 AM – 12:00 PM