DVRPC News: October 2013

Volume 35, Issue 4
October 2013
Study on New Pennsauken Transit Center Completed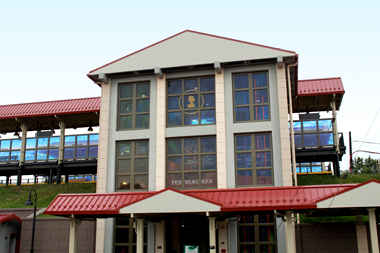 The Pennsauken Transit Center, a new rail transit facility that connects NJ Transit's Atlantic City Rail Line (ACRL) and River LINE, officially opened to the public on October 14. The occasion marked a significant addition to New Jersey's transit system, as the station has the potential to significantly reshape travel patterns and improve access to University City Philadelphia, Atlantic City, and Trenton. Begun in 2009, the transit center was constructed on vacant land at the corner of Derousse and Zimmerman avenues; it is sandwiched between industrial and residential areas. Glass artist J. Kenneth Leap contributed a public art installation to complete the design. The digitally printed glass panels that line the walls of the transit center depict themes from Pennsauken Township's history, including significant women from the community.
DVRPC conducted a study to identify potential impacts and opportunities created by the transit center. Partners on the study included representatives of Pennsauken Township, Camden County, NJ Transit, the New Jersey Department of Transportation, and the South Jersey Transportation Authority (SJTA). The report, titled The Pennsauken Transit Center Study, examines how the transit center fits into the surrounding community and transportation network, and makes recommendations for improved access and mobility. The report outlines several strategies focused on improving station access, identifying development opportunities within the station area, marketing the station, and promoting transfer activity by increasing ACRL service.
Regional Economic Development Framework Updated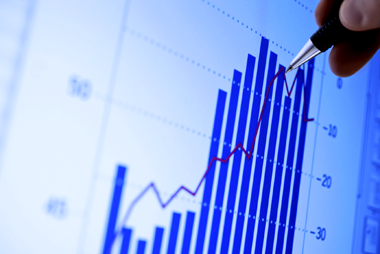 DVRPC recently released the 2013 annual review and update to the Greater Philadelphia Regional Economic Development Framework. The document identifies regional challenges and opportunities, integrates economic development with land use and transportation planning, and establishes goals and objectives for the region's future investments and economic development efforts. The DVRPC region's economy has shifted dramatically from manufacturing to services, with a thriving life sciences and healthcare sector.
Co-authored with Select Greater Philadelphia and the Ben Franklin Technology Partners of Southeastern Pennsylvania, Greater Philadelphia Regional Economic Development Framework is our region's Comprehensive Economic Development Strategy (CEDS). The CEDS was approved by the Economic Development Administration (EDA) in 2009, and includes a list of key economic development projects in our region; projects must be on this list to be eligible for EDA funding. The document is reviewed and updated annually to fulfill EDA requirements.
The annual review of the CEDS includes an examination of the region's goals and objectives to ensure that they are still appropriate, as well as an update to the list of key economic development projects that are considered regional priorities.
The goals listed in the 2013 update to the CEDS are:
Focus growth in recognized centers of development;
Create appropriate jobs in distressed areas and for populations most in need;
Create jobs that match workforce supply;
Support and promote the growth of key economic sectors, including those related to the emerging "green economy;"
Reduce greenhouse gas emissions;
Enhance the climate for business growth;
Invest in public infrastructure;
Foster a high-quality, productive labor force;
Increase innovation and new business formation;
Enhance the region's high quality-of-life; and
Expand the region's connections to the global economy.
To view the 2013 update, visit www.dvrpc.org/Products/14008.
Inventory of Water and Sewer Service Areas Informs Future Growth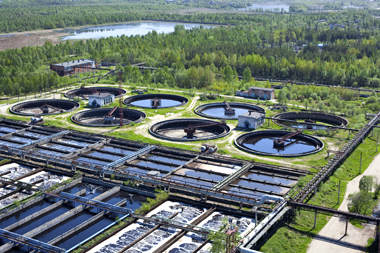 In 2012, DVRPC updated the geographic information system (GIS) inventory of public water service areas (WSAs) and sewer service areas (SSAs) in order to identify appropriate areas for future land development and growth. Information for the recent report, titled Water and Sewer Service Areas in the DVRPC Region, was collected from a number of sources, including the DVRPC member counties, water service providers, sewer service providers, and the states of Pennsylvania and New Jersey. Roughly 45 percent of the region's land area is served by public water systems, which use both groundwater and surface water as drinking water supplies; approximately 39 percent of the region is served or designated as appropriate for public SSAs, which are located in the most developed areas. The report highlights expanded service areas in color maps and gives a picture of where infrastructure exists to support future development in the region. Click here to read the full report.
From Farm Workers to Tech Entrepreneurs, Immigrants Build Greater Philadelphia's Economy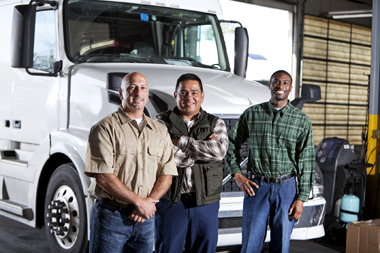 The Regional Community and Economic Development Forum (RCEDF) met on October 1st to discuss the importance of immigrants in building a strong regional economy. The event was part of Global Philly 2013, a six-week exposition hosted by the Global Philadelphia Association that features events and activities celebrating the international dimensions of Greater Philadelphia.
DVRPC staff highlighted recent Data Snapshots on immigration in the region; immigration has been increasing steadily since 1990. While the City of Philadelphia has the highest number of foreign-born, Millbourne Borough in Delaware County is the municipality with the highest percentage of foreign-born residents in the Greater Philadelphia region. Mercer County in New Jersey is the county with the highest percentage of foreign-born in the region. Notably, most foreign-born individuals live in the suburbs, a fact which has great import for land use and transportation planning. Many also own businesses; one survey of a Philadelphia commercial corridor identified 221 small businesses employing 900 people. Two-thirds of those businesses are immigrant-owned.
Following the staff presentations, Amanda Bergson-Shilcock of the Welcoming Center for New Pennsylvanians gave a presentation on resources for immigrants and entrepreneurs, which included guides on opening a business and becoming re-credentialed in a skilled field. Finally, a panel of distinguished experts on the topic discussed how cities benefiting from an influx of immigrants have taken purposeful steps to facilitate integration, and noted that there are existing models for Greater Philadelphia to build upon. Panelists also commented that immigrants may add value to a regional economy because they are risk-takers and have personal resources; the second generation is often economically successful; and diversity has been shown to trump ability when problem-solving in a group.
To learn more about the Regional Community and Economic Development Forum, or to view the agenda and meeting materials from October's meeting, click here. To sign up to receive emails about future RCEDF events, contact Alison Hastings at ahastings@dvrpc.org or (215) 238-2929.
Smart Growth in Small Towns and Rural Areas Live Web Conference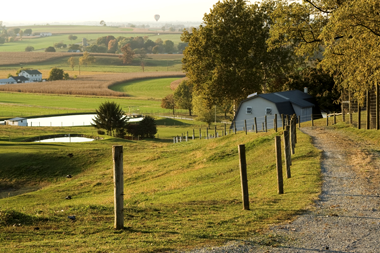 DVRPC is hosting a presentation of an APA web conference on development in less densely populated areas. These areas face many issues — such as declining downtowns, incompatible development in historic areas, and loss of natural areas and open space — that can be addressed effectively by smart growth and sustainable planning techniques. However, certain techniques are often difficult to adapt to the needs of some communities. This program will look at several rural areas and small towns that have created location-appropriate plans and codes to facilitate smart growth. It will also describe resources that are available to assist communities.
This event will take place on Wednesday, November 6, 2013, 3:30 PM - 5:30 PM at the Chester County Planning Commission in West Chester, Pennsylvania. For more information, and to register to attend the live viewing of the web conference, visit dvrpc.ticketleap.com/smart-growth-in-small-towns-and-rural-areas.
Switch on the Energy Savings Workshop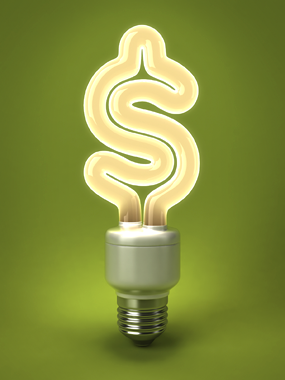 Please join DVRPC for a hands-on workshop highlighting opportunities to save energy and money through indoor lighting projects in municipal buildings.
Indoor lighting presents a significant opportunity for municipalities to achieve energy and maintenance costs savings while improving lighting quality. This workshop will provide a basic overview of current lighting technology, present case studies of successful projects around the region, and lead participants on a hands-on lighting audit of the Upper Darby Administration Building.
This event will take place on Tuesday, November 19, 9:00 AM - 11:00 AM, at the Upper Darby Township Administration Building. Event is for municipal officials, municipal staff, and their designated representatives only. Register at dvrpc.ticketleap.com/indoor-lighting.
For more information, contact Liz Compitello at 215.238.2897 or ecompitello@dvrpc.org.