DVRPC News: May 2013

Volume 34, Issue 11
May 2013
Input Needed on Long-Range Plan and NJ TIP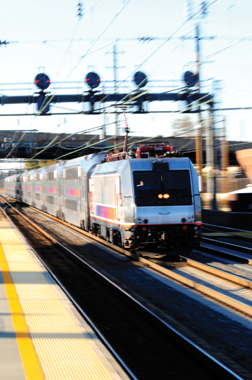 As Fiscal Year 2013 comes to a close, DVRPC needs your input on important regional planning documents.
The Transportation Improvement Program (TIP) public comment period opened on May 17, and will close on June 18. This document lists all projects that intend to use federal funds, along with non-federally funded projects that are regionally significant. Also included are all other state funded capital projects. The Draft FY 2014-2017 TIP for New Jersey covers Burlington, Camden, Gloucester, and Mercer counties.
DVRPC's long-range plan, Connections 2040, focuses on strengthening the linkages between land use, the environment, economic development, and the transportation system in our nine-county region. In addition, DVRPC will issue a Transportation Conformity finding. Transportation Conformity is the process that ensures that plans and programs receiving federal funding are consistent with the region's air quality goals. The public comment period for these two documents will run from June 7 to July 8.
Citizens can learn more and submit comments at two public meetings: June 11 from 4:00 to 6:00 p.m. at DVRPC's offices (for the Long-Range Plan and Conformity) June 12 from 4:00 to 6:00 p.m. at the Cherry Hill Library (for the TIP, Long-Range Plan, and Conformity)
For more details, visit www.dvrpc.org/GetInvolved/PublicNotices or contact Jane Meconi, Public Involvement Manager, at 215-592-1800 or public_affairs@dvrpc.org.
Camden Talks Bikes This Wednesday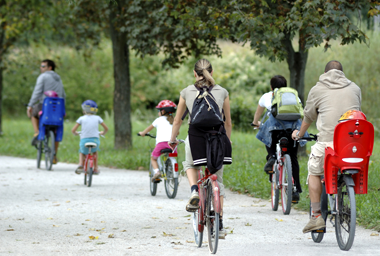 The Camden County Bicycling & Multi-Use Trails Master Plan will guide the implementation of multi-use trails and on-road bicycle facilities in Camden County. This multi-phase project, based on recommendations initially made in the 2004 Camden County Open Space and Farmland Preservation Plan, was developed with the assistance of local officials and public input. The plan aims to connect county residents to greenways and trails, as well as enhance opportunities to walk or bike to schools, parks, shops, and employment centers. Please join us as we unveil the final draft of the county-wide plan.
This event will take place on May 29 at the Camden County Boathouse at Cooper River. To register, please visit camdencountytrails.eventbrite.com or call Jane Meconi at 215-592-1800.
2013 Air Quality Award Winners Announced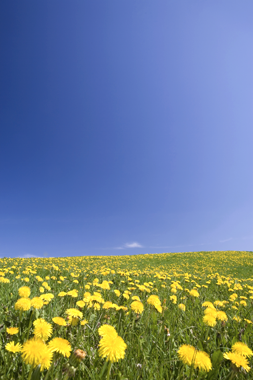 Princeton University and Millbourne Borough represent, respectively, the private and public institutions honored with this year's Air Quality Awards. Each made concerted efforts to positively impact the region's air quality. Princeton University encourages the use of environmentally friendly transportation and runs its own free bus system for use by the community. Millbourne also encourages alternative transportation, including walking and biking, for its employees and residents. Additionally, Millbourne upgraded Borough Hall and street lighting for maximum efficiency, and planted 160 new trees. An award ceremony took place on May 15 in Millbourne, with another planned in Princeton for the fall.
Regional Safety Task Force Focuses on Improving Safety at Intersections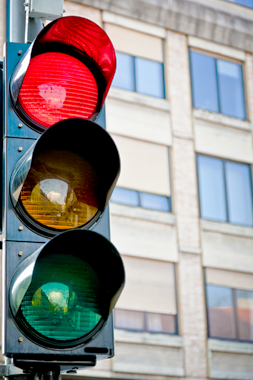 Improving the design and operation of intersections means reducing crashes at both signalized and unsignalized intersections. It is also important for planners to address bicycle and pedestrian safety at intersections.
At a recent Regional Safety Task Force meeting, attendees learned about best practices in the region, such as the success of Philadelphia's red-light-running camera program. In New Jersey, the group discussed Mercer County's "road diet" along Parkside Avenue in Ewing Township, and the New Jersey Division of Highway Traffic Safety's Pedestrian Decoy Program, in which an undercover officer crosses roadways and educates drivers who violate the pedestrian laws.
A one-page summary on regional best practices to improve safety at intersections is available here [0.2 MB pdf].
The Regional Safety Task Force will next convene on June 6 at 9:30 a.m. to discuss senior safety. For more information, contact Regina Moore at 215-238-2862 or rmoore@dvrpc.org.
Implementing Shared Services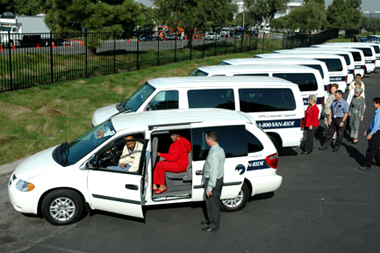 Join DVRPC and municipal leaders at a half-day forum on June 7 that will highlight the intricacies of municipal shared services. In many cases, sharing services allows municipalities to decrease both the cost and the complexity of the services they provide to their constituents while providing a higher level of service overall. In the DVRPC region, there are many examples of service sharing; it has been embraced by members of both political parties as a fiscally responsible method of service delivery. This forum will address legal issues and present some of the latest research on best practices and performance measurement in service sharing. Local leaders who have implemented service sharing in their communities will share their stories.
To register by May 31, visit dvrpc.ticketleap.com/sharedservices or call Jane Meconi at 215-592-1800.
Voices of the Creative Economy: Why Does Place Matter to Creative Businesses?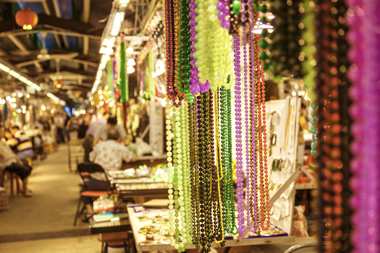 The Regional Community and Economic Development Forum and DVRPC invite you to join them on June 12 for a look at the "creative economy." This event will explore the ways that place impacts creative businesses, through presentations and a panel discussion. Attendees will also be given a demonstration on how to utilize a new data tool. Two AICP certification maintenance credits are available.
Wednesday June 12
9:00 am to 12:00 pm
A light lunch will be served.
Delaware Valley Regional Planning Commission
8th Floor, ACP Building
190 N. Independence Mall West | Philadelphia, PA 19106
RSVP by Friday, June 7th to RCEDF_RSVP@dvrpc.org. Please note if you plan to stay for lunch.
Dump the Pump!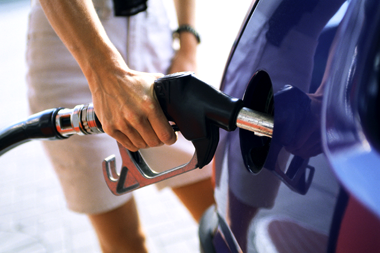 June 20 marks the annual National Dump the Pump Day, championed by the American Public Transportation Association (APTA). The holiday exists to raise awareness of public transit as an alternative to driving when gas prices are high and thereby the need for greater investment in transit related infrastructure. For instance, according to APTA's Transit Saving Report, a two-person household can save more than $10,000 a year by downsizing to one car. Show your support by "dumping that pump" and riding transit on June 20.
DVRPC Serves as Local Host of National Conference

DVRPC is proud to serve as the local host of the National Association of Regional Councils (NARC) 47th Annual Conference and Exhibition, scheduled for June 23 – 26 at the Sheraton Society Hill Hotel. NARC is the umbrella organization representing metropolitan planning organizations (MPOs) and regional agencies such as DVRPC. The national conference will bring together approximately 400 top elected officials and staff management from regional agencies. DVRPC's role is to identify potential sponsors and assist with program development. A menu of sponsorship opportunities for the NARC conference is available here. Those who are interested in participating should contact Candace Snyder, DVRPC's Director of Communications and Public Affairs, at public_affairs@dvrpc.org.
Upcoming APA Webinars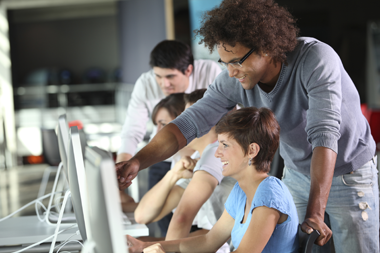 During the month of June, municipalities interested in Pedestrian and Bicycle Planning or Planning Law have an opportunity to learn more about the subjects. Interesting webinars take place throughout the year, so be sure to keep checking back. Each event provides 1.5 CM credits for AICP members. For more information, click here.