DVRPC News: January 2013

Volume 34, Issue 7
January 2013
DVRPC Encourages Residents to "Answer the Call"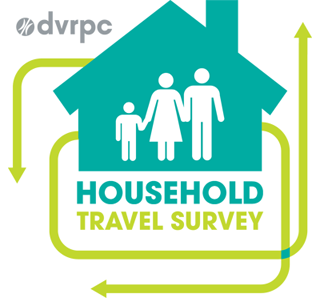 In September 2012, DVRPC launched a year-long, region-wide travel survey to prepare for coming change in the Greater Philadelphia area. The Household Travel Survey (HTS) collects data about the daily travel behavior of residents in southern New Jersey and southeastern Pennsylvania to determine how to improve roads, reduce traffic congestion, enhance walking and bicycle paths, and upgrade public transportation.
Households are randomly selected and invited to participate by mail or phone. They are asked to use a diary to record how, where, and when they travel for a single day during the year. A subsample of 500 households will be provided with a portable GPS device to carry on their day of travel. DVRPC is reminding residents that the phone call is legitimate; all information gathered will be held strictly confidential and will be used for regional planning purposes only.
To learn more, and view a two-minute video, visit www.dvrpc.org/TravelSurvey.
Working Group Develops Renewable Energy Ordinance Frameworks for Municipalities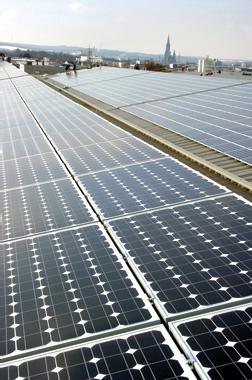 Residents and businesses in the Greater Philadelphia region are increasingly interested in installing small scale, distributed renewable energy systems - such as solar, small-wind, or geothermal – to hedge against rising energy costs and reduce dependence on fossil-fuel based energy consumption. However, many municipalities in the region do not have ordinances in place to approve, modify, or reject the proposed installations of these systems. They instead often rely on the use-variance process of granting exceptions to the zoning code, used on a case-by-case basis and intended as more of a safety net than standard operating procedure. This often results in considerable time delays, increased project costs, and increased strain on limited municipal resources.
DVRPC's Renewable Energy Ordinance Frameworks were developed by the Alternative Energy Ordinance Working Group to serve as a resource for municipalities as they develop and update ordinances to govern the siting of small-scale renewable energy systems, including solar photovoltaic, small wind (<100kW), and geothermal in their community. The purpose of these frameworks is to provide clear, consistent guidance on how to construct renewable energy ordinances that are consistent with state laws; are not overly restrictive or contradictory to the nature of renewable energy systems; and promote safe and sound community development.
These frameworks will be updated regularly as municipalities in our region develop ordinances and as more information about renewable energy systems becomes available. DVRPC invites municipalities to review the frameworks and be a part of the ongoing dialogue as they craft and publish renewable energy ordinances. For more information, visit www.dvrpc.org/EnergyClimate/AEOWG/.
DVRPC Releases 2011 Annual Crash Data Bulletin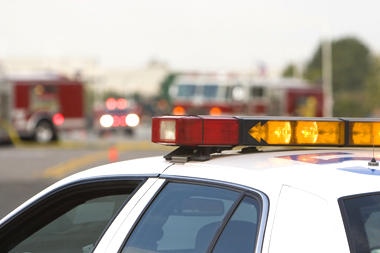 Serving as a snapshot of road safety in the region, DVRPC's 2011 Annual Crash Data Bulletin was released this month. During 2011, the Delaware Valley recorded slight decreases in total crashes and people injured, but fatalities increased by 10 percent, climbing to 388, up from 351 in 2010. Increases were recorded in both the New Jersey and Pennsylvania subregions. Nationally, fatalities continued their downward trend in 2011, dropping by 1.9 percent to 32,367, the lowest level on record.
This year's publication features pedestrian crashes, injuries and fatalities - one of the seven emphasis areas in DVRPC's 2012 Transportation Safety Action Plan (August 2012, publication #12030). In 2011, pedestrian fatalities increased to 22 percent of all fatalities, up from 21 percent in 2010. By state, pedestrian fatalities in DVRPC's New Jersey subregion declined to 18 percent, down from 22 percent in 2010, while the Pennsylvania subregion increased to 25 percent in 2011, up from 20 percent in 2010. During the five-year period of 2007 to 2011, pedestrian fatalities, injuries, and total crashes have trended downward regionally, despite a 2011 increase.
The annual bulletin also includes statistics on motorcyclist safety and bicyclist safety; the centerspread provides a handy reference to county-level crash statistics, including pedestrian fatality trends. Check www.dvrpc.org for more details about this bulletin.
Check Out DVRPC's Webinars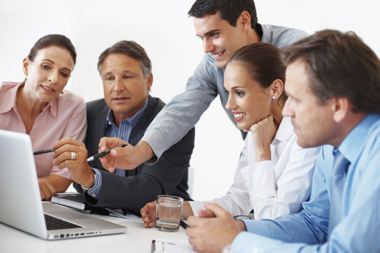 DVRPC is offering an American Planning Association (APA) webinar entitled "Fracking and Resource Extraction and Community Planning" from 3:30 to 5:30 p.m. on Wednesday, February 13. The webinar is part of the Municipal Outreach Program and will be held in DVRPC's Conference Center. Please register at: dvrpc.ticketleap.com/fracking.
In addition, a Food Systems Planning webinar will be held on Thursday, February 21 from 10 to 11:30 a.m., also in DVRPC's Conference Center. Registration is available at: dvrpc.ticketleap.com/foodsystems.
Urban Sustainability Forum Scheduled for February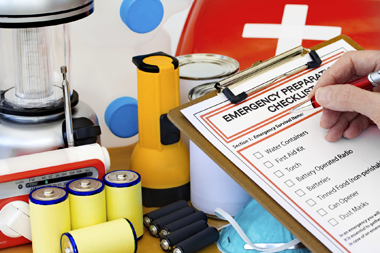 Join us at the February Urban Sustainability Forum as we consider the lessons we have learned from Hurricane Sandy, and what will be required to make the Philadelphia area more resilient to storms, extreme weather, and other expected impacts of climate change in the future.
Scheduled for Thursday, February 21, the Forum will be held at the Academy of Natural Sciences of Drexel University. The program will begin at 6 p.m., and will be followed by a reception at 8:30 p.m. The past 10 years were the costliest in U.S. history for natural disasters. Hurricane Sandy left 131 Americans dead, 8.5 million without power, and $50 billion worth of damages, making it the second most destructive Atlantic hurricane behind Katrina. While Greater Philadelphia was largely spared, neighboring cities along the Jersey shore and in New York faced property damage, widespread flooding, power outages, crippled transportation systems, and loss of life. These extreme events are expected to grow in frequency and intensity because of climate change. Publicly subsidized insurance and federal disaster relief provide much needed support to damaged communities when these disasters occur, but they may also encourage unnecessary risk-taking by making it easier to build in vulnerable areas.
At this Urban Sustainability Forum, panelists will discuss how we can use our knowledge from Hurricane Sandy to reduce our vulnerability, and manage the risk of building and living in hazard-prone areas through better planning, engineering and policy. Please register at: www.eventbrite.com/event/5032743070/efbnen?fb_source=timeline&ref=profile&refid=17.
Upcoming Public Events at DVRPC
DVRPC will host an event to present the African American Heritage Tour project on Monday, February 25 at the African American Museum in Philadelphia. Museum exhibitions will be open for viewing and refreshments will be served starting at 5:30 p.m. Presentations will begin at 6:15 p.m.
On Thursday, March 7, DVRPC will host a listening session at the Lansdale Library Community Room to discuss regional freight (trucking, rail, water-based and aviation) planning and its impact on Montgomery County and Greater Philadelphia. This meeting is part of a series of listening sessions held around the region to inform citizens about DVRPC plans, programs, and public participation activities. This session is free to attend and will begin with dinner and networking at 6:00 p.m., followed by a presentation and discussion at 6:45 p.m.
To learn more or RSVP to these events, contact Jane Meconi, DVRPC Public Involvement Manager, at 215.238.2871 or public_affairs@dvrpc.org.