DVRPC News: February 2012
Volume 33, Issue 8
February 2012
Last Chance to Apply for Public Participation Task Force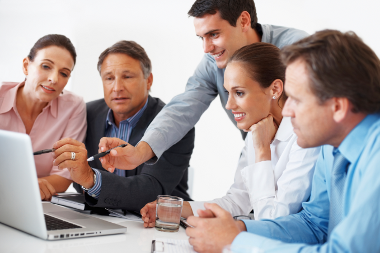 The March 1 deadline to apply for DVRPC's new Public Participation Task Force is approaching. DVRPC is creating a new task force to ensure that a diverse group of residents from throughout the Delaware Valley are represented in the regional planning process. The Commission is calling for appointments from the nine counties and three cities in the region, as well as searching for 12 citizens-at-large, to fill the roster.
In addition to geographic diversity, DVRPC intends for the task force to represent the racial, ethnic, cultural, and income diversity of the region. Ideal candidates will have some knowledge of their city or county's priorities as well as regional issues. Candidates should be able to connect the Commission to a wide audience, with the ability to bring new groups of people to the regional planning table. Once appointed, members will participate in orientation sessions to prepare them for their responsibilities. They will serve staggered two-year terms.
Applications are available in both paper form and online. Please contact Jane Meconi, AICP, Public Involvement Manager, at 215-592-1800 or public_affairs@dvrpc.org, with any questions.
New Energy-Efficiency Program for Local Governments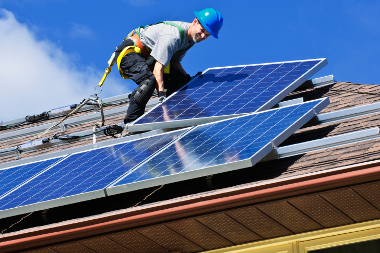 As part of its ongoing efforts to promote energy efficiency in Greater Philadelphia, DVRPC encourages all southeastern Pennsylvania municipalities to participate in its Regional Circuit Rider for Energy Efficiency in Local Government Operations (Circuit Rider) program. The program will offer no-cost assistance to local governments that serve less than 35,000 residents in Bucks, Chester, Delaware, and Montgomery counties to reduce energy costs in their municipal buildings, outdoor lighting, water/sewage treatment facilities, and vehicle fleets through proven, effective, action.
The program will provide direct technical assistance, workshops, and training for water and sewage treatment operators, and a free quarterly seminar series highlighting energy-efficiency topics. The first seminar of the series will be held in March and will provide information on how to participate in the LED Traffic Signal Conversion Program. The LED Traffic Signal Conversion Program allows municipalities to cost-effectively replace incandescent traffic signal lamps with energy-efficient LED lamps, which lower taxpayers' energy costs and reduce the greenhouse gas emissions associated with energy use.
For more information, contact Liz Compitello, Research Analyst, Office of Energy and Climate Change Initiatives, at 215-238-2897 or ecompitello@dvrpc.org, or click here.
DVRPC to Hold Public Events for Citizens, Students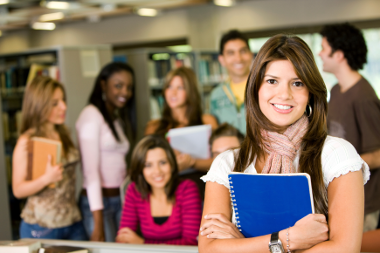 On March 14, 2012, DVRPC will host a listening session at the African American United Fund Conference Center in Philadelphia to discuss regional transit planning. This meeting is part of a series of listening sessions held throughout the region to inform citizens about DVRPC plans, programs, and public participation activities. To receive future event announcements, please contact Jane Meconi, AICP, Public Involvement Manager, at 215-592-1800 or public_affairs@dvrpc.org; or visit www.dvrpc.org/GetInvolved.
On March 30, 2012, DVRPC's Regional Student Forum event will feature a panel on how to use social media for networking, job seeking, and professional development. The forum, which welcomes students from universities and colleges in the region, is the first to bring students from Pennsylvania and New Jersey together to discuss planning issues and innovations on a regional scale. To sign up for the Regional Student Forum mailing list, please contact Jane Meconi at the number above. For continuously updated news of interest to student planners in the region, visit
www.regionalstudentforum.blogspot.com
.
Classic Towns Program Needs Your Best Photos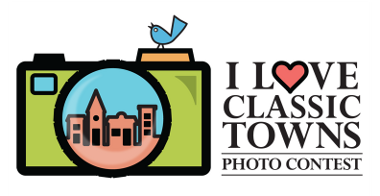 DVRPC's Classic Towns of Greater Philadelphia program is hosting its first ever photo contest. The "I Love Classic Towns" photo contest is designed to engage the community in showcasing the region's unique neighborhoods in both the city and suburbs.
At present, there are 20 towns designated as Classic Towns by DVRPC. They are: Ambler, Ardmore, Bordentown City, Bristol Borough, Collingswood, Germantown, Glassboro, Haddon Heights, Kennett Square, Lansdale, Lansdowne, Manayunk, Media, Merchantville, Moorestown, New Hope, Overbrook Farms, Phoenixville, Souderton/Telford, and West Chester.
Both amateur and professional photographers are invited to submit their best images from these towns. The winning photographs will be selected by a panel of judges. Up to $1500 in cash prizes is available. The photographs will then become part of a traveling exhibit starting in Philadelphia and continuing to the Classic Towns.
The deadline for submitting photos is April 14, 2012. Complete submission requirements and contest rules may be found on the Classic Towns website at www.classictowns.org.
LTAP Program to Offer Courses on ADA Implementation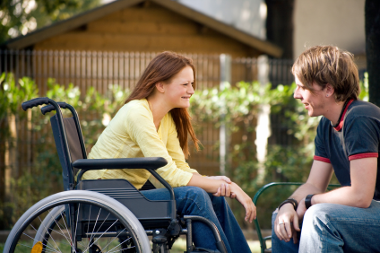 This spring, PennDOT's Local Technical Assistance Program (LTAP) will present four sections of a class outlining municipal Americans with Disabilities Act (ADA) implementation responsibilities. Classes will be held at Media Borough on March 13, at Lower Salford Township on April 10, at Northampton Township on April 17, and at Tredyffrin Township on April 18. Any senior municipal manager, elected official, or department head is eligible to apply. There is no cost to attend. Interested, eligible parties may sign up at the LTAP website: www.ltap.state.pa.us.
LTAP provides training in best practices in safety and construction to municipal employees throughout the Commonwealth. DVRPC is the LTAP Planning Partner in southeastern Pennsylvania. For more information, please contact Sarah Oaks, Senior Transportation Planner, at 215-238-2856 or soaks@dvrpc.org.
DVRPC Launches Website, Survey for Camden County Bike/Trail Project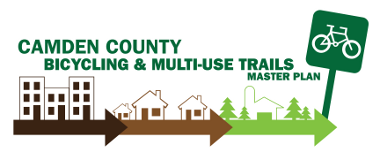 DVRPC has launched a new website with everything you need to know about the Camden County Bicycling and Multi-Use Trails Master Plan. The plan will guide the implementation of multi-use trails and on-road bicycle facilities in Camden County. It will help connect county residents to greenways and trails as well as enhance opportunities to walk or bike to schools, parks, shopping, and employment centers.
The website provides background information, supporting documents, and a calendar of upcoming events. Also on the site is a survey which asks users about their bicycling and walking habits, and what improvements they'd like to see implemented.
Phase III and IV of the study are currently in progress, and will be posted for public comment this spring. A DVRPC listening session will be held this spring in Camden County on this topic, and staff has been making presentations on the project to numerous groups and organizations. For more information, contact Dan Nemiroff, Transportation Planner, at 215-238-2879 or dnemiroff@dvrpc.org.
Potential Transit Stations along Glassboro-Camden Line Examined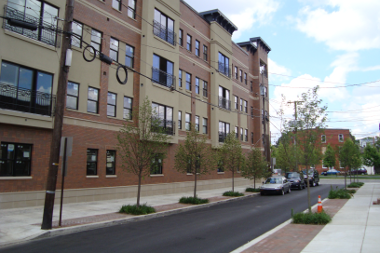 DVRPC's Office of Smart Growth recently completed a study of the Glassboro-Camden Line (GCL), a proposed 18-mile passenger rail line between Glassboro and Camden in Southern New Jersey. The resulting publication, entitled the Camden County Transit Expansion Framework Study, documents the existing conditions of five potential stations along the proposed transit line in Camden County: Walter Rand Transportation Center, Cooper Hospital, Atlantic Avenue, Ferry Avenue, and Gloucester City. The study also evaluated potential economic development opportunities, including transit-oriented development, for the communities through which the train line will pass.
The Delaware River Port Authority (DRPA) is currently conducting an environmental review of the GCL. DVRPC's study is intended to support this effort by creating a reliable inventory of baseline conditions and by promoting coordination among project communities. Gloucester County is now conducting a similar study, funded by DVRPC's Transportation and Community Development Initiative (TCDI), for its potential station areas.
To view the full report, click here.
Public Participation Plan Available for Review and Comment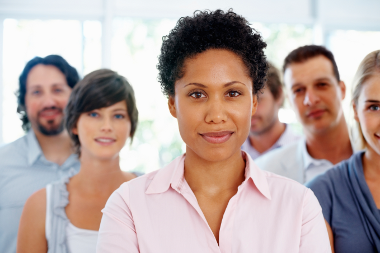 DVRPC opened a 45-day public comment period in late January for its Draft Public Participation Plan. This comment period will end at 5:00 p.m. on March 14, 2012. Copies of the Draft Public Participation Plan are available in the DVRPC Resource Center; in a number of regional libraries; at www.dvrpc.org; or by contacting the DVRPC Public Affairs office at (215) 592-1800 or public_affairs@dvrpc.org. The draft plan can be made available in alternative formats or language, if requested. Written comments should be mailed to the DVRPC Public Affairs Office, 190 N. Independence Mall West, 8th Floor, Philadelphia, PA 19106, via e-mail to public_affairs@dvrpc.org, or faxed to 215-592-9125.
Conference to Explore Reinventing Older Communities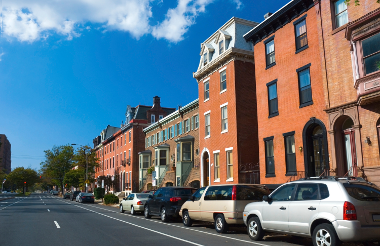 On May 9-11, 2012, DVRPC is co-sponsoring a conference with the Federal Reserve Bank of Philadelphia on building resilient cities, with a particular focus on smaller cities that were once manufacturing centers. The Reinventing Older Communities conference will explore how urban demographics are changing, how local governments are managing the fiscal crisis, how a job-ready workforce is being developed, and more. It is a great opportunity to network with leaders in the community development industry and engage in stimulating discussions on ways to leverage cities' assets to create new economic activity and spur innovation. For more information, click here.