DVRPC News: December 2012

Volume 34, Issue 6
December 2012
DVRPC Honors Regional Programs and Leaders
The region's best in transportation, environment, land use, and economic development were honored on December 6 at a luncheon held during DVRPC's 26th Annual Board Retreat. Each year, DVRPC applauds leaders and programs that have contributed to moving Greater Philadelphia toward a progressive and economically sound future.
Recipients of this year's Regional Excellence Awards are:
Regional Leader of the Year: Judge Christine Fizzano Cannon, Delaware County
Terence Farrell, Chester County Commissioner and DVRPC Board Chair, presenting to Judge Christine Fizzano Cannon of Delaware County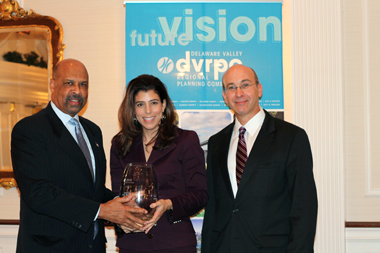 Regional Transportation Program of the Year: Mullica Hill Bypass, Gloucester County
David Kuhn, Assistant Commissioner, Capital Investment Strategies, Planning and Grant Administration, for the New Jersey Department of Transportation and DVRPC Vice Chair, presenting to Gloucester County Engineer, Vince Voltaggio, and former Gloucester County Planning Director, Chuck Romick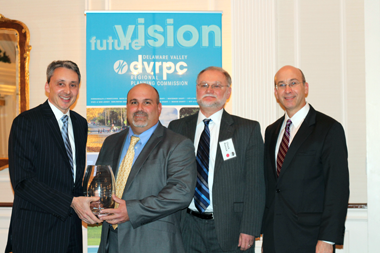 Land Use Project of the Year: CooperTowne Center, Somerdale, Camden County
Andrew Levecchia, Senior Planner, Camden County, and DVRPC Board Member, presenting to The Honorable Gary Passanante, Mayor of Somerdale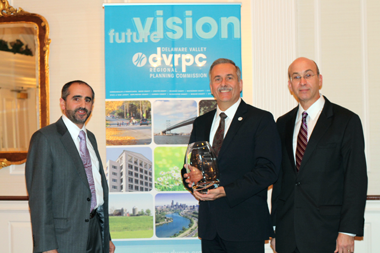 Regional Economic Development Program of the Year: Master Plan for the Central Delaware Waterfront, City of Philadelphia
Lynn T. Bush, Executive Director, Bucks County Planning Commission, presenting to Tom Corcoran, President, Delaware River Waterfront Corporation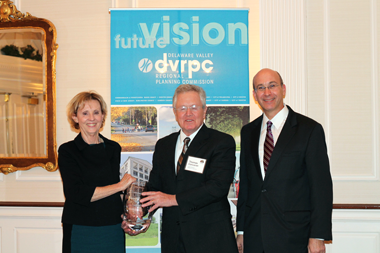 Regional Environmental Program of the Year: Green City, Clean Waters, City of Philadelphia
Ronald G. Henry, Pennsylvania Governor's Appointee, presenting to Howard Neukrug, Water Commissioner, City of Philadelphia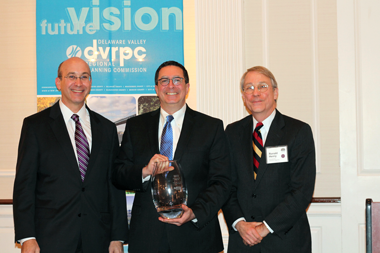 Board Retreat Explores Transportation Funding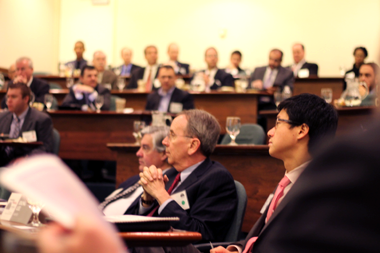 Over 125 elected and appointed officials, business leaders, and community representatives gathered on December 6 for the 26th Annual Board Retreat, held at the Desmond Hotel and Conference Center in Malvern, Pennsylvania.
DVRPC Board Chair and Chester County Commissioner Terence Farrell welcomed attendees and kicked off the day with an overview of success stories in the county. A panel of speakers discussed transportation funding, how other regions are responding to the funding crisis, and the benefits of public-private partnerships. Participating in the panel were: Joung H. Lee, Associate Director for Finance and Business Development, American Association of State Highway and Transportation Officials (AASHTO); Fred Abousleman, Executive Director, National Association of Regional Councils (NARC); J. Brian Walsh, Esq., Partner, Ballard Spahr, LLP; and Roger "Tad" Leithead, Chair, Atlanta Regional Commission.
Following the panel discussion, participants met in smaller groups for breakout sessions.
DVRPC Opens Public Comment Period for Draft Fiscal Year 2014 Planning Work Program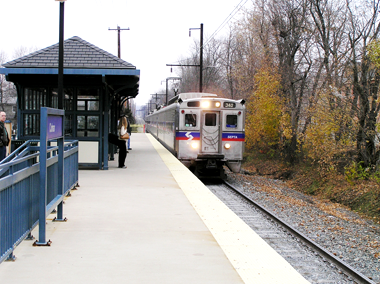 DVRPC opened a 30-day public comment period on December 12, 2012 for the Draft FY 2014 Planning Work Program. This document outlines all of the federally funded planning projects slated for the nine-county region from July 1, 2013 to June 30, 2014. The listing includes DVRPC projects, as well as projects planned by member governments and transit organizations.
The Work Program is developed annually by the DVRPC Board with its planning partners to reflect the region's short-range planning needs. The Work Program can be viewed at www.dvrpc.org. All comments must be received by 5 p.m. on January 14, 2013. For more information, Click Here.
Join Us on January 10 for the Alternative Energy Ordinance Working Group Meeting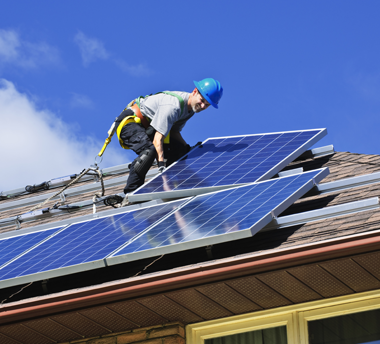 On January 10, DVRPC will launch the Renewable Energy Ordinance Frameworks, developed over the past two years by DVRPC's Alternative Energy Ordinance Working Group (AEOWG). The AEOWG brings together leadership from counties and municipalities in the Greater Philadelphia region to support the safe and sound development of small-scale renewable energy systems, including solar photovoltaic, small wind (<100kW), and geothermal.
These frameworks provide clear, consistent guidance on how to construct renewable energy ordinances consistent with state laws. They are not overly restrictive and do not contradict the nature of renewable energy systems; and they will help municipalities build an ordinance that addresses their specific local issues.
This meeting will provide an overview of the frameworks, as well as a discussion on distributing and building awareness within the region, next steps, and more. Any officials engaged in these issues are invited to attend. For more information, contact Liz Compitello, Research Analyst, at 215-238-2897 or ecompitello@dvrpc.org.
Learn About Zoning for Small-Scale Businesses on January 16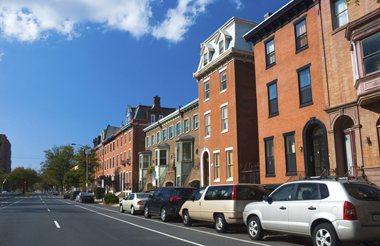 Whether it is microbreweries or food trucks, home businesses or temporary markets, new commercial activities, new impacts, and new uses present challenges. Consider the legal, social, cultural, economic, and spatial dimensions of this topic. Join us on Wednesday, January 16 from 3:45 to 5:30 p.m. at the Doylestown Borough Hall to hear how these businesses have impacted communities of different sizes and regions. Learn how your plans and implementation tools should prepare and respond.
This event has been approved for 1.5 CM credits. To learn more and register, visit dvrpc.ticketleap.com.
Modeling Project Provides Insight into Long-Term Effects of Regional Growth on Schuylkill Expressway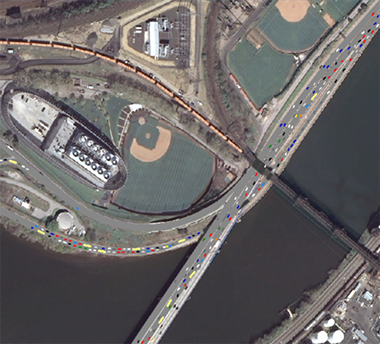 A VISSIM screenshot of Year 2035 PM peak hour traffic conditions at the I-76 and University Avenue Interchange
DVRPC recently constructed a powerful computer model—capable of simulating, visualizing, and assessing traffic conditions along the Schuylkill Expressway—to use as a practical research tool. Using the integrated transportation modeling suite of VISUM and VISSIM, it provides a window into the long-term effects that regional growth will have on the expressway.
DVRPC prepared the operational model for the expressway's mainline and interchange ramps between the Pennsylvania Turnpike and the Walt Whitman Bridge—a distance of approximately 23 miles. The data can be analyzed to determine the effects of growth, predict outcomes of changes to the expressway's infrastructure, judge the merits of competing designs, develop supporting maintenance and protection of traffic plans, and develop congestion management plans for improvement projects.
The final product is a starting point for the systematic evaluation of the Schuylkill Expressway corridor. With added effort, the models can be adjusted or expanded for other or wider applications. The modeling tools are also available to member agencies for local applications. For example, the Montgomery County Planning Commission submitted a proposed work program project to apply the VISSIM models to determine the benefits of improvements to three eastbound on-ramps through the I-76 and I-476 / Conshohocken interchanges. For more information, contact Jerry Coyne, Manager, Transportation Studies, at 215-238-2850 or jcoyne@dvrpc.org.
DVRPC and EPA Suggest Burning Smarter this Winter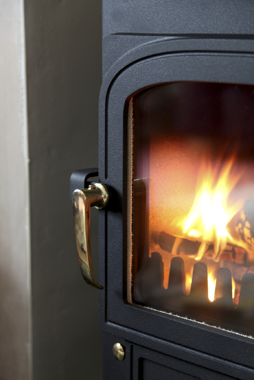 Are you burning wood in a wood stove or fireplace this winter? If so, DVRPC and the U.S. Environmental Protection Agency encourage you to burn a more efficient and cleaner fire. Wood smoke is made up of a mixture of gases and fine particle pollution that isn't healthy to breathe indoors or out – especially for children, older adults, and those with heart and lung disease, and asthma.
Reducing smoke from your chimney can be easy. Here are a few tips to help produce a more efficient and cleaner fire:
Upgrade to an EPA-certified wood stove or fireplace insert;
Burn only dry, seasoned wood. Burning dry firewood can add up to a significant cost savings over the winter;
Have a certified professional inspect and service your wood stove or fireplace annually; and
Consider converting your open wood-burning fireplace to a more efficient, less-polluting appliance by installing a wood stove insert or gas appliance.
To learn more, visit the EPA "Burn Wise" website: www.epa.gov/burnwise.
Make Your Voice Heard!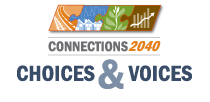 DVRPC has launched a new, interactive web app to help stakeholders and residents better understand and visualize what different planning scenarios mean for our region. Connections 2040: Choices & Voices allows users to develop their own vision for the region by identifying their preferred building pattern and deciding how to invest in our transportation system. To take the challenge, visit www.dvrpc.org/choicesandvoices.