DVRPC News: October 2011

Volume 33, Issue 4
October 2011
Last Chance to Register for Breaking Ground: The Power of Partnerships Conference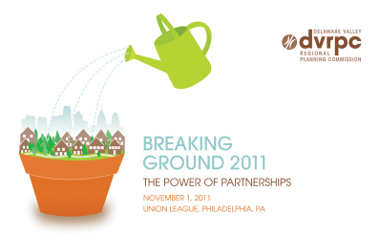 DVRPC's second Breaking Ground conference will take place Tuesday, November 1, 2011. Hosted at the Union League in Center City Philadelphia, the theme of this year's event is "The Power of Partnerships." In a time of declining funding resources, creative partnerships between government, the private sector, nonprofits, and philanthropy can offer solutions to address growing needs, such as infrastructure, redevelopment, public amenities, and human services. This one-day conference will examine some of those creative partnerships, from within Philadelphia and around the country, that are making a difference in today's tough economic climate.
Panel discussions with regional experts on energy efficiency, institutional investment in Camden City, municipal shared services, historic preservation, transit-oriented development, stadiums, trails and parks, and fresh and local food will provide attendees with a new perspective on collaboration. In addition, leaders from across the region will be sharing their experiences in public-private partnerships. National and local panelists will include: John D. Porcari, Deputy Secretary, U.S. Department of Transportation; Jane C.W. Vincent, Regional Administrator of the U.S. Department of Housing and Urban Development (HUD) Region 3, and Shawn M. Garvin, Regional Administrator of the U.S. Environmental Protection Agency (EPA) Region 3. A lunchtime keynote address will be given by Jeremy Nowak, President of the William Penn Foundation.
For more information or to register, visit: www.dvrpc.org/breakingground, DVRPC is also offering a discounted rate for interested students, and welcomes walk-ins on the day of the event.
DVRPC to Host Listening Session on Transportation Safety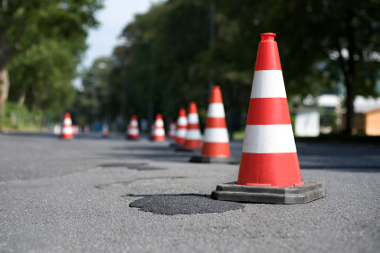 On Tuesday, November 15, DVRPC will host a listening session at Rowan University to discuss regional transportation safety initiatives. This meeting is part of a series of listening sessions held around the region to inform citizens about DVRPC plans, programs, and public participation activities. This session is free to attend and will begin with dinner and networking at 6:00 p.m., with a presentation and discussion to follow at 6:45 p.m.
To learn more or RSVP, contact Jane Meconi, DVRPC Public Involvement Manager, at 215.238.2871 or public_affairs@dvrpc.org, or visit /announce/2011-11-15_flyer.pdf.
Fall Student Forum Events Off to Successful Start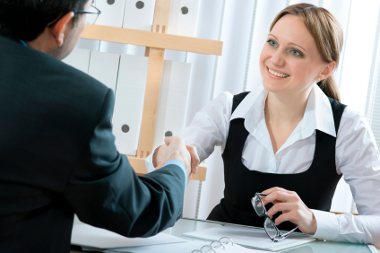 DVRPC hosted a series of events for local planning students, including a "Welcome Back" meet-up, which took place in early October and a transportation planning seminar on October 21. Upcoming events include:
Friday, November 18 at 3:00 p.m.
DVRPC Conference Center
A panel of human resource professionals will discuss the current job market, interview and resume tips, and answer questions from students. Paul Smith, DVRPC's Director of Human Resources, will be moderating the panel. Interested students can RSVP here: http://november18rsf.eventbrite.com
The Forum, which welcomes students from universities and colleges in the region, is the first to bring students from Pennsylvania and New Jersey together to discuss planning issues and innovations on a regional scale. To sign up for the Regional Student Forum mailing list, please contact Jane Meconi, Public Involvement Manager, at 215-592-1800 or public_affairs@dvrpc.org. For continuously updated news of interest to student planners in the region, visit www.regionalstudentforum.blogspot.com.
New Jersey Schools to Fly Air Quality Flags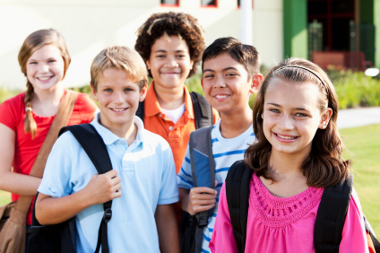 Eleven schools in New Jersey will be flying air quality index flags on their flagpoles, thanks to a new DVRPC pilot program. The Air Quality Awareness Flag Program encourages schools to fly a colored flag that corresponds with the daily air quality forecast.
The pilot program began in September at eleven schools in Burlington, Camden, Mercer, and Monmouth counties. It will raise awareness of the daily air quality and also will encourage teachers, parents, coaches, and students to protect their health on days when air quality is forecast to be poor by managing activities and reducing their exposure to harmful air pollutants.
For more information about the program, contact Sean Greene, Air Quality Partnership Coordinator, at 215-238-2860 or sgreene@dvrpc.org. To view daily air quality forecasts, visit www.airqualitypartnership.org.
Food System Plan Receives APA-PA Award for Innovations in Best Practices for Sustainability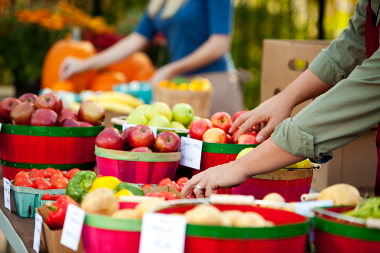 DVRPC's Food System Plan, Eating Here, was awarded an APA-PA Chapter award at this year's annual conference in Scranton, PA. The project was honored by APA-PA for expanding the role of planning into a new and exciting area. Recognizing that all of the various elements of the food system - growing food, transporting food, and selling food - are critical for sustainability, DVRPC prepared the Food System Plan, bringing together many diverse stakeholders who often have little contact with the planning world. With funding support from the William Penn Foundation, DVRPC was also able to award grants to organizations to help implement the recommendations of the Plan.
This year's APA-PA conference was a three-day event that focused on "Our Changing Landscape." The award was presented to Barry Seymour, DVPRC's Executive Director, and Alison Hastings, a Senior Environmental Planner at DVRPC and primary author of the plan. Additionally, Eating Here has been nominated for an APA National Planning Award by the Pennsylvania chapter.
For more information on Eating Here and DVRPC's other food systems planning efforts, visit: /food.