A Citizen's Guide to
the Regional Planning Process
Moving in the Right Direction, Together.
Citizens who take the time to get involved and learn about their community, their county, and their region can change the course of the future.
Back to top

Many Voices, One Region
Every day, decisions are being made that affect how you live and work in the Greater Philadelphia area. Have you ever wondered how regional planning choices are made and how you or your organization can be part of the process?
OUR MISSION STATEMENT
The Delaware Valley Regional Planning Commission is dedicated to uniting the region's elected officials, planning professionals, and the public with the common vision of making a great region even greater. Shaping the way we live, work, and play, DVRPC builds consensus on improving transportation, promoting smart growth, protecting the environment, and enhancing the economy. We serve a diverse region of nine counties: Bucks, Chester, Delaware, Montgomery, and Philadelphia in Pennsylvania; and Burlington, Camden, Gloucester, and Mercer in New Jersey. DVRPC is the official Metropolitan Planning Organization for the Greater Philadelphia Region–leading the way to a better future.
WHAT IS DVRPC?
Make your voice heard in the decisions that affect your community and region!
Regional planning addresses issues such as transportation and land use planning, economic development, environmental planning, and sustainability. Various planning policies are being implemented in our region that enhance our quality of life, improve our environment, and make the Delaware Valley an even better place to live. However, in order to effectively shape the region's future, area residents need to be informed and involved in the planning process.
Public participation is an integral part of the planning process. The Delaware Valley Regional Planning Commission (DVRPC) believes that the best decisions are made with a fully informed and involved public; your opinion makes a difference on vital transportation and planning issues in the region. Through a constructive dialogue, planners, decision-makers, and the public can share their opinions and mutually shape a vision for a neighborhood, community, county, or region. So, whether you are interested in environmental issues, are an avid bicyclist, or someone who uses our region's roadways and transit, we want you to be involved!
Who We Are
DVRPC plans for the growth and development of the bi-state region. We were created in 1965 under a compact between Pennsylvania and New Jersey; the legislatures worked together to define our structure, authority, purpose, and administrative procedures. Under federal laws requiring the formation of a Metropolitan Planning Organization (MPO) for urban areas with a population of more than 50,000, DVRPC was subsequently designated as the MPO for the nine-county Greater Philadelphia/Delaware Valley region. An MPO is a regional entity responsible for transportation planning and approval of federal transportation funding for the region. While maintaining this traditional role, DVRPC also works in environmental and community planning, economic development, and is a resource for regional data. The Commission also facilitates special meetings, initiates new partnerships, and supports local municipalities with outreach and assistance.
What We Do

Anticipating future changes and emerging issues as well as ensuring the Delaware Valley's position as a vital metropolitan region continues to be DVRPC's highest priority. We apply state-ofthe- art planning tools and techniques, objective and professional analysis, and a broad base of collaboration and public participation to help lead the region into the future. Examples of our activities include:
Conducting studies of heavy or congested traffic corridors to identify needed transportation improvements
Seeking federal funding to improve private airports that support Philadelphia International Airport as the region's major commercial facility
Planning for new and upgraded highway, freight, and transit facilities to ensure the efficient movement of people and goods
Conserving regional and local open space, and environmental planning
Sponsoring meetings to educate the public on regional planning issues
Where We Get Our Funding
Financial support for our activities comes primarily from federal transportation funding through the Pennsylvania and New Jersey departments of transportation. Additional financial resources are provided by county, city, operating agencies, grants and private sector funds.
Who We Work With
Our goal is to satisfy the broadest constituency possible by fostering cooperation among member governments, private sector organizations, and the general public. To do so, we work closely with a variety of groups, including the Pennsylvania and New Jersey departments of transportation, community affairs and environmental protection agencies in these two states, the federal government, county and municipal officials, and regional transportation providers. Such groups also look to us for data and consulting services that will enhance the planning efforts for the region. We also partner with a wide variety of nonprofit organizations in the areas of community and economic development, environmental protection, and land use.
How We Are Governed
All activities are directed by an 18-member board that establishes regional policy, defines committee duties, and adopts the annual Work Program. A 10-member executive committee oversees general operations and fiscal matters. Planning and service functions are split among the Office of the Executive Director and two divisions: Planning and Technical Services. DVRPC staff is comprised of city and environmental planners, transportation planners and engineers, technology and mapping specialists, and other professionals who provide technical assistance on a variety of issues facing the region.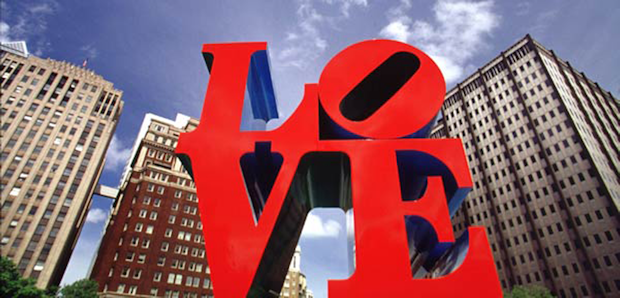 THE REGION AT A GLANCE
Population And Employment Forecasts
With a population of over 5.5 million people and 2.8 million jobs, the Greater Philadelphia region is one of the nation's largest. By 2035, the population of the nine-county region is forecasted to grow by 11 percent, or to approximately 6.1 million people. Many of the region's counties can also expect to experience doubling or more of their elderly population by 2035. Employment in the region is projected to increase by 13 percent by 2035. DVRPC regularly gathers population, employment, and other kinds of data to inform plans and policies for the region's future.
The Take On Transportation
Two state departments of transportation and three major transit operators (SEPTA, NJ Transit, and PATCO) position the Delaware Valley well for the future. Our current transit network includes an extensive network of rail lines, as well as bus and trolley routes, and our region's roadways crisscross over thousands of miles. DVRPC is focused on ensuring that the region's roadway and transit network can meet the challenges of the future by improving mobility, devoting resources to address reconstruction and maintenance needs, and enhancing the environment.
Regional Trends And Changes

Land use, development, and travel trends affect the daily lives of all citizens in the Delaware Valley and have significant consequences for the social, physical, economic and environmental character, and quality of life in the nine-county region. These trends also have a profound impact on our transportation system. Between 1970 and 2005, land development increased at a rate of seven times the rate of the region's population increase, leading to continued suburban sprawl, with a consequent loss of open space and farmland coupled with a decline in existing developed communities. There is an immediate need for the implementation of a consistent and coordinated growth management approach that allows the region to attract new businesses and residents, but prevents sprawl and other negative impacts.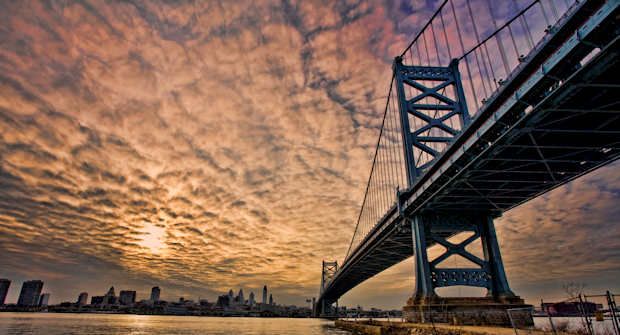 A VISION FOR THE FUTURE
Connections: The Regional Plan for a Sustainable Future is DVRPC's seventh regional long-range plan. Since its creation in 1965, DVRPC has prepared and adopted plans with horizon years of 1985, 2000, 2010, 2020, 2025, 2030, and 2035. As the region's MPO, DVRPC has a mandated responsibility to develop a regional plan with a 20-year timeframe, with long-range forecasts of population, land use, employment, and travel trends that determine how federal transportation funds will be spent.
Connections, which envisions the region in 2035, sets the framework and priorities for distribution of federal dollars and ensures that recommended projects are consistent with defined long-term goals for the transportation system. Connections was developed through an extensive public outreach effort, technical research, and coordination among other agencies.
The Plan provides a vision of the region's future growth and development over the next 20 years; determines regional plan consistency in order to locate and implement future transportation facilities and services; provides guidance and direction for municipal, county, and state agencies to make infrastructure and conservation protection investments; and serves as the foundation for developing the region's Transportation Improvement Program (TIP).
For more information, visit: www.dvrpc.org/connections.
Develop Livable Communities
One key principle in Connections is to create and support livable communities in appropriate locations throughout the region. Livable communities can be found in the region's core cities and neighborhoods, in older first suburbs, and in town and rural centers throughout the region's suburbs and rural areas. These centers serve as a basis for organizing and focusing the development landscape, supportive infrastructure systems, and establishing a sense of community for local residents. By concentrating new growth around and within more than 100 centers identified in Connections, the region can both preserve open space and reduce infrastructure costs. The densities and mixed uses inherent within centers can enhance the feasibility of walking, bicycling, and public transit as alternatives to the automobile.
Manage Growth And Protect Resources

There are just over one million acres of undeveloped, unprotected land remaining in the region, and Connections proposes protecting one half500,000 acresby 2035, which will double the amount of land now protected. This open space system will enhance environmental quality, improve and maintain surface water quality, provide recreational opportunities, strengthen the region's agricultural industry, eliminate the need to extend costly infrastructure into rural areas, and help to revitalize cities and towns. This can be achieved by focusing on redevelopment in existing developed areas and by targeting new development to designated Future Growth Areas.
Establish A Modern Multimodal Transportation System
The transportation element of Connections promotes the core goals of increasing safety and security, reducing congestion, increasing mobility, and especially, rebuilding our existing highway and transit systems. Therefore, the top priority for transportation investments is the maintenance and modernization of the region's existing transportation system.
Other priorities include improving the operation of the existing network and increasing the capacity of the existing multimodal transportation system through the Congestion Management Process (CMP). DVRPC staff recommends strategies to minimize congestion while enhancing the mobility of people and goods throughout the Delaware Valley region.
DVRPC is also committed to the region-wide promotion and implementation of a safe transportation system. This is done by supporting appropriate enforcement to improve safety, advancing the operation of various transportation networks through Intelligent Transportation Systems (ITS), maintaining a crash database to provide safety analysis, facilitating coordinated emergency responses through incident management planning, and addressing safety needs of environmental justice population segments.
The Plan also emphasizes a modern multimodal transportation system that includes separate critical elements, freight, operations, aviation, bicycles, and pedestrians. The Commission recognizes that access is vital to this region's economic development, livability, and prosperity in the years to come.
A TIP For Success

The Transportation Improvement Program (TIP) is an agreed-upon list of special priority projects. The TIP lists all projects for which federal funds are anticipated, along with nonfederally funded projects that are regionally significant. This program enables the DVRPC Board to select and prioritize the many transportation-related projects proposed for the region, while maximizing the allocation and use of available federal dollars. The list is multimodal; in addition to the more traditional highway and public transit projects, it includes bicycle, pedestrian, and freightrelated projects as well.
The TIP not only lists the specific projects, but also documents the anticipated schedule and cost for each project phase. Inclusion of a project phase in the TIP means that it is seriously expected to be implemented during the TIP time period.
In Pennsylvania, the TIP covers a fouryear period and is updated every other year. The New Jersey TIP also covers a four-year period and is updated annually. The TIP may be changed after it is adopted under the provisions of federal law. The TIP is financially constrained to the amount of funds that are expected to be available.
To help establish priorities for the TIP, DVRPC solicits the public's opinion. A 30-day public comment period and public meetings give the public an opportunity to pose questions about the TIP process and projects.
Build An Energy-Efficient Economy
Over the coming decades, a profound transformation to the global economy will require it to use less energy and produce less greenhouse gas. This presents a tremendous opportunity for Greater Philadelphia. This transformation will require regional cooperation and strong coordination between the states, counties, and municipalities. As we transform our land use to build on our historic advantages of mixed-use development and transit infrastructure, we will provide opportunities for transforming our business and workforce infrastructure to provide the products, services, and skills required for this future.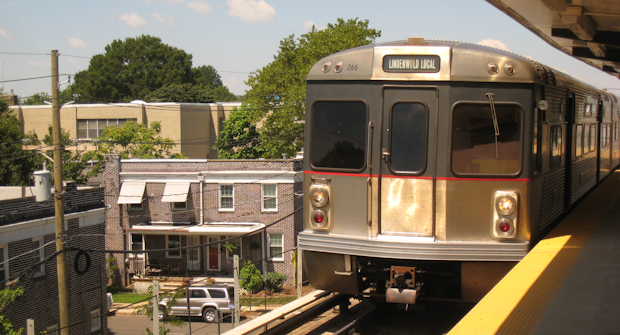 OTHER DVRPC INITIATIVES
The Mobility Alternatives Program (MAP)
can help you find a better way to get to work in Southeastern PA. Whether it's on transit, in a carpool or vanpool, or if you would like to work from home, MAP has information on what the alternatives are and how you or your company can take advantage of them. Information on incentives, emergency rides home, flex time, and parking management is also available. This program can help you learn more about how you can save yourself—and your employer—time and money on your commute to work. Using MAP also helps reduce traffic and air pollution. A comparable program is provided in New Jersey through organizations known as Transportation Management Associations (TMAs).
Classic Towns of Greater Philadelphia
is an initiative designed to promote the region's first-generation suburbs that surround our urban centers. The Classic Towns program currently highlights "classic" communities and helps residents and business owners throughout the region discover the beauty and diversity of the region's older towns. These communities offer residents, businesses, and visitors unique opportunities to live, work, and play.
The Transportation and Community Development Initiative (TCDI)
program is an opportunity for DVRPC to support local development and redevelopment efforts in the individual municipalities of the Delaware Valley. The TCDI program is intended to reverse the trends of disinvestment and decline in many of the region's core cities and developed communities by supporting planning projects that lead to more residential, employment, or retail opportunities, enhance existing transportation infrastructure, or improve the overall character and quality of life within a community.
Air Quality Partnership (AQP)
is a public/private coalition dedicated to improving air quality in the Delaware Valley through air quality initiatives and advisories. The Partnership implements the Air Quality Action program to notify the public when air quality is forecast to be unhealthy and to encourage the public to take action to reduce air pollution, especially on Air Quality Action days.
The Central Jersey Transportation Forum
was established to assist in identifying local needs, prioritizing transportation-related issues, and improving regional coordination. The forum brings together citizens, business groups, municipalities, counties, the New Jersey Department of Transportation, and the two Metropolitan Planning Organizations (DVRPC and the North Jersey Transportation Planning Authority).
RideECO®
enables employers of any size to subsidize employees' commutes on public transit or vanpools. RideECO provides vouchers that can be used at authorized transit outlets to purchase tickets, tokens, and passes. RideECO vouchers come in a variety of denominations and are valid for 13 months.
The Efficient Growth for Growing Suburbs (EGGS)
program recognizes the challenges that the growing suburbs of the region face. The EGGS program provides grants to suburbs to improve growth management and community design and to optimize the efficiency of their existing and planned transportation network through better linking land use and transportation planning. The EGGS grants support planning, design, preliminary engineering, ordinance writing, and feasibility studies that promote growth management, enhance community design, and optimize the efficacy of transportation investments.
Food Systems Planning
at DVRPC builds consensus on a range of issues in our regional food system. The production, distribution, processing, and consumption of local food is vital to the region, as it creates a more sustainable and resilient food system. DVRPC's food system planning program aims to facilitate local food production and distribution, incorporate farming and food into economic development policies and funding programs, and forge partnerships between land trusts, public agencies, and future farmers to increase food production within the region.
Economic Development
is an important issue, and the Greater Philadelphia region has made an excellent start in establishing itself as a center for businesses and professionals who possess the skills to transform challenges in energy efficiency and ecological sustainability into a competitive economic advantage, creating jobs and quality economic development for our region. DVRPC is actively engaged in regional efforts to foster this growth by creating an attractive environment for new and expanding businesses, residents, and visitors, and has developed the Comprehensive Economic Development Strategy (CEDS) for the Greater Philadelphia region.
Take Me to the River
is a grant program that supports planning, programming, and capital projects along the riverfronts. Take Me to the River grants are intended to support the efforts of Delaware and Schuylkill riverfront communitybased organizations or citywide groups to create amenities or events that bring people to the waterfront. It is an opportunity for neighborhood groups and nonprofit organizations to further support local revitalization along the Delaware and Schuylkill rivers.
Home Town Streets & Safe Routes to School
is a program intended to improve the quality of life in our communities. The Pennsylvania Department of Transportation (PennDOT) recognizes that the streets that run through the centers of our cities and towns as vital connections. Sprucing up these streets will bring people back to our town centers and promote healthy living. PennDOT can also contribute to the safety of our children by making improvements to the routes children take to school. Specifically, this program aims to encourage the reinvestment in and redevelopment of our downtowns, establish safe walking routes for our children to commute to school, and promote healthy living.
The Transportation Enhancements (TE)
program is a unique cooperative arrangement among the project sponsor, the Federal Highway Administration (FHWA), PennDOT/NJDOT, and DVRPC. Federal highway and transit funds are set aside for community-based "non-traditional" projects designed to strengthen the cultural, aesthetic, and environmental aspects of the nation's intermodal transportation system. Communities across America are using TE funds to expand travel choice, strengthen the local economy, improve the quality of life, and protect resources.
REACHING OUT TO YOU
Planning With The Public
At DVRPC, we believe that planning must be done with the public, as well as for the public. We know that our decisions affect the future of all those who live and work in our region, so we are committed to understanding your diverse needs and concerns and learning from your experiences. We hear the voices of our citizens through public participation. Citizen comment comes from a variety of sources, including educators, parents, public officials, individuals with physical or economic disadvantages, mature citizens, and those who have traditionally been underserved. DVRPC undertakes a variety of public participation activities, including engaging stakeholders in a collaborative planning process.
Public Participation Plan
DVRPC's Public Participation Plan: A Strategy for Citizen Involvement is designed as a resource for DVRPC's Board, staff, and the general public to better understand the Commission's overall public participation strategy and procedures, as well as federal mandates that inform DVRPC's public participation efforts. The Plan creates the framework for involving the public in our work. This strategy is designed to educate the public about the planning process and encourage its guidance and review of the programs we develop.
Environmental Justice

Title VI and Environmental Justice (EJ) are not new concerns. Today, however, because of the evolution of decision-making, they are receiving greater emphasis. Title VI of the Civil Rights Act of 1964 states that "no person in the United States shall, on the grounds of race, color, or national origin, be excluded from participation in, be denied the benefits of, or be subjected to discrimination under any program or activity receiving federal financial assistance."
Environmental justice is the fair treatment and meaningful involvement of all people regardless of religion, race, ethnicity, income, or education level in environmental decision-making. EJ programs promote the protection of human health and the environment, empowerment via public participation, and the dissemination of relevant information to inform and educate affected communities.
DVRPC believes that public involvement is a dynamic and ongoing process that is essential to meeting the future needs of all citizens in the Delaware Valley. We assert that no good government can be achieved without the consideration, cooperation, and consent of citizens throughout this region. We respect and promote the rich diversity that exists throughout this area. Further, we encourage opportunities to involve many and various audiences. Therefore, the Commission commits to promote and sustain a responsive public participation program that supports citizen involvement and timely response at all levels of planning.
DVRPC's work in meeting Title VI and EJ mandates is outlined in DVRPC's Title VI Compliance Plan, as well as Environmental Justice at DVRPC.
Our Committees
DVRPC committees advise the Board on specific regional issues while ensuring that all interested parties, including member governments and concerned citizens, have an opportunity to participate in the planning process. Committee meetings are a great chance for you to get the pertinent facts surrounding an issue, as well as to contribute your thoughts and concerns. During monthly meetings with the Public Participation Task Force (PPTF) and other DVRPC committees, we provide citizens, advocates, private sector representatives and others with the same information given to representatives, of the professional planning and engineering agencies involved in DVRPC activities. All DVRPC committees are open to the public for attendance, however only the PPTF is open for membership by application. Meeting dates for committees are published in the DVRPC e-newsletter, in general mailings, and on the DVRPC website at www.dvrpc.org.
Getting Involved
DVRPC has a multi-pronged program for public participation. One facet of this approach is the Commission's Public Participation Task Force, which is a group comprised of representatives selected from the general public, community and civic organizations, advocacy groups, professional associations, and the private sector. Twelve at-large members of the Task Force are chosen through an application process, and each county and city represented on the DVRPC Board may appoint one member.
The Task Force gives residents a chance to:
inform DVRPC's Board and staff of local issues and challenges;
participate in public service in a meaningful way;
address specific policy issues of concern to DVRPC;
recommend potential projects to the Commission;
offer recommendations regarding public engagement;
share DVRPC information with your community and county; and
network with a dynamic group of regional leaders and citizens.
Task Force meetings are open to the public to attend. For more information, visit the Public Participation Task Force page at www.dvrpc.org/GetInvolved/PublicParticipationTaskForce or contact the DVRPC Public Affairs office.
What We Can Do For You
DVRPC produces a series of reports, studies and surveys on regional issues including transportation, land use, housing, economic development, and environmental issues. In addition, we are a regional resource for census and demographic information, traffic counts, maps, and aerial photography. DVRPC also aims to assist municipalities by offering implementation guides for regional plans, grant programs, and other tools. We also have staff members who are available to speak to your group or organization about DVRPC issues and specific programs or projects.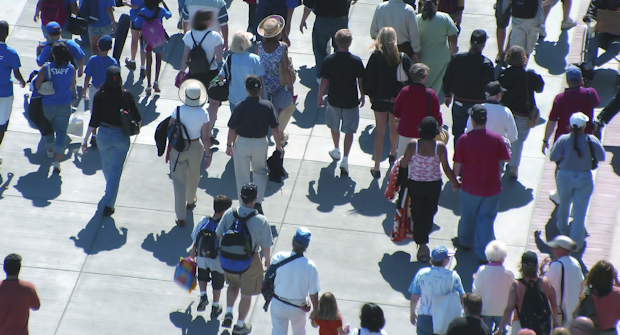 Speakers Bureau
If your organization has any questions regarding transportation and planning issues affecting the Delaware Valley, we may have someone with the answer! DVRPC's staff, which is composed of professionals in a variety of planning and transportation fields, are available to speak at your organization's meeting on a variety of topics, from bicycle and transit planning, to environmental planning, to long-range planning for the region. For more information, please contact 215-592-1800.
Watch For Public Notice
To ensure the public has ample opportunity to take part in the policy-making process, DVRPC is committed to providing complete information, timely notification, and full public access to key decisions. DVRPC's Board meeting schedule is published annually in New Jersey and Pennsylvania newspapers and is available on our website. Additional meeting notices are sent to newspapers in both states at least 48 hours prior to the meeting. On the rare occasion that a meeting is cancelled due to inclement weather, a recorded message is played on DVRPC's general reception number.
At least 30 days prior to the adoption of a regional plan, TIP, or major amendment, a legal notice is placed in Pennsylvania and New Jersey newspapers. This notice summarizes the document or amendment and indicates where copies can be obtained for review as well as where to send comments. Public meetings, information sessions, or workshops to receive public input and comment are held prior to the adoption of any major plan, TIP, or amendment. Notices are published in the newspapers at least 10 days prior to such meetings. A record of comments and responses received is included with the final document.
Visit Our Website:
www.dvrpc.org
The DVRPC website, www.dvrpc.org, offers a wealth of information, including a Commission calendar that highlights all upcoming committee meetings, public meetings, and other events. The website may be translated into multiple languages online. The Public Affairs section includes public notices of upcoming projects and programs, media releases, and additional information on public participation, Title VI, EJ, and the Public Participation Task Force. Information pertaining to DVRPC's Planning and Technical Services divisions is included on the website, with pages devoted to specific projects and initiatives.
The website is also an excellent resource for obtaining documents and e-newsletters published by DVRPC and for other regionrelated information, such as census data. In addition, links to staff, board members, and member governments are also available.
Subscribe To The E-newsletter
In an effort to be more sustainable, DVRPC News is available as a paperless e-newsletter. The e-newsletter will be sent out via email on a monthly or bi-monthly basis. This will allow us to share news with you in a more timely fashion, while producing less waste.
To subscribe to the e-newsletter, visit
www.dvrpc.org/newsletters
.
How To Get Materials From DVRPC
DVRPC offers a variety of publications, data, maps, aerial photographs, and other services for the ninecounty region through both our Resource Center and Map Counter. DVRPC publications can be translated into alternative languages or formats, if requested. A wide array of computer-generated maps of the region are also available for purchase. Using Geographic Information Systems (GIS) and Computer-Assisted Mapping (CAM), DVRPC has been able to prepare a wealth of information on conditions and trends in the Delaware Valley.
A listing of the Commission's publications, maps, photography, and related costs are available via mail, through our website, by contacting 215-238-2828 for the Map Counter, or by contacting 213-283-2809 for our Resource Center, Monday through Friday, 8:30 a.m. to 5 p.m.
DVRPC currently uses a Twitter account to share timely news, information, publications, and regional events. This initiative will make it easier for citizens, organizations, and those interested in planning for the Delaware Valley region to receive up-to-date information and even connect them directly to the DVRPC homepage. We encourage you to follow DVRPC at www.twitter.com/DVRPC.
For More Information
If you would like to know more about DVRPC or have your name added to our mailing list, please contact us at public_affairs@dvrpc.org or 215-592-1800.
Contact information for other members of DVRPC staff is also available on our website at www.dvrpc.org/asp/stafflist.
DVRPC Region By The Numbers…
DVRPC Region
2 states: Pennsylvania and New Jersey
9 counties: Bucks, Chester, Delaware, Montgomery, and Philadelphia counties in Pennsylvania; and Burlington, Camden, Gloucester, and Mercer in New Jersey
353 municipalities
2,439,899 acres of land
The People
5.5 million population
2.8 million jobs
By 2035:
6.1 million population
3.1 million jobs
Land Use
320,000 acres of total open space lost to development between 1970 and 2005
327,949 acres of total protected public open space
148,690 acres of total protected private open space
84,979 acres of preserved farmland
476,639 acres of total open space
The Transportation Network
314 miles of multi-use off road bike trails
300+ miles of bikeable trails
512 miles of interstates and other freeways
6,044 miles of arterials and collectors
16,631 miles of local roads
23,187 total miles of roads and highways in the region
2 major commercial airports
32,211,439 total passenger traffic at the Philadelphia International Airport
The Transit Network
20,474 SEPTA and NJ TRANSIT bus and trolley stops, serving 198 bus/trolley routes
312 rail stations in our region, serving 23 rail lines
9 toll bridges
The Automobile
3.2 million cars owned, region-wide
.58 vehicles per capita
The Commute
23,000 miles of roadway in the region, carrying more than 110 million vehicle miles of travel (VMT) each day
28.2 minutes regional average commute time (2005)
41.3 billion annual vehicle miles traveled
In 2007, DVRPC region workers commuted by:
72.8% driving alone
9.1% carpooling
9.5% public transportation
8.6% walking, bicycling, or other means
Public Transportation
58% of commuters in Center City use transit to get to work via SEPTA, NJ Transit, or PATCO
Energy Efficiency
$2.5 billion to be saved in direct costs by the Philadelphia region with a 10% improvement in energy efficiency
Long-Range Plan Budget
$23.68 billion to be spent on transportation and transit projects by 2035 in PA
$16.5 billion to be spent on transportation and transit projects by 2035 in NJ
$23.68 billion to be spent on maintaining, operating, and expanding the region's existing infrastructure by 2035
$16.5 billion to be spent on maintaining, operating, and expanding the region's existing infrastructure by 2035
Figures based on DVRPC data from 2007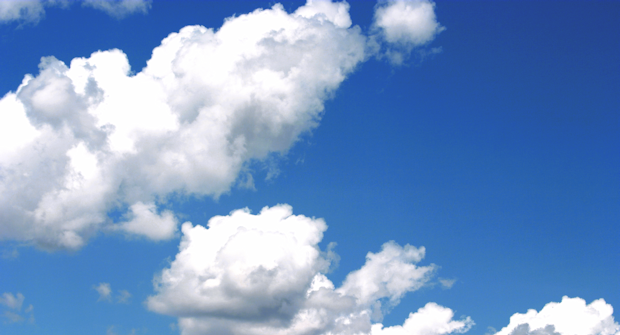 DVRPC Reference List Of Acronyms
Commonly Used Terms in the Planning Process